On what is expected to be a spectacular day for an outdoor festival, Kenosha YMCA is offering a little something for everyone at its Y Fall Fest on Saturday (Oct. 1).
The second annual event is from 10 a.m. to 10 p.m. at the Kenosha YMCA, 7101 53rd St. Admission is free.
"It's a great way to showcase the Y and connect with the community," said Chris Finkel, Kenosha YMCA Development Director. "It should be a great time."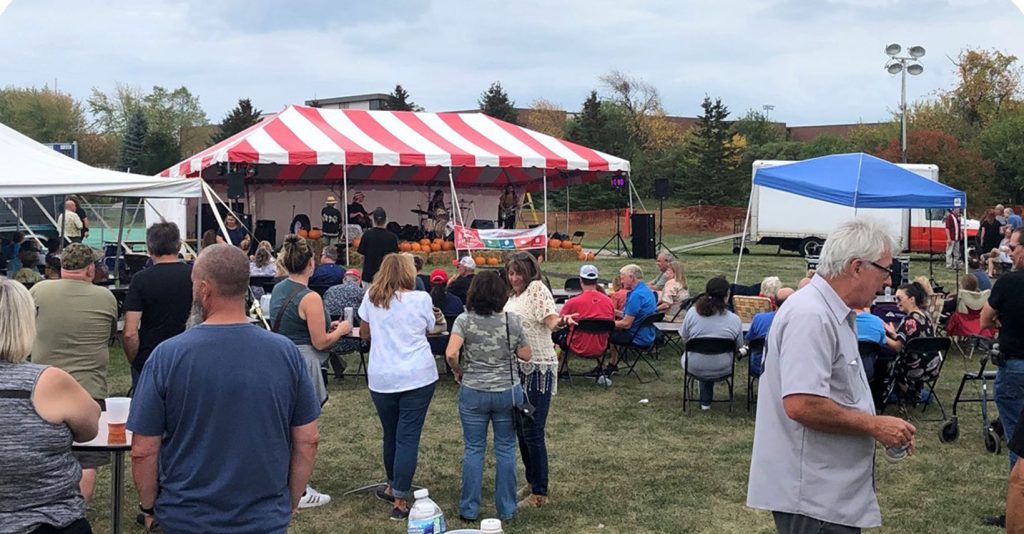 Building off of a successful 2021 debut, Y Fall Fest appears bigger and better for 2022.
The all-day event features live music from Stu the Piano Guy (12:30 to 2:30 p.m.), Ivy Ford (3 to 4:30 p.m.), Boys & Toys (5 to 7 p.m.) and Renegade Wildflower (7:30 to 9:30 p.m.).
There will also be a variety of food and beverages provided by DeRango's Express, Taqueria Arandas Taco Truck, Big Matt's BBQ, Hawgz Dogs & Sandwiches and Pawlies Diner.
Activities include a drop-in bags tournament, kids carnival, bounce houses, raffles, community vendors and more.
The Miracle League Showcase game will take place at 11 a.m. at the Kenosha YMCA Miracle Field. The annual event features children of all abilities playing for fun on the baseball diamond.
Event organizers are typically at the mercy of Mother Nature with outdoor events. Saturday's forecast calls for 65 degrees and bright sunshine.
"We expect even better weather this year to go along with great bands and more food trucks," Finkel said. "It should be a great way to showcase the YMCA."
The Y Fall Fest is held just south of the YMCA Parking Lot. Remote parking is available at Mahone Middle School and Indian Trail High School and Academy.
Attendees are encouraged to bring their own chairs for event seating.
Live Music Lineup
12:30 to 2:30 p.m. — Stu the Piano Guy
3 to 4 p.m. — Ivy Ford
5 to 7 p.m. — Boys and Toys
7:30 to 9:30 p.m. — Renegade Wildflower
Food Trucks