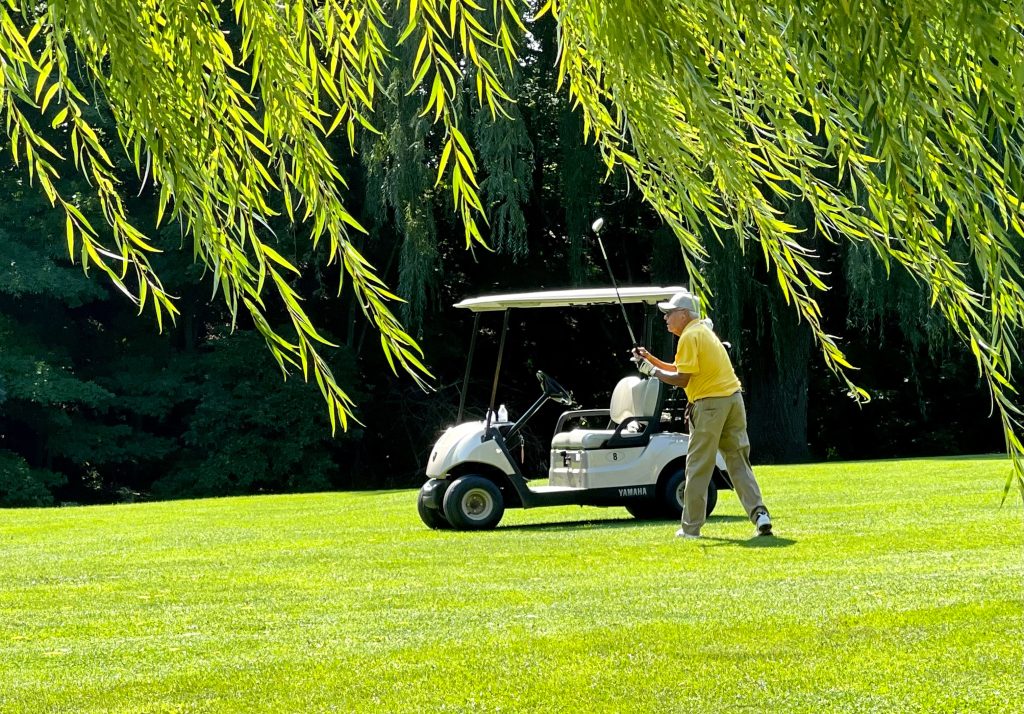 With a meticulous work ethic and love for city parks, Santo Principe spent 34 years leaving his mark throughout Kenosha.
And his favorite stop along the way was at the corner of Washington Road and 22nd Avenue.
"He took a lot of pride in Muni," City of Kenosha Parks Superintendent Jeff Warnock said. "As everyone should who lives in Kenosha."
Golfers honored the life of Principe —  the longtime City of Kenosha Parks Director — and competed for local bragging rights at the Santo Principe Memorial Senior Golf Tournament on Tuesday (Sept. 20) at Washington Park Municipal Golf Course.
Kenosha native Gary Schroeder won the men's title with a 4-over par 38, claiming a two-stroke victory over second-place Joe Vaughn. 
Kenosha's Denise Malsack won the women's crown with a 43. Karmen Johnson was second with a 47.
The tournament was originally scheduled on Sept. 13 and postponed due to heavy rain and flooding.
"We had a great turnout," City of Kenosha Parks Department Supervisor Joe Bill said. "We got lucky. I was hoping for this kind of turnout after canceling last week."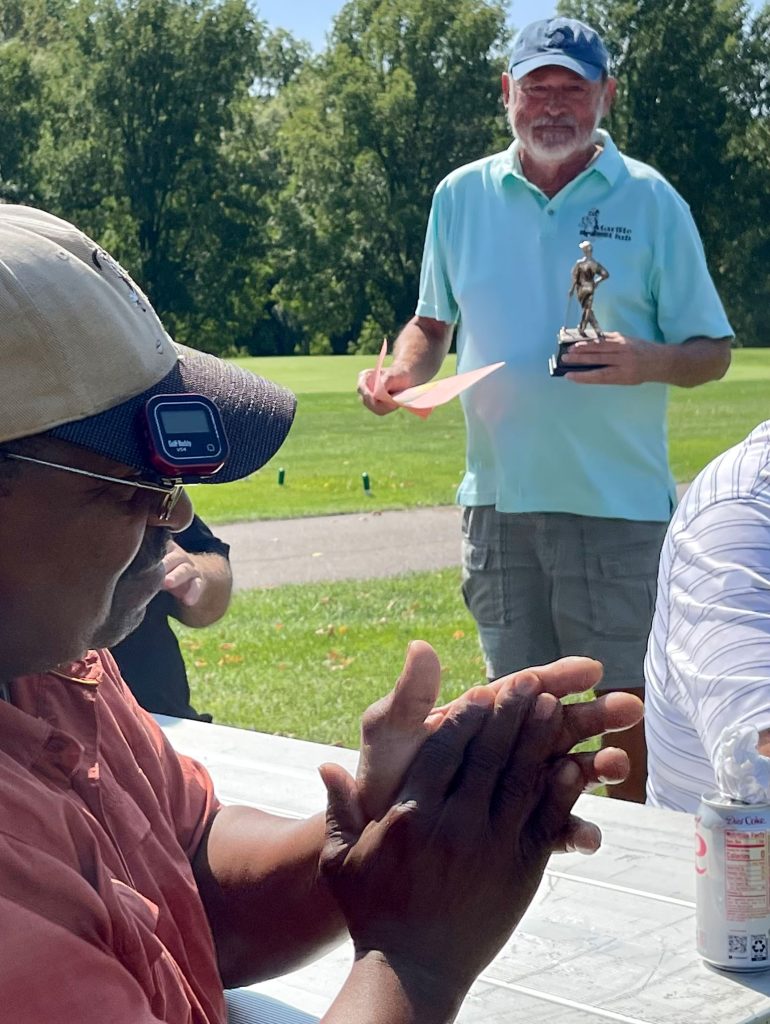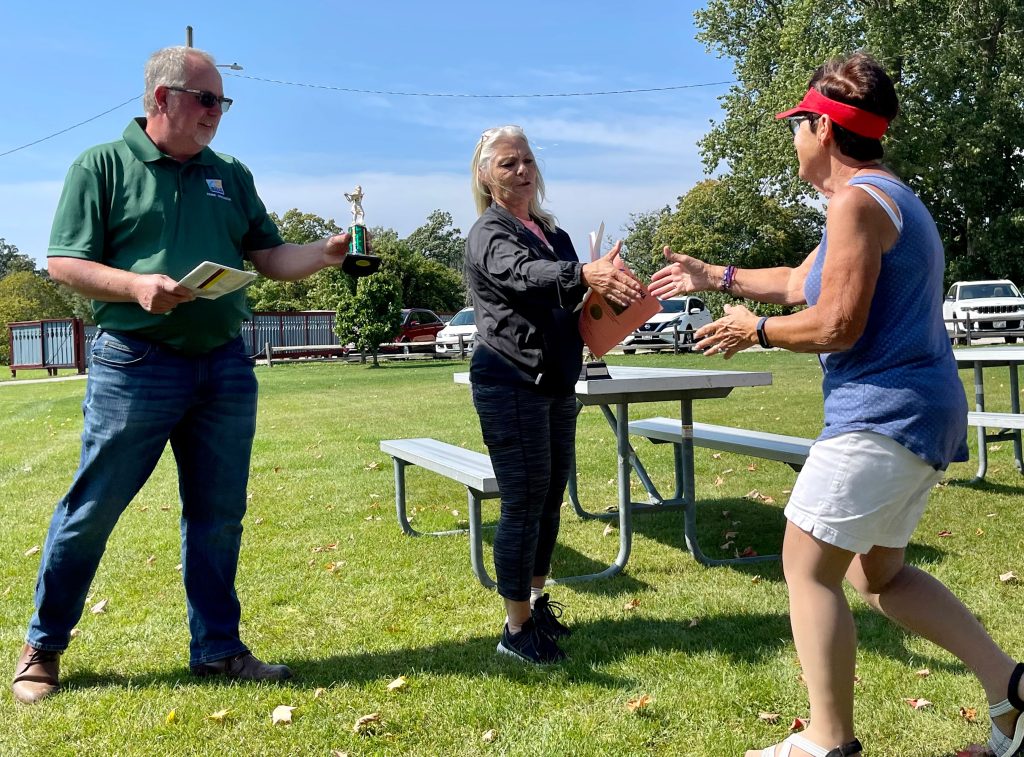 Muni, dedicated on May 28, 1922, is celebrating its 100th anniversary in 2022. 
Principe was instrumental in turning Kenosha's only public course into a local gem for its combination of nine-hole versatility and value.
"I love this course," said Schroeder, who worked the greens with a hot putter on Tuesday. "I've played this course since I was a kid. For being a city-owned course, it's a gem."
Many attribute Muni's popularity and longevity to Principe's hard work and vision. He was responsible for numerous course modifications, including adding sand traps and golf carts.
Principe was hired by the City of Kenosha as a laborer on April 3, 1956. He worked as a gardener, nursery worker, construction and maintenance specialist and later as a foreman. He was promoted to Superintendent of Parks on April 5, 1971 and Director of Parks on Jan. 1, 1976.
Principe died on July 9, 2002.
"He was self made," said Warnock, who will retire after 49 years with the City of Kenosha in November.
"He started working in Columbus Park picking up paper. He worked his way through the ranks. He was very meticulous. He drove the city all the time looking at the parks and marking sure they were up to his standards. He was a tough guy, but he was also very honest and fair."