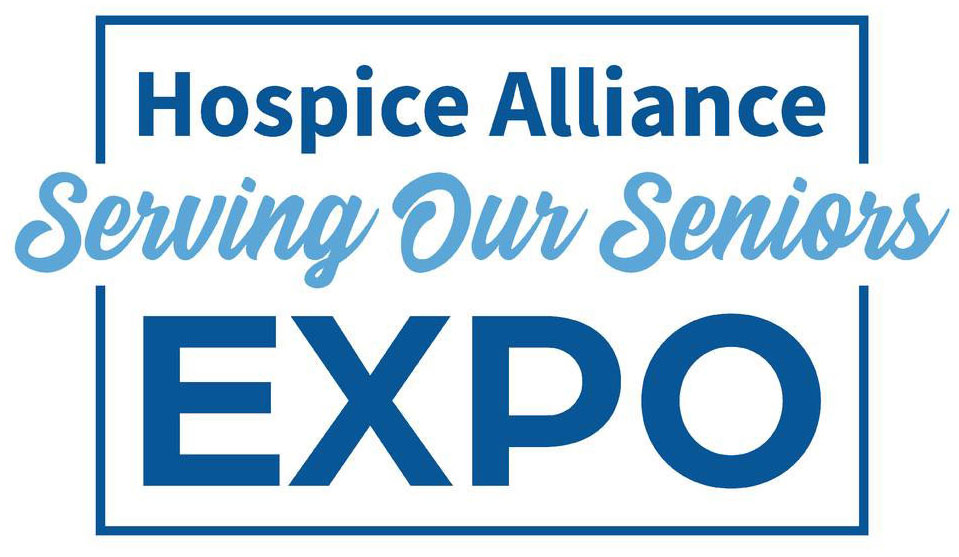 Pleasant Prairie resident Jacky Grace, 74, strolled through the vendor area late Tuesday morning, gathering plenty of great information during the Serving Our Seniors Expo, presented by Hospice Alliance, at Gateway Technical College's Haribo Hall in the Madrigrano Conference Center.
But there was a nice additional benefit offered to the seniors who attended the event Tuesday.
"Lots of chocolate," Grace added with a laugh when asked why she attended the event.
Without a doubt, handing out a few sweet treats never hurts to drive customer engagement. But, of course, it was all the information about services offered to Kenosha-area seniors that brought plenty of smiling patrons to the event Tuesday.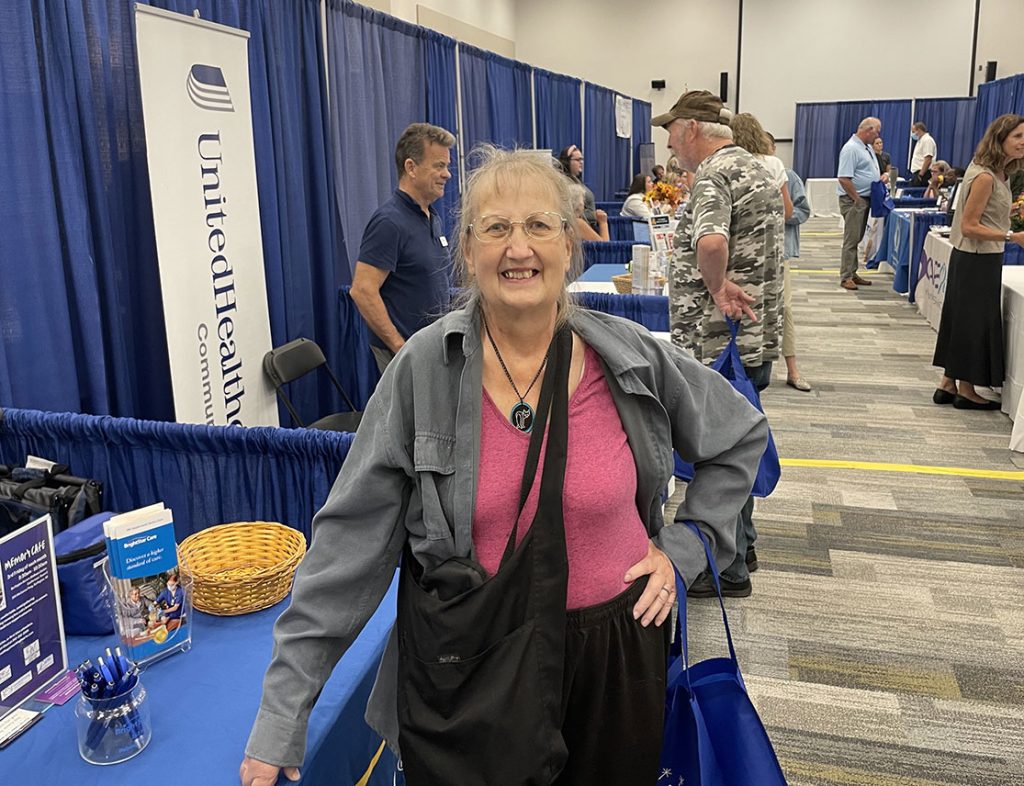 This was the fourth time Hospice Alliance has hosted its Serving Our Seniors Expo, but this was the first expo since 2019, since the COVID-19 pandemic forced it to go on a two-year hiatus.
"We're excited to be back," Hospice Alliance Marketing and Development Manager Megan Frazer said. "We're seeing a lot of people excited to be out and learning."
More than hospice
Hospice Alliance, located at 10220 Prairie Ridge Blvd. in Pleasant Prairie, specialties in hospice care, end-of-life preparations and grief support, but its mission really extends to helping seniors find the care and services they need.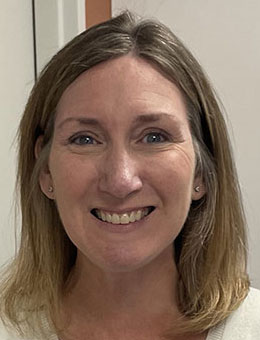 Frazer said Tuesday's Serving Our Seniors Expo featured 45 vendors, and historically the event has drawn about 200 patrons.
Listed as sponsors were Right at Home In-Home Care and Assistance, Proko Funeral Home, Milwaukee Rehabilitation Hospital at Greenfield, Elder Care Cottages Senior Living Community, Library Terrace Assisted Living, Ridgewood Care Center, HearingLife, Sage Meadow Assisted Living & Memory Care and Piasecki Funeral Home.
"Our purpose in doing this, really, is just to gather resources for seniors all into one location, so that our senior citizens can come out and learn about the services that are out there in the community," Frazer said.
"… Hospice Alliance serves the whole community, so these are things that we do that are beyond the scope of hospice and palliative care management. We think it's important as a member of the community to be able to do something like this, and that's why we devote our time to it."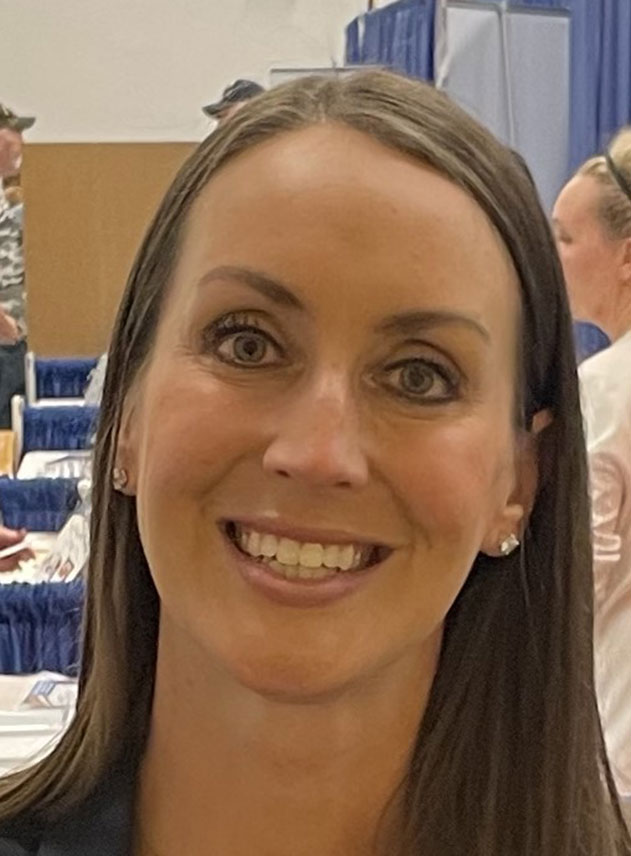 Rachael Proko-Viola, owner of Proko Funeral Home and a board member for Hospice Alliance, was at Tuesday's event and said the expo is a great way for Kenosha-area seniors to learn about the many resources available to them.
"We're just here as a resource for our community and seniors in our community, to give them information about our funeral home and other local businesses in town that can assist them with senior living, pre-arranging your funeral (and) other aspects," Proko-Viola said.
"It's great to be out here with everyone in our community again and to see everyone's smiles."
In-person event
One of those smiling faces Tuesday was Grace, who said in-person interaction — so disrupted by the pandemic — is vital to her and other seniors.
"I'm a touchy-feely person," Grace said. "I have to look people in the eye, and then I get a better feel for what they're trying to let me know."
And the Serving Our Seniors Expo offered all those resources in one location.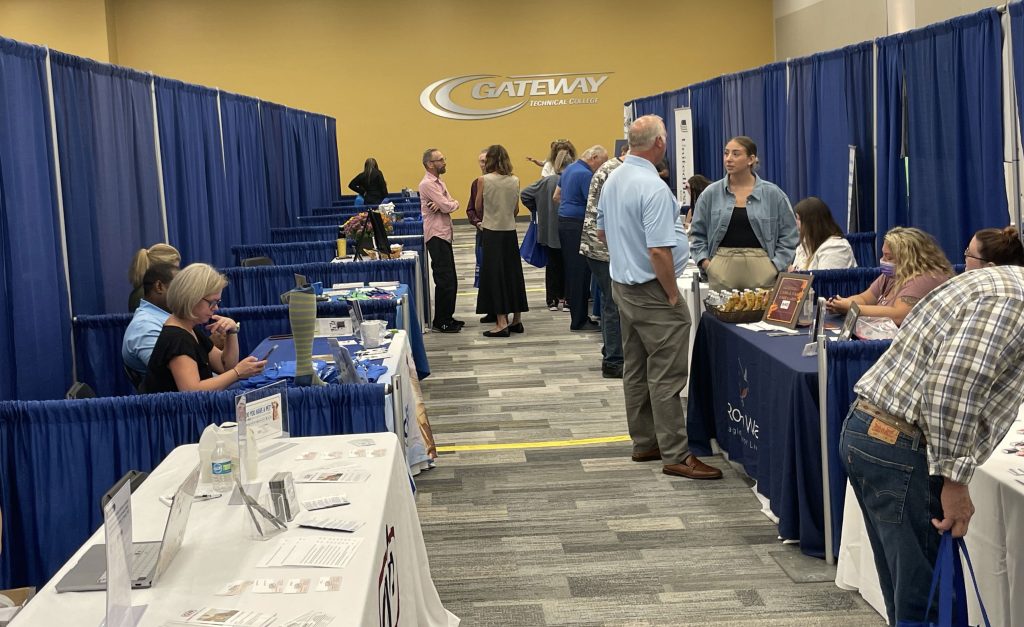 "It's very important, because you have everything all in one spot," Grace said. "You don't have to do a lot of traveling and parking and making it in and out of buildings. This way, you can just go through and get everything all at once."
Frazer said one of the unexpected benefits of the pandemic was that seniors were able to find and better learn how to use the many digital and online resources available to them.
But there's still no substitute for in-person service.
"You realize that the internet has so much available for you," Frazer said. "But at the same time, there's a lot of us who really want to talk to the people."
Proactive approach
While nobody wants to think a whole lot about funeral services, end-of-life care and senior medical needs, these are all facts of life for everyone, at some point.
By being proactive, Frazer said, seniors and their families can make coping with such situations easier.
"We do feel like not enough people know about what a fantastic benefit it is for folks, especially in their time of need," Frazer said. "Things are challenging during the time when they might need hospice, so it's great for us to just really get our name out there, get our services out there, let people know about our services.
"And we feel similarly about many of the services that are here as vendors, that you kind of don't know what you need until you need it. At that time, it can kind of be overwhelming. So if you can be proactive and understand what those services are that are out there, when you do encounter something like a hearing challenge, or you're facing end-of-life, or (at) end-of-life and you need funeral services, we would like to share with people in our community to have that list of folks that they can go to when that need arises."
Tuesday's Serving Our Seniors Expo also featured three guest speakers on senior topics, including hospice and supportive care, veteran benefits and services and the impact of music therapy and life enrichment.
Additionally, organizations like the Kenosha Senior Center, 2717 67th St., and the Senior Action Council of Kenosha, located inside Froedtert Kenosha Hospital at 6308 8th Ave., were there to provide information and education.
"It's nice for us to get in front of them, for them to be able to put a face to what the community does truly offer," Proko-Viola said.
Including candy.
"I love Kit-Kats," Grace said with a big laugh.