Wearing a grin that could've covered one sideline to the other on a picture-perfect Friday night for high school football, Indian Trail High School and Academy senior Aiden Burrell-Warfield basked in the glow of doing something linebackers don't often get the chance to do.
Score a touchdown.
Burrell-Warfield took an interception about 35 yards to the house to highlight a huge second half for Indian Trail, which busted loose from a scant two-point halftime lead for a 48-12 victory over Southeast Conference and city rival Tremper at Jaskwhich Stadium.
"I just read the line, and then I just did what my coaches told me to do," Burrell-Warfield said. "Play disciplined, play the way I should, and it just all worked out. The ball was just right there. Took it to the crib."
On offense, meanwhile, senior running back Justice Lovelace continued his fantastic season, totaling 137 rushing yards and three touchdowns on 18 carries and adding two catches for 18 yards and another score from junior quarterback LJ Dagen.
Lovelace, the inaugural Kenosha.com High School Athlete of the Week after scoring five touchdowns against Racine Park the previous week, has now totaled an amazing 16 touchdowns in four games for the Hawks, who improved to 3-1 overall and 2-0 in the SEC and are averaging a whopping 50.8 points per game.
Dagen himself ran for 168 yards on 20 attempts, including a pair of second-half touchdowns, and added 76 passing yards.
He said the Hawks felt they were close to busting loose from the Trojans after leading just 14-12 at halftime.
"It starts up front with our O-line," Dagen said. "They've just got to get their blocking. We kept saying, 'One more block, one more hold.' Once we got loose, me and Justice (went).
"Looking at the film, we were like, 'Oh, just right there, right there.' But they just kept slipping off. In the second half, we got it done."
For Tremper, which dropped to 1-3 overall and 0-2 in the SEC, junior quarterback Mason Prozanski passed for 93 yards and a touchdown and also ran for a score and senior receiver Jordan Parker caught three passes for 78 yards and a score.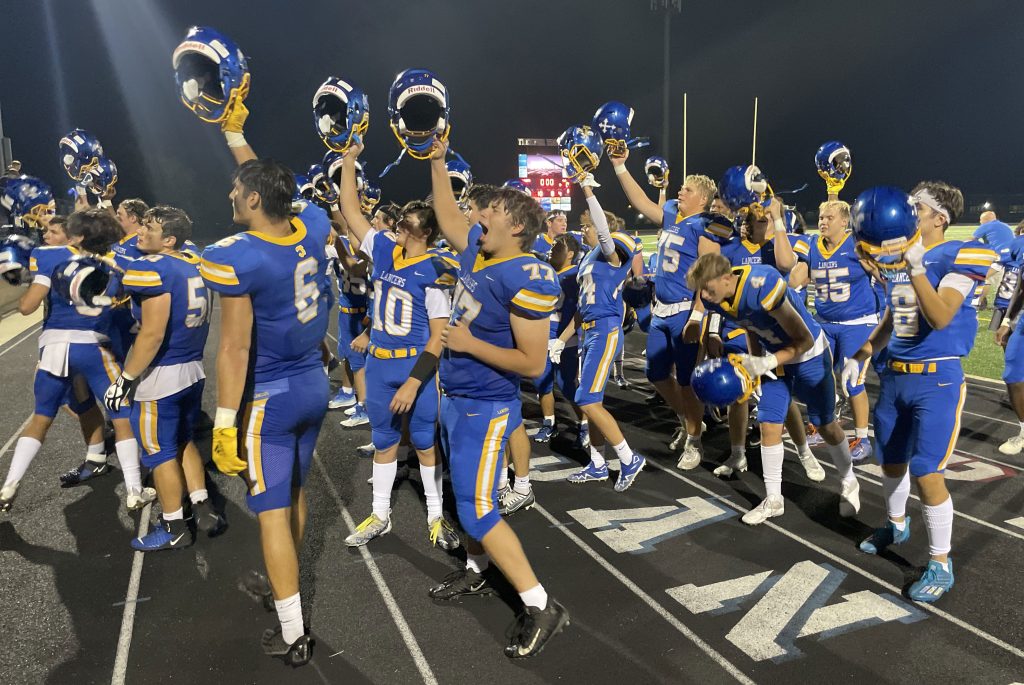 St. Joseph 48, Christian Life 0
St. Joseph Catholic Academy continued to prove that it's on a mission this season, blanking Midwest Classic Conference and city rival Christian Life at Ameche Field.
The Lancers, ranked No. 7 in Division 6 in this week's WisSports.net state coaches poll, improved to 4-0 overall and 2-0 in the Midwest Classic this season and have outscored their opponents 164-14, including three consecutive shutouts.
Junior running back/linebacker Jayden Gordon, who rushed for 148 yards and three first-half touchdowns on just 10 carries, said St. Joseph has a mindset of unfinished business after winning an undefeated conference title last season before falling in the quarterfinals of the Wisconsin Interscholastic Athletic Association Division 6 state playoffs.
"It feels really good," Gordon said. "Coming off a strong start like this, just ready to keep going."
"… It's a lot of unfinished business. We're going to keep working hard. We're trying to get farther."
Junior quarterback Eric Kenesie passed for 143 yards and two scores and also returned an interception 49 yards for a touchdown for the Lancers, senior tight end Luke Schuler caught four passes for 124 yards and two scores and junior Tommy Santarelli added a 76-yard touchdown run in the second half.
For CLS (1-3, 1-1 Midwest Classic), senior quarterback Erik Decker passed for 96 yards and sophomore receiver Dequavion Pinter caught three passes for 79 yards.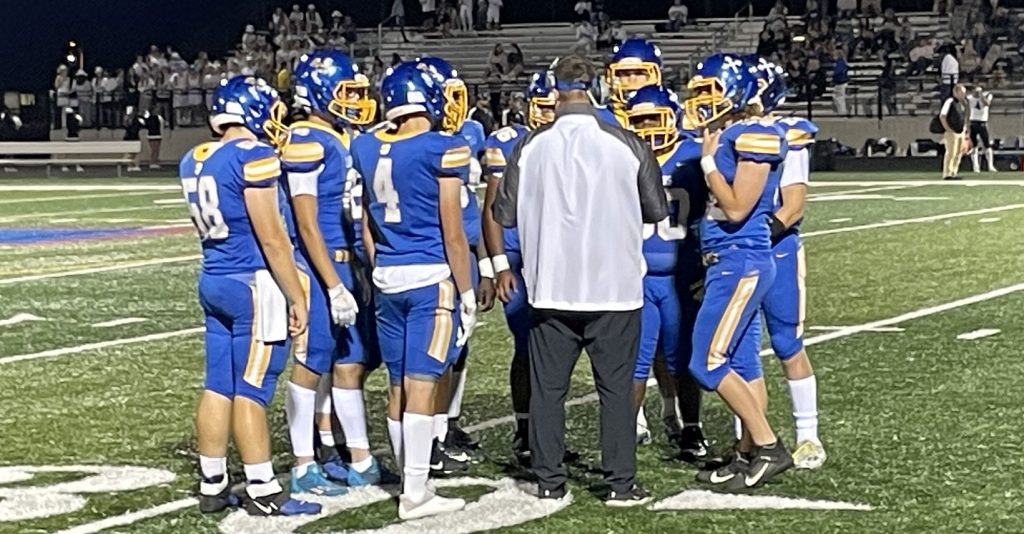 Westosha Central 35, Burlington 30
Junior quarterback Brock Koeppel passed for 162 yards and ran for 80 yards and three touchdowns, and Westosha Central captured a thrilling Southern Lakes Conference win over Burlington in Paddock Lake to stay undefeated.
It was the first win over the Demons in more than a decade for the Falcons, who broke into the WisSports.net Division 2 state coaches poll this week, clocking in at No. 9, and improved to 4-0 overall and 2-0 in the SLC.
Junior Mason Mitacek returned a kickoff 95 yards for a touchdown in the first quarter for Central, junior linebacker Sam Sippy returned an interception 45 yards for a score in the second and junior Collin Meininger and senior Nick Argersinger combined for 128 receiving yards.
Racine Case 28, Bradford 7
Bradford led 7-0 in the second quarter before Case scored 28 unanswered points in an SEC game at Bradford Stadium.
Senior quarterback Devin Wheaton connected with sophomore Sabastian Derosa from 25 yards out for the Red Devils' lone score, while senior running back Keany Parks rushed for 63 yards.
Bradford fell to 1-3 overall and 0-2 in the SEC.
Lake Geneva Badger 35, Wilmot 0
Wilmot suffered its first loss of the season in an SLC blanking by Badger in Lake Geneva.
Senior Marco Falletti led the Panthers (3-1, 1-1 SLC) with 37 rushing yards on 17 attempts.
Racine St. Catherine's 58, Shoreland Lutheran 7
Shoreland fell to St. Catherine's in a Metro Classic Conference game at Shoreland.
Senior Will Craig rushed for 79 yards and a touchdown and junior Joseph Kayon added 75 rushing yards to lead the Pacers (1-3, 1-1 Metro Classic).