In a different path along the space-time continuum, Justice Lovelace would be clearing the way for other running backs to get into the end zone.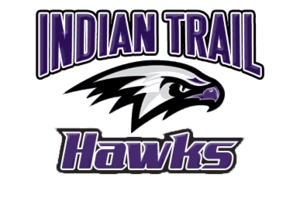 Instead, he's the one who's reached paydirt as often as any player in Wisconsin through three games thus far in the high school football season.
Lovelace, an explosive and versatile senior running back at Indian Trail High School and Academy, has scored 12 touchdowns already —10 rushing, two receiving — for the Hawks, who are 2-1 overall and 1-0 in the Southeast Conference and are averaging a staggering 51.7 points per game going into Friday's 5:30 p.m. SEC matchup against city rival Tremper at Jaskwhich Stadium.
Lovelace was especially productive in last Friday's 49-0 blowout of Racine Park in an SEC opener at Pritchard Park in Racine. He rushed for 76 yards and four touchdowns on just nine carries and added three catches for 25 yards and another score.
Lovelace also nearly returned a kickoff for a touchdown, but he stepped out of bounds inside the 10-yard line after covering 87 yards. No matter, as he finished the deal with a touchdown several plays later.
Through three games, Lovelace is tied for fourth in the state with 10 rushing touchdowns, per WisSports.net stats, and has accumulated 367 total yards, numbers that would surely be higher had Indian Trail not played with a running clock for much of two games due to leading by at least 35 points.
For his five-touchdown performance last week, and his overall performance so far this season, Lovelace has been named the inaugural Kenosha.com High School Athlete of the Week. The feature will run each week throughout the school year.
Started at center
Lovelace was born in Virginia but moved with his family to Kenosha when he was just 5 years old. He attended Stocker Elementary School and Washington Middle School before heading to Indian Trail.
When Lovelace began playing football, however, he didn't start as a running back. He was playing along the offensive line at center until an uncle of his came up with a plan for Lovelace to lose a little weight.
"I was too heavy to carry the ball," Lovelace recalled Wednesday after school in Indian Trail's weight room. "And then my uncle was a coach, so I had to get my weight down, and he put me at running back."
From there, as they say, the rest was history.
Lovelace said he also wrestled growing up and qualified for youth state tournaments three times. He also played baseball, but that really wasn't his sport.
"I tried baseball," Lovelace said. "I wasn't good at it."
It's just fine by the Hawks that football is Lovelace's best sport.
Team captain
For the Indian Trail coaching staff, Lovelace is a perfect example of the hard work it takes for a player to progress through the varsity level in football.
He made the varsity roster as a sophomore during the COVID-altered 2020 season, when the Hawks had a senior-loaded roster. As a junior last season, Lovelace racked up over 1,000 all-purpose yards, scored nine touchdowns and was named second-team All-SEC at running back.
"He was probably one of our best running backs when he was a freshman," Indian Trail head coach Paul Hoffman said Wednesday. "But he was just a freshman, and he just needed to grow more and put some weight on and do the things that he's done in the weight room.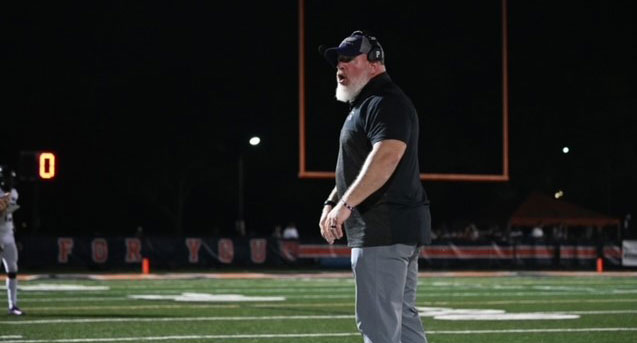 "He just sets a good example in terms of how to work. He just puts his nose down, and he doesn't say boo ever, about anything. He just does work, and that's how we operate here."
Now, as a third-year varsity player, Lovelace is listed at 6-foot-3, 180 pounds and is undisputedly one of the locker room's leaders.
"He takes pride in his craft, and it's the work in the dark that matters," Hoffman said. "He's put the time in in the weight room and running back drills. He's been the captain of the running backs and also a captain for our team.
"He just puts in the work. It's just a fruition of the work. He's so explosive that if he gets a seam, he could go at any time."
That was certainly the case last Friday, when Lovelace needed to touch the ball just 12 times to score five touchdowns. He joked Wednesday that he was motivated to surpass the four touchdowns that Indian Trail running backs coach Pete Shippee told him he once scored in a high school game.
"My running backs coach said I had to beat his record of four touchdowns," Lovelace said. "So I had that in the back of my mind. He was the first one to come to celebrate with me."
On Wednesday, Shippee echoed Hoffman's assessment that simple, old-fashioned hard work has gotten Lovelace to the point he's at now.
"That really is the difference-maker when you see kids who perform well on Fridays, it's the fact that when we're doing our drills, Justice is leading the drills, Justice is setting the bar for the other backs," Shippee said. "We've got a good group of backs that all work hard, and Justice is the one that's really making sure that he works on his game.
"… Justice knows it starts with the O-line. Justice knows it starts with the backs. Justice knows that it starts with having a team environment and a team atmosphere. He's just not a selfish player, and when you get a player with talent and work ethic, those two, A-plus-B equals a nice C."
Playoff aspirations
Indian Trail reached the second round of the Wisconsin Interscholastic Athletic Association Division 1 playoffs in back-to-back seasons from 2018-19. The Hawks technically reached the playoffs in 2020, playing one game in the COVID-altered postseason format that year, but they missed out on the playoff field last season.
So Lovelace hasn't really experienced playoff football during his varsity career.
It's still early in the season, but with one SEC win already, Indian Trail needs just three wins in its final six conference games to qualify automatically for the playoffs.
Lovelace and the coaching staff both said the Hawks learned a lot last season, when they featured a talented but young roster with limited varsity experience. They showed flashes of their considerable potential but took some important lumps along the way.
"Learning how to lose, learning how to win, and just learning how to play varsity football," Lovelace said of last season's learning experience. "We had a lot of first-year starters, so it was really a learning experience for us last year. But this year, I'm hoping we can take a step into the playoffs."
Along with Lovelace, Indian Trail's offense is well-stocked with explosive players this season, including junior quarterback LJ Dagen, sophomore receiver/running back Sam Callow, senior receiver Aiden Cipolletti and junior receiver Dayton Dahlquist, among others.
"Knowing we have some explosive dudes that can carry the ball and multiple ones that can do it, that always bodes well for scoring points," Hoffman said. "Now they've got to defend the whole field, they've got to defend several different people. They can't just get caught keying one person.
"… We've got a bevy of weapons that can go off at any time, and they've proven it already. We've just got to keep doing it every week."
Future plans
For Lovelace, college football is definitely in his plans for next season and going forward. Hoffman said he's getting a number of looks from different schools, but for now, Lovelace's focus is on his senior season at Indian Trail.
"I'm still fully into my recruitment process," he said. "I'm still just kind of enjoying seeing the schools. I'm kind of just in the middle of it, enjoying the season."
As far as a course of study, Lovelace seems to know where the future of technology and communications lies, because he wants to get into digital production and digital advertising.
"I really like digital stuff," he said. "The communications academy (at Indian Trail), I work with that. That's kind of like my passion. I find it really fun."