Just two days after Harborside Common Grounds closed its doors for good, a new business has announced plans to take over the longtime, lakefront coffee shop.
Anna's on the Lake, owned by Kenosha native Anna Pitts, is set to open this fall in the iconic building located at 5159 Sixth Ave. along the Kenosha Harbor.
Common Grounds closed on the eve of its 22nd anniversary on Wednesday (Aug. 31). Read more in this Kenosha.com story HERE.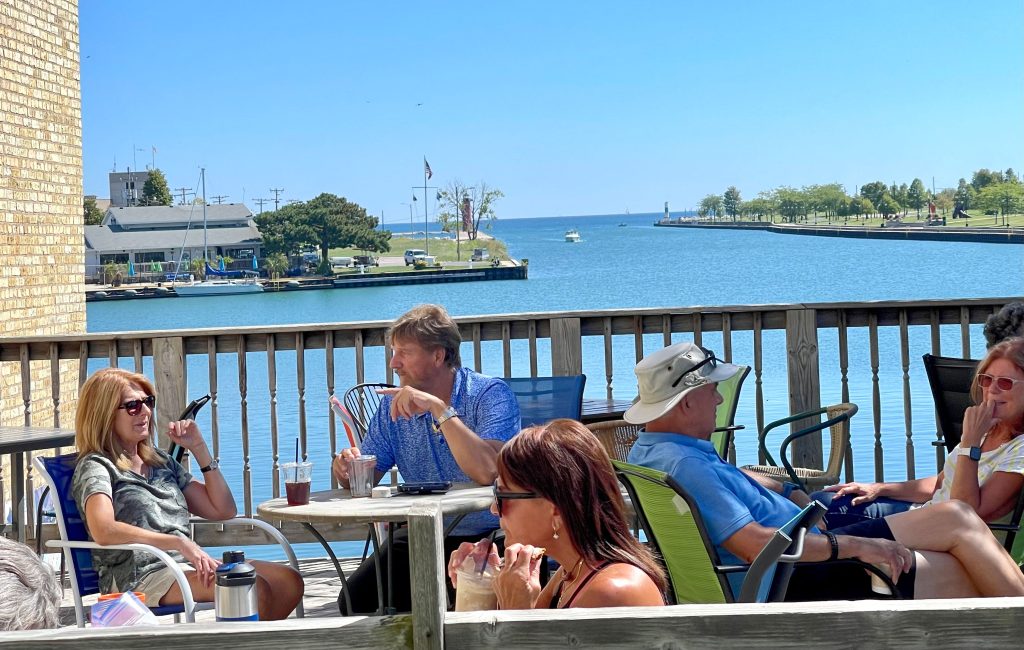 The popular cafe served a steady stream of customers throughout the day, a bittersweet moment for many who reminisced over two decades of memories.
Pitts, a 2016 Harborside Academy graduate, hopes local residents can make new memories as they sip a latte at sunrise or enjoy soup or a sandwich at lunch.
"It's the perfect spot for a coffee shop," Pitts said. "I've spent a lot of time in (Common Grounds) over my lifetime. I'm excited for the space to stay local and keep it a place for people to enjoy and be a part of."
The business is set to open in early November, seven days a week from 7 a.m. to 7 p.m. Anna's on the Lake will serve a variety of beverages including coffee, chai tea and smoothies along with pastries, soups, salads and sandwiches.
Natalie Pitts, Anna's twin sister, will assist with day-to-day operations. Kenosha natives Jon Olson, Frank Olson and Joan Spair — owners and operators of Swede's — have a minority stake in the business.
"We're extremely lucky this whole thing worked out," Anna Pitts said. "Our whole family has been incredibly supportive. I'm extremely grateful."
Anna Pitts graduated from the University of Wisconsin-Parkside with a degree in art. The 24-year-old works for The Fresh Bar, a mobile food truck that specializes in juices, toasts and acai bowls.
Anna's on the Lake will continue many aspects that defined Commons Grounds — a friendly, scenic spot for coffee and conversation — with new ownership, menu and offerings.
"It will be something new, something local," Anna Pitts said. "It's literally perfect."