An iconic, lakefront coffee shop offered its farewell on Wednesday (Aug. 31).
Just one day shy of its 22nd anniversary, Harborside Common Grounds served its final latte, half-sandwich and pastry to its many loyal customers, including a steady stream who arrived shortly after sunrise and reminisced throughout the day.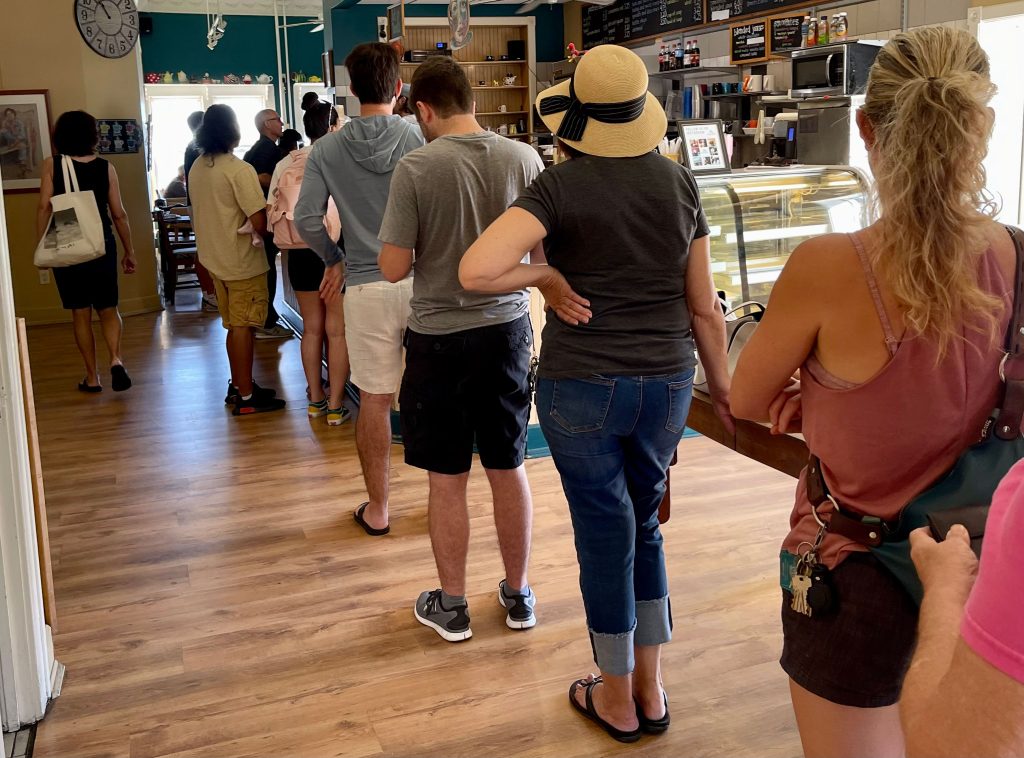 "I've probably been here three days a week for the past 20 years," said Kenosha native Riki Tagliapietra, who spent years behind the counter serving local residents. "I don't know what I'm going to do for coffee (on Thursday)."
Harborside Commons Grounds opened on Sept. 1, 2000 by longtime Kenosha resident Bobbi Duczak.
The 72-year-old said she's worked every single day of operation over the past 22 years (nearly 8,000 work shifts) and fought to keep the business alive through the pandemic, staffing shortages and record inflation.
Fighting back tears of mixed emotions, Duczak said it was time.
"It's bittersweet," Duczak said. "I've been here every day for 22 years. I didn't realize how many people we've impacted. Most of my customers have become friends and my staff have become family. I'd like to thank everyone for all of their support."
Kenosha's Don Cress has visited Common Grounds at least five times a week over the past 10 years. The retired University of Wisconsin-Parkside professor said he'll not only miss the coffee but also the company of friends, both new and old.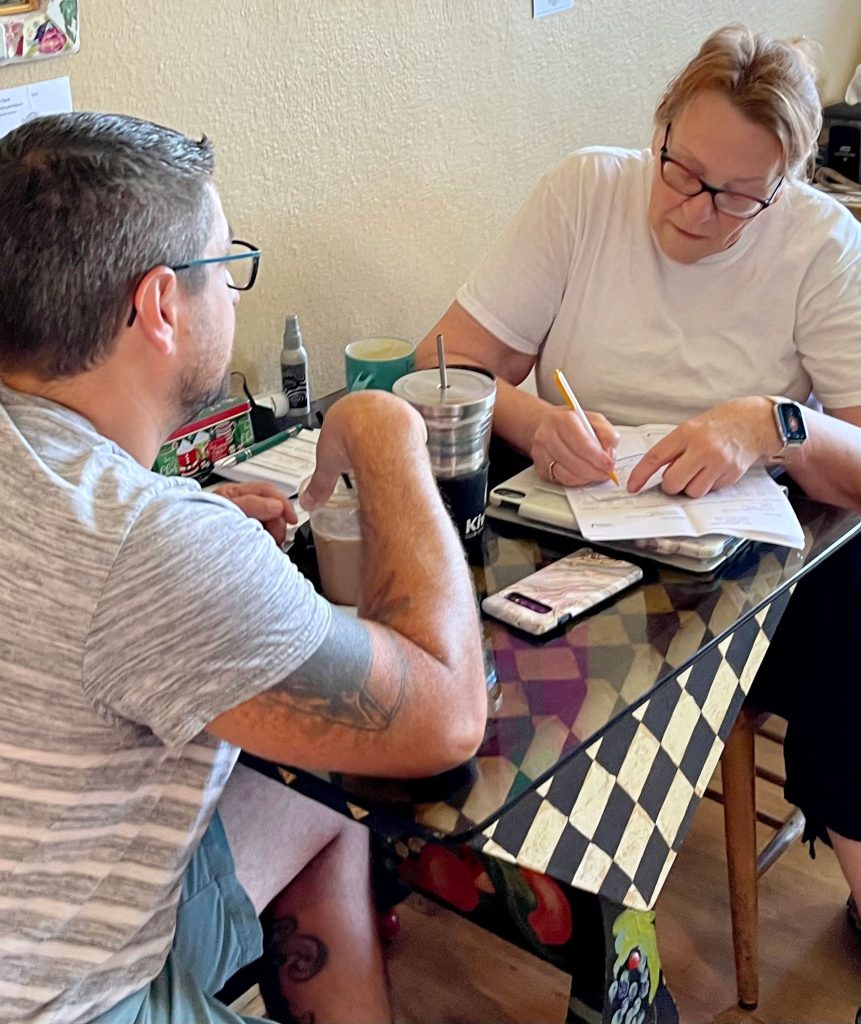 "I'll have a lot of good memories," Cress said. "The people that work here, you take an interest in their lives and ask how their kids are doing or how a class is going. You develop a connection with some of the people who come in. It's been really nice."
Kenosha's Bill Guida, a retired local journalist who covered the community for decades, enjoyed one final sip at Common Grounds on Wednesday. He said the cafe was a popular spot for him to interview local officials or to catch up with family and friends.
"I've been coming here since they opened," Guida said. "You always run into people you know or might know you. It's kind of like Cheers, but a coffee house."
"There's other good places to go, but there's no other place on the lakefront with the view of the lake and the cafe."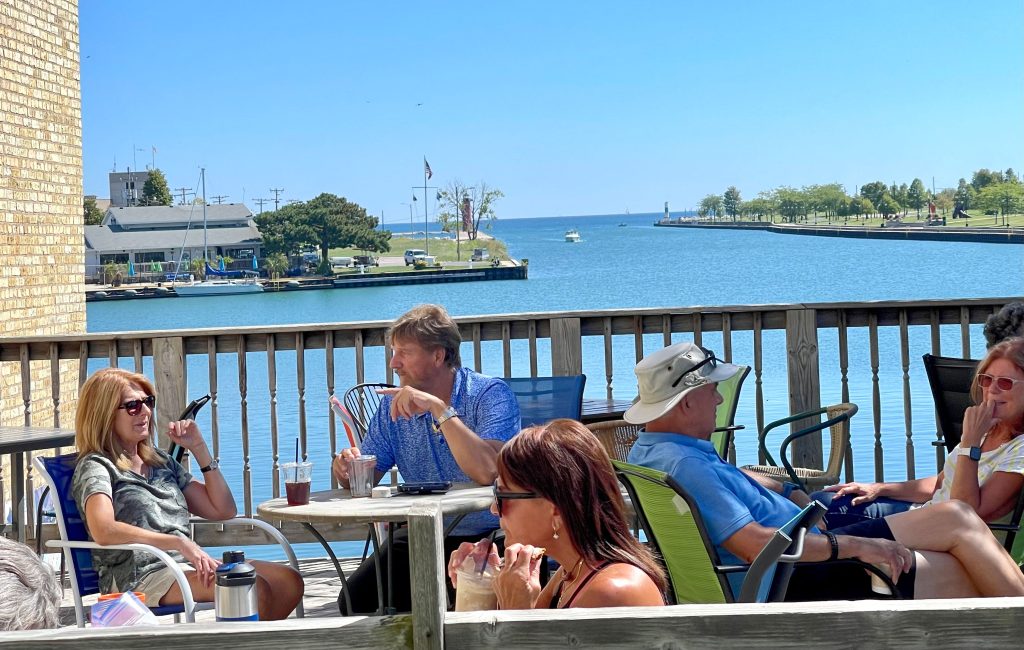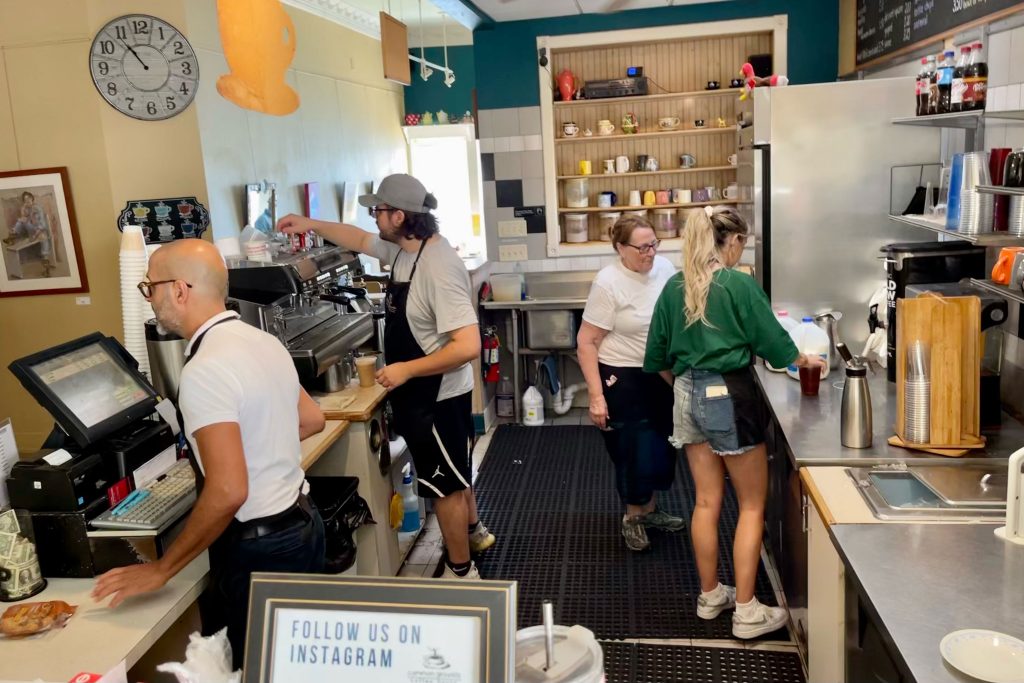 Guida said he wouldn't be surprised if the business continued as a new coffee shop.
"It's just too hot of a location," Guida said. "Somebody will come along and reopen it."
The closure continues a brutal month for local businesses.
Common Grounds (Aug. 31), Down Town'R Saloon (Aug. 26), tg's (Aug. 15) and Rustic's Subs (July 30) joined the list of many local businesses to permanently close their doors.
"It's a perfect storm right now," said Tagliapietra, owner of Cut Stone Foods. "Staffing has been a huge issue since the pandemic. It's gotten worse and worse. People have left this industry to never return. That's the most difficult part.
"Now, we're dealing with record inflation and people are spending less going out. Those two things make it a lot harder. You're paying people double the wages you used to and you're making the same margin on what you sell. There's not a lot of room for error."