WILMOT — Having attended her first Kenosha County Fair when she was just three months old, Kenosha native Wylie Jackson dreamed of one day being crowned Fairest of the Fair.
On Saturday (Aug. 20), that dream became reality.
The 22-year-old dazzled a trio of judges with her Fair knowledge, 4-H experience and passion for agriculture in being named the 2023 Fairest of the Fair at the 101st Kenosha County Fair.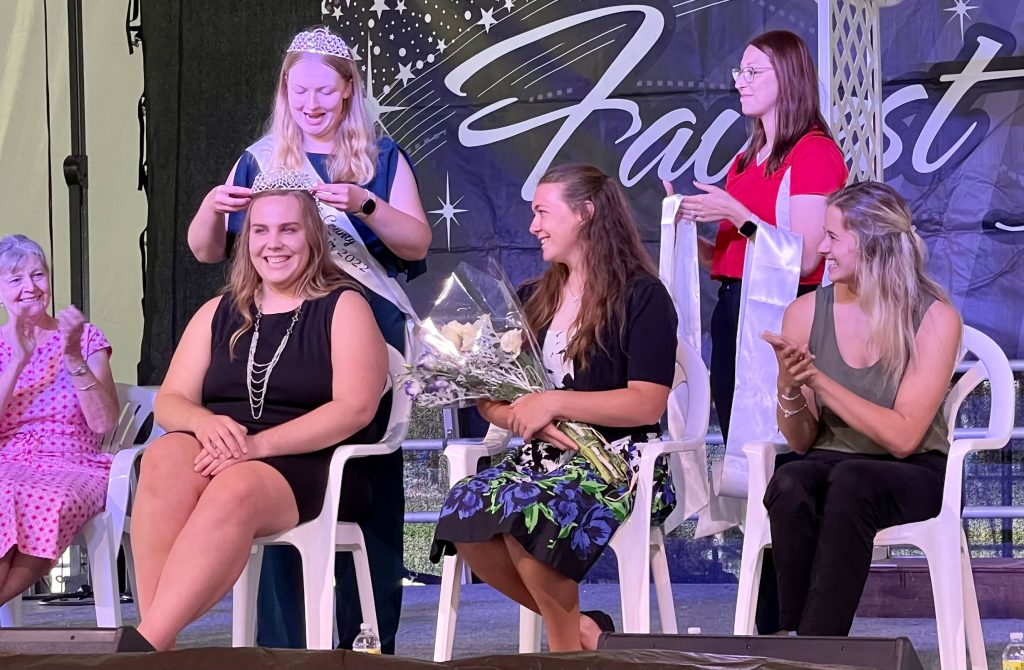 "I'm still in shock," said Jackson as she wore the crown for the first time on Saturday. "I dreamed about this forever. I have so much passion for our Kenosha County Fair. To now have the opportunity to take that passion and promote it is just incredible."
Jackson hasn't missed a Kenosha County Fair since her parents, Keith and Shelly Jackson of Paris, introduced her to it shortly after birth.
The 2018 Westosha Central High School graduate joined the Paris Happy Workers 4-H Club in first grade and spent 13 years showing beef, sheep, swine, rabbits, poultry and numerous arts and crafts.
Jackson will take over for 2022 Fairest of the Fair Katelyn Hannah in January 2023 and spend an entire year promoting the Kenosha County Fair — along with 2023 Fair Royalty Summer Zilisch — throughout the Kenosha community.
"A lot of the Fair is projects and things exhibited from people living west of the interstate," said Jackson, who obtained her bachelor's and master's degrees in communication studies and psychology from the University of Wisconsin-La Crosse.
"We're hoping it can branch out. We have a great education building that a lot of our students can exhibit from. We're looking to get Kenosha Unified involved. We want everyone to become involved."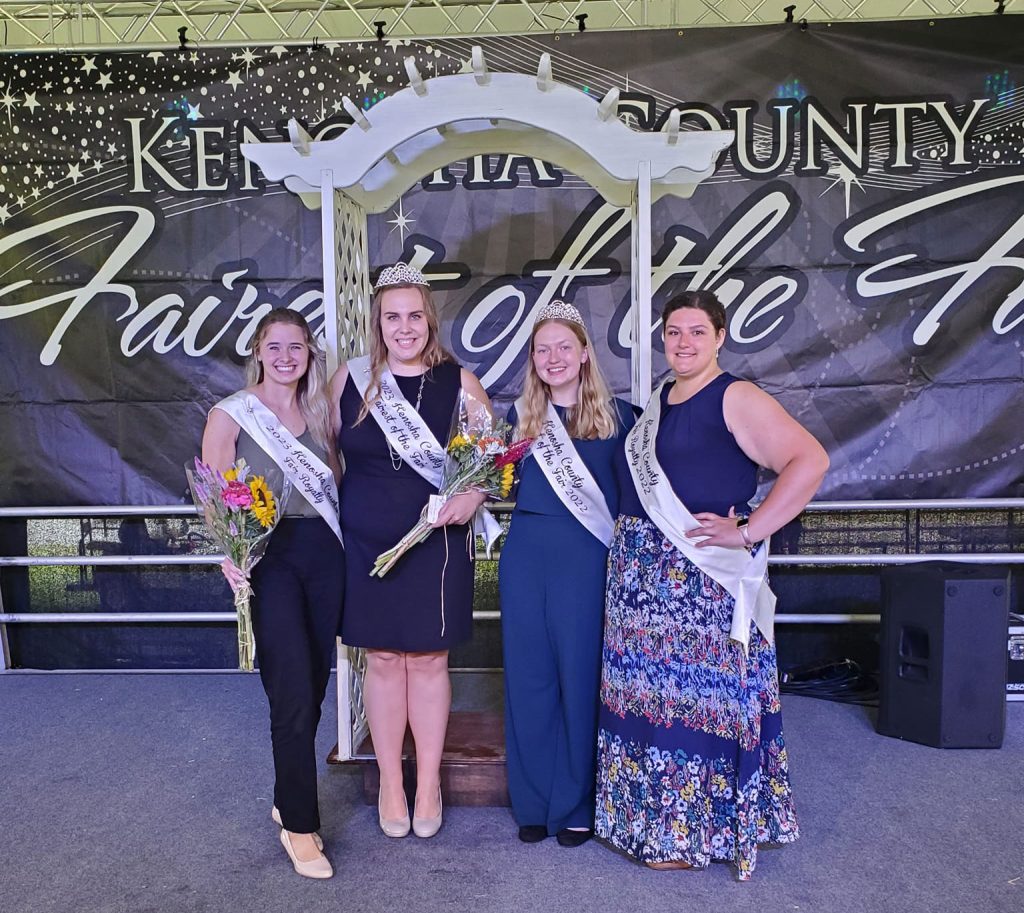 For her accomplishments, dedication and commitment to making the community a better place, Jackson has been named the Kenosha.com Kenoshan of the Week.
Jackson prevailed from five contestants — narrowed down to three finalists — through a series of interviews with a panel of judges. Each finalist delivered a radio advertisement for the 2023 Fair and answered a pair of Fair-related questions.
Kenosha County Sheriff's Department captain Horace Staples served as one of three judges with Susan Crane and Heather Richter.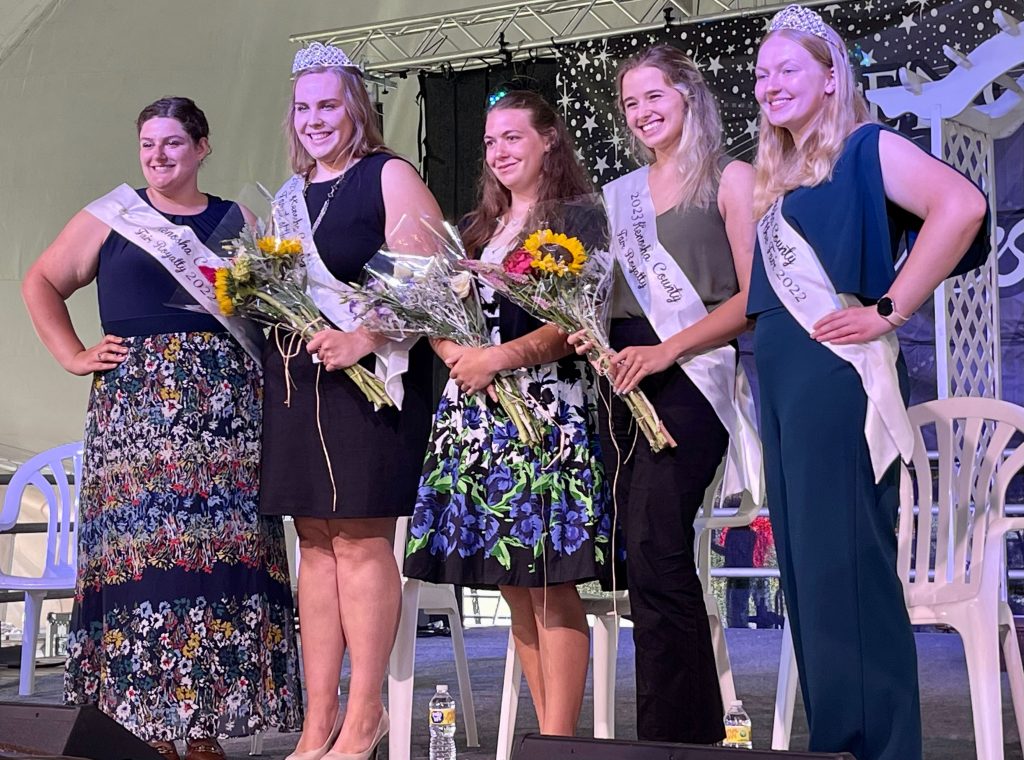 "It was a very close, tough decision," Staples said. "It was hard to whittle it down to three and (Saturday) was even harder. Our scores were very close."
Jackson won't officially take over until Hannah competes in the Wisconsin Fairest of the Fairs in January in Wisconsin Dells. The winner serves as an ambassador for the Wisconsin Association of Fairs, which represents 75 county, district and state fairs in Wisconsin.
"This experience has been nothing short of extraordinary," Hannah said. "The Kenosha County Fair is one big family. I'm so glad to be a part of it."
NOTE: To nominate a Kenoshan of the Week click here or email Andrew@Kenosha.com.