The Featured Dish:
Gyro Skillet — Gyro meat, tomatoes, onions and hash browns topped with two eggs any style. Served with a side of house-made tzatziki.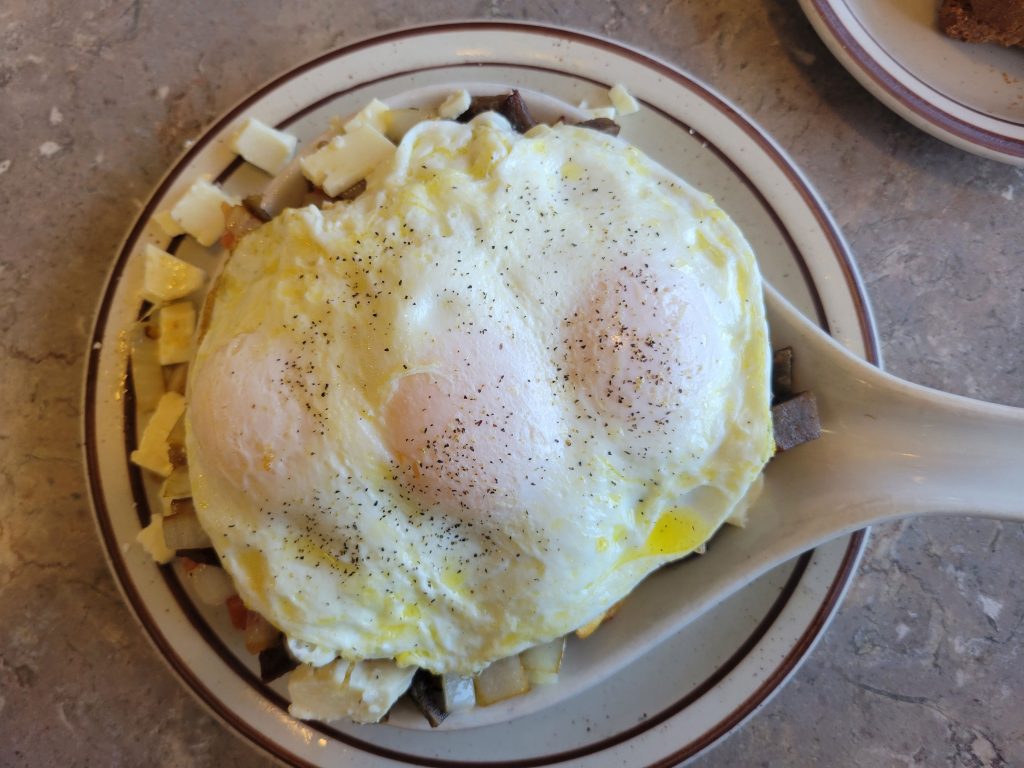 The Flavor and The Story:
Sometimes you just need classic diner food, as well as a reminder of what service used to be, and you can find both at Tommy's Home Run Family Restaurant.
This family-run diner has been operating longer than anyone I know can remember and has always put smiles on faces.
We're talking about the kind of diner atmosphere where it's just assumed you're having coffee and there's an empty cup waiting for you when you sit down.
Sure, that coffee is basically hot water dressed in brown, but it's darn hard to say no to a cup or five when your server asks with a smile.
You're not going to find any avante-garde fusion items on the menu, but you will find simple, good food, done very well.
My personal favorite is the Gyro Skillet.
This beautiful breakfast mix is served in an overflowing serving skillet as if the kitchen crew at Tommy's is daring you to finish it.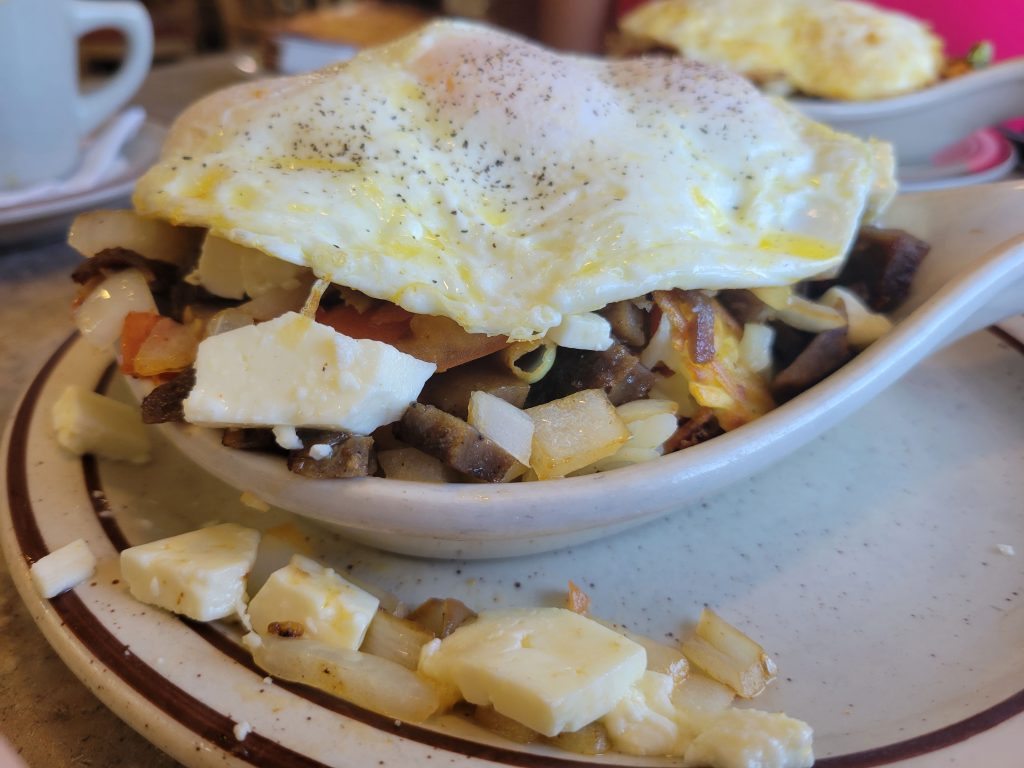 The first thing you'll notice is that your eggs are perfectly and beautifully cooked. Then you'll count them.
Tommy's Home Run still subscribes to the incredible old school diner tradition I've never really understood, but appreciate very much: Two eggs, means three. It's a sneaky surprise that is a subtle nod to incredible hospitality by delivering more than a guest expects.
Below your extra egg you'll find a huge portion of flavorful and tender gyro meat that has been diced for easier mixing into the fresh tomatoes, onions and hash browns.
Another great example of the style of service at Tommy's is that although it's unlisted on the menu, the skillet is served with a side of house-made tzatziki and my server also suggested adding feta cheese.
I had already intended to ask for feta, but I'll be darned if it isn't refreshing to have someone offer what you're looking for before you have the chance to ask.
Tommy's truly is a trip back in time, and I intend to visit that era through their doors more often.
The Gyro Skillet is available every day for $9.25 and includes your choice of toast or pancakes.
Tommy's Home Run is currently open for dine-in and also accepts carry out orders. Their website is very out-of-date, but this dish and their entire menu can be viewed in the photos section of their Facebook Page.