Kenosha's Kurt Wruck vowed to give his wife Terri the biggest diamond she's ever seen in honor of their 50th wedding anniversary.
On Saturday (Aug. 6), he delivered.
The Wrucks celebrated their golden anniversary with dozens of friends and family and over 3,000 baseball fans at Kenosha's most historic diamond: Simmons Field.
The Kenosha natives renewed their vows before the start of Saturday's Kenosha Kingfish game in a home-plate ceremony presented by Kingfish emcee Marz Timms and witnessed by Kingfish mascot Elvis.
"We wanted to be able to do something in front of our family and friends," said Terri Wruck, a former Kenosha.com Kenoshan of the Week and recipient of the 2022 Susan B. Anthony Lifetime Achievement Award.
"Those are the real jewels in our lives. It's faith, family, friends and fun. What's more fun than something like this and a little bit of laughter? For everyone to be able to come out and give us high fives and smiles was great. I got my five minutes of fame and enjoyed every bit of it."
The couple renewed their vows, kissed in front of home plate and walked underneath a canopy of wooden bats held by Kingfish players.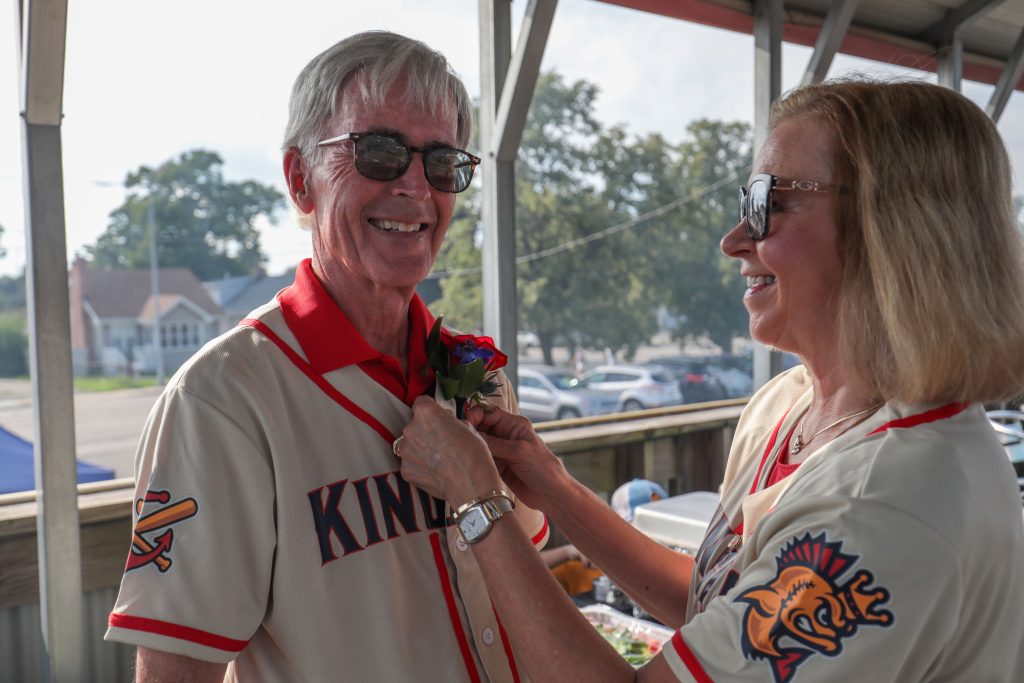 "Today, you will renew the promises you made to each other on your wedding day," Timms said during the ceremony.
"By the authority of this official umpire ruling, it is my pleasure that I conclude the ceremony of Kurt and Terri's vow renewal. Your contract is officially renewed."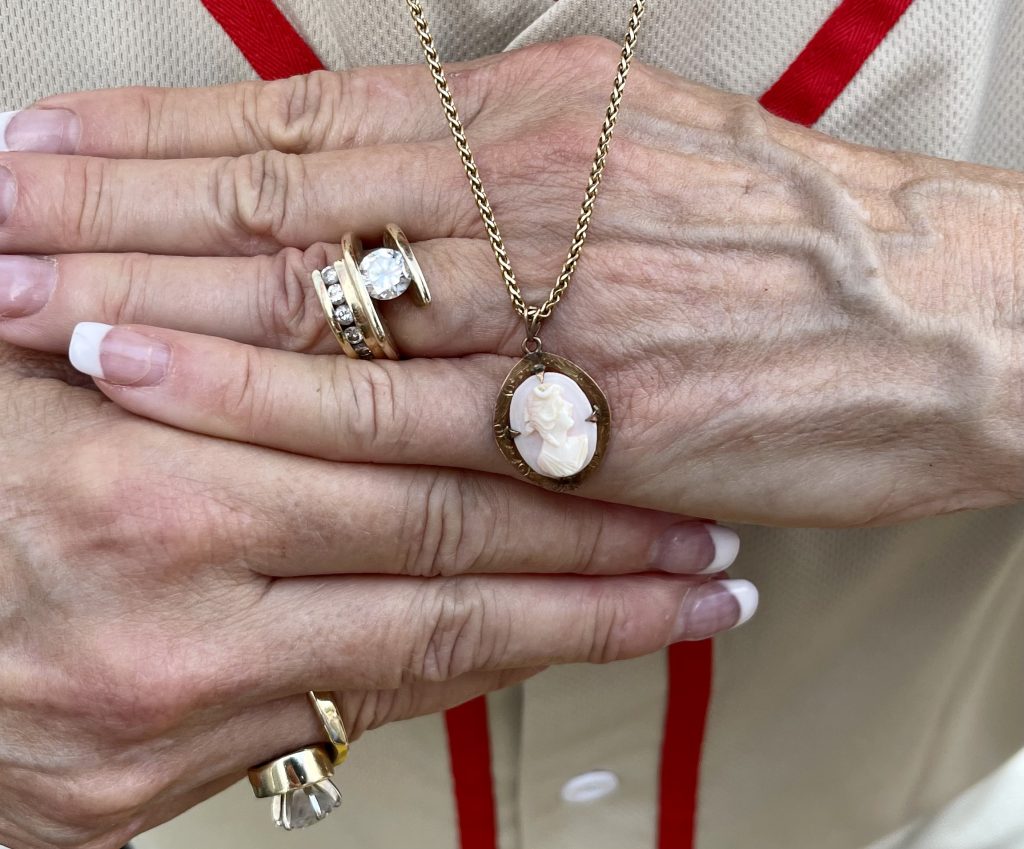 The Wrucks posed for numerous photos before and after the ceremony and celebrated with a large contingent of friends and family seated in the Johnson Financial Suite.
The suite featured beautiful bouquets from Howland Flowers and some of the Wruck's favorite photos. Terri wore the same cameo — passed along through generations — that she had on Aug. 12, 1972.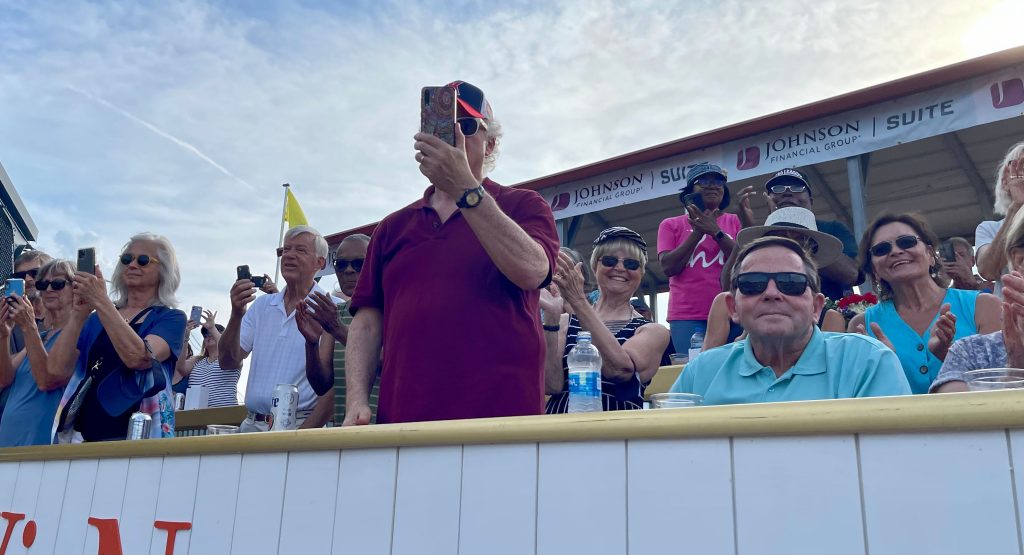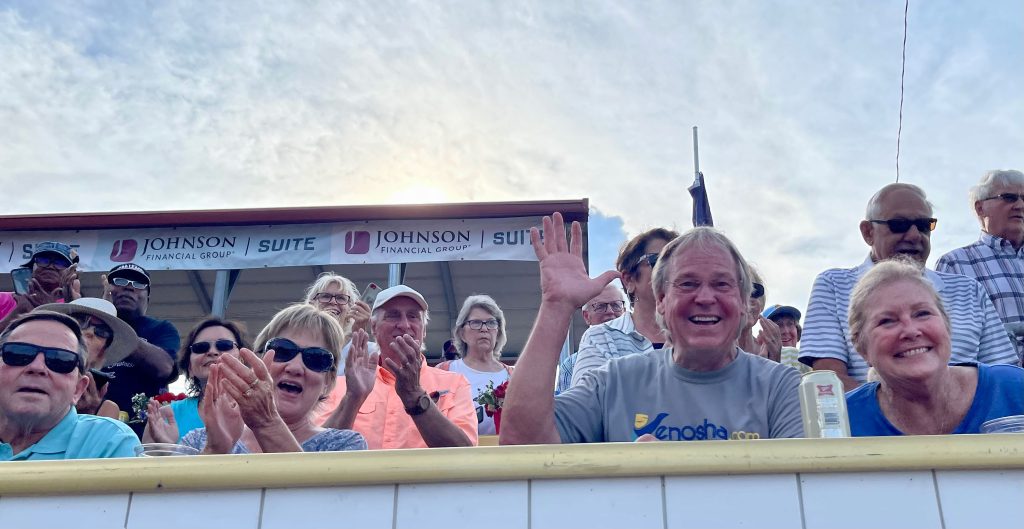 "In 1908, it was given to Kurt's great grandmother to wear on her wedding day," Terri Wruck said. "It was worn by Kurt's mother and worn by me on my wedding day 50 years ago and my daughter. I'm hoping one of my granddaughters will keep the tradition.
"I'm wearing it again, bringing all of those great women here tonight. They are the matriarchs of each of our families."