When Trey Meier took a weekend job this summer with the Kenosha Kingfish, he had no idea the position would take this type of star turn.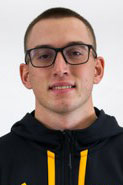 But one viral social media video and a few sore ribs later, and Meier has spent the last several days as one of the hottest topics in sports media.
In a textbook example of the phrase "going viral," Meier — who works weekends wearing the costume of King Elvis, the Kingfish mascot, for home games at Simmons Field — is suddenly riding an instant wave of fame, something he never dreamed of when he put on his gigantic King Elvis head and got to work this past weekend.
Since Saturday night, however, Meier has been interviewed on numerous state and national radio and television shows after taking part in a Twitter video that's been viewed over seven million times after spreading so far and wide that it even gained international attention.
"It's been a crazy last couple days," Meier said in a phone interview Wednesday morning. "I've had so many interviews. It's a little overwhelming, but I'm just trying to soak it all in, because this is kind of like a once-in-a-lifetime experience for a couple of days."
For his sudden fame, and for being a good sport about all of it, the 20-year-old Meier — a lifelong Kenosha resident who will be a junior this fall for the University of Wisconsin-Milwaukee men's cross country team — has been named this week's Kenosha.com Kenoshan of the Week.
The 'Oklahoma' drill
With the Kingfish playing a Northwoods League game on the road Saturday, the team hosted a Legends Celebrity Softball Game at Simmons Field that night, featuring several former Green Bay Packers, along with current Packers running back AJ Dillon and current Packers quarterback Jordan Love.
A softball game followed an autograph session, and for some between-innings entertainment, the Kingfish marketing staff came up with the idea of Dillon squaring off against King Elvis in an "Oklahoma" drill.
For those unfamiliar with the dreaded football drill, the "Oklahoma" essentially entails two players starting on the ground about three yards apart. They then get up as quickly as possible and smash into each other.
For Saturday's "Oklahoma" drill, this meant that Meier, playing the part of King Elvis, and his 150-pound frame would be taking on Dillon, who's listed at close to 250 pounds and goes by the nickname "Quadzilla" for his freakishly big, strong legs.
Given that Dillon routinely runs over NFL players, the gig Saturday was that he would obviously bowl over King Elvis, to the delight of the hundreds of Packers fans watching at Simmons Field.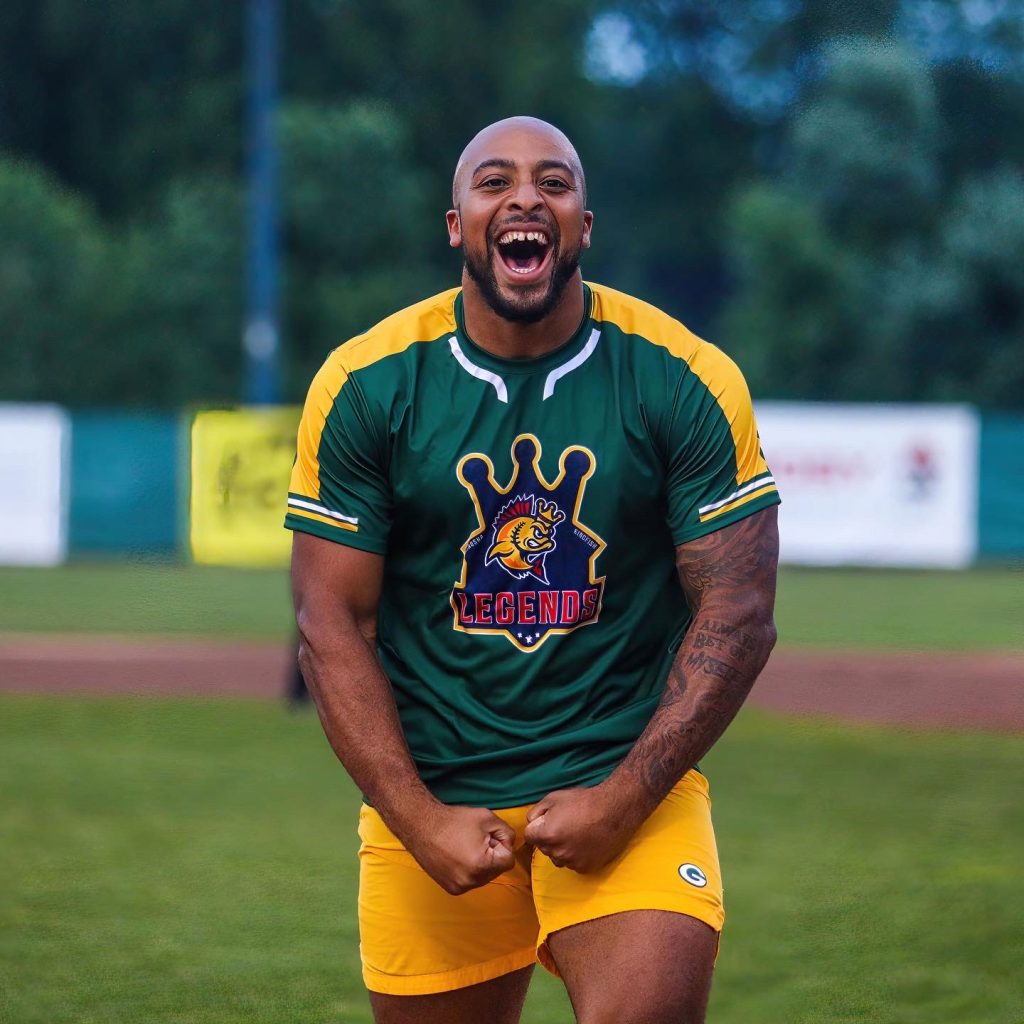 But nobody, including Meier in the costume, envisioned it to be as violent as it was. Dillon absolutely ran over Meier — "trucked" him, in football parlance — causing his King Elvis head to come flying off and Meier to hit the ground. There was no shame in that, of course, since Dillon could've done the same to anyone of "normal" size like Meier.
It was just unexpected.
"I did not expect to get hit that hard," Meier said. "So I get up, I kind of expected him to just push me over gently. That did not happen."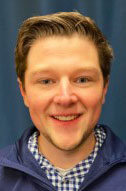 The idea for the "Oklahoma" drill was the brainchild of Kingfish interns Isaiah Wright and Cory Sparks, who was the emcee for the night's proceedings. They put it into a script for the night, which was approved by Kingfish Marketing Manager Justin Dade.
"I looked through everything (and said), 'Yeah, that'll be a fun game to play,' and we all just assumed that AJ was going to kind of walk up there and knock him over nice and easy," Dade said in a phone interview Tuesday.
"That's not what happened."
While Dillon played up the hit and flexed for the crowd, Meier's primary concern was getting his King Elvis head back on as quickly as possible so that the kids in the crowd didn't see that there's actually a person inside the costume.
"That was basically my only thought in that moment," Meier said.
Fortunately, Meier said, the hit didn't hurt too badly, and Dillon immediately asked him if he was OK. Meier wound up with autographs and a picture of himself with Dillon and Love for his good-natured role in the hit.
"When I got hit, it didn't really hurt that bad," Meier said. "My chest was a little sore, but I basically just got the wind knocked out of me. I've never taken a hit that hard."
Going viral
The hit itself was interesting enough, but that's far from the most incredible part of this story.
What happened after the hit is where this takes an amazing turn.
Kingfish intern Katie Koehler was up close and got a perfect video of the hit, which depicted Dillon running over Meier and really showed how hard the hit was. Dade knew the Kingfish had to get the video on Twitter immediately.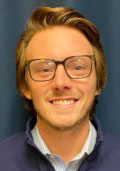 "If it's not picked up within the first 30 minutes, Twitter's going to turn it down and not serve it to anybody," he said. "So it had to get the perfect time, at primetime."
In a great example of perfect timing, the video absolutely exploded. It wasn't long before it had made its way to national and international media venues, as the likes and retweets piled up.
"I was walking in the Fish Bowl (seating section at Simmons Field) that night, this guy goes, 'Oh, man, it's already on SportsCenter,'" Kingfish General Manager Ryne Goralski said in a phone interview Tuesday from the NWL league meetings in Wisconsin Rapids. "I was looking at Twitter, and I'm like, 'No, it's not, he just saw that we tagged them.'
"But sure enough, a minute later, Barstool (Sports) retweets it, along with everybody else. I'm like, 'Holy cow, this thing is going to blow up.' … Every news outlet in Wisconsin, and national, and even ESPN Deutschland picked it up in Germany."
As of Tuesday, the video had soared to over seven million views on Twitter.
"The marketing team's in heaven," Goralski said. "They did a really good job with this."
And as Goralski pointed out, with Major League Baseball on its All-Star break to start this week, this is the slowest time of year for professional sports. So with the media needing content, the Dillon vs. King Elvis showdown provided a perfect clip to grab some attention during a slow news day.
"I definitely thought it could do well, but I was thinking like, I don't know, maybe a thousand likes and 500 retweets or something, maybe reach like a couple hundred thousand people," Dade said. "But I did not expect the turnout that it had."
Instant fame
While the instant reaction to the video focused on Dillon, it wasn't long before people wanted to talk to the man in the King Elvis costume.
Suddenly, Meier became an in-demand interview subject.
As of Wednesday morning, he said he's done interviews with notable state media outlets like WISN Channel 12, WTMJ Channel 4, WSSP-AM 1250, The Athletic Packers coverage and the Milwaukee Journal Sentinel.
On Tuesday morning, Meier went on The Dan Le Batard Show With Stugotz, a popular national podcast that covers sports and many other topics.
Here's how Le Batard opened the show's interview with Meier: "I believe this to be the 'get' in sports this week. I don't believe there's a guest anywhere that's appearing anywhere on television, radio, making appearances, doing interviews, that is better than this guest."
Meier just laughs at his current surge in popularity.
"People say I'm the hottest interview in sports," he said. "Me, personally, I don't think I'm that cool. But I'm grateful for it all."
And while Dillon is used to being interviewed plenty of times as an NFL player, Meier has had to learn how to do it.
"This is a new thing for me," he said. "I haven't really been interviewed very often. I'd say I've been getting a lot better at doing interviews.
"They kind of ask the same questions, so over and over I can practice them."
Capitalizing on the moment
For the Kingfish, the goal now is to capitalize on Saturday's viral moment.
While getting millions upon millions of Twitter views and gaining international attention can be an absolute gold mine for an organization like the Kingfish, that attention goes away as quickly as it arrives.
Goralski, Dade, Kingfish President Steve Malliet and Kingfish Co-Owners Bill Fanning and Mike Zoellner are already working on that.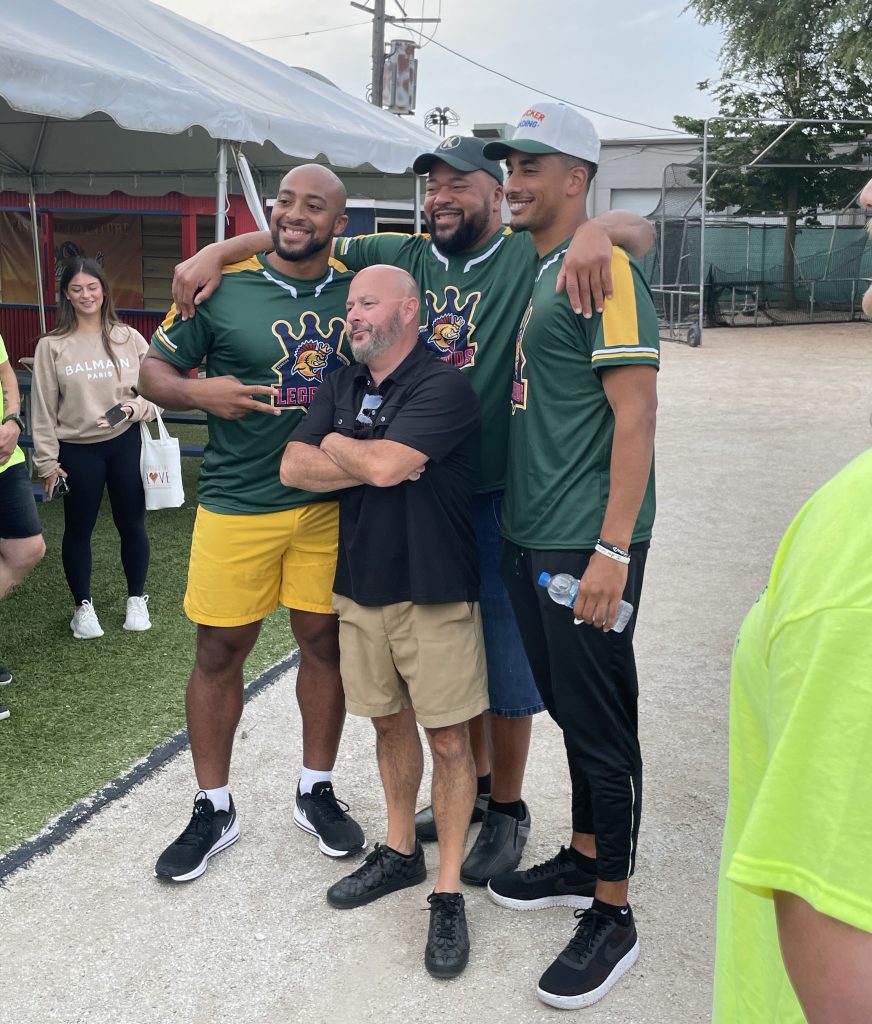 "We kind of think of it like, 'OK, what does this mean? How are we going to capitalize on that?'" Goralski said. "So that's really the next step."
Added Dade: "Obviously, the pub is great, but if we don't turn this into tickets, then it kind of — it wasn't a waste, but we could've done more."
In that regard, the Kingfish are already offering a deal of two tickets for $28 (Dillon's uniform number) for any game during their upcoming four-game homestand, which runs from Thursday through Sunday.
Additionally, Goralski and Dade said a bobblehead commemorating Dillon's trucking of King Elvis is planned for next season.
And Meier even hinted that King Elvis may get some revenge this weekend. Maybe not on Dillon, but on somebody.
"There are rumors that Elvis might be getting his revenge on Friday," Meier said with a laugh.
Looking to the future
Of course, while Meier is more than happy to play up his role as King Elvis and to take his 15 minutes of fame, he's obviously a lot more than just a goofy mascot who got run over by an NFL running back.
Born in Kettering, Ohio, Meier said he moved to Kenosha when he was about a week old and has been here ever since. He attended Prairie Lane Elementary, Mahone Middle School and Indian Trail High School and Academy.
Running is also a huge part of Meier's family.
His parents, Adam (Wright State) and Jodie (Miami of Ohio) were both NCAA Division I runners, and Trey followed that path by accepting a partial athletic scholarship to run cross country at UW-Milwaukee.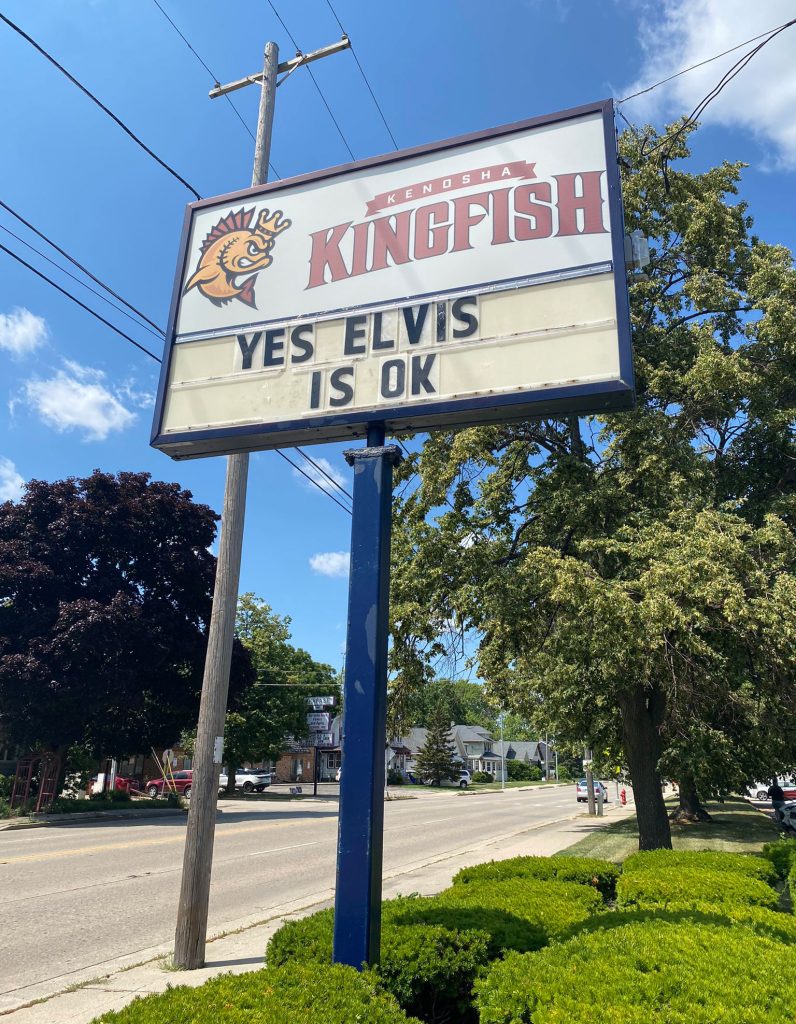 At Indian Trail, Trey reached the Wisconsin Interscholastic Athletic Association Division 1 State Meet three times in cross country and once in track and field. His younger brother, Keegan, also just wrapped up a standout running career at Indian Trail.
Unfortunately, Trey has not been able to run at UW-Milwaukee during his first two years there due to an extra bone in his foot that had to be removed. But he's gearing up for the upcoming season and says he's ready to run again.
"Right now, it's feeling better than it ever has, and I'm actually starting to run again," Meier said.
Meier is living at home this summer, which is about five minutes from Simmons Field, so working for the Kingfish was a logical choice.
This is the first season Meier has worked for the hometown organization, and he hopes it's an early step toward his future career. A marketing major, Meier said he's always wanted to do something in sports, so he's willing to do whatever it takes to get there.
"His attitude's right on," Goralski said. "He's like, 'I'm willing to do anything.' I love that attitude. I was the mascot at one point. I was Elvis plenty of times. I never got trucked by anyone. But everybody's got to do it. It's part of the job.
"You want guys like that on your team."
And while Meier knows his viral moment will likely fade away as quickly as it arrived, it's still a great thing to put on a resume.
"Any publicity is good publicity," he said.
NOTE: To nominate a Kenoshan of the Week click here or email Andrew@Kenosha.com.