Picture the following scenario:
It's a beautiful summer afternoon, and you're scheduled to meet a group of friends later that evening to attend an outdoor concert in the park.
But you forgot something.
Your friends asked if you could be in charge of bringing food to the concert, since they're not serving any at the park. With your busy work and home life, you had simply forgotten about their request, and now you're out of time to make anything or to order something that takes time to make.
But don't panic. You don't have to settle for a cheap option from a big grocery store that your friends will just pick around and set back down after a dissatisfied nibble.
Tenuta's Delicatessen and Liquors, 3203 52nd St., can still make you a hero to your friends.
It's grab-and-go scenarios such as these that have one of Kenosha's most iconic businesses offering its latest delicious option, charcuterie boards.
Starting at $29.99, Tenuta's is now selling ready-to-go charcuterie boards, loaded with the store's one-of-a-kind brands of high-end meats, cheeses, olives and nuts.
You simply have to stop by the store, and you can have a plate of high-end food from one of the best delis in the entire country ready to eat.
Charcuterie boards can meet a wide variety of criteria, but their common theme is a well-presented tray of meats, cheeses and other accessories ready to eat by hand. They can take a lot of time and effort to make, however, which is where Tenuta's comes in.
They'll do it for you.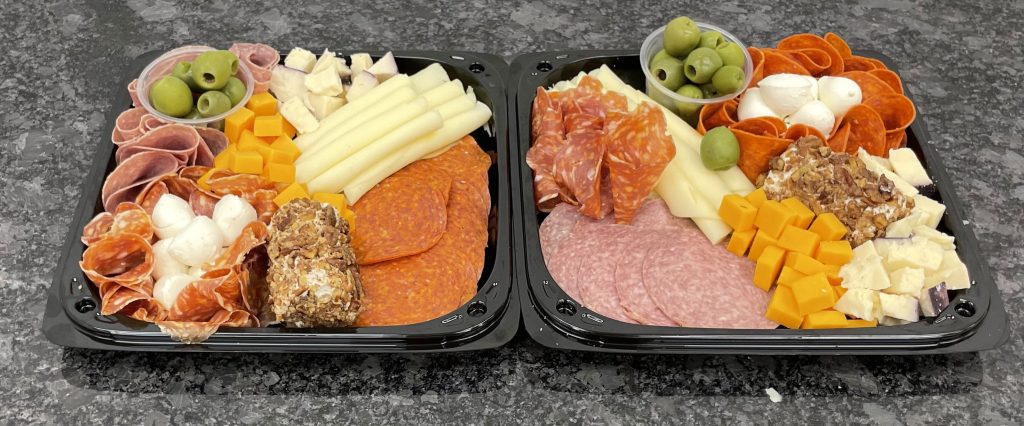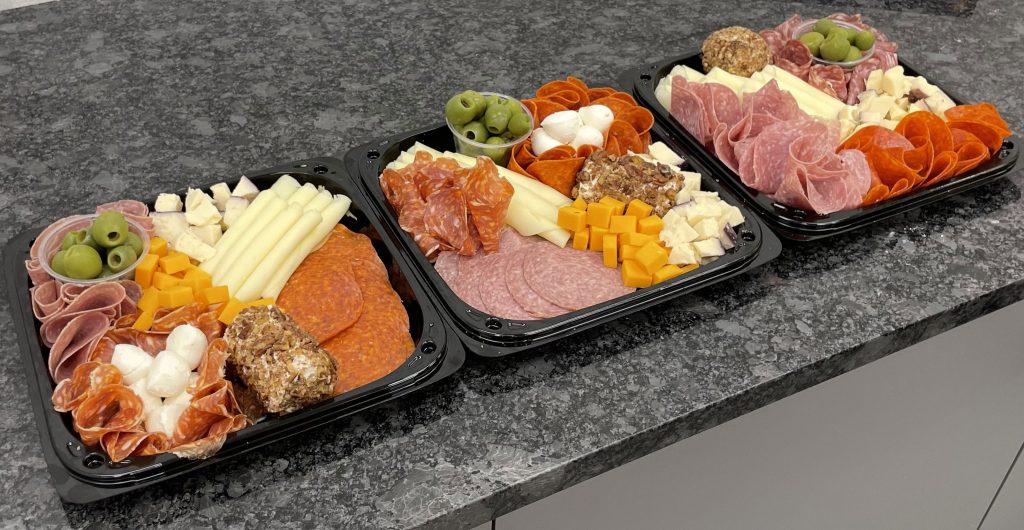 "I think it's just a perfect grab-and-go option for someone that's in a pinch for time or doesn't want to gather up all the different materials it would take to put one together," Tenuta's manager Dan Tenuta says.
"One of these plus a bottle of wine is a perfect date night."
And by purchasing their charcuterie boards at Tenuta's, customers get the high-quality products they're accustomed to getting from the famous deli.
"It's going to be a much higher-quality product than anywhere else that you're going to buy these meats and cheeses from," Tenuta says.
Customized options, convenience
The store plans to keep several charcuterie boards on-hand, but they'll be made just about every day, since freshness is a main priority for charcuterie boards.
And customers don't necessarily have to pick only from what Tenuta's has available on-hand. They can also place customized orders with the store.
For example, some customers may want to substitute a more expensive, high-quality meat, like prosciutto, on their charcuterie board. Tenuta's can do that for the appropriate price.
Tenuta's chef Mary Radigan says the ready-made charcuterie boards, which serve about three to four people each, can save customers from the hassle and expense of making their own charcuterie board.
"You can just take and go with a charcuterie board, and you don't have to buy a $6 piece of cheese you're only going to use half of," Radigan says. "We do all the work for you. You just pick it up."
A charcuterie board can contain a number of ingredients, but you can be assured that the ones from Tenuta's will feature only the highest quality of foods, including items like pepperoni, soppressata, merlot cheese, maple bourbon goat cheese, candied pecans, provolone cheese and Castelvetrano olives.
Tenuta's also stays true to its local flavors, using its own products and cheeses from Wisconsin creameries like BelGioso and Sartori.
"We try to do anything that we can local," Radigan says. "I feel like that's really important, and it's also putting money into your own state, your own community."
And mouth-watering taste isn't the only great feature of Tenuta's charcuterie boards. They're pleasing to the eyes, too.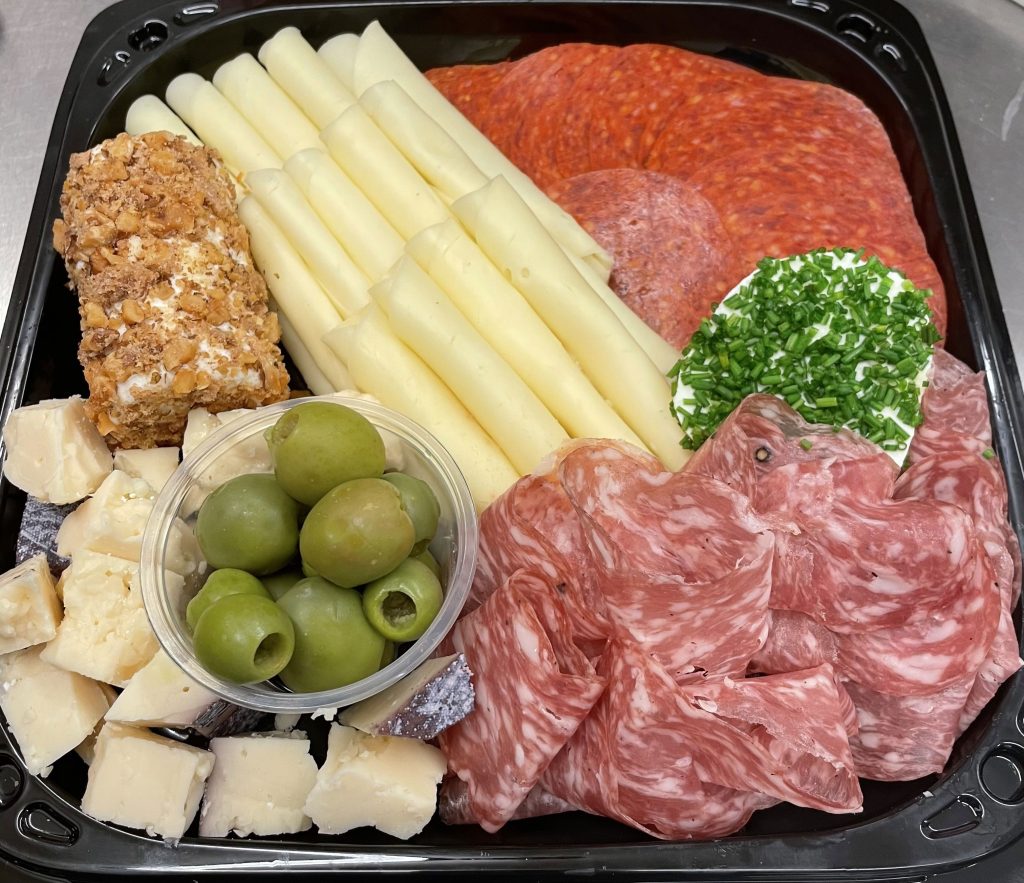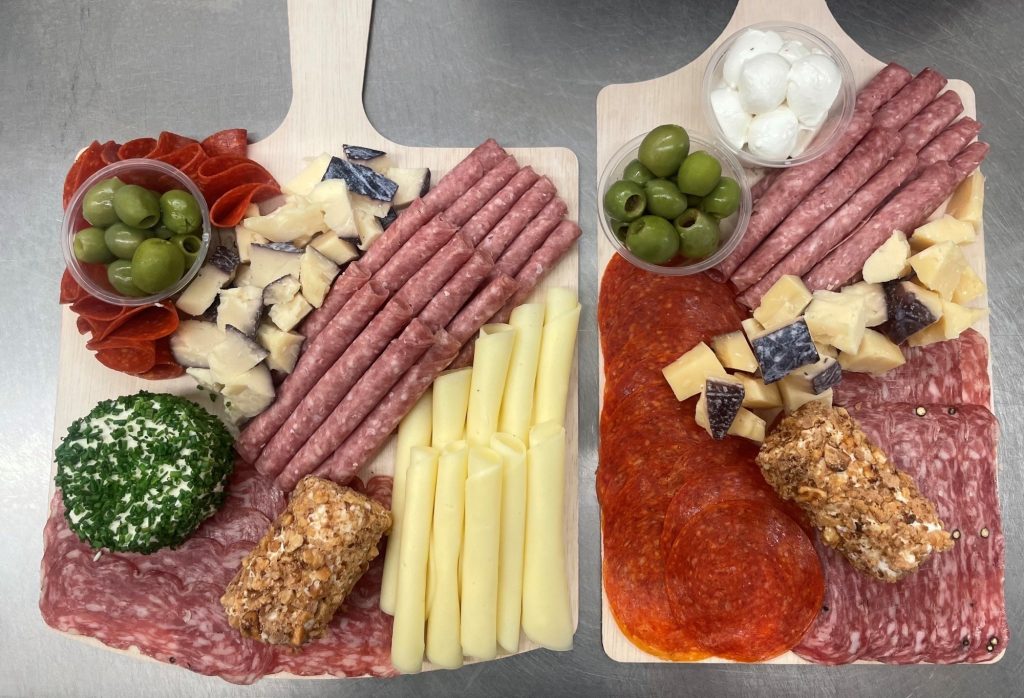 "You just want people to eat with their eyes first," Radigan says. "You want people to be like, 'Oh, wow, that's beautiful.' I think that's a really important part of charcuterie boards, how beautiful they are."
While Tenuta's is rolling out its charcuterie boards to coincide with all the events people may want to bring food to through the rest of the summer, it's easy to see how popular they can become by the time Tenuta's reaches its busiest part of the year.
"This could be a great thing for Christmas-time," Radigan says. "Everybody's got at least one thing they forgot about at Christmas-time."
Indeed, the new made-to-go charcuterie boards represent just another of the many ways Tenuta's has been serving the community with unique, high-quality products that you can only find there — along with convenience, affordability and great customer service — for over 70 years.
"There's not too many delis that do what we do in the country, let alone in the Midwest," Radigan says. "We just have the coolest ingredients, the best of the best. I feel like we are so lucky. It's easy to sell a product that you truly believe in.
"That's what we do here."
Tenuta's is open from 10 a.m. to 7 p.m. Monday through Saturday and 10 a.m. to 5 p.m. on Sunday. You can reach the store at 262-657-9001 and follow it HERE on Facebook.