Cue the court musicians' trumpets: The return of the award-winning Bristol Renaissance Faire this weekend deserves a fanfare fit for a king, a queen, and the entire royal realm.
Opening weekend for the 10-time "Best Renaissance Faire" winner is Saturday and Sunday in its traditional location at 12550 120th Ave., just west of the Russell Road exit on I-94. The Faire is open from 10 a.m.-7 p.m. rain or shine Saturdays and Sundays and Labor Day through Sept. 5. Tickets are $30 for adults, $15 for children 5-12, with discounts for seniors 62-over and military. Children 4 and under admitted free. Season passes and discounts are also available, see Renfair.com for details.
"Our team is thrilled to be back and doing what we do best, presenting world-class, immersive entertainment that will put a smile on your face," said Ren Faire owner and producer Linda McFeters.
The entire production remains steadfast in its  mission to transport visitors back to a summer day in 1574, when Her Majesty Queen Elizabeth visited the English city of Bristol. Toward that goal, the Faire offers a rich tapestry of ways to leave the burdens of the 21st century behind.
"Enter our gates and become a King, Queen, pirate, sorcerer or anything you want to be for the day and many other guests will play along. Or don't come in costume at all. It's your day. Enjoy it your way," organizers said on the Faire website.
The gigantic turkey legs might be the most iconic food item of the Faire, but if chomping on a drumstick while strolling the grounds doesn't appeal to all commoners, there is a variety of food offerings including perennial favorites steak-on-a-stake, garlic mushrooms, and chocolate covered strawberries. Beverages include craft brews, ciders, cocktails, teas, and more modern sodas.
An astounding 200+ artisan shops specialize in Renaissance pieces such as handmade chain maille, Scottish kilts, floral wreaths, soaps, and jewelry. In addition to selling their wares, artisans offering educational demonstrations include blacksmiths and potters.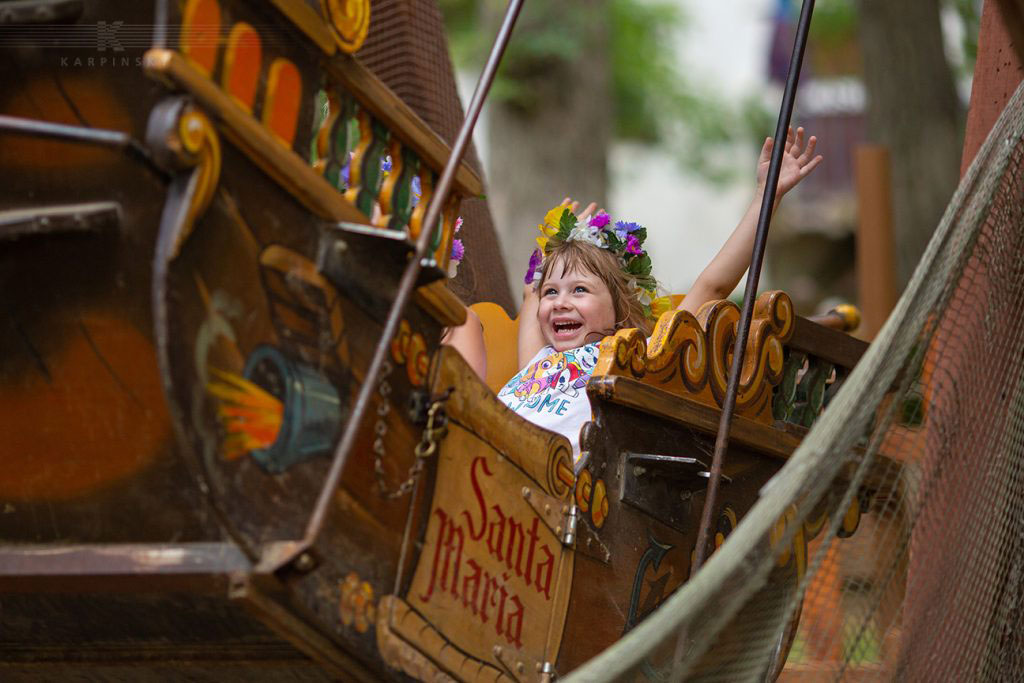 Entertainment and games can be found both at set times and locations, as well as spontaneously throughout the Faire thanks to a strolling cast of talented performers. Additionally, attractions including Escape Room, DaVinci's Flying Machine, and Fight the Night are part of this year's festivities.
Several special event weekends are scheduled, offering themes, dress-up opportunities, and more.
RennCon, set for July 16-17, celebrates cosplay in all its forms, a natural fit for the Renaissance Faire. Marketplace weekend will be July 23-24, rewarding shoppers for purchases with complimentary tickets (see website for conditions). Pirate Weekend is set for August 6-7 with a crew of costumed swashbucklers on board. The final theme will be a time-traveling Steampunk Weekend August 13-14, which will include an absinthe bar. RennCon, Pirate and Steampunk weekends all feature costume contests and prizes.
Interested in a deeper dive into the Renaissance Faire? Try Renquest, described as "a game full of thoughtful and fun puzzles, a story where you are the main character hero, and a place where the epic legends of King Arthur's Court live on during Queen Elizabeth's Renaissance." Signup is available on the grounds from 11:30 am.-3 p.m. every Faire day. Game play is $10 (in addition to admission) and is recommended for ages 12 and up, although younger players may participate with parents.
Even more opportunities for Renaissance Faire immersion, from a pub crawl, to joining the cast and crew or even holding a wedding on the grounds, are available on the Faire website.
Organizers also recommend following the Faire's Facebook page for real-time information regarding ticketing, entertainment, and safety protocols.
"We continue to work closely with the local health department and the most current CDC recommendations to ensure the safety of our guests, vendors, volunteers and staff," McFeters said.
Bristol Renaissance Faire is open from 10 a.m.-7 p.m. Saturdays and Sundays as well as Labor Day through Sept. 5 on the Faire grounds, 12550 120th Ave.  Admission is $30 for adults, $15 for children 5 and over, with discounts at the box office for military and senior citizens. For more information visit RenFair.com.