For those wondering what life on a dairy farm is like, Elfering Farms partner Dale Elfering has a perfect comparison for those unacquainted with farm life.
At its core, every dairy farm is really its own small business.
"It's a typical small business in America," Elfering said from his farm, located in Bristol, on Tuesday morning.
While milking cows might be the image everyone conjures up when picturing what a dairy farm is like — and that's a big part of it, of course — running an operation like Elfering Farms requires a full-scale operation, all the way down to shipping products and dealing with dollars.
"Most of your farms, it's a million-dollar business," Elfering said. "It's a typical small business in America, and that's what made this country and still is today.
"We all see the big-business side of everything. Small businesses are what really make this country and still do, whether it be a little car dealer or a guy putting in windows, whatever it be.
"We're just a farm."
And county residents have a great opportunity to see up-close how a dairy farm works — and also to eat a lot of great food in the process — during the annual Kenosha County Dairy Breakfast on Saturday, June 18, at Elfering Farms, located at 15324 Horton Road, which is technically a Kenosha address.
The annual breakfast, open to the general public, will be from 6:30 to 10:30 a.m. The cost is $10 per person, with children 6-and-under admitted free. The authentic farm breakfast includes scrambled eggs with ham and cheese, pancakes, yogurt, string cheese, pastries, fruit, milk, orange juice, coffee and ice cream.
On-site general and handicap parking will be available at the farm's hay field, with patrons getting a hay-wagon ride to breakfast. Additionally, off-site parking, with buses to transport people, will be available at Uline, 12575 Uline Drive in Pleasant Prairie, and at the Kenosha County Center, 19600 75th St. in Bristol.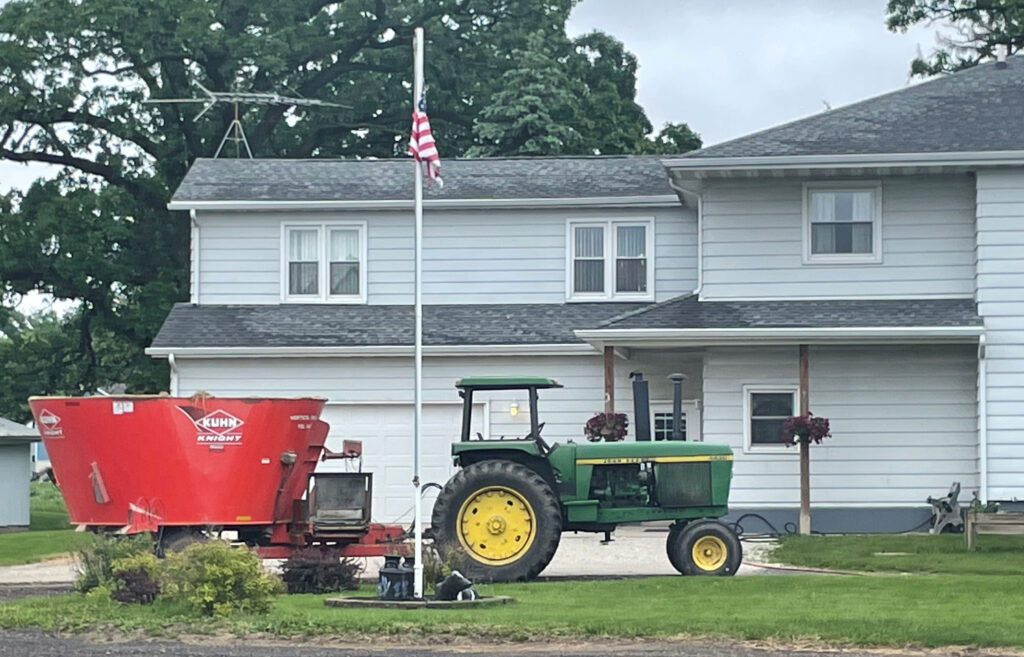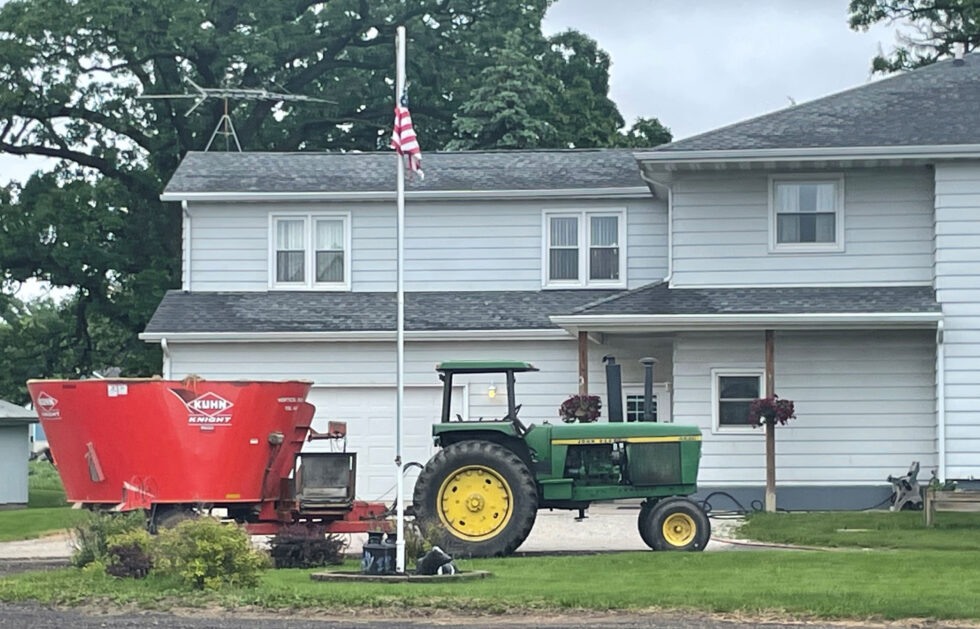 And for those looking for a little extra exercise, the Kenosha County DairyAir community bike ride will commence at 7 a.m. on the morning of the Dairy Breakfast in the beach parking lot at Silver Lake Park, 2700 85th St. The bike ride, a 28.6-mile round trip, will take riders through the county, to the Dairy Breakfast at Elfering Farms and back.
Pre-registration for the bike ride can be done at dairyairbikeride2022.eventbrite.com.
All told, Elfering is expecting a crowd of around 3,000 people to attend the Dairy Breakfast throughout the morning.
"I'll be disappointed if we aren't over 3,000," he said.
First time since 2019
This year's Dairy Breakfast is also a special occasion in that it's the first one with the full service since 2019.
Due to the COVID-19 pandemic, the breakfast was canceled altogether in 2020. It was held last year with drive-through service only at Weis-Way Dairy Farm in Paris.
This year, the full experience is back.
"I wouldn't do it without doing the full breakfast," Elfering said. "You don't get the hands-on experience."
This is also the first time that Elfering Farms has hosted the breakfast. Elfering said he and his sons, Daniel and Dustin, and his wife, Janet, have volunteered to help out at the breakfast plenty of times over the years, but this time they were encouraged to host it.
Since the number of dairy farms in the state — and in the county, specifically — is dwindling, this is a great opportunity for Elfering Farms to show to others their unique status in the community.
"It is a big deal," Elfering said. "We've been getting encouraged for a long time.
"There's not many dairy farms left. We're the only dairy farm in Bristol now and have been for quite a while. There are several up in Brighton and Wheatland. That's where most of the dairy farms are in the county. We're down to the lower teens now for all that's left in the whole county."
Elfering said his farm agreed to host the Dairy Breakfast about a year ago and admitted that it's been a bit nerve-racking trying to get everything ready for thousands of people to attend.
"We've been doing a lot of stuff, cleaning up around here, stuff that needed to be done, anyway, that you kind of put off," he said. "So it's good, in a way. It makes you do some things."
Putting out the gigantic spread of food requires a lot of volunteers. Elfering said the eggs are cooked in a 6-foot pan and stirred with dust pans, while two large pans are used to keep churning out pancakes.
"We make them as fast as we can, and it's hard to keep up," he said.
But there's a lot more to the Dairy Breakfast than just the massive portions of great food.
Patrons can walk in the calf barn to see baby calves and can also watch cows being milked in the morning. The cows get too nervous, Elfering said, if people are too close while they're milking, but after they're done, Elfering said people can then check out the milk house and parlor, too.
There will also be lots of activities for kids, including games and sand for them to play in. Tractors, a combine and old cars and pick-ups will be on display for kids to hop in and pretend they're driving.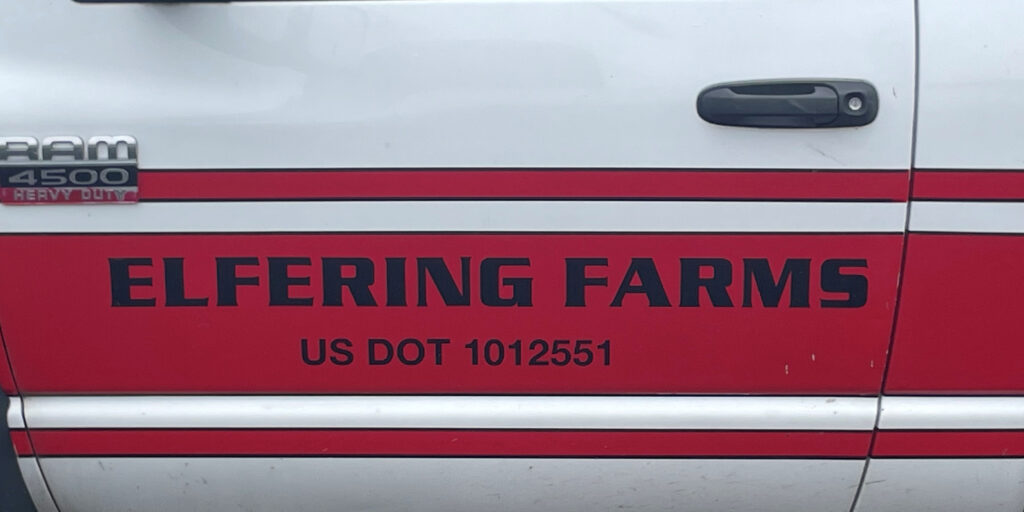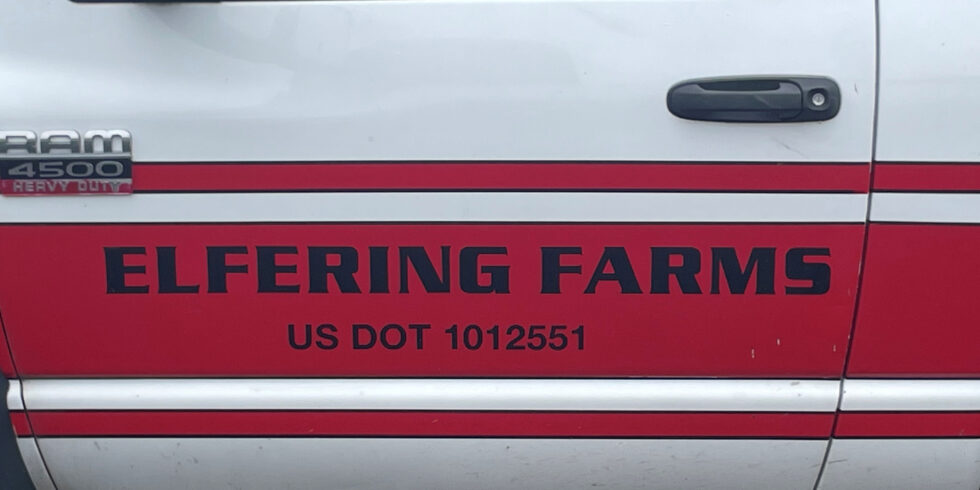 Additionally, a video describing life on a dairy farm will be running all morning as patrons wait for breakfast, and there will be booths on the grounds with people marketing and selling agricultural-related items.
And people are free to ask all sorts of questions about dairy farms if they wish.
"The average person is three to four generations away from a farm," Elfering said. "So it's a chance for people to actually come to the farm, see what we do. They're more than welcome to ask questions.
"People can ask me questions any time of the year, but Saturday (June 18) will be the day that they'll be able to interact with us."
Life on the farm
Elfering Farms was started when Dale's grandparents, Felix and Ruby, moved to the 120 acres of land in Bristol from Libertyville, Ill., in 1927.
Dale's parents, Noel and Joanne, then purchased the farm in 1978. Noel Elfering, in fact, worked on the farm his entire life before passing away in 2011.
Dale Elfering also grew up on the farm and purchased it from his parents in 1997. In 2010, he formed an LLC with his two sons, Daniel and Dustin, which has helped the farm grow from the business side of things.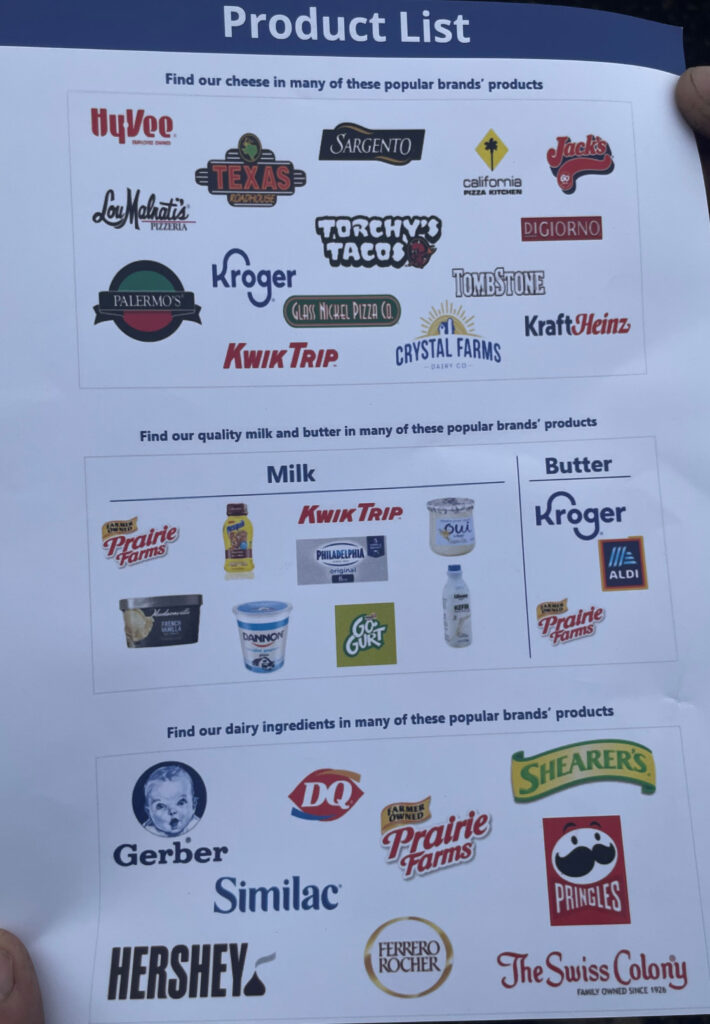 "I wouldn't be able to do it without them," Dale said of his sons. "We've grown a lot since they got out of high school."
Today, Dale, 61, said the farm is "average" for Wisconsin in terms of size and scope when compared with other dairy farms. Elfering Farms now has 160 cows and 1,100 acres of grain.
As you'd imagine, a typical day on the farm is long and starts early.
Dale said he and his sons usually start at 5 a.m. with milking and feeding the cows and taking care of the calves. They're usually done with that around 8:30 or 9 a.m., when they break for what Dale says is a daily brunch.
After that comes field work, such as planting crops and making hay. At around 4:30 p.m., someone has to go back in the barn to do chores. A day's work usually isn't complete until around 7 p.m.
The winter is obviously slower, but Dale said those months are filled with equipment repairs and hauling grain, so there's still plenty to be done.
There's also all the paperwork and office-centric things that need to be done on the business end of things.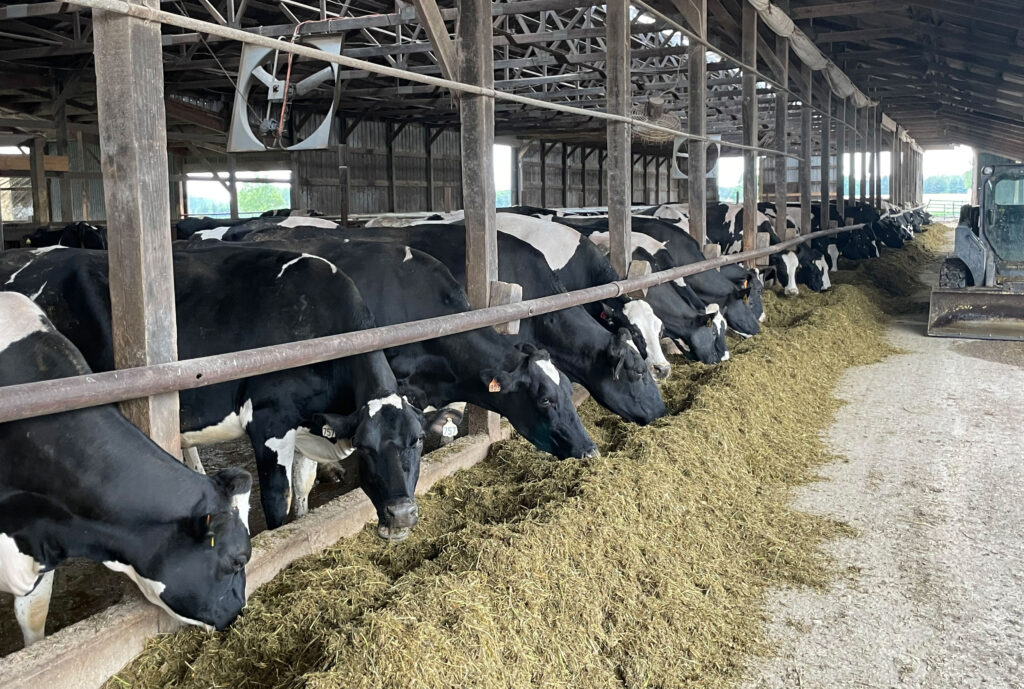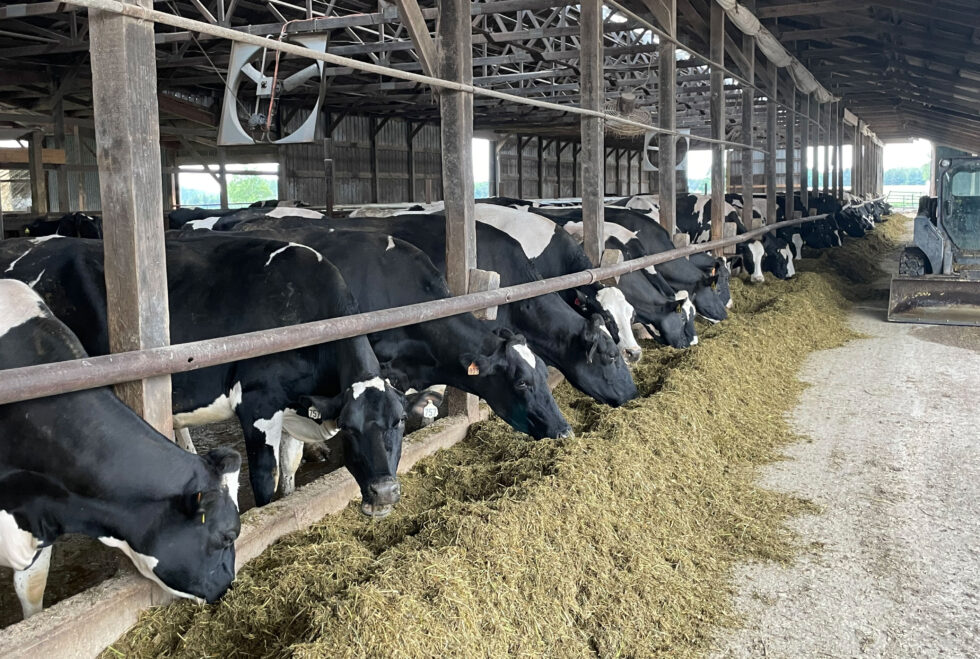 On Tuesday morning, a giant milk truck was being filled up at Elfering Farms. It was scheduled to pick up milk at three other dairy farms that day, all to be delivered to Foremost Farms USA, a dairy processing facility in Reedsburg.
When asked how much milk the truck loading up at Elfering Farms on Tuesday could handle, Elfering said "about 6,000 gallons."
Supplied by Elfering Farms and other dairy farms in the state, Foremost Farms provides dairy for many popular products, including cheese for brands such as Sargento, Kwik Trip, Palermo's, Kroger and DiGiorno. Other brands that use Foremost Farms products include Gerber, Similac, Dairy Queen, Pringles and Hershey.
And like any small business, Elfering Farms has to weather the ups and downs of the economy. With dairy facilities now located away from the farm itself, Elfering Farms must do lots of shipping, not a cheap endeavor with gas prices soaring right now.
"The cost of trucking is what's had an impact on the dairy business lately," Elfering said.
That's all part of the business of a dairy farm. While milking cows will always be the signature activity of dairy farmers, so to speak, there's so much more to the profession.
And county residents can experience at least a little slice of it at the Dairy Breakfast. While being fed in farm style, of course.
"It's a chance for people to get out and see what's going on on the farm and get hands-on experience with the cows and the calves and see what it's like out here," Elfering said.