Hello, everyone. Welcome back to another edition of Capturing Kenosha. Recently, my wife and I traveled to the Chiwaukee Prairie State Natural Area to see which wildflowers were in bloom.
Chiwaukee Prairie is one of Kenosha's hidden gems as far as protected nature conservation areas go in our county. It is a 485-acre preserve that's managed by the Wisconsin Department of Natural Resources. It's situated south of Southport Park and runs all the way down to the state line between Sheridan Road and Lake Michigan.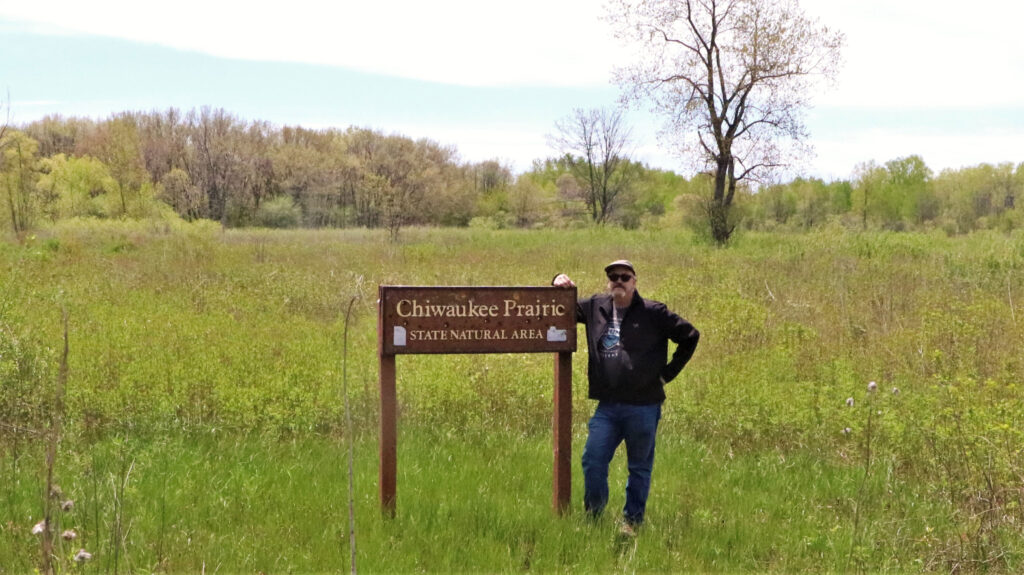 It's a hidden gem because it winds its way through the center of housing areas and if you're not aware of it being there, you could easily pass by without even realizing it was there. If you were to visit the Chiwaukee Prairie, you would find it includes several different ecosystems that include grassy wetlands, wooded areas and even sand dunes at its northern tip. You would also find that there is an abundance of wildlife, birds and plants.
We began our visit by turning left off of Sheridan at Highway 165 on the road just before the Pleasant Prairie water tank. The road turns quickly to gravel and in less than a half mile, there is an access gate to the prairie running south.
You can park on the side of the road there but be sure not to block the gated area. From this point, you can access two different protected areas — one being forest and the other prairie. We did hike the forest trail for about a half mile but turned around to access the prairie, searching for spring wildflowers.
Hiking the prairie areas is a year-round activity that will change every time you visit. This is because the flowers and plants bloom at different times of the year and the landscape is continually changing with the seasons. We did find a few wildflowers in the prairie patch, but not as many as we had anticipated, so we decided to try another access point further south.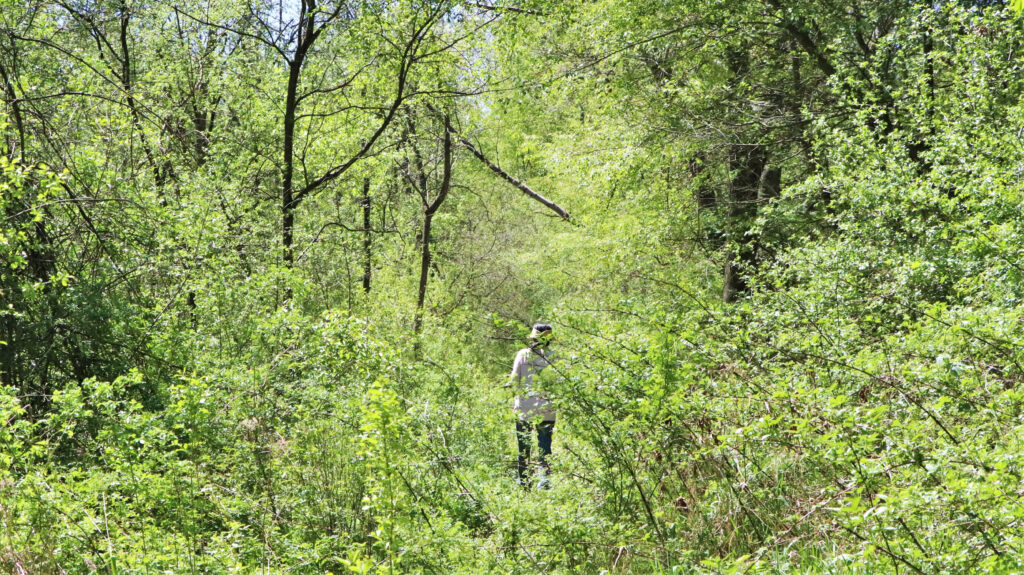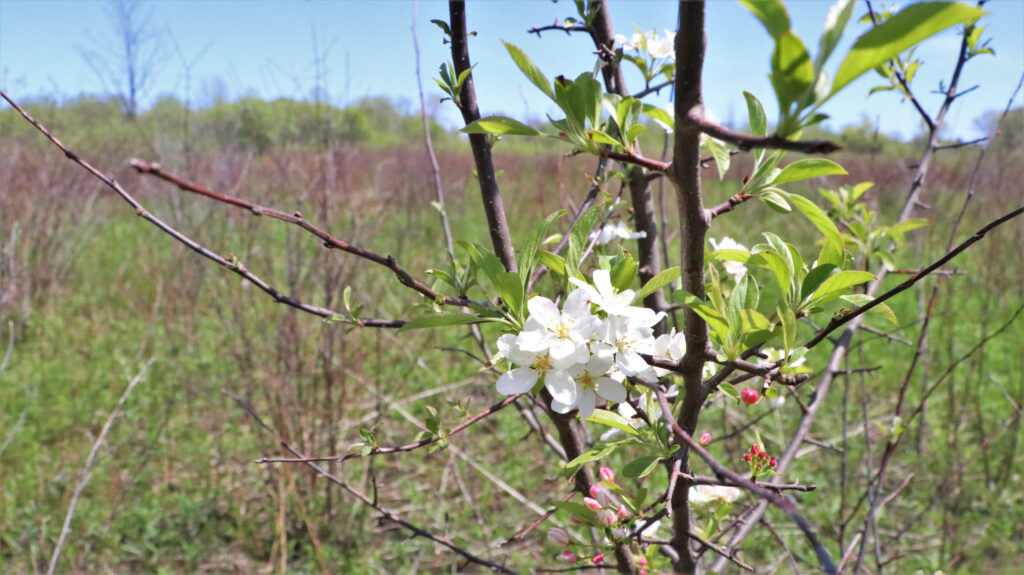 We drove south on Sheridan Road until we got to 116th St. where we turned left off Sheridan. We crossed over the railroad tracks and turned right on the first road. We followed the road until we got to 121st St. where we turned right to get to Second Ave. where the street sign reads Al Krampert Trail.
At this corner, another gate is clearly visible and we parked alongside that road. This was a much bigger swath of prairie and there were quite a few spring wildflowers scattered about. The trail was easy to walk and there were wooden display boards set up with information about the nature conservancy.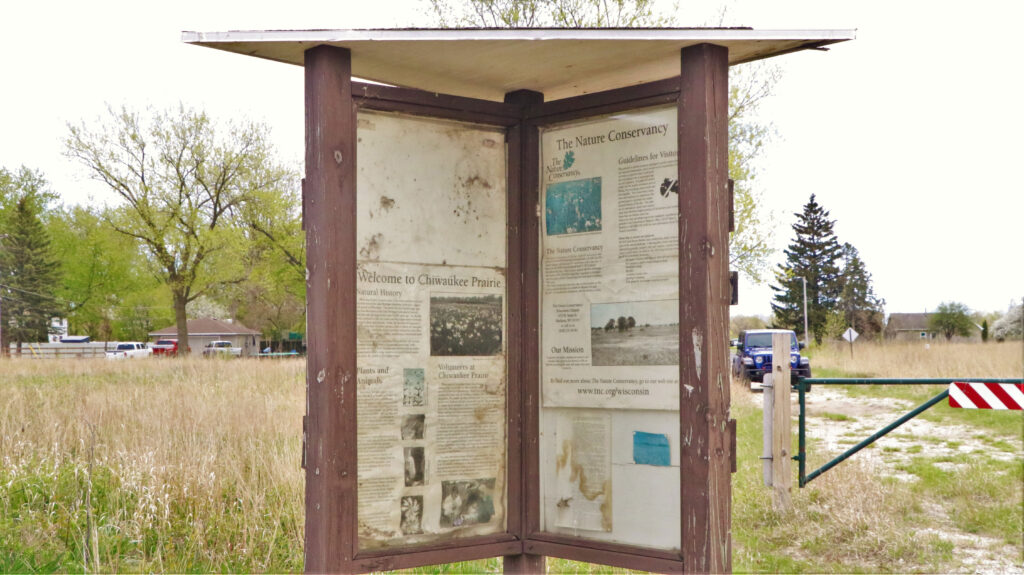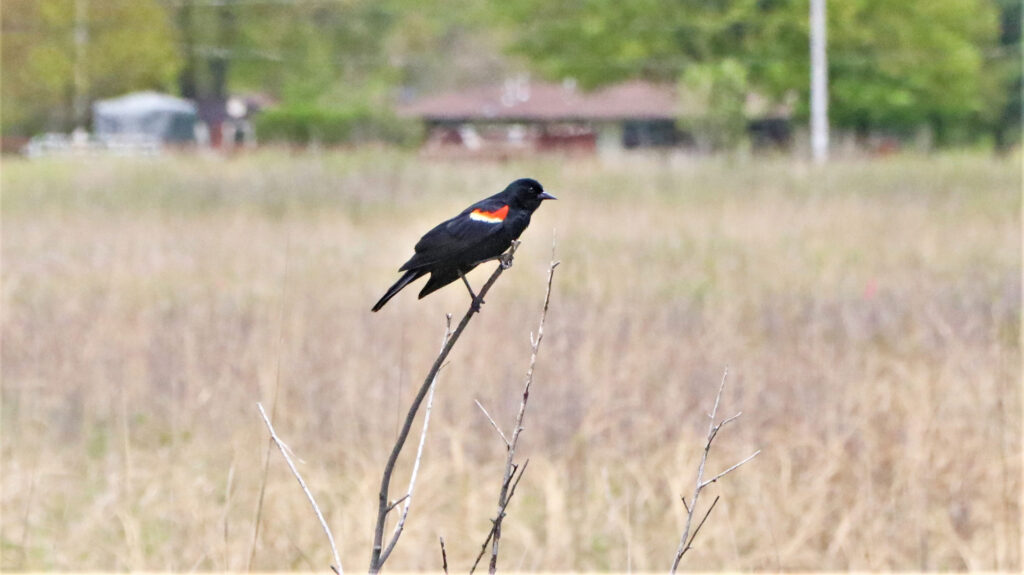 From the signage we learned that the Chiwaukee Prairie is home to more than 400 plant species which include 26 plants that are considered to be rare.
There's a bewildering assortment of wildflowers, including blazing star, black-eyed Susan, goldenrod, tickseed, milkweed, Queen Anne's-lace, lobelias, asters, thistles and sunflowers. In the higher and drier parts of the prairie, there are open woodlands of cottonwood, birch, maples and oak trees.
Protection of the area began in 1965 when local citizens began to preserve the area as a nature conservancy and purchased the remaining land around their properties in order to preserve it for future generations.
They did this with the help of a group called the Nature Conservancy. In the spring of 2015, the Nature Conservancy donated 150 acres to the state of Wisconsin, making the lands available for a variety of public recreation activities. The area is an important stopover for migrating birds moving up and down the length of Lake Michigan and is even one of the few refuges where the Blanding's Turtle can be found. This turtle is a rare species in Wisconsin and is considered an endangered species only a few miles away in Illinois.
Fauna is also well represented in the area with 75 species of grassland and wetland birds and animals present in the area. The birds include gulls, ducks, vireos, swallows, wrens, finches, orioles, woodpeckers, turkeys, hawks, kestrels and even bald eagles. Animals include many mammals such as woodchucks, minks, red foxes, coyotes, and even a rare squirrel called Franklin's ground squirrel.
Anyone who knows me knows that I spend a fair amount of time out in the field photographing nature all around me. I truly believe in this place as being one of our unexploited natural areas within the county. I would highly recommend it to anyone who loves nature and is interested in what this type of opportunity these preserved lands can provide. If that is you, make a plan to visit it and take advantage of this free opportunity to hike or photograph this fantastic resource.
Just remember to be respectful and leave the area better than you found it if you do.