The annual Kenosha Law Enforcement Memorial Service is always an emotional day for numerous departments and members of the community, who gather to remember those who lost their lives in the line of duty.
The tears arrived early for Kenosha County Sheriff David Beth.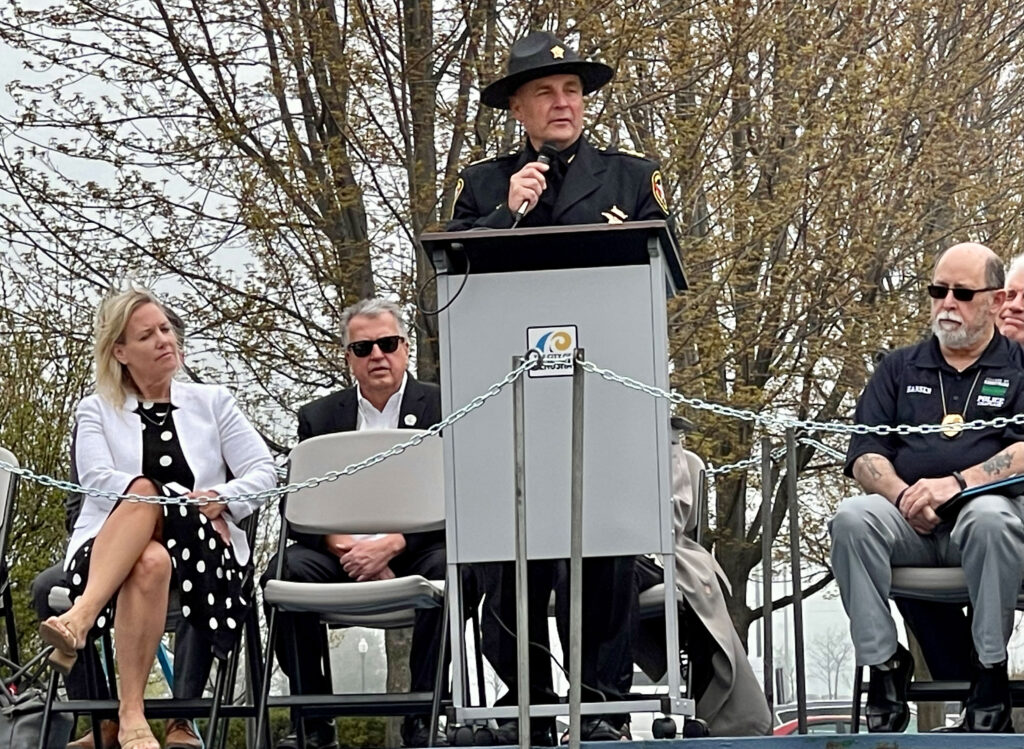 "This was a tough day," said Beth, who is retiring after 40 years with the Kenosha County Sheriff's Department. "It was tough to get up there and share all of my feelings and thoughts, knowing this is my last one.
"I'll still be a part of it in the future, but I'll be watching. I'll be watching others take what we've done and making it better."
Beth worked alongside KSD deputy Blanco Aquino, who was investigating a shots fired call on July 21, 1991 when he was struck by a drunk driver and killed while standing next to his patrol car.
Then there was May 17, 2007, the day Beth drove to the home of KSD deputy Frank Fabiano Jr. to inform Fabiano's wife Amy that he was shot and killed while conducting a traffic stop.
"We lost Blanco before I became Sheriff and it was difficult to lose someone you work shoulder to shoulder with," Beth said. "Losing Frank was extremely difficult, especially having to go to his house."
Aquino and Fabiano Jr were two of eight law enforcement officials remembered, individually, with a ribbon presentation during the one-hour ceremony on Wednesday (May 11).
Others honored were Jacob Keul (1922), James C. Rieschl (1961) of the Kenosha County Sheriff's Department and Antonio Pingitore (1919), Donald Murphy (1953), Gary W. Fraid (1973) and Dreux Beaulier (2004) of the Kenosha Police Department.
The ceremony allowed law enforcement officers, both past and present, elected officials and local residents the opportunity to honor those who made the ultimate sacrifice.
Others took the time to commend the community for their ongoing support and backing through difficult, recent times.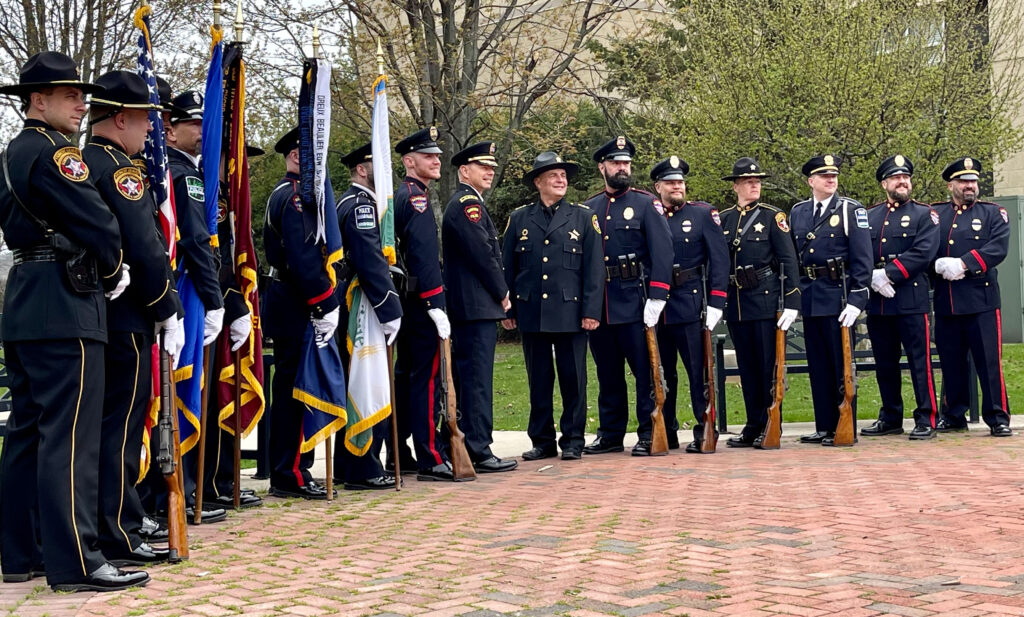 "We want to take this time and opportunity to say thank you," Kenosha Police Department Deputy Chief Thomas Hansche said. "I can't tell you the number of times I'm stopped in public by a member of the public that just wants to say thank you for what we do and being a police officer."
Beth, who is retiring on Jan. 3, 2023, said he was approached during the riots by a grandmother, who gave him a bag of 50 cheeseburgers.
"It was her contribution to the 3,000 people protecting Kenosha," Beth said. "It meant a lot to her. It meant even more to me."
There are approximately 200,000 calls for service — over 500 per day — in Kenosha County each year. There have been 103 line of duty deaths nationwide in 2022, according to the Officer Down Memorial Page.