The Restaurant:
Mad Rooster Cafe, 11710 75th St., is a cute and cozy breakfast restaurant with a chic farm feel and a large menu full of classic breakfast fare with a bit of flair.
The Featured Dish:
Southern Benedict —Two poached eggs and sausage patties topped with chicken chorizo gravy atop homemade biscuits.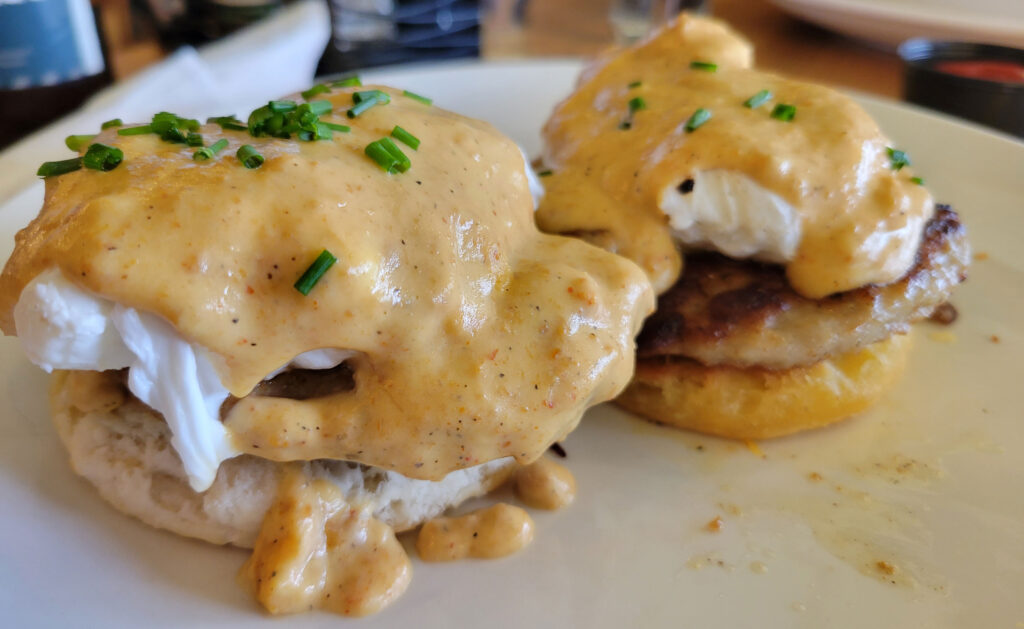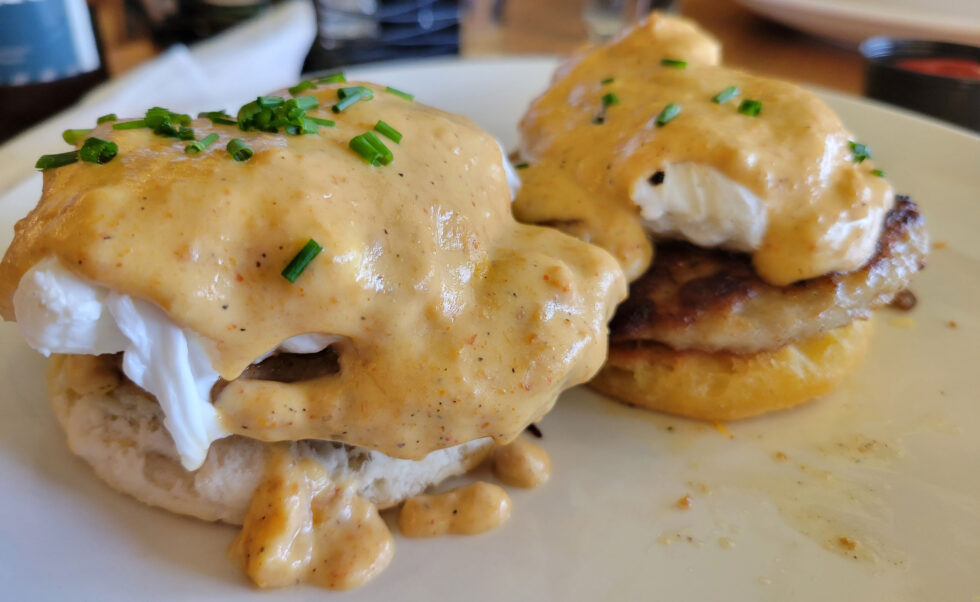 The Flavor and The Story:
Mad Rooster is new to the Kenosha restaurant scene, but they have been perfecting their breakfast menu in Milwaukee since 2013.
The farm-themed eatery occupies the former Perkins on Highway 50 just East of I-94 and while they have only been open for a few months, they have already gained quite a reputation and clientele. 
On a Sunday morning, this place was absolutely packed with a line that never seemed to dwindle. 
Don't let that deter you, though. You can add yourself to the waitlist before you even arrive right from their website and walk past the line like a local VIP.
Once you make it inside, you'll be greeted by friendly staff and a unique atmosphere that's part barn, part HGTV.
The menu reflects that same concept with a gigantic selection that ranges from simple American breakfast classics to creative and exciting brunch options.
I decided to pick a dish that represented a little bit of both.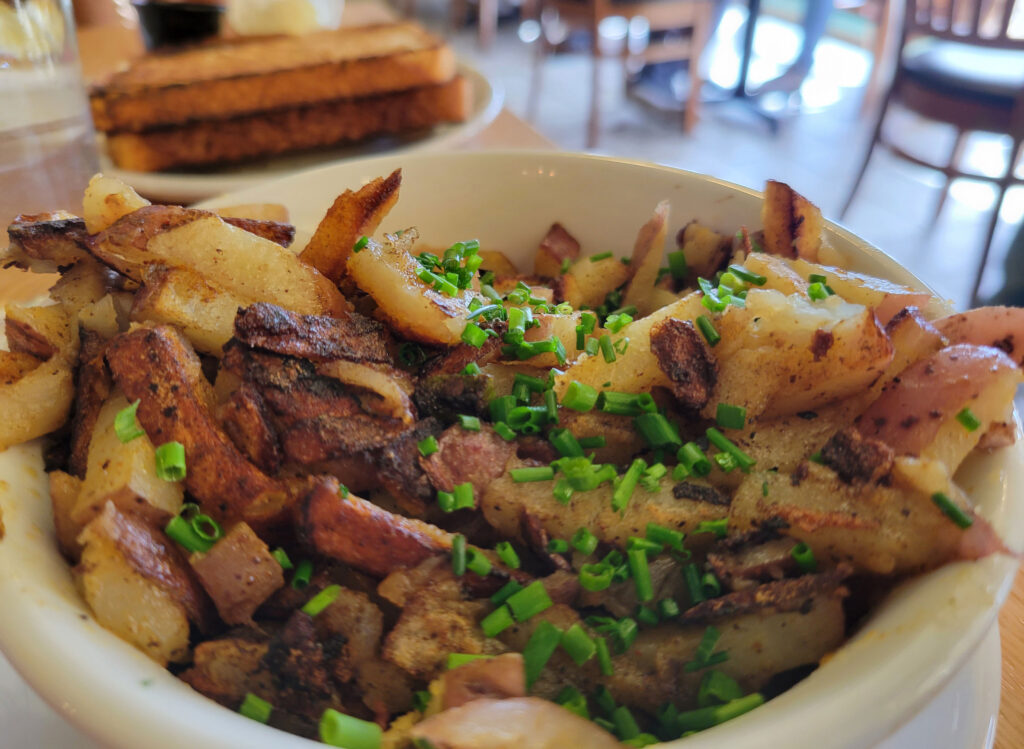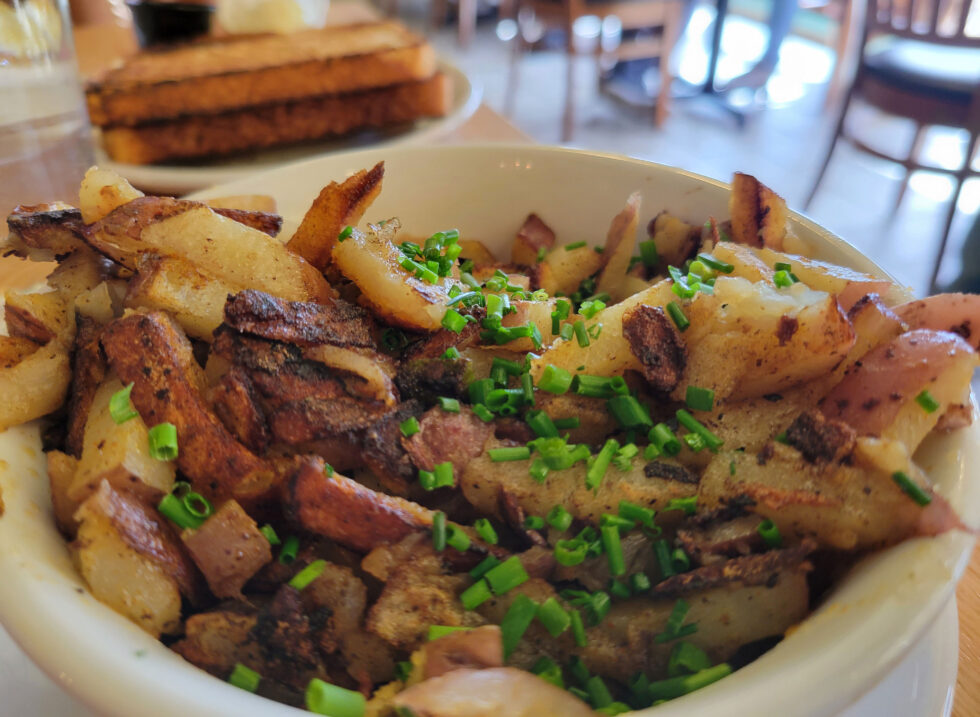 The Southern Benedict is a creative take on Eggs Benedict with a bit of southern style. 
It all starts with a homemade biscuit that is topped with sausage patties, poached eggs, and a flavorful gravy and fresh sliced scallions.
There are a lot of different flavors going on here and somehow they all come together into a wonderful brunch bite.
The sausage patties are grilled on a flat top, which offers a small char and opens up additional flavors of caramelization and adds just a hint of sweet while the perfectly poached eggs provide a wonderful richness.
The chicken chorizo gravy is very flavorful and brings a ton of savory flavor and while the sliced scallions break up a bit of the overall richness of the dish.
This is the kind of breakfast that says "I'm taking the day off today."
I'd be doing a disservice not to mention the side dish of baby red potatoes.
I expected full, boiled red potatoes, but what appeared was something much more magical.
They are hand cut into miniature french fries or extra thick hash browns then fried and seasoned to perfection.
The baby red potatoes are made in-house daily and truly elevate the main courses. 
The Southern Benedict is available every day for $13 and includes your choice of baby red potatoes or fruit. 
Mad Rooster is currently open for dine-in and also accepts carryout and online orders. You can view this dish and the entire menu as well as secure your spot on the waitlist at MadRoosterCafe.com.