On this date (April 5) in 1971, Kenosha native Dick Bosman was spectacular in the most prestigious role for a pitcher in the nation's capital.
Fifty-one years ago today, the right-hander twirled a six-hit shutout in the Washington Senators' 8-0 victory over the Oakland Athletics before an Opening Day crowd of 45,061 at RFK Stadium in DC.
This was the traditional "Presidential Opener" where the Chief Executive inaugurates the Major League Baseball season by throwing out the ceremonial first pitch.
The Senators were usually the only game scheduled on this day as virtually every president from Taft in 1910 to Nixon and beyond celebrated the renewal of the national pastime with a celebrated toss.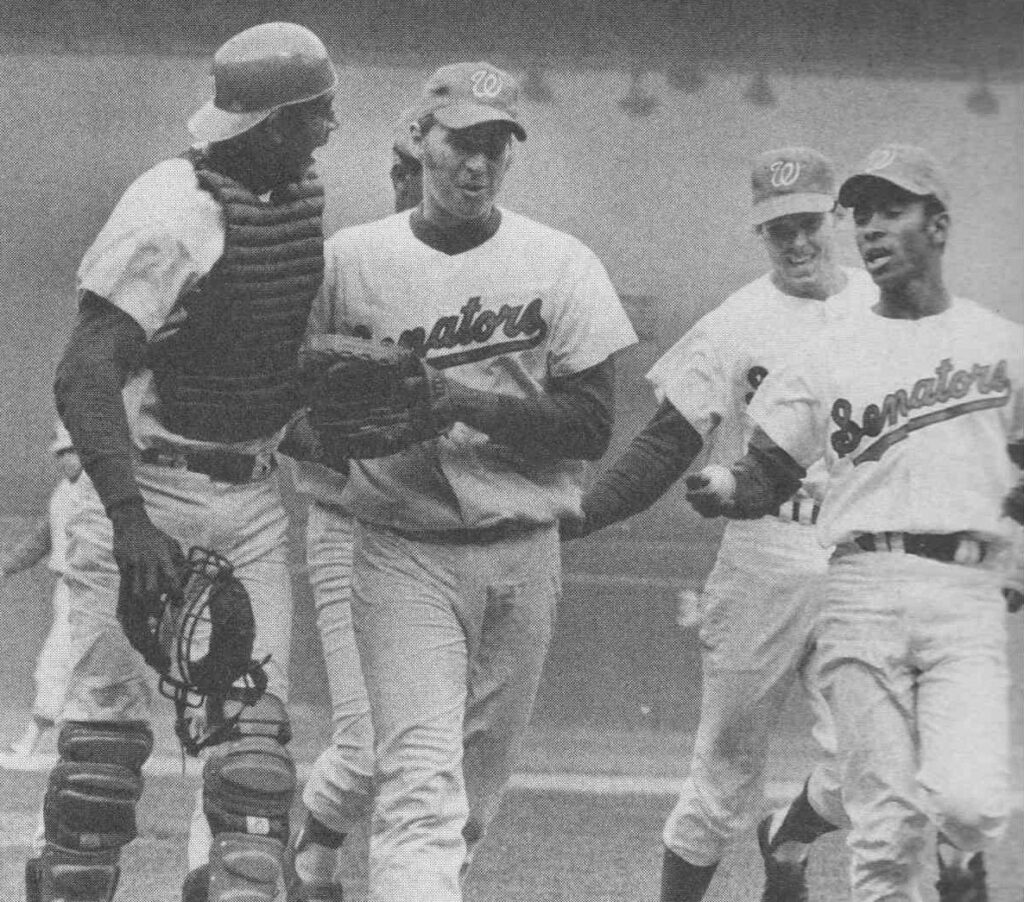 It was a big deal to start this one. In addition to the prestige of it all, many years this game was the highlight of the season for the moribund Washington franchise.
"When you have the President coming to the ballpark to throw out the first ball to start the baseball season in your nation's capital and you're the guy that is going to go out there and throw the first pitch to start the season, that's a pretty big deal," Bosman told me for a story on this game in the Kenosha News. "Because Washington was my first major league club, it was an honor, and if you're a starting pitcher, you aspire to do that."
The son of George and Nella Bosman earned this honor.
Entering his sixth season, Bosman was coming off a 16-win campaign. A year prior, Bosman posted the American League's lowest ERA at 2.19.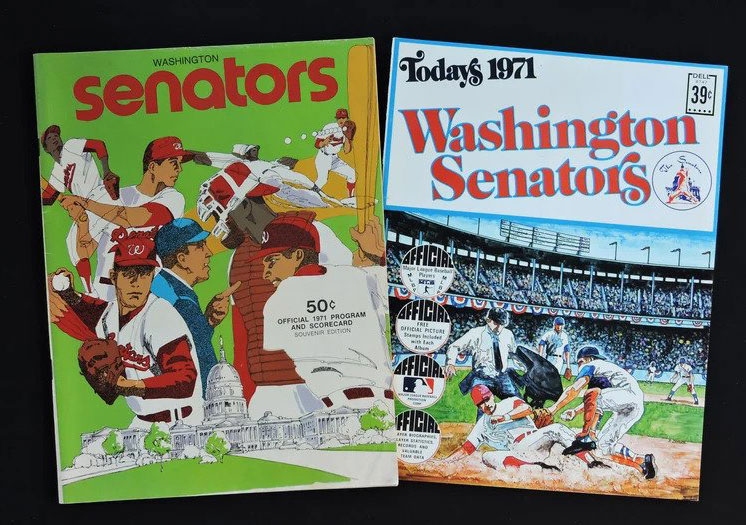 The game kept the handle of the "Presidential Opener" even though Nixon missed the contest because of "his working trip to California," according to press reports of the day.
Daniel L. Pitzer, an Army master sergeant who was a POW in Vietnam, "pinch-threw" for Nixon.
"No President has been better represented than I am today," Nixon said through Secretary of Defense Melvin R. Laird.
Bosman was oblivious to Nixon's absence as he prepped for the second of his four Opening Day assignments.
"I don't think I knew," he said. "You're pretty much into it. When you're the starter in the Presidential Opener, which you always aspire to do … it's an honor. It indicates that the club has the utmost confidence in you. You get pretty locked in in those games."
Locked in may have been an understatement.
In his six-hit complete game, the Bradford graduate walked three and struck out two as the Senators halted an eight-game Opening Day losing streak.
Both of Bosman's strikeouts were of future Hall-of-Famer Reggie Jackson. "Mr. October" was one of only two runners to reach third base in the 2 hour, 45 minute affair.


"(My stuff) was good," said Bosman, who outdueled future Cy Young winner and MVP Vida Blue. "Early in the year like that when you're not razor sharp like you hope you're going to be in a month or two into the season, you try and make sure you don't get yourself in trouble and pitch to contact.
"That pretty much happened as that game went along and we got the lead. I wanted to make sure I didn't shoot myself in the foot by walking guys, giving up stupid hits because I didn't make good pitches in situations where I could get outs."
Nixon did get a chance to see Bosman pitch a complete game.
On July 20, Nixon attended his first Senators' game in exactly a year and watched Bosman go the distance, strike out 10 and drive in three runs in a 5-1 win over the Brewers. The Washington Post reported that "Mr. Nixon led the cheers for the hitting pitcher" when Bosman drove in two with a double in the sixth inning.
Notes
*The 1971 Opener was the Senators' last in DC. The franchise relocated to Arlington, Texas, and became the Rangers the next season.
*Bosman's manager was the great Ted Williams from 1969 to 1972.
*Bosman went 12-16 with a 3.73 ERA in 35 starts for the 1971 Senators, who finished 63-96 and in fifth place in the American League East.
*Bosman retired the A's Sal Bando three times and walked him once. Bando, the future Brewer and future Brewer GM, was the only batter to reach in Bosman's no-hitter for Cleveland on July 19, 1974. More on that game HERE.
*Bosman went 82-85 with a 3.67 ERA in 306 games (229 starts) for Washington, Texas, Cleveland and Oakland from 1966 to 1975. He recently retired after coaching stints in the Baltimore, White Sox, Texas and Tampa Bay organizations. In 2018, he collaborated with Washington D.C.-based writer Ted Leavengood in his biography "Dick Bosman On Pitching."
*Sources for this piece were my Kenosha News article of April 4, 2016, an interview I did with Bosman for that piece, a Washington Post article of July 18, 2014, a New York Times article of April 6, 1971 and Bosman's baseballreference.com page.
For more information or to comment on this feature, contact the author at dmarran359@aol.com