Steve "Sparky" Fifer loves sports. And he loves to talk.
So, as a teenager growing up in Kenosha, Fifer knew exactly what he wanted to do with his life.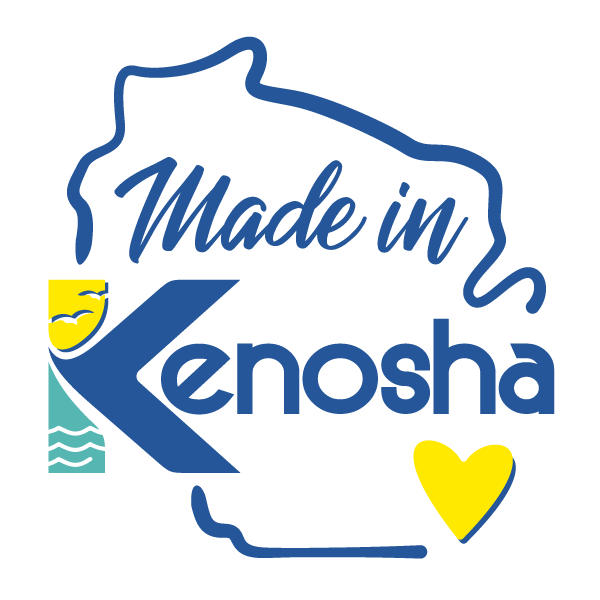 "When I was in eighth grade, I determined that I wanted to do sports-talk radio," Fifer said. "I was a very small kid. I knew I was not going to play any type of sports. I wasn't big enough."
Thus, he became intensely focused on doing everything he could to prepare himself for a career in sports-talk radio.
"When I got home from school I would read the sports section of the newspaper out loud to my grandma to practice speaking," he said. "Then I started lectoring at church, doing readings and practicing public speaking."
He subscribed to a galaxy of sports publications including The Sporting News and Baseball Digest.
"I just lived and ate and breathed sports from that point forward, with the singular goal of getting to where I'm at right now," he said.
And where is he right now?
Fifer co-hosts a hugely popular sports-talk show on Milwaukee's 1250-AM The Fan along with two former Green Bay Packers — LeRoy Butler and Gary Ellerson.
A four-time All-Pro safety who invented the Lambeau Leap, Butler was recently voted into the Pro Football Hall of Fame. He played for the Packers from 1990 to 2001, and helped the team win Super Bowl XXXI over the New England Patriots.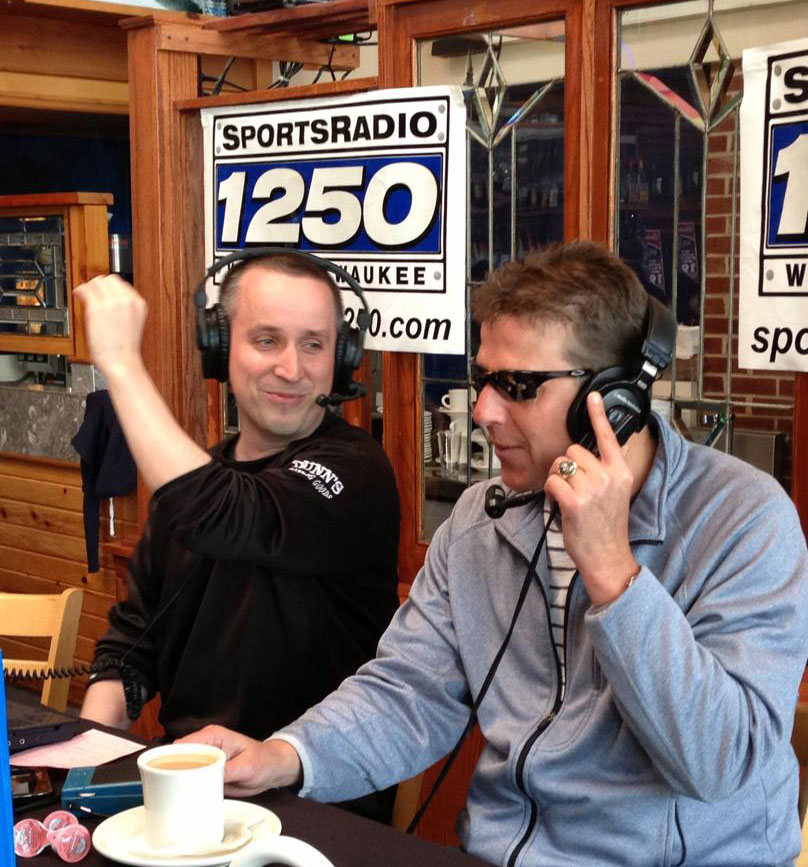 Ellerson, a running back, played for two seasons with the Packers and one with the Detroit Lions in the mid-1980s. He was also a standout with the University of Wisconsin Badgers.
"The Wendy's Big Show," as the trio's program is called, is syndicated to stations throughout Wisconsin and airs from 10 a.m. to 2 p.m. weekdays. The show is available online through the Audacy radio app. The Fan's call letters are WSSP and its studio is in Hales Corners.
The station features a listener call-in format that perfectly suits Fifer's lively and extroverted personality.
"We have a lot of fun," said Fifer, whose nickname is "Sparky," as most people on the show call him.
What's it like working with two former Packers, one of whom is now officially a Hall of Famer?
"We've all been on the air together for so long we're friends," said Fifer, a 1994 Tremper High School graduate.
He got his start in radio that year as an intern for Tim Allen at Kenosha's WIIL-FM 95.1. Allen, too, now works at The Fan, hosting a long-running and popular Milwaukee Brewers postgame show and doing fill-in work at the station during the off-season.
"LeRoy won't change," now that he's in the Hall of Fame, Fifer said.
He'll stay the humble, community-minded person he has always been.
"He's an amazing man, and so is Gary," Fifer said.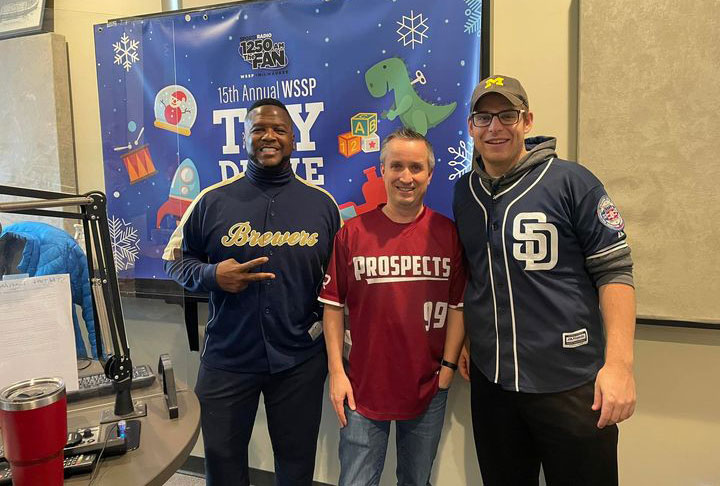 Fifer is a sort of point-man on the Wendy's Big Show, fielding calls from listeners and mixing it up with Butler and Ellerson on all things Packers, Bucks and Brewers, with some focus on college and high-school sports as well.
After working as a producer and on-air talent at radio stations in Kenosha, Lake Geneva and Milwaukee — including six years at WISN — Fifer helped establish The Fan in 2005.
The Wendy's Big Show formed in 2007, with Fifer and Ellerson — and a year later, Butler — being a constant amid several personnel changes.
"So, we three have been together for over a decade," Fifer said.
The co-hosts don't pull punches, often engaging in fiery discussions with listeners and among themselves.
"LeRoy, Gary and I will have our arguments and move on — like friends in any setting," Fifer said.
The call-in format allows listeners to express their opinions and vent their frustrations.
"It becomes kind of like a big family," Fifer said. "We have some regular callers we get to know very well, and they get to know us. That's the cool aspect of doing talk radio — you get to have that relationship. You don't necessarily get that doing TV or music-formatted radio."
If "charismatic" can be a trait that radiates from the voice alone, Fifer is, unquestionably, charismatic. At times, his voice rises to a virtual scream and plunges to moderate registers in the space of a single pronouncement. It's a rapid-fire, sonic rainbow articulating opinions backed by Fifer's encyclopedic knowledge of the teams, players, stats and strategies.
Sometimes, though not often, he hangs up on listeners when the conversation starts going over the top. He has even terminated calls from his father, Steve Fifer III, a Kenosha resident who owns an insurance business here.
"Yes, I have hung up on my dad," Fifer said. "My dad says, 'You're hanging up on ME?' He doesn't call in much anymore."
Yet, Fifer is the first to put it all in perspective.
"It's just sports," he said.
Indeed, entertainment is the most important aspect of the show.
"We're there to entertain you," Fifer said. "We're there to provide you with some knowledge you might not have. You're getting first-hand information from two former NFL players, in Gary Ellerson and LeRoy Butler, that no other show in the state has. They can tell you what happens in locker rooms, how to deal with coaches, all about playing the college game.
"There's all that insight that you're going to get on our show that you're not going to be able to find in other places."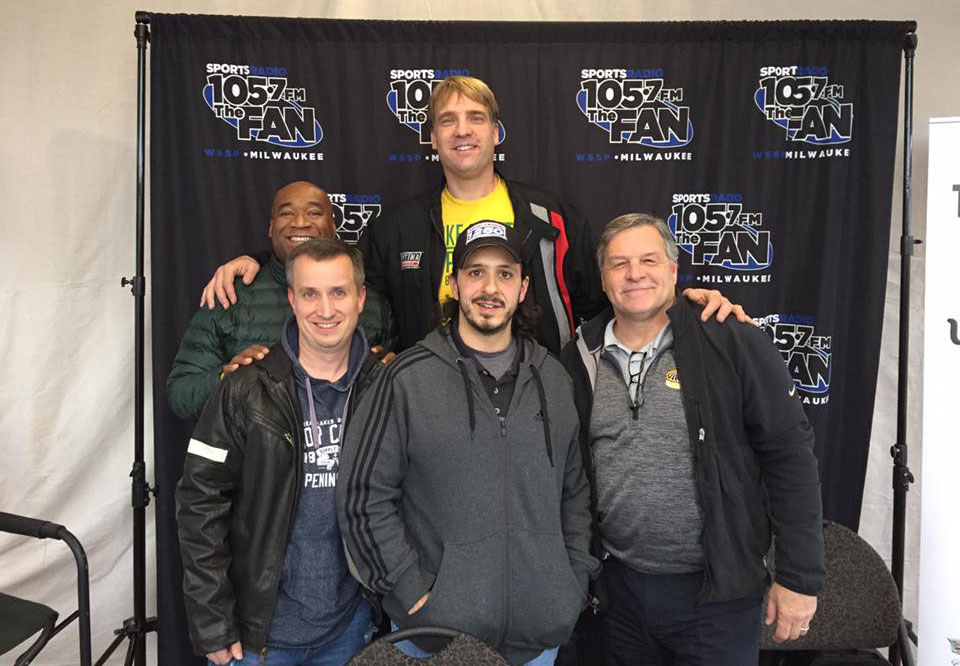 Butler and Ellerson — also well-versed in sports including basketball and baseball — view Fifer as the voice of the fan.
"That's kind of the element I bring to the show," Fifer said.
He got the nickname "Sparky" from Milwaukee sportscaster Steve "The Homer" True, for whom Fifer worked as a producer at WISN.
"He nicknamed all his producers 'Sparky,'" Fifer said. "I think I was 'Sparky 5' or something … When I got on the air (on WISN), the 'Sparky' nickname was kind of attached to me."
Does Fifer like the nickname?
"I hate that nickname," he said. "But it became my brand when I ended up being on the air. It would be crazy to let it go now."
Fifer, who lives in Oak Creek, is grateful to Allen and other area media professionals such as True for helping advance his career.
"They're the reasons why I'm at where I'm at right now," he said. "It's having a job where it's not a job because you love what you do."