The Restaurant:
Gyro Grill, 6316 52nd St. # C, is a fast, casual eatery serving flavorful Mediterranean cuisine.
The Featured Dish:
Falafel Platter — Falafel made with original Jerusalem spices and served over rice with Jerusalem salad and hummus.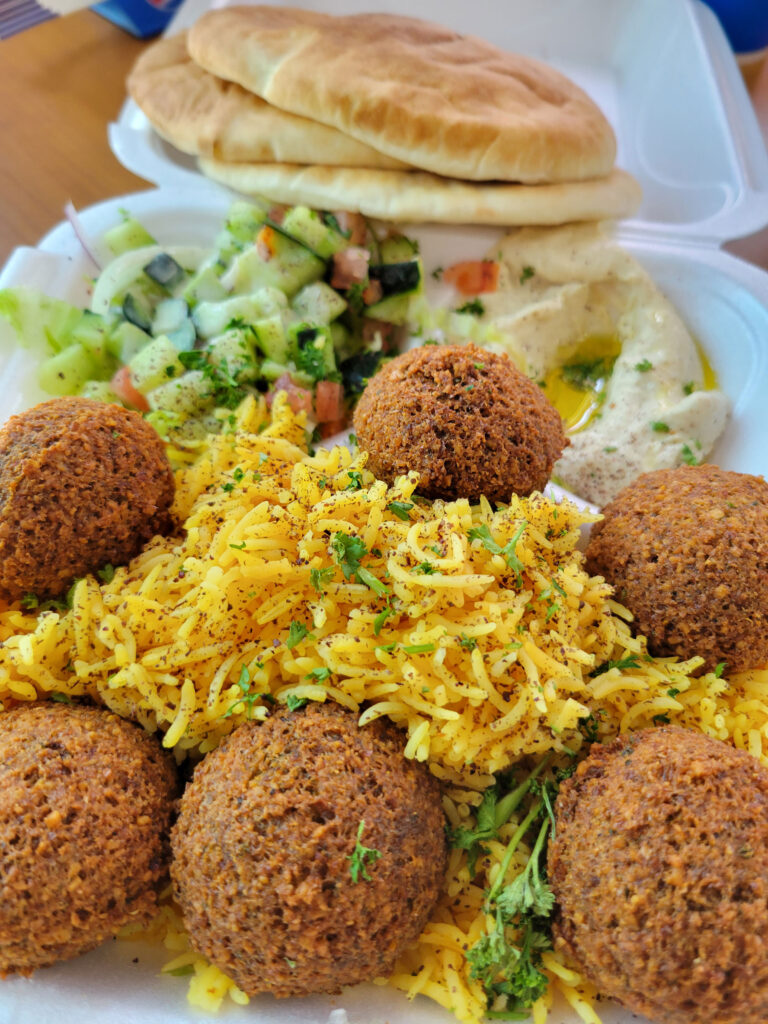 The Flavor and The Story:
Gyro Grill is a small, casual restaurant just off Green Bay Road with counter-style service and a robust take-out business and a few booths available for dining in.
Since it's right in the name, it's clear that Gyro Grill is best known for its gyro sandwiches and platters, however, there is so much more to the menu with something for everyone.
The menu spans from hot dogs to baklava, but don't make the mistake of getting something you can have almost anywhere.
Gyro Grill is a rare opportunity in Kenosha to indulge in fresh, flavorful Mediterranean flavors, including quite a few vegetarian and vegan options.
On our visit, I admittedly got a little too excited and ordered way too much food.
This became abundantly clear the moment my entree arrived at the table and we had to quickly play appetizer tetris to make room at our table.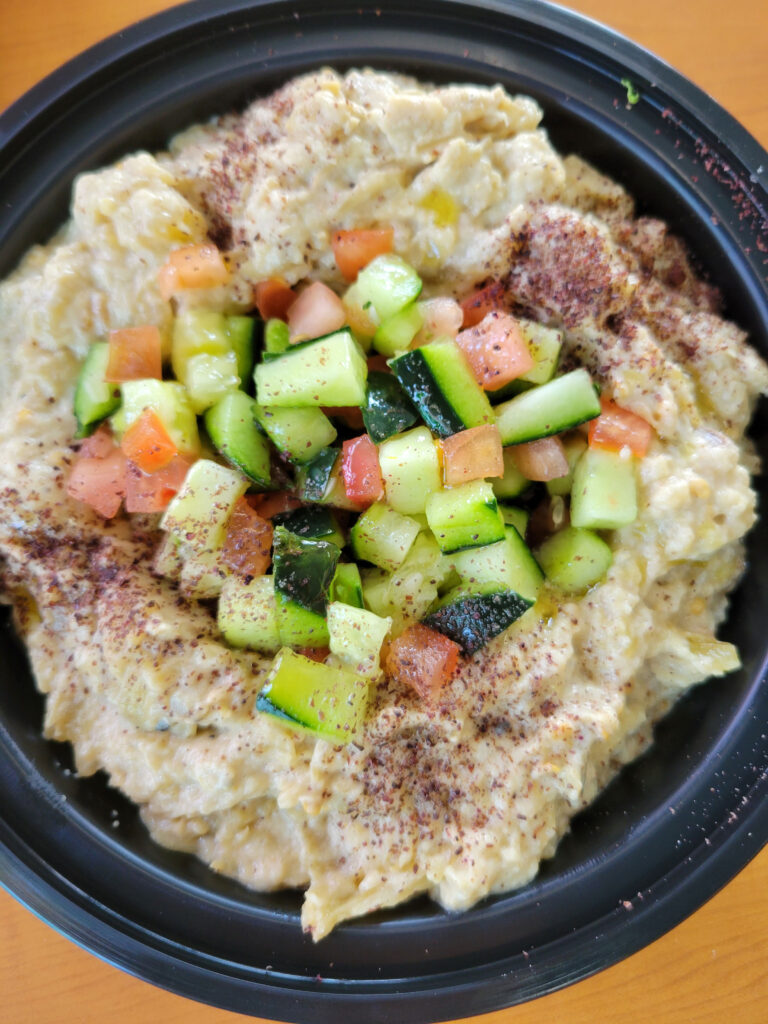 The Falafel Platter is more than a meal even after eating more than you should because it's delicious.
The platter came with six large falafel balls which, if you're not familiar, are ball-shaped fritters of ground seasoned chickpeas with garlic, onion, and an array of spices.
Basically delicious bits of fried heaven.
Not only is six falafel balls a lot, but they were served on at least a pound of delicious yellow rice that was perfectly cooked and complemented the falafel incredibly well.
The platter also comes with a side of Jerusalem salad which was a refreshing blend of cucumber, tomato, olive oil, and tahini as well as a generous portion of the creamy and flavorful house hummus.
The Falafel Platter is available every day for $10.99.
Gyro Grill is currently open for dine-in and also accepts carryout and delivery orders. You can view this dish and the entire menu as well as order online at KenoshaGyroGrill.com.