"True happiness comes from the joy of deeds well done, the zest of creating things new" — Antoine de Saint-Exupéry
Brass Community School fourth graders who recently took to the slopes for the first time and completed a month-long downhill skiing course certainly know the satisfaction of a job well done.
Two weeks after the students' final lesson and run down Wilmot Mountain, the community has rallied around their accomplishments, resilience and sense of adventure.
The 30 Brass students who participated in the outdoor adventure sponsored by SOS Outreach and Wilmot Mountain were honored Monday at a special dinner in their honor at Franks Diner. Hosts were owners Julie Ritmiller and Kevin Ervin who served up another first-time treat of classic Franks fare along with specialty desserts from Grease & Honey (Sazzy B/Buzz Cafe/The Garage) and Tenuta's. Adults from all facets of their outdoor adventure turned out to celebrate as well.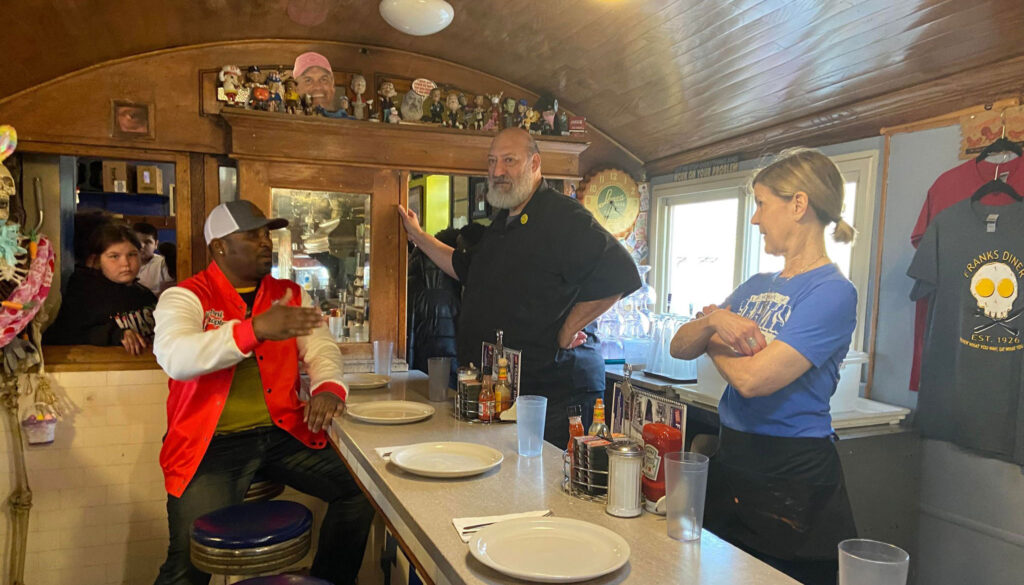 "Today was a beautiful example of the Kenosha community's love and generosity," said Brass fourth grade teacher Terri McGuire, who unexpectedly started the endeavor by checking out an email she received over winter break. (See Kenosha.com's feature story for more on how this unique opportunity came to Brass HERE).
Cheering on the Brass students' accomplishments at the dinner were their coaches, teachers, principal, chaperones, SOS Outreach representative and a special guest former Green Bay Packers running back Michael Blair.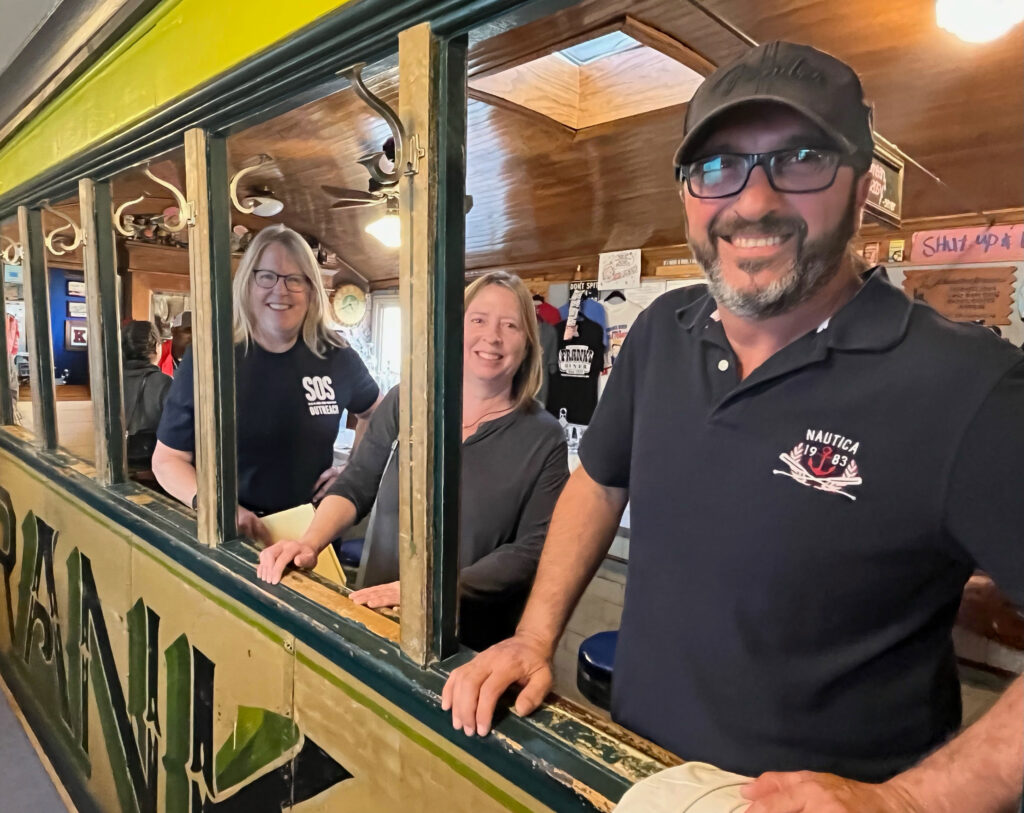 Blair knows a thing or two about trying something completely new and not giving up. In addition to a pro football career that took him to multiple cities, leagues and even continents, Blair was a member of the heralded Jamaican bobsledding team.
"Trying something new is about discovery," Blair said. "That's what humans are about — always discovering. As long as you have the opportunity for discovery, you'll learn and grow."
Students beamed with pride as they held up their graduation certificates and posed for photos with Blair.
The students' biggest cheers went to their Wilmot ski instructors who were able to come out to the dinner. The admiration was mutual, as the coaches were effusive in their praise for their newest skiers.
"They were always so good, there were never any problems, it was perfect," beamed instructor Tim Herzberg. "They all paid attention, they all pushed beyond what they thought they could do. They loved it. And so did we."
Added instructor Deb Carlson: "They did great! It was interesting because they start off and get their equipment, they put on their boots and it's all so unfamiliar and so hard to walk even in their boots. They go from not being able to stand in their skis to skiing right down the hill."
SOS Outreach representative Andrea Brown was on hand, and got to see first hand the confidence and memories that grew from the organization's generosity.
It was a great fit for us," said Brown, who serves as a Chicago/SE Wisconsin coordinator for SOS. "(The organization) reaches out to populations that maybe might not have the opportunity to ski or snowboard."
Besides their Franks Diner feast, words of encouragement from mentors and a motivational message from Blair, the students viewed a video of their adventure. It was a touching tribute to how much they learned and the memories they made along the way.
In keeping with the spirit of the evening, Franks personnel even figured out a way to "McGyver" a makeshift screen so that the students could enjoy the video in the presence of their special guests.
Rittmiller, certainly no stranger to a bustling crowd in the diner, couldn't help but smile as she surveyed the bubbly young crowd. Her involvement began when she learned about Brass' students' skiing opportunity and followed up by attending an information session organized by McGuire.
"When I learned they were graduating from their five-week program, I thought we could do something for them here, we'd be happy to," Ritmueller said, as she and husband prepared to serve the entire Brass crew.
As they embarked on another adventure by being served and celebrated in an iconic Kenosha gem, students reflected on what the past couple of months have meant to them.
Cameron B.: "I feel good about myself because I was brave. When I first got there I was very, very scared and then when I learned the ropes I got into it. I thank them for this because this is nice of them, opening the restaurant for us."
Mayliah G.:" It feels good to graduate from skiing and I really like being here at Franks Diner."
Antwan T.: "I feel happy that I got to learn to ski, I feel happy to be here. It makes my day."
Seeing these students grow — and glow — was as rewarding for the teachers as for the skiers themselves, agreed Brass fourth grade co-teachers Maddie Liberacki and Katy Crosswhite.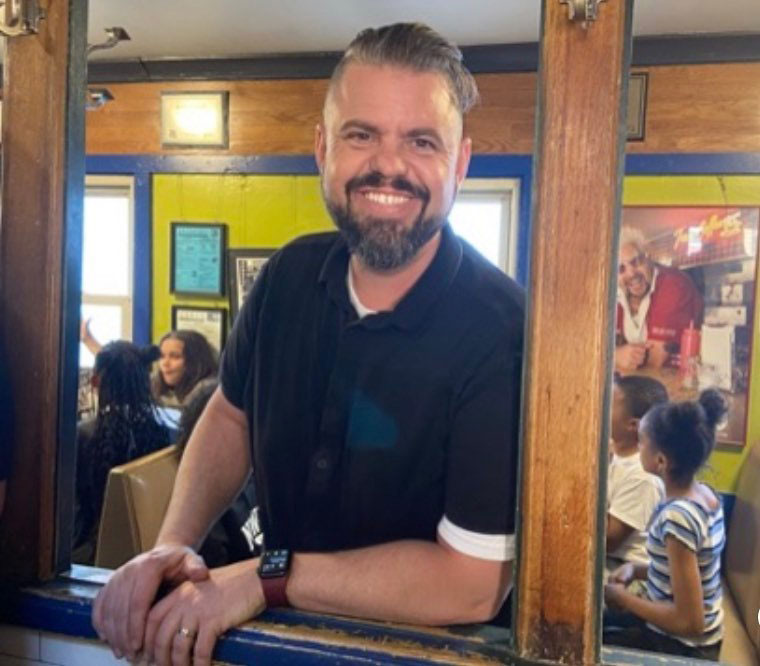 "I really like seeing them excited for something every week and working hard," said Liberacki. "It's great to have this dinner for them, seeing them feel so special about this unique opportunity. I personally have never learned to ski, so knowing that they have this skill at 9 or 10 years old is really great."
Crosswhite added: "It's really cool to see them be proud of themselves and to have these coaches and volunteers helping them persevere."
While the event was a graduation, it wasn't the end. McGuire shared that the opportunities will be extended to include more students at Brass and perhaps more elementary schools.
"The SOS Outreach will be growing this year and roots have officially been planted here," McGuire said.