The Restaurant:
Gordon's Sports Bar, 5703 Sixth Ave., is a downtown Kenosha location for sports, live entertainment and great flavors.
The Featured Dish:
Catfish Filet Sandwich — Hand-breaded catfish sandwich with cheese, lettuce and tomato on a Southern-style bun.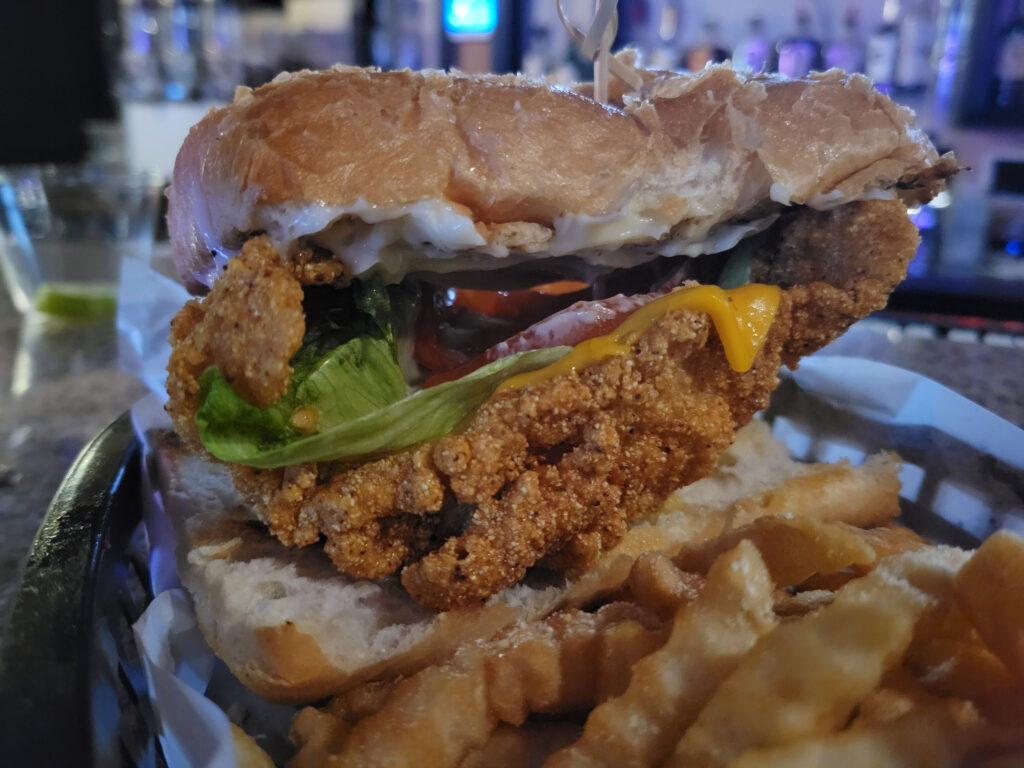 The Flavor and The Story:
Gordon's Sports Bar is a comfortable sports bar that serves up casual food and bar snacks with unique and flavorful preparations.
The restaurant features 12 large screen TV's and during big games they even break out the full wall-sized projector screen. 
The exposed brick and wonderful staff make this the perfect place to catch a game or just go out with friends any day of the week. 
Beyond the bar and entertainment, there is one of the largest wing-focused menus in the city as well as unique items that are difficult to find anywhere else nearby. 
My personal favorite item is the catfish. There is simply no better catfish available in Kenosha and it's available as nuggets or a huge, flavorful filet served as a sandwich. 
It all starts with the fish. This flaky filet is incredibly flavorful and hand battered with a proprietary mix of seasonings that adds a wonderful layer of crunch.
To finish off the sandwich, it's placed on a Southern-style bun with a crisp outer layer and fluffy center.
Add in the freshness of lettuce and tomato and a bit of mayo and you're going to find the bottom of the basket this sandwich came in before you know it.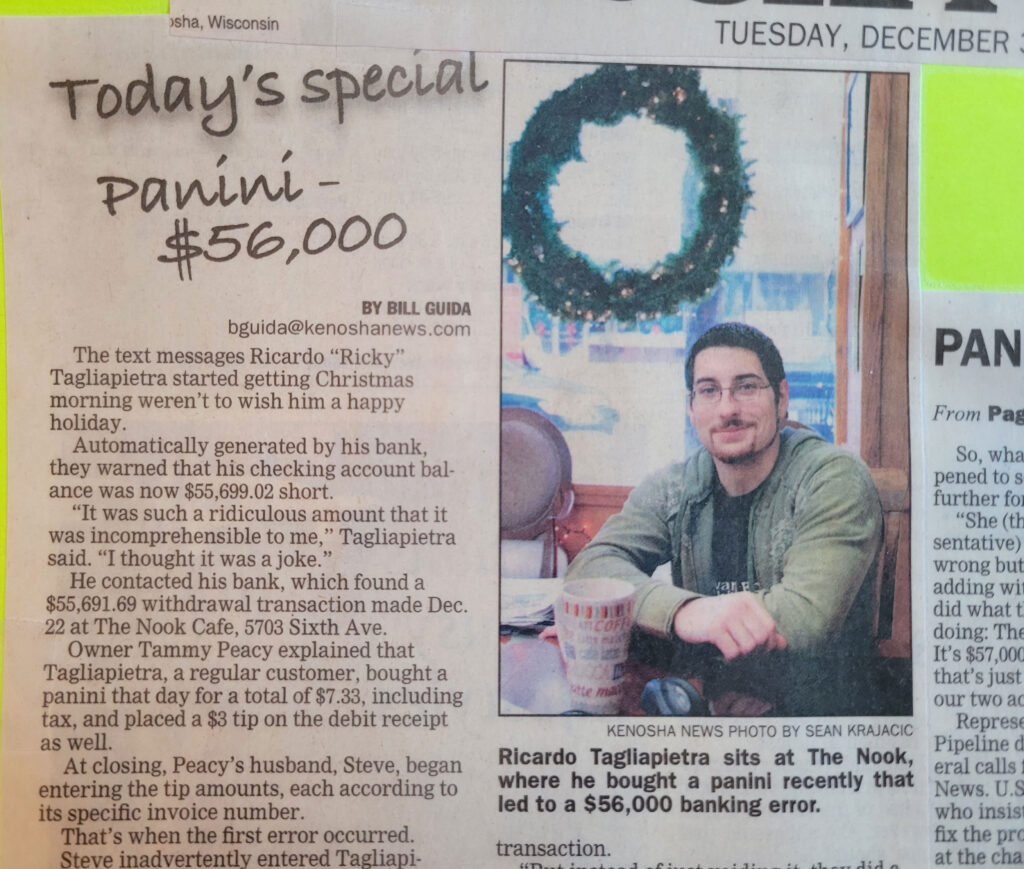 As an amusing aside, back in 2008 I made the local news by accidentally paying $56,000 for a sandwich at a different business at this very address, and I have to say … this one is even better.
The Catfish Filet Sandwich is available  every day for $12 and includes fries.
Gordon's Sports Bar is currently open for dine-in and also accepts carryout orders. You can learn more about the location and see photos online at GordonsSportsBar.com.