If there were a Mount Rushmore of Kenosha gymnastics, Trish Weyker would most certainly be immortalized there.
An accomplished coach for parts of five decades, Weyker recently announced that the just-completed high school gymnastics season would be her last.
For her feats, service and dedication to the sport, Weyker has been named the Kenosha.com Kenoshan of the Week.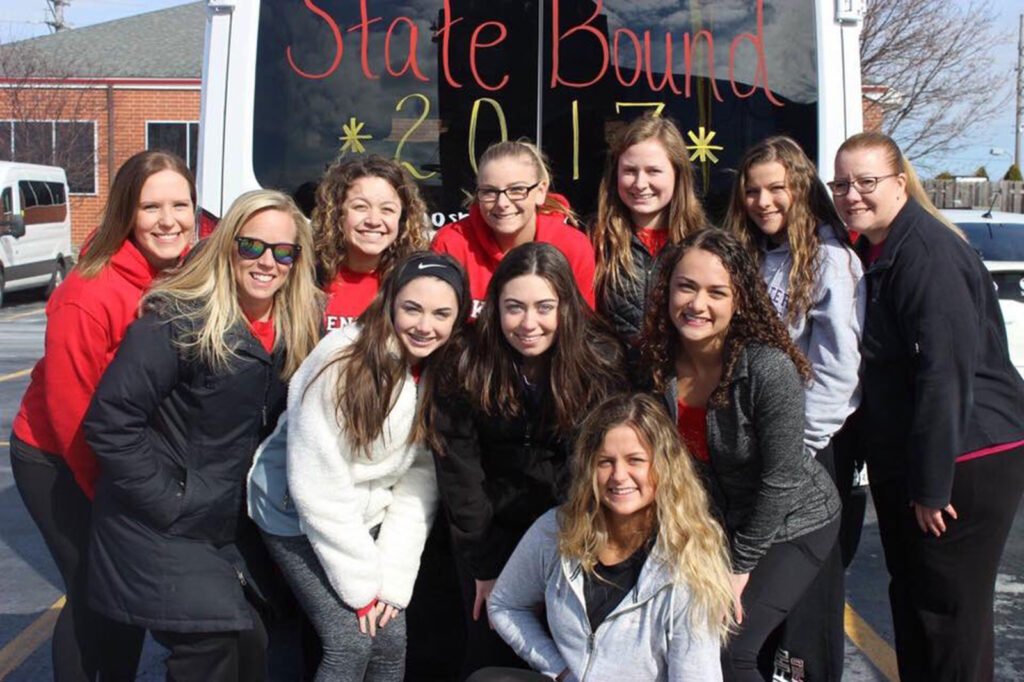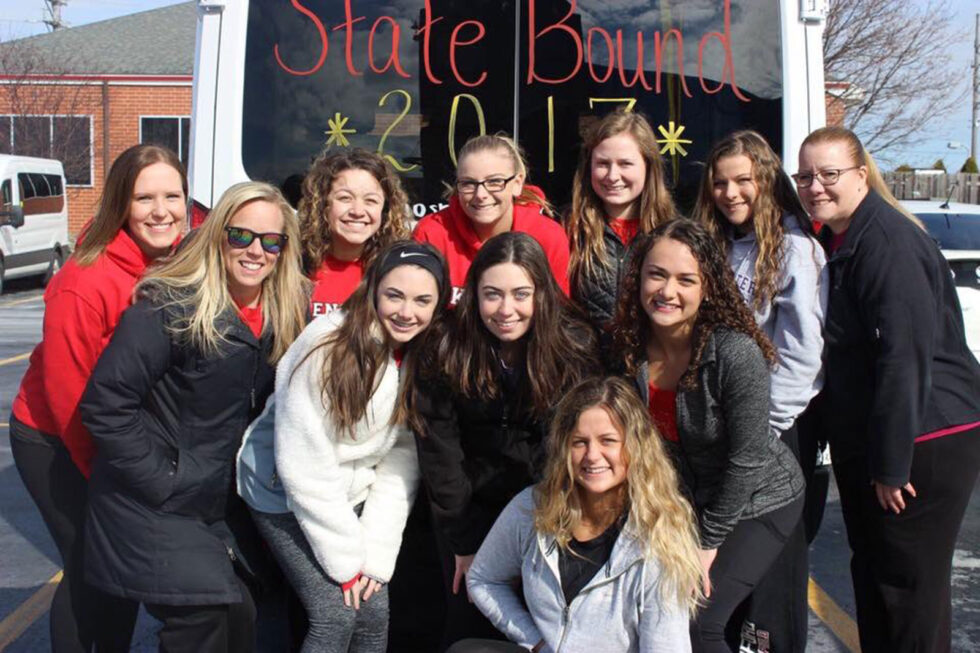 "I am … passing the torch on to others so they can have this experience," Weyker said. "It's been a ride and I have enjoyed it so much over the years. I know I have given a lot over the years, but not as much as the girls/athletes have given me.
"Gymnastics has been a huge part of my life. I was a gymnast and my two girls were gymnasts. I truly enjoyed giving back to a sport that did so much for me. I enjoy watching these girls work hard and gain skills and confidence in a sport that can be so mentally challenging. I have watched these athletes become coaching themselves and that is very rewarding."
Weyker was more than a coach, though.
A mother of two and veteran counselor in the Kenosha Unified School District, Weyker utilized those two facets of her life into her coaching.
"I met Trish Weyker 20 years ago, and she was so much more than just a coach to my daughter," said Sandy Brinkman, whose daughter, Samantha, competed for Weyker. "She took all the gymnasts under her wings and was their second mom, mentor and friend in addition to being their coach."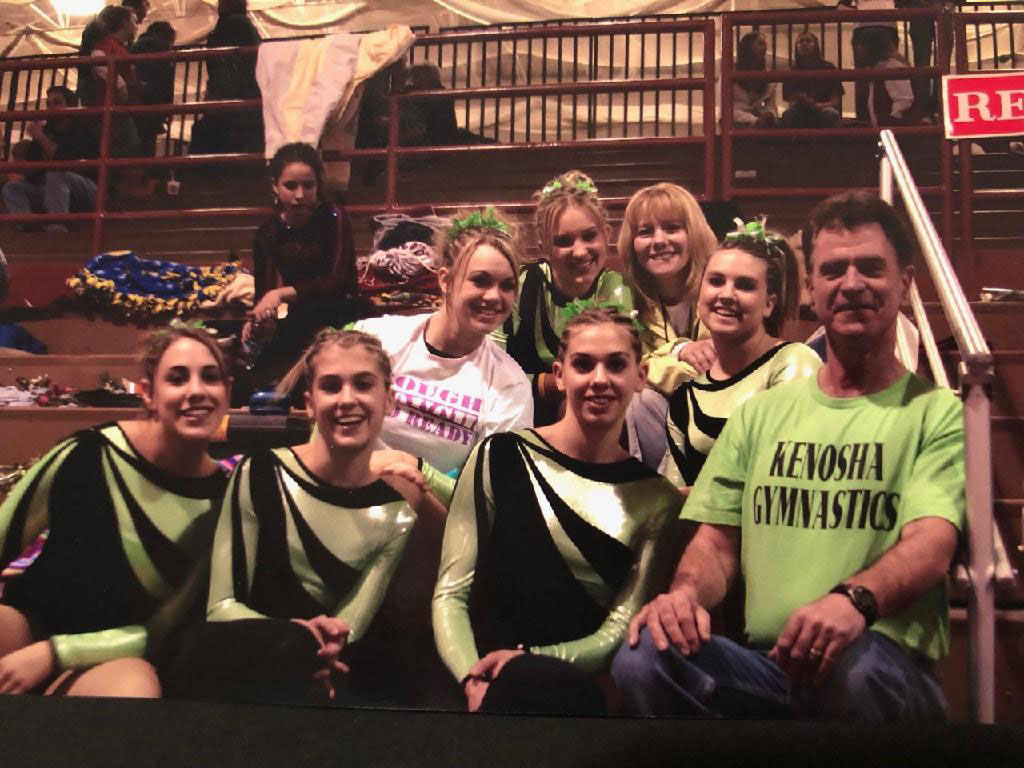 Weyker's gymnastics journey beganat age five on the club level at Scamps under the tutelage of Claire Fredrickson and Randy Anderson.
"Claire made me fall in love with the sport," Weyker said. "Randy … was good at having you reach your fullest potential."
At Tremper High School, she competed for Ron Housmann who made the sport fun, she said. From there it was on to UW-Whitewater and coach Harry Orkowski who "prepared you for competition but still made it fun."
"… From start to finish, these four coaches at different points in my own gymnastics career influenced me to begin my own coaching career," said Weyker, who will still be a counselor at Brass Community School. "I wanted to give back to future athletes, just like they gave to me."
Weyker's giving back commenced with a club position in 1989 while in college. She took over the Kenosha Combined team (Bradford/Tremper) in 1994-95 and transformed the program into a state power.
The pinnacle of Weyker's career came in 2005 when Kenosha Combined won the city its first state championship by a girls team. The group of Scamps-seasoned gymnasts Samantha Brinkman, Nicole Kornder, Allysa McQuestion, Hannah Pierson and Alyssa Watring captured the crown by nearly two points, a huge margin in the sport. It was just the sixth WIAA state title for a city school and the first since Tremper won the Division 1 football title in 1991.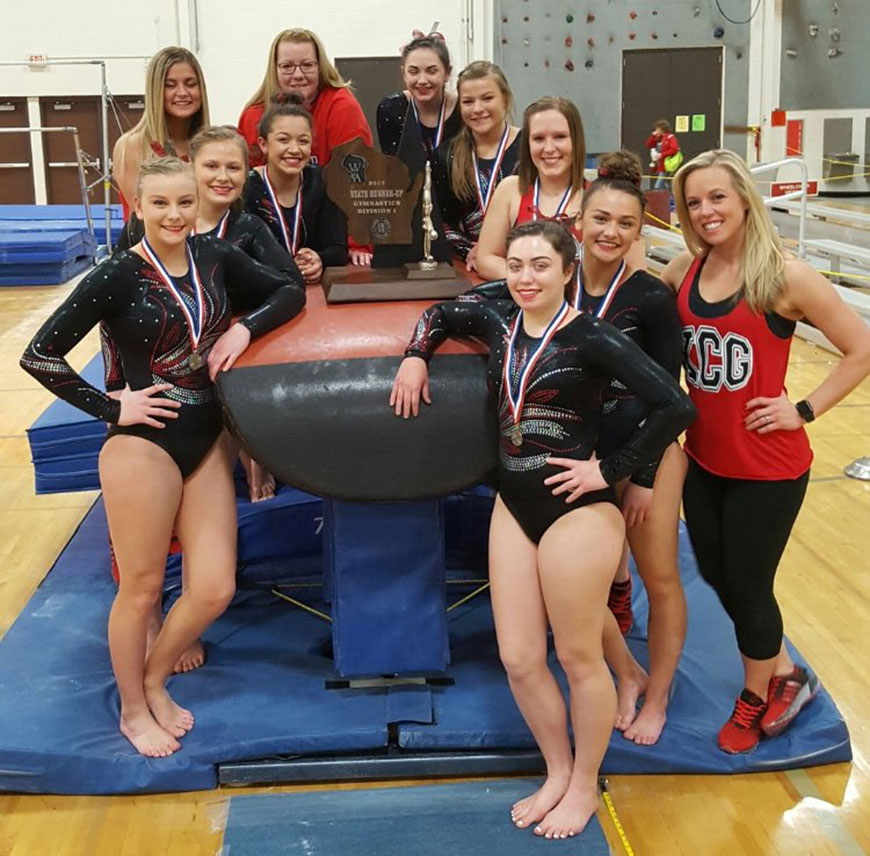 She also guided the program to a third-place finish in 2004 and a second-place finish in 2006. In addition, she coached individual state champions Molly O'Boyle (all-around, floor and vault) in 2016 and her daughter, Samantha (all-around) in 2017.
Sam Brinkman was one of the hundreds gymnasts Weyker impacted over the years.
"The four years competing for Trish on the Kenosha high school gymnastics team not only shaped how I look back on my gymnastics career, but how I grew into the adult I am today," she said. "I could have never imagined, joining the team my freshman year, the impact she would leave on me.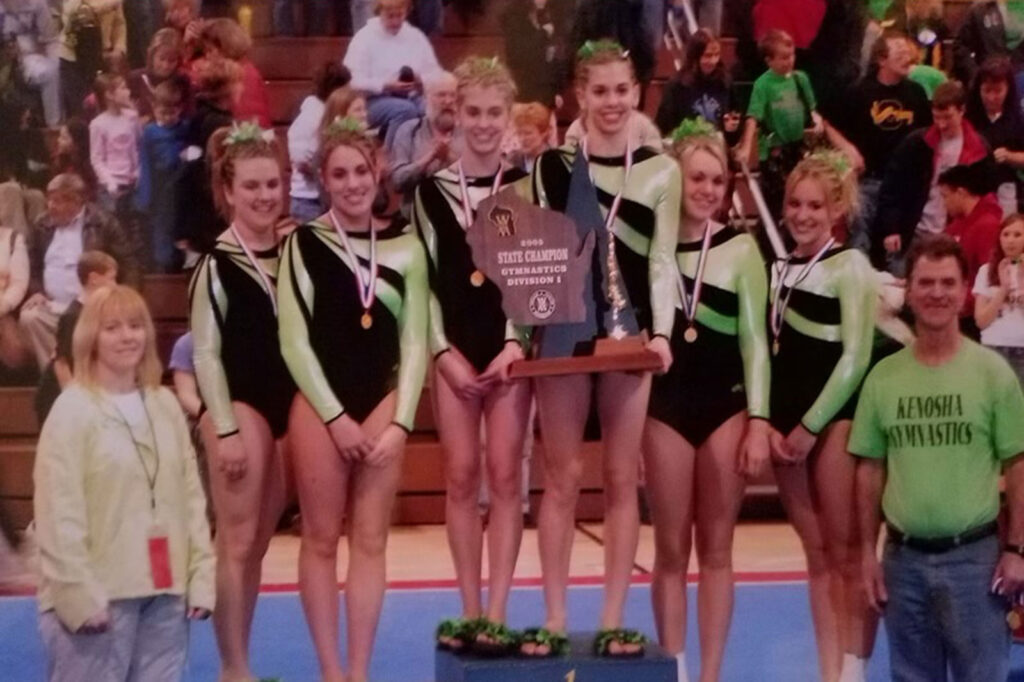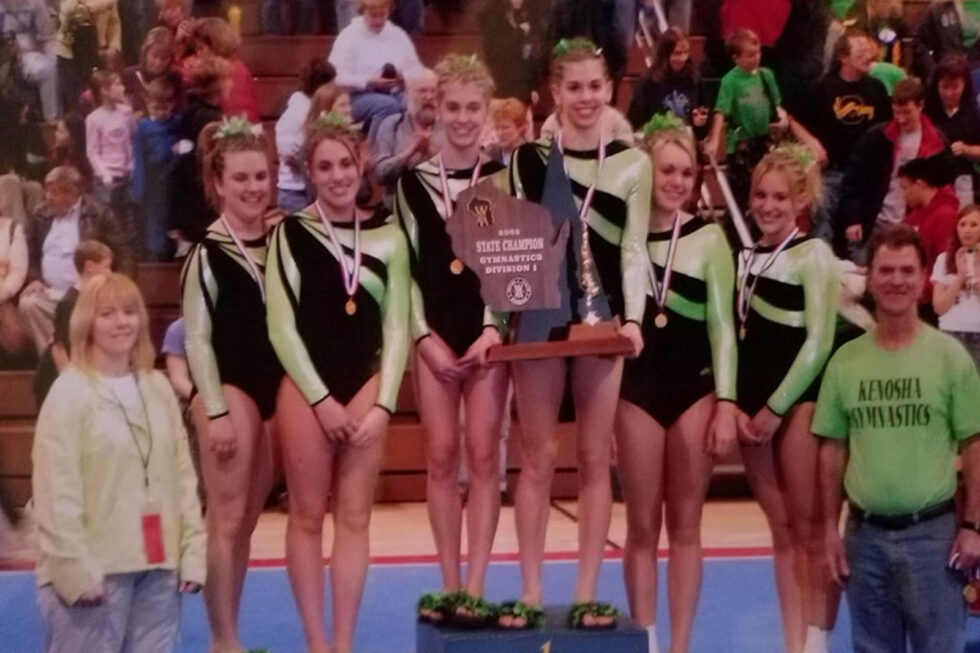 "Not only did she coach our team to a historic-making State victory — which was no small feat — but she coached us each day on how to navigate growing up, tackle high school and all the things that come with it, and be motivated to become better, not just on the gymnastics floor. I know I can speak for many of her gymnasts that she is much more than a fantastic gymnastics coach, but a mentor we are all so lucky to have in our lives."
Weyker was coaching the Kenosha Combined team and at Scamps before leaving the club team in 2016-17.
"Over the years, I have seen what an asset she is to the gymnastics community." Sandy Brinkman said. "Not only has she coached the high school team, but (she) has worked at Scamps Gymnastics as an Xcel coach (Xcel is an alternative competitive program offering flexibility to coaches and gymnasts) and assisting other coaches and teams as needed. It is without a doubt that everyone loves Trish. Her love of the sport and kids is without doubt. I am lucky to call Trish my friend. She will truly be missed in the gymnastics community."
NOTE: To nominate a Kenoshan of the Week click here or email Andrew@Kenosha.com.