The International Thespian Festival culminates the high school theater season for a select group of students, handpicked by a team of adjudicators each year throughout North America.
It's the elite best of the best.
For a remarkable 16th time, Kenosha Unified School District's final performance of the season will come on the nation's most-coveted high school stage at the annual Educational Theatre Association gathering on June 20-24 at Indiana University in Bloomington, Ind.
Kenosha Unified earned its trip for "Groundhog Day: The Musical," which performed Oct. 29-31 and Nov. 5-7 at Bradford High School.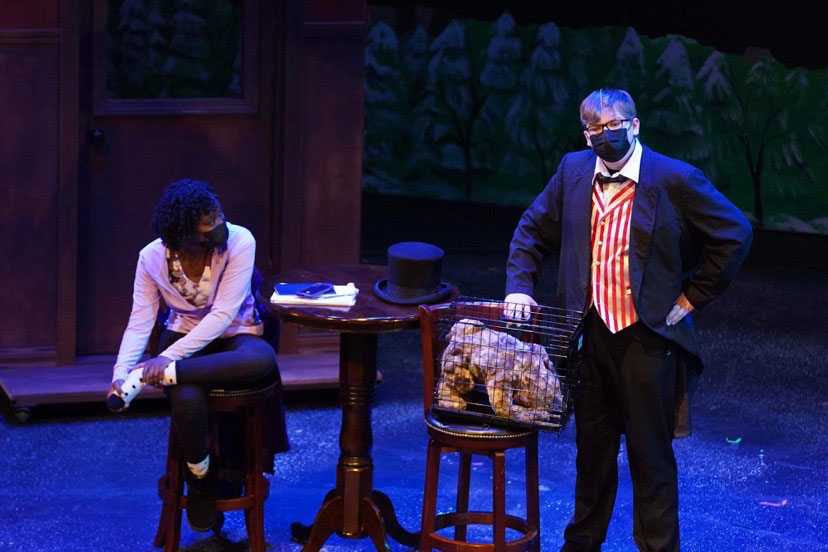 "Groundhog Day: The Musical" is the story of Phil Connors (played by Bradford senior Sam Arnold), an arrogant Pittsburgh TV weatherman assigned to cover the annual February event in small town Punxsutawney, Pa.
Connors, a role made famous on screen by Bill Murray, finds himself in a time loop, repeating the same day again and again.
Educational Theatre Association Hall of Fame member Holly Stanfield directs a cast of 43 Kenosha Unified students. Joining Stanfield is choreographer Andrew Waters, technical director Jodi Williams, stage manager Lorelai Amborn and assistant stage manager Maddie Lallo.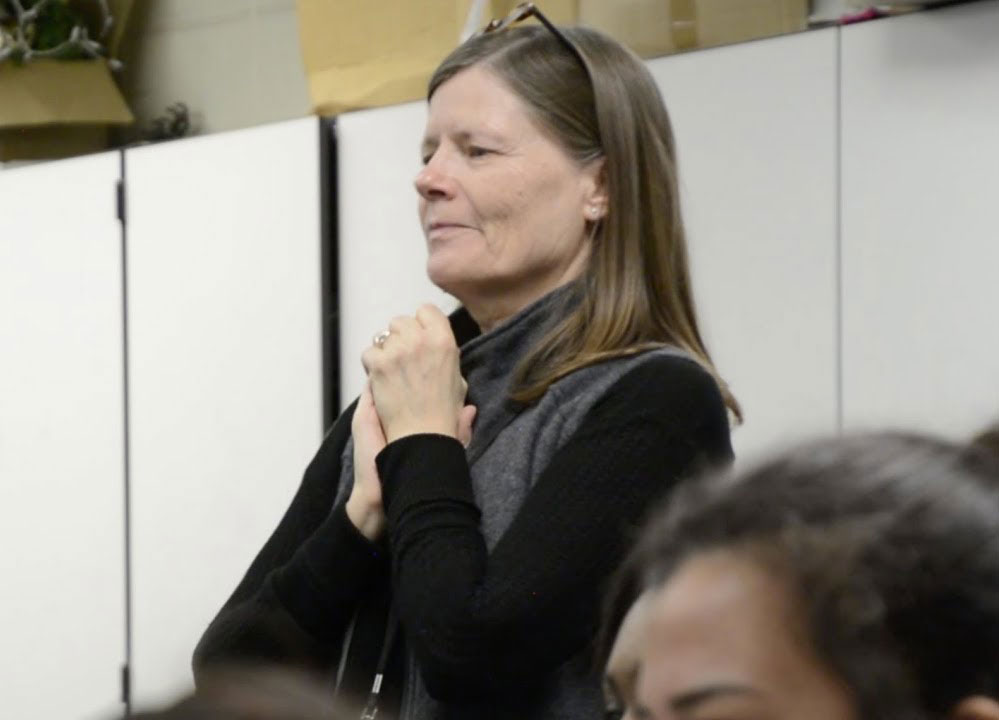 Kenosha Unified is making its first appearance at the International Thespian Festival since performing "Freaky Friday" in 2018. The Festival was previously held at the University of Nebraska-Lincoln campus from 1995 to 2020.
"It's such a great opportunity for the students," Williams said. "The theatrical value of it is great. The kids get to work in a new space with professionals and perform in front of a very appreciative crowd with some serious rock-star energy.
"They'll also have the opportunity to attend all-day workshops specific to their interests whether it's technicians, actors, singers or dancers. They'll meet people from all over the country and international groups as well. It's just an all-around fantastic, positive trip for the students."
Other high schools invited include New Albany (Ind.) with Disney's "Beauty and the Beast," Washburn Rural (Kan.) with "The Book of Will," Paola (Kan.) with "Bus Stop," North Broward Preparatory School (Fla.) with "Catch Me If You Can," Jemicy School (Md.) with "The Curious Incident of the Dog in the Night-Time" and Lincoln Southwest (Neb.) with "Kinky Boots."
Kenosha Unified is scheduled to perform "Groundhog Day" at Indiana's Musical Arts Center (MAC). The 1,460-seat auditorium, modeled after the Metropolitan Opera in New York City, is renown for its advanced acoustical design and technical capabilities.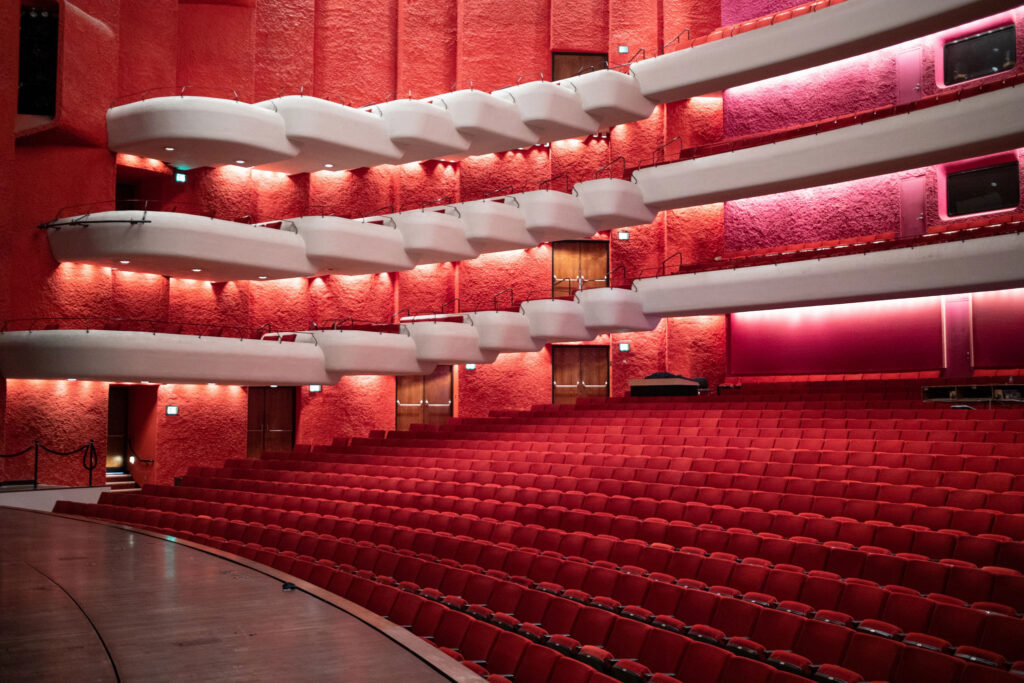 The Kenosha Unified production team toured the MAC the last weekend in February to prep its crew for the new venue.
"It's a space and a half," Williams said. "The house is gigantic. Vocally, it's going to be great. It's designed for singers. Technically, it will be a challenge. We'll have to redo how the crew runs the show. Their lighting is completely different. Their follow spot positions are completely different. We'll have to reconfigure it."
In a fundraising effort to help offset the costs of the trip, Kenosha Unified is organizing a pair of encore performances of "Groundhog Day: The Musical" on June 17-18 at a Kenosha location yet to be determined.
Bradford High School is unavailable on those dates due to renovation of the school's auditorium, according to Williams.
In addition to the 43 cast members, there are six KUSD staff members, six chaperones, 11 musicians and four technicians set for the five-day trip to Bloomington. Students must cover a variety of costs including registration, tickets, classes, housing and food.
Local residents interested in donating to the trip can do so on the Facebook page KUSD Theatre Arts or by contacting the KUSD Theatre at 262-359-7401.
For more information, email Williams at jjwillia@teachers.kusd.edu.
International Thespian Festival Kenosha Unified selections
2022 — Groundhog Day: The Musical, Bradford High School
2018 — Freaky Friday, Bradford High School
2017 — West Side Story, Bradford High School; 1776, Indian Trail High School and Academy
2016 — Dogfight, Bradford High School; The Elaborate Entrance of Chad Deity, Bradford High School
2015 — Hello! My Baby, Indian Trail High School and Academy; Disney's The Little Mermaid, Bradford High School
2014 — Catch Me If You Can, Bradford High School
2013 — Shrek, Bradford High School
2012 — Tarzan, Bradford High School
2011 — Avenue Q, Bradford High School
2010 — How To Succeed in Business Without Really Trying, Bradford High School; Working, Tremper High School
2008 — Rent, School Edition, Bradford High School
2006 — Aida, Bradford High School
2005 — Sweeney Todd: Demon Barber of Fleet Street, Bradford High School
2003 — Parade, Troupe Bradford High School
2001 — Mystery of Edwin Drood, Bradford High School
1999 — Godspell, Bradford High School