Hawthorn Hollow Nature Sanctuary and Arboretum recently received the cornerstone of the now-demolished second Bullamore Forks School, which was originally located at what is now the intersection of highways N and 142, north of the Kenosha Regional Airport.
Bullamore Forks School, much like the Pike River School which was moved to Hawthorn Hollow, was a small primary school serving the children who lived in the immediate area.
The original one-room school was constructed around 1850 by a Scottish immigrant, James Petrie, who also lived in Somers. A newer two-room building was dedicated Jan. 22, 1930. It closed when Somers decided to consolidate the smaller schools in the area into one large school, Somers Elementary, in the late 1960s.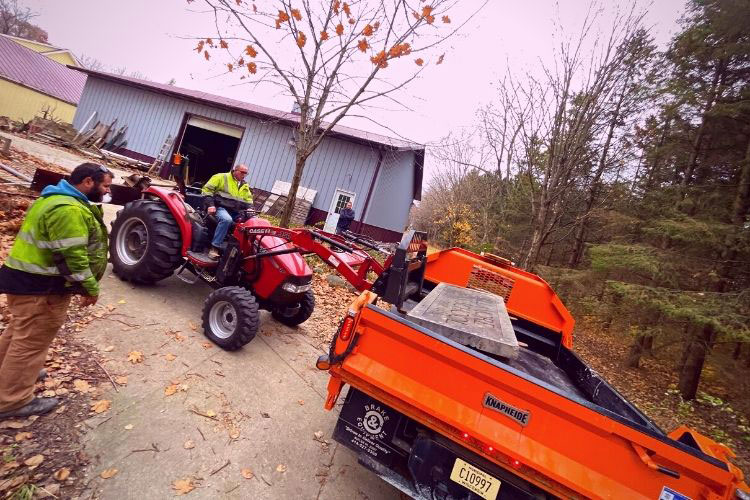 James Bullamore, born 1810 in England, owned land in the Town of Paris according to the 1850 census. Since the Town of Paris is directly west of Somers, it makes sense that the Bullamore family settled near one another. The Bullamores were very active in the Somers community in the early- to mid-1900s.
Roy and Russell Bullamore, who were sons of James Bullamore, were on the building committee. Roy served as Treasurer of the Bullamore Forks School District #8 for 34 years. Roy and Russell's brother, William, was a 4-H club leader for many years and helped to organize the Progressive Youth of Bullamore Forks in 1939.
The Bullamore Forks School cornerstone will be installed near the historic buildings at Hawthorn Hollow sometime in the near future.
Special thanks to Jacqueline Klapproth Nelson, Town & Village of Somers Historian, for researching and writing this article, Bob Strunk, who donated the cornerstone, and the Village of Somers for transporting it.