While Library Terrace Assisted Living residents will certainly enjoy some traditional Valentine's Day fun this week, Life Enrichment Coordinator Lanna Luzar had a hunch that something "cutting edge" might be more "on target."
Let's just say she hit the bullseye when she came up with an axe-throwing contest, which was a huge hit with residents this week. Granted, the axes were foam and plastic and stuck to the target with Velcro, but everyone bought in and made it just as fun as the trendy real thing.
"We drank root beer and chomped on beer nuts," Luzar said.
Residents even came up with nicknames to suit the occasion, including Mean Jeanne the Axe Throwing Queen, Flo Good Throw, Bullseye Linda, Roboto Bob and Mary Muscles, to list just a few. It turns out that Linda's name was the most accurate, as she won the friendly competition.
Afterwards, root beer in hand, the group discussed childhood memories of visiting Wisconsin vacation destinations with ties to our state's Native American heritage.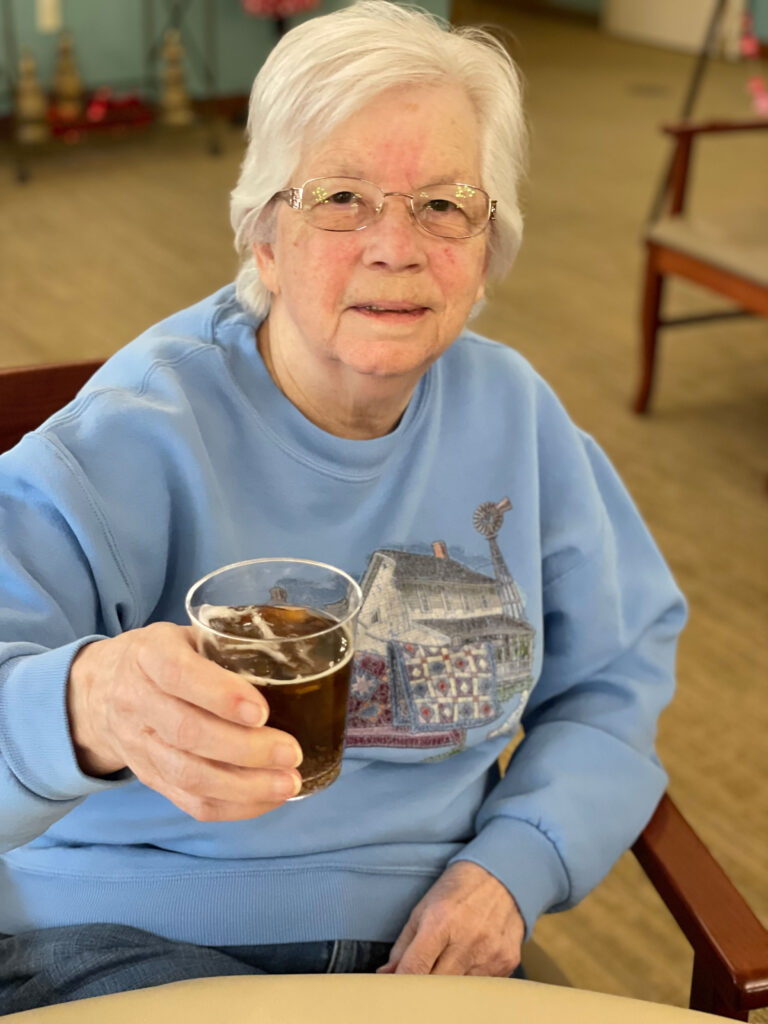 "We discussed 'Remember When' they went to Wisconsin Dells as kids" and the themed souvenirs they brought back, Luzar said.
The idea is just one example of how Luzar, who was honored as the 2021 Wisconsin Activity Professional of the Year (and featured as our Kenoshan of the Week in October), always has her eye out for entertainment and engagement for residents, even when she's not on the job.
"Honestly, I know it's a big craze now with college students," Luzar said. "So when I was shopping with my 15% off bag after Christmas and found the target and axes bullseye game, I said 'It's a deal!'"
More traditional Valentine's Week events planned at Library Terrace include Valentine's trivia, ice cream floats, and enjoying a tremendous response from a Facebook request to flood Library Terrace residents with Valentine cards.