As a young girl growing up in tiny Scandinavia (pop. 352) in Waupaca County, Lanna Luzar would spend time with Grandma Evelyn in her screen house.
"She had a hard time walking and we would play nursing home," Luzar recalled. "She loved M&M's and she had Dixie cups and I would give her her 'pills' – her happy pills.
"I think that's just always been in my heart, to care for those who have come before us and enriched our lives. It's important to give back to them because they've given so much to us."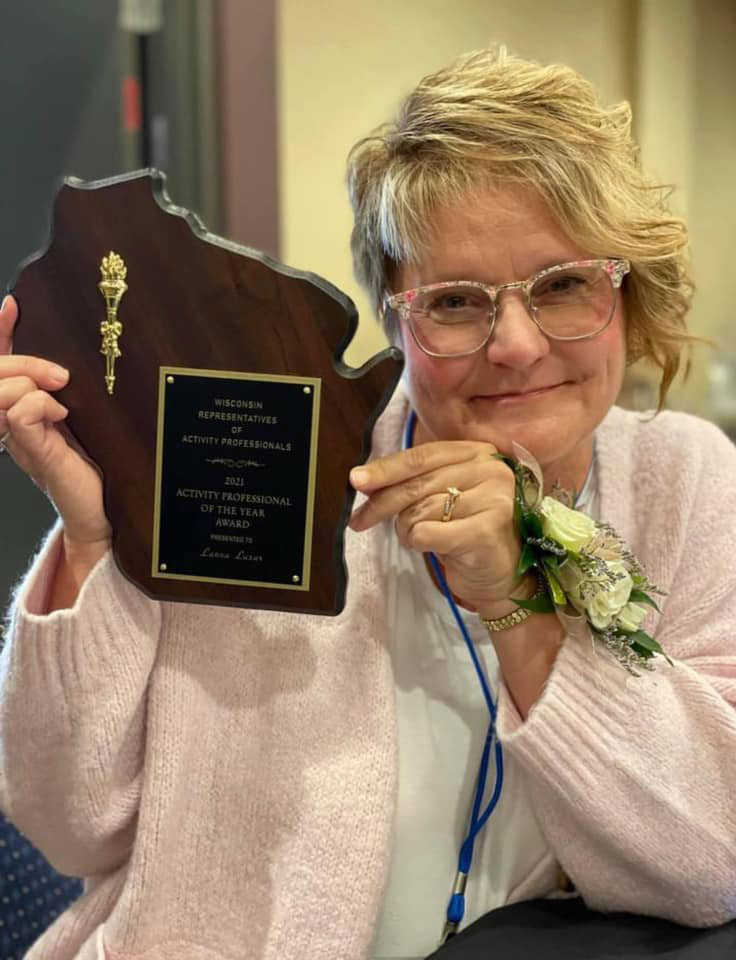 Fast forward and Luzar has spent 25 years working in the caregiving field, including the last two as the Life Enrichment Coordinator at Library Terrace Assisted Living.
At the recent Wisconsin Representatives of Activity Professionals Conference in Marshfield, Luzar was honored as the 2021 Activity Professional of the Year. The yearly conference, which was held via Zoom last year, attracted more than 100 activity directors from around the state.
"I had an idea that I might be nominated, but I wasn't sure," said Luzar, who is a member of the WRAP Board as a regional rep for Kenosha, Racine and Walworth Counties.
"We enrich the lives of residents in our community. There's a variety of different ways in our field that we can touch the lives of our residents. I absolutely love to do this."
In honor of her well-deserved award, Luzar has been selected as the Kenosha.com Kenoshan of the Week.
In charge of planning programs and events and lining up guest speakers for the residents who range in age from 74-97, Luzar continued coming up with meaningful activities during the COVID-19 pandemic. Earlier this year, she helped develop a partnership with The Brompton School where residents and students connected through music and art. During the summer, she organized a memorable Bridal Showcase where residents shared treasured photos and memories of their long-ago weddings.
"My previous life, I was working in a nursing home," said Luzar, who has lived in Kenosha since 1988. "I'm getting up there in years and I wanted to be able to spend more quality time with them whereas in the nursing home I did a lot of paperwork and computer work and meetings. I wanted to be hands-on because they are the people that I truly admire and care for. I can actually say I love them."
That love came shining through in August of 2020 when Luzar helped residents Roth and Kay Holtz celebrate their 73rd wedding anniversary. "Of course, because of COVID time, they couldn't go out, but I thought, 'I have to do something for them,'" Luzar said.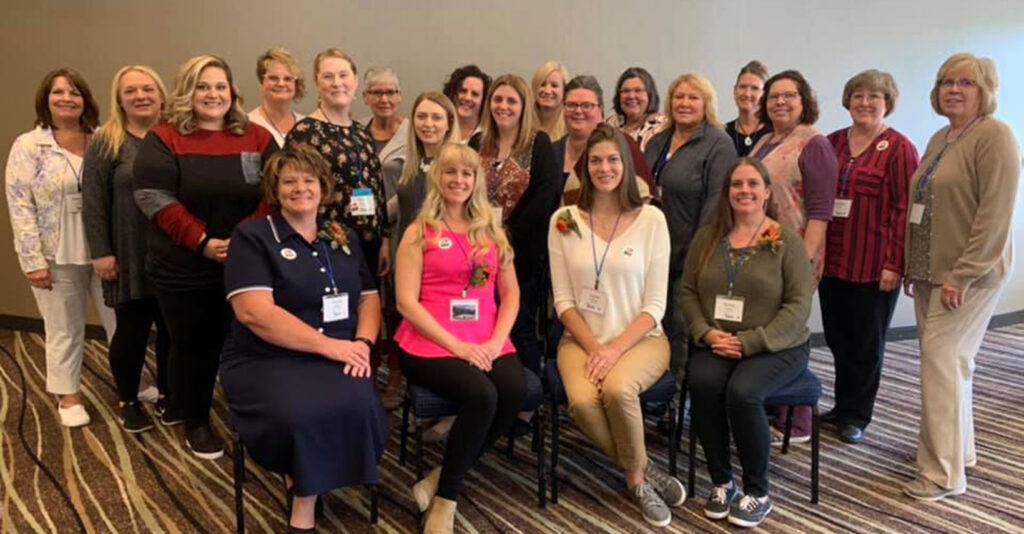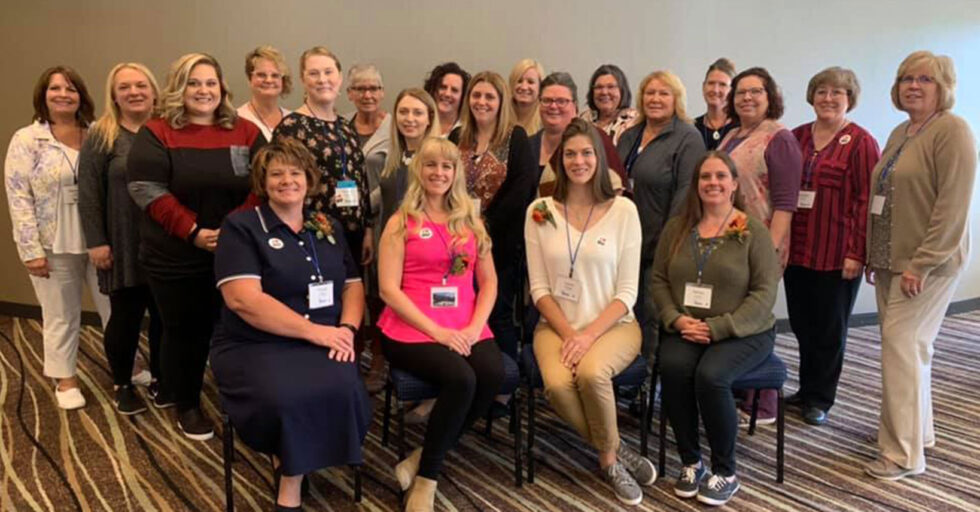 After some investigative work talking to the couple's three daughters, Luzar discovered Roth and Kay's favorite restaurant was the House of Gerhard. She arranged a catered meal in one of Library Terrace's private rooms. She decorated the room, sprinkled rose petals in the hallway and had the couple's favorite music playing. One daughter was able to watch outside through the window.
As one might expect, a lot of tears were shed by staff and family members alike. The special moment resonated even more when Roth passed away four months later.
"To this day, Kay can't thank me enough," Luzar said about her good deed. "But, you know what? I would want someone to do that for me. That's why I do it.
"We have a lot of fun here. We celebrate life."
NOTE: To nominate a Kenoshan of the Week click here or email Andrew@Kenosha.com.