University of Wisconsin-Parkside economics professor Norm Cloutier remembers well the title that got him hooked on foreign films: "Cries and Whispers," the 1972 movie by Ingmar Bergman that portrays a woman dying of cancer in early 20th century Sweden.
"I had never seen anything so emotionally powerful on the screen before," he said.
Cloutier saw that film as an undergraduate at Drew University in New Jersey. Within a decade, he would help launch the Foreign Film Series at UW-Parkside.
The series, offered by the College of Arts and Humanities, celebrates its 40th anniversary in 2022 with a return to in-person screenings for the first time in almost two years, due to the pandemic. The first live showing is of the Swiss film "The Divine Order" on Thursday, Jan. 27, at the Student Cinema Center.
Seven films will be shown in all, with dates into April.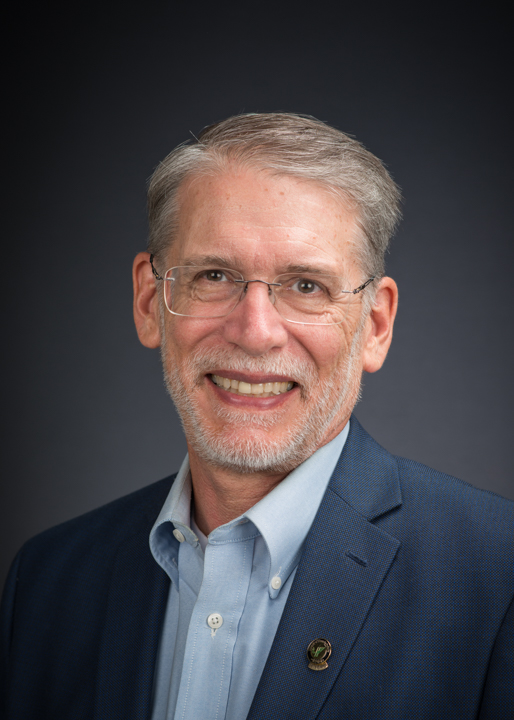 Cloutier is excited to get back to in-person screenings — and continue to grow the series he co-launched on a shoestring as a UW-Parkside professor in 1982.
The last film shown in person was on March 8, 2020, with the pandemic leading to shutdowns across the country the following week.
That fall, organizers began a free streaming program for patrons, and it was a hit. They streamed eight films, and all were fully subscribed at 400 views.
"We had to turn some people away," Cloutier said.
Josef Benson, a UW-Parkside English professor and associate director of the series, also led virtual "talkbacks" where patons gathered on Zoom to discuss the films.
Patrons stepped up to fund the virtual effort, donating close to $3,000 to the Foreign Film Series to pay for licenses and other costs, covering about 25 percent of the total cost of the program.
"We can't say enough about the generosity of our patrons," Cloutier said of the more than 1,400 people mostly from Racine, Kenosha, and northern Illinois. "We really felt it was critical to stay in touch with our patrons and keep them engaged. Our patronage has been very loyal to us over the years. Some people have literally been with us since 1982, when we started the program."
When the pandemic hit, three films remained to be shown that season — and will now be shown as part of this year's series.
Showtimes for "The Divine Order" — a 2017 Swiss film telling the story of the constitutional amendment establishing the right to vote for women in Switzerland — are 7:30 p.m. on Thursday and Friday, Jan. 27-28; 5 and 8 p.m. on Saturday, Jan. 29, and 2 and 5 p.m. on Sunday, Jan. 30. Cloutier listed it and "Portrait of a Lady on Fire," a 2019 French film showing at UW-Parkside April 7-10, as two he is particularly excited about in coming months.
Passion project
The passion for Cloutier is longstanding. "I love the whole process," he said. "I am distinctly unqualified for this position, other than I really enjoy film."
Born while Cloutier was an undergraduate, that passion grew while he was in graduate school at West Virginia University, where Cloutier joined a small film group that met in the basement of the offices of the Christian Women's Temperance Union.
"We got a 16mm project and showed films on the small screen," he said — films like "Battle of Algiers," a 1967 film about Algerian struggle for independence from France.
Cloutier came to Parkside in the early 1980s and was soon elected chair of the school's Lecture and Fine Arts Committee, and set out to start the series.
He worked with English professor Don Kummings to launch it, with 16 films. The first film shown was the French-Italian comedy "King of Hearts." Now, 40 years and more than 500 films — from dozens of countries — later, the series is as strong as ever.
Cloutier credited the support he has received from the university for the series, especially Leslie Heins Walker, dean of the College of Arts and Humanities. As for the next 40 years? Cloutier hopes to attract more students as patrons he looks to the next generation of the series.
"It's a great thing for the university," Cloutier said. "I would be hard-pressed to know if there is a single thing that brought more people to campus, other than education itself."
For more information
To see the Foreign Film Archive — a searchable database listing all of the films shown as part of the Series — click HERE.
Donate to the Foreign Film Series HERE.
---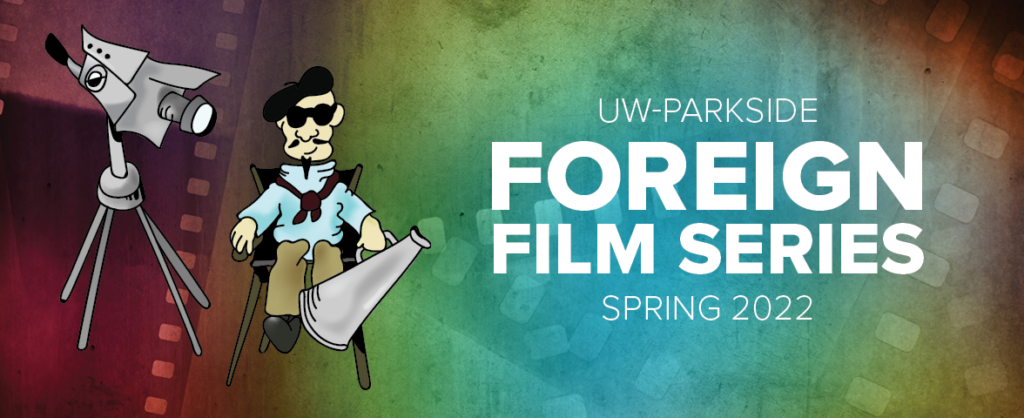 Upcoming films
Admission to each film will be on a first-come, first-served basis, with a $5 cash admission taken at the door. Patrons who purchased season tickets for the 2019-2020 season will be admitted free of charge for the first three films, which were unable to be shown in 2020.
Masks are required, and revised health and safety protocols are expected to be posted to the Foreign Film Series website this week.
Information and excerpts from Foreign Film Series website
THE DIVINE ORDER
Switzerland, 2017 | Petra Biondina Volpe | German, Italian, Swiss German languages | 96 min | IMDb
Jan 27-30, 2022
In Switzerland, the constitutional amendment establishing the right for women to vote at the federal level did not pass until 1971. Nora, like most women in small conservative Swiss towns, has been cowed into keeping her opinions to herself. A small act of defiance against the town's leading female anti-suffrage finger-wagger wins her an ally in a feisty widow, and soon others join them. Their growing movement culminates in a strike that brings the town to a halt. The film effectively illustrates how peer pressure can influence the political process. Collective silence, whether it is from women unwilling to publicly press for their rights or men afraid to voice agreement with their wives for fear of looking weak, proves more of an obstacle than any opponent. 2017 Tribeca Film Festival, winner: Audience Award, Best International Actress, Nora Ephron Prize for Best Female Writer/Director; 2017 San Diego International Film Festival, winner: Best Global Cinema.
QUO VADIS, AIDA?
Bosnia and Herzegovina, 2020 | Jasmila Zbanic | Bosnian, English, Serbian, and Dutch languages | 102 min | IMDb
Feb 10-13, 2022
Bosnia, July 1995. Aida is a translator for the UN in the small town of Srebrenica. When the Serbian army takes over the town, her family is among the thousands of citizens looking for shelter in the UN camp. As an insider to the negotiations Aida has access to crucial information that she needs to interpret. What is at the horizon for her family and people – rescue or death? Which move should she take?
ANOTHER ROUND
Denmark, 2020 | Thomas Vinterberg | Danish language | 117 min | IMDb
Feb 24-27, 2022
There is a theory that man is born with half a per mille too little. That alcohol in the blood opens the mind to the outside world, problems seem smaller and creativity increases. We know it well; after the first glass of wine, the conversation lifts, the possibilities open up. Martin is a high school teacher. He feels old and tired. His students and their parents want him terminated to increase their average. Encouraged by the per mille theory, Martin and his three colleagues throw themselves into an experiment to maintain a constant alcohol impact in everyday life. If Churchill won World War II in a dense fog of spirits, what could the strong drops do for them and their students? The result is positive in the beginning. Martin's class is in a different way now, and the project is being promoted to a real academic study with the collection of results. Slowly, but surely, the alcohol makes the four friends and their surroundings loosen up. The results are rising, and they really begin to feel life. As the objects go inboard, the experiment progresses for some, and goes off track for others. It becomes clearer and clearer that alcohol can generate great results in world history, but that all daring can also have consequences. The film is described as a fun, touching and thought-provoking drama about friendship, freedom – and alcohol.
IDENTIFYING FEATURES
Mexico, 2020 | Fernanda Valadez | Spanish language | 95 min | IMDb
Feb 24-27, 2022
Months after Jesús (Juan Jesús Varela) set out on foot for the U.S. with a friend from their rural town in Guanajuato, Magdalena (Mercedes Hernandez) has lost contact with her beloved adolescent son. Determined to unravel his fate, Magdalena soon finds herself in over her head, entangled in an expansive crime syndicate and labyrinth of disorienting lies on an increasingly surreal journey to uncover the truth. At the mercy of those with the power and courage to help her find closure, Magdalena's path fortuitously converges with that of Miguel (David Illescas), a young man not unlike her son Jesús, returning from U.S. deportation. Ensconced within the realm of magical-realism while exhibiting remarkable restraint, IDENTIFYING FEATURES is an impressive, symbolic re-imagining of a culture adrift and seeking spiritual reunification. Winner of the World Cinema Dramatic Audience and Screenplay Awards at the Sundance Film Festival.
SECRET INGREDIENT
Republic of North Macedonia, 2017 | Gjorce Stavreski | Macedonian language | 104 min | IMDb
Mar 17-20, 2022
Stavreski adds a few secret ingredients of his own to this bittersweet debut, moving beyond the story's local context into the more universal terrain of unresolved family tensions, the dangers of superstition, and the healing power of love. Handsome and affable in a disheveled hangdog way, Vele is a thirtysomething blue-collar mechanic struggling to afford medicine for his seriously ill father, Sazdo. Both men badly need a miracle to escape their bleak, impoverished lives. Vele decides to improvise by baking a medicinal cannabis cake to ease his father's pain, passing it off as an experimental new treatment. Part bumbling crime caper, part gritty social realism, the film's stoner premise is underpinned by a rough-hewn realism that elevates this sharply executed comedy into a heart-warming expose of Macedonia's broken health system. 2018 Santa Barbara International Film Festival, winner: Best Feature Film; 2018 Valencia Festival of Mediterranean Cinema, winner: Best Director.
PORTRAIT OF A LADY ON FIRE
France, 2019 | Céline Sciamma | French language | 120 min | IMDb
Apr 7-10, 2022
In 18th-century France young painter Marianne, is commissioned to do the wedding portrait of Héloïse without her knowing. Therefore, Marianne must observe her model by day to paint her portrait at night. Day by day, the two women become closer as they share Héloïse's last moments of freedom before the impending wedding.
THE PARTY
UK, 2017 | Sally Potter | English language | 71 min | IMDb
Apr 21-24, 2022
Sally Potter's film The Party is a short, sharp, funny shock of a movie, a theatrical drawing-room comedy that plays out in real time with elegance and dispatch, cantering up to a cheeky punchline twist that leaves one laughing over the final credits. The party in question is a small, select soiree held in a book-lined London townhouse owned by Janet, a politician, and her academic classicist husband Bill. We are firmly in the realm of elites and experts. The celebration is in relation to Janet's prestigious new job of shadow health minister, a stepping stone on the way to party leader and prime minister. She is on the verge of greatness. It all kicks off mightily. People make personal announcements of the sort that punctuate parties in films only to then be superseded by other announcements, both unexpected and unwelcome. It is pure farce with admirable discipline. Potter keeps the running time within strict bounds. Like the best sort of party guest, it does not overstay its welcome. 2018 Berlin International Film Festival, winner: Guild Film Prize; 2017 British Independent Film Awards, winner: Best Supporting Actress.