What began as a Shakey's Pizza Parlor and morphed into a series of nightclubs and then a popular local eatery has closed and is being sold to an area Chinese restaurant company.
That's according to Lou Tricoli who, with his wife, Krystyna, owns Baker Street Restaurant & Pub, 6208 Green Bay Road. The locale shut its doors last weekend, and its sale is scheduled to be finalized on Jan. 27, when the new owner will be announced.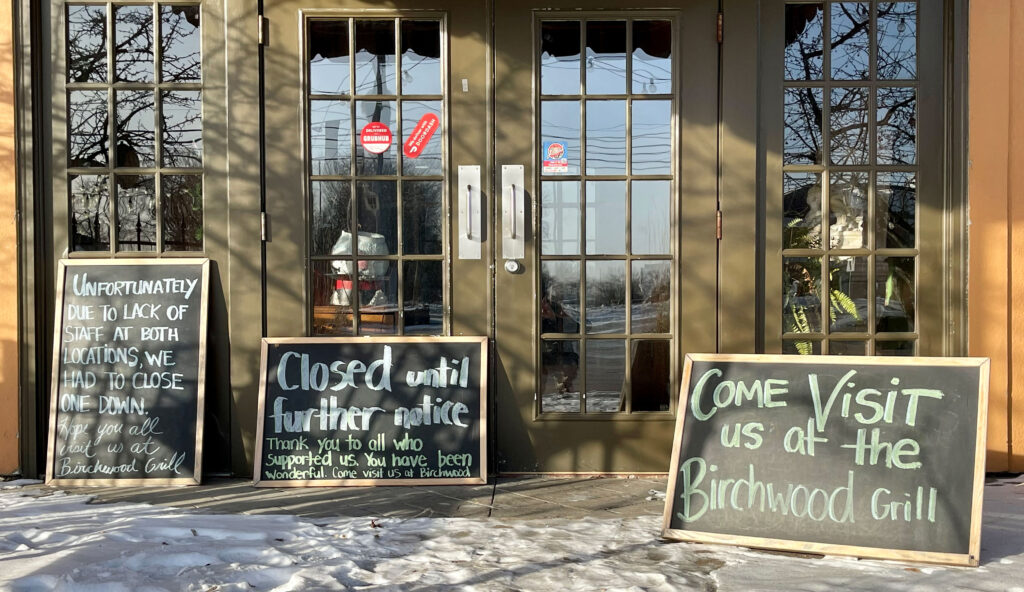 Lou Tricoli said the closing is chiefly due to staffing shortages.
"Where did everybody go?" he said. "I can't find one person to work. Not one. I've been struggling to find anybody, anywhere. You might get a person who comes in and two days later they're gone. It's been a tough road."
Business was "incredible," he said."I don't want to say we were lacking business, because we weren't. We just couldn't keep operating with a shoestring staff. I had my daughter and my son-in-law over there with my wife and sisters-in-law. It was just them left to run the place."
The staffing crunch is affecting businesses large and small, he said.
"It's everywhere. It's not just every little Mom and Pop store — it's everybody, including the big chains like McDonald's. Everybody is looking for help."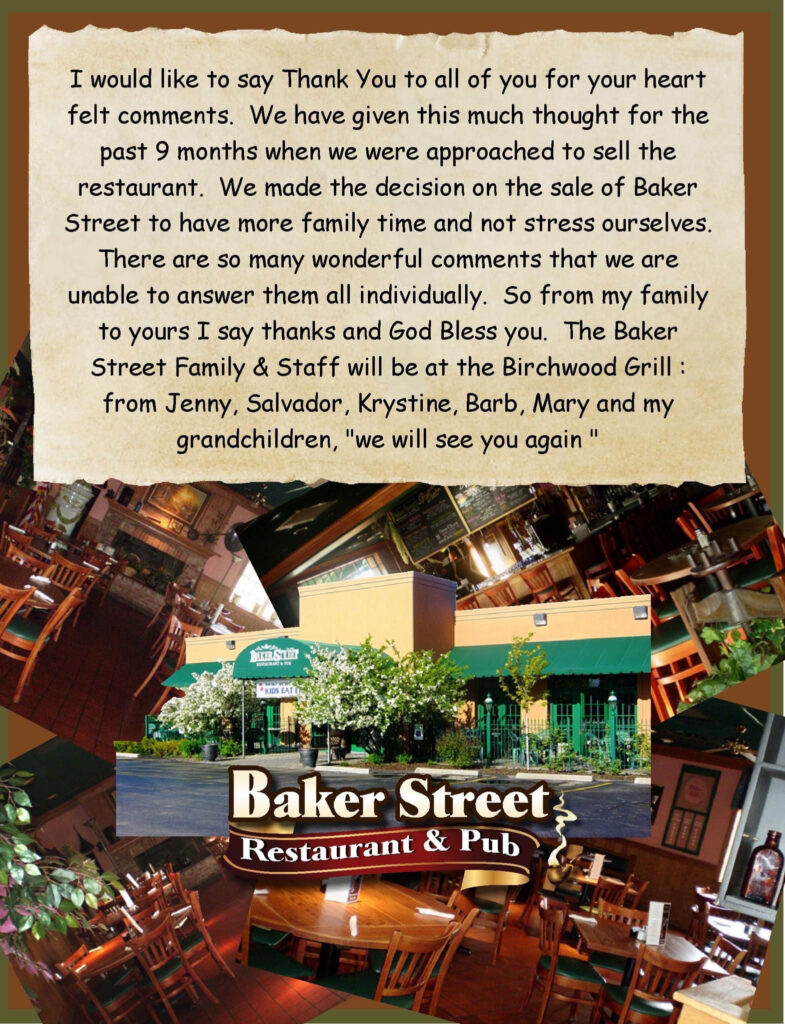 How might the new owners find staff?
Quite possibly through family, Tricoli said.
"They're a Milwaukee-based Chinese restaurant company," he said. "When you go to Chinese restaurants, you see there's a lot of family members involved. And that's what it takes today.
"You're not going to get help out there from anybody. The restaurant business is sort of fading away, becoming a dying breed."
The Tricolis bought the Baker Street building — which in the 1960s opened as a Shakey's Pizza Parlor franchise — in 1980 and operated a series of nightclubs bearing names such as Cagney's and Green Bay Roadhouse.
In 1996, the couple spent $750,000 on a complete renovation of the building.
"And Baker Street Restaurant and Pub was invented," Tricoli said. "We tried to do the right job when we started, and it lasted 26 years."
The couple also opened Birchwood Grill, at I-94 and Highway 50, in 2005. They continue to operate that establishment, which formerly housed the Taste of Wisconsin eatery.
In the early 2000s, the couple also owned — for several years — Bombay Louie's, a supper club on 60th Street just west of 22nd Avenue.
"We had three restaurants in one town," Tricoli said with a chuckle. "When we did that we knew we were running ourselves thin."
The decision to close and sell the Baker Street business wasn't easy.
"It was hard to let it go, hard to say goodbye," Tricoli said.
"The building has been in our family for 42 years. We have many wonderful memories there. We're going to miss a lot of people."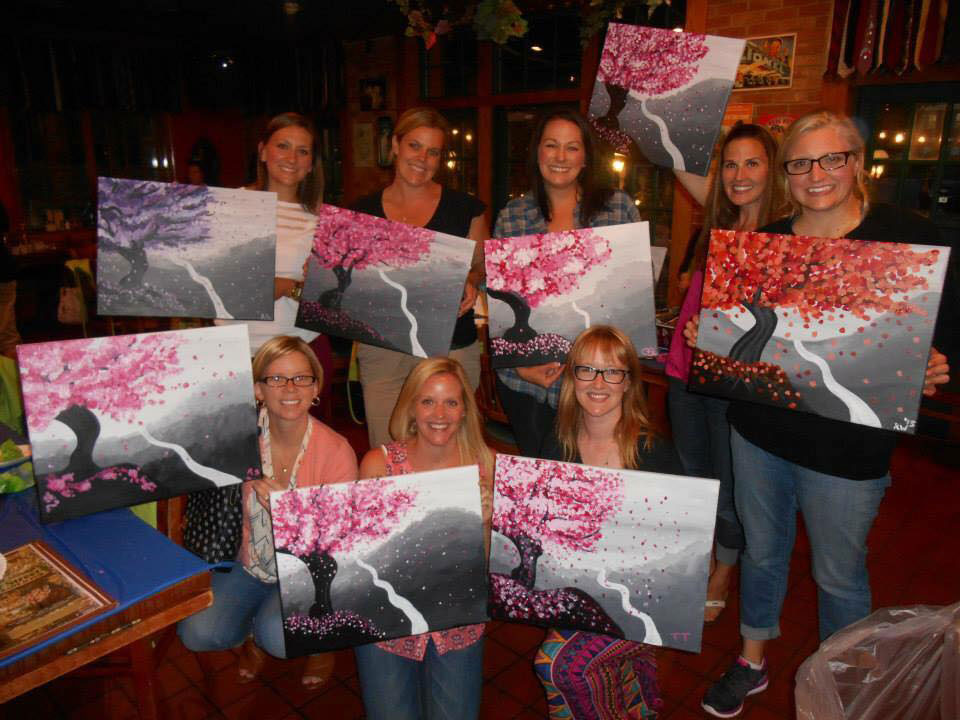 Baker Street was especially noted for its salad bar, buffets and pizzas, which regularly won local restaurant competitions, he said.
"There are a lot of pizza places in Kenosha," Tricoli said. "And every year we would come out with something — first place specialty pizza, first place cheese-and-sausage pizza.
"We had so many different kinds of pizzas we were doing. I think we were the first ones in town to serve the double-decker, which was actually two pizzas — one on top of the other and then folded up with a big crust around the outside. That was sort of unique. The pizzas put us on the map. But the salad bar was a giant draw. That was huge."
The crushing demands of operating two restaurants also played a role in the decision to sell the business.
"We wanted to consolidate ourselves at one location," said Tricoli, whose daughter, Jenny Tricoli, and her husband, Salvatore Hernandez, managed Baker Street.
"It's been a hard load for everybody to enjoy their family and everything else because you're burnt out from working day and night and day and night.
"Now we don't have as many headaches."