It was a joyous homecoming for Vince Zullo at Westosha Central High School on this date (Jan. 7) in 1994.
The feeling Zullo experienced was probably only surpassed by the euphoria that engulfed him in Southern California six days earlier.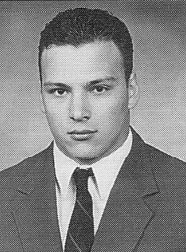 Twenty-eight years ago today, Zullo was enthusiastically honored by his high school for his contributions to the Rose Bowl champion Wisconsin Badgers.
A junior walk-on, Zullo, a wide receiver, helped the Badgers down UCLA, 21-16, for their first-ever Rose Bowl victory.
While he did not have any receptions, Zullo was his usual active self on special teams as Wisconsin notched its school-record 10th victory before Badger-heavy crowd of 93,872 in Pasadena, Calif.
His top play in the "granddaddy of them all" came when he downed a punt at the UCLA 2-yard line early in the game.
Less than a week after contributing to and celebrating the greatest win in the history of Wisconsin football, Zullo appeared at Westosha Central High School and it was a big deal.
A really big deal.
The Badgers' 1993 season, which culminated at the Rose Bowl, created a true, authentic "mania" throughout the state and particularly in Kenosha County.
The Badgers' success under coach Barry Alvarez was a complete surprise. The team finished under .500 the previous season and the moribund program hadn't had a winning season since 1985, a bowl victory since 1982 and a Big Ten title and a Rose Bowl appearance since 1962.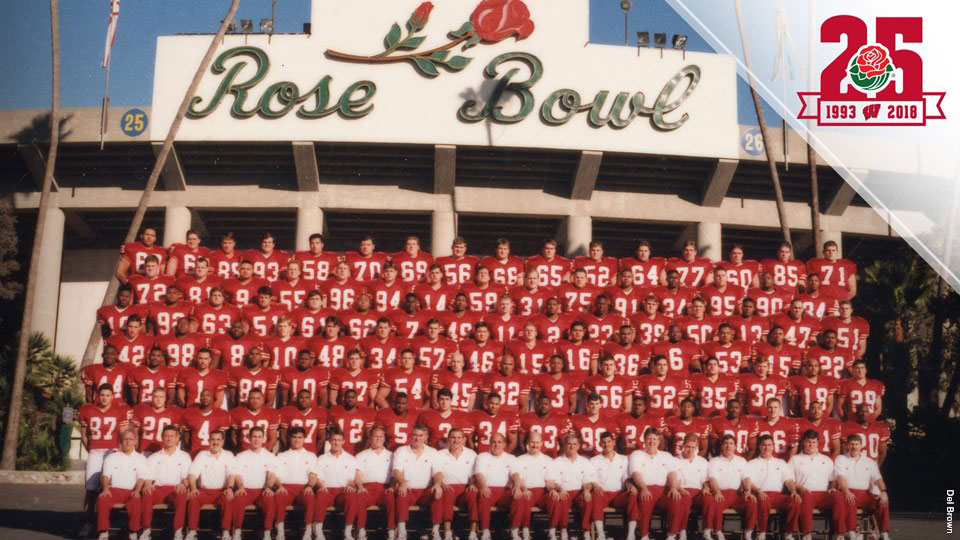 This Wisconsin team was the state's first bonafide winner since the 1982 Brewers so when the team headed west in pursuit of roses, the state was inflicted with a raging case of Badgers fever.
Locally, the Badgers were a huge hit.
Not only were there strong ties to the university and the football program here through the likes of Alan Ameche, Eddie Hart, Paul Shwaiko and others, but this great team had no competition here.
When it came to college football teams, Wisconsin was king in Kenosha. UW did not have a rival here as the Packers, Brewers and Bucks do.
So intense was the following, the normally tight-fisted and out-of-touch local newspaper produced special sections on the team and actually dispatched two reporters to California to report on the game and the dozens of locals who were attending. In addition, vendors selling Wisconsin merchandise popped up on Kenosha street corners as the Badgers' campaign became historic.
With that and the dramatic win as a backdrop, Zullo appeared at Westosha High School.
It's no surprise, then, that the gym was packed, proud and pumped for a player who wasn't even on scholarship, never started a game and made just one reception that season.
"When Zullo entered, he received an ovation usually reserved for rock stars, astronauts and World Series champions," current Kenosha.com contributor Laura Veras Marran wrote in the Kenosha News of Jan. 8, 1994.
Zullo took a victory lap around the gym where he was leading rebounder for the Falcons' Southern Lakes Conference championship team just five years prior.
"We have reason to celebrate because Vince Zullo is a graduate of Westosha Central," the master of ceremonies said. "He's a Falcon."
Zullo signed autographs throughout the event and was joined at the festivities by his parents, Ronald and Annmarie, his twin brother, Ron, and his sisters, Johnene and Saundra.
"This Wisconsin team did one thing no one else in the conference did," Zullo told the gathering. "We played as a unit – as a team. What you are looking at out there is 115 guys acting as a family. And when you have a family like that that stays together and are really close to each other, you won't be beat … you can't be beat."
The ceremony featured a highlight tape where Zullo's every move was cheered.
Also on hand was his high school coach, Bob Edgington, who really grasped what Zullo had accomplished from a football perspective.
"Vince has lived the dream of every high school football player in the state," he said.
Many other Central faculty and staff members were present and grateful that Zullo gave them an even bigger rooting interest in the Badgers.
"I feel like a little kid today," said Charlie Spencer, Zullo's sociology teacher. "He was a wonderful student and it's exciting to see him so successful. He's allowed us to be a part of it and I'm just so happy and excited about this."
Notes: Zullo was part of Westosha's inaugural Athletic Hall of Fame class in 1987 … Zullo lettered at Wisconsin from 1991 to 1994 …. He was the Badgers' Special Teams Player of the Year in 1992 … The 1993 Badgers finished sixth in the final Associated Press poll. … References for this piece were the Wisconsin football website, a Kenosha News article of Jan. 8, 1994 and sportsreference.com.
For more information or to comment on this feature, contact the author at dmarran359@aol.com