Hunter Eichhorn, Harrison Ott and Piercen Hunt are elite college golfers with multiple titles on their resumes.
Eichhorn, a graduate student at Marquette University, has won two individual Big East titles and a State Amateur championship. Ott, a fifth-year senior at Vanderbilt, is the two-time defending State Open champion and reached the Round of 16 at the 2019 U.S. Amateur. Hunt, a sophomore at the University of Illinois, is the reigning State Amateur champion and in October won his first collegiate event, the Isleworth Invitational.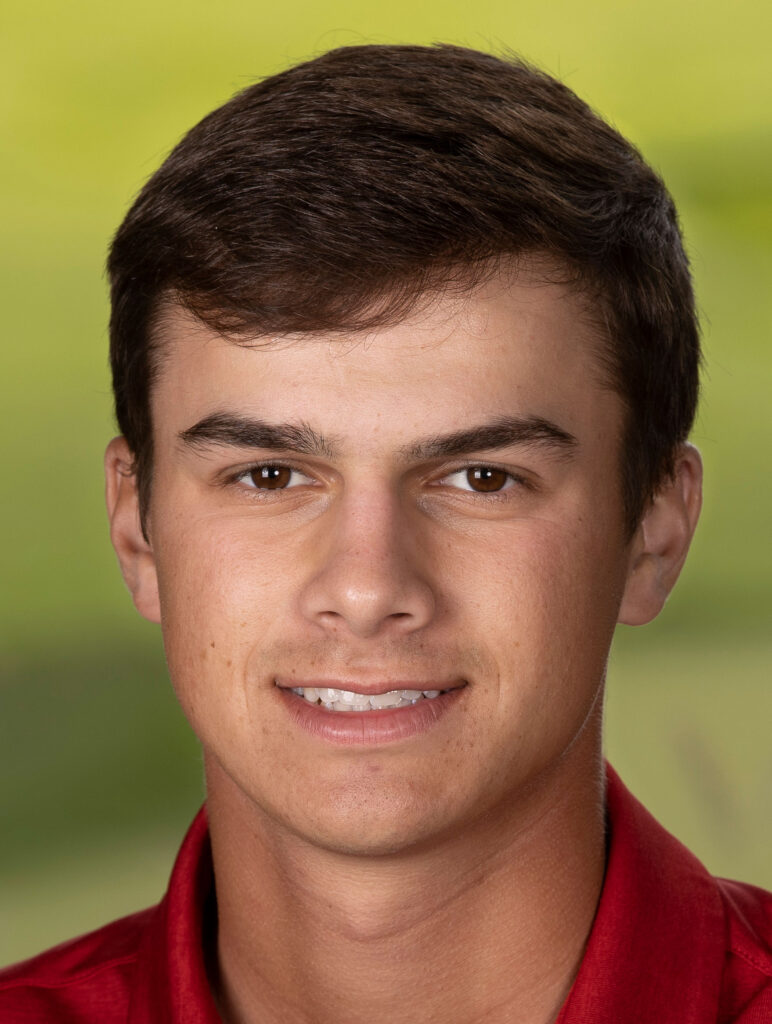 So, which one is the highest-ranked NCAA Division 1 golfer with Wisconsin ties?
Actually, none of them.
That honor goes to Cameron Huss of Kenosha, a 19-year-old sophomore at the University of Wisconsin who is No. 71 in the latest Golfstat rankings, ahead of Eichhorn (94), Hunt (145) and Ott (196).
"Honestly, Cam is one of the top players in college golf now," said Badgers coach Mike Wilson.
It shouldn't come as a surprise, because while Huss has yet to win a major amateur or collegiate title, he has been a fixture on leaderboards in 2021.
This past summer, he made it to the quarterfinals of the WSGA Match Play, lost the Ray Fischer Amateur Championship on the first hole of a sudden-death playoff (after closing 65-65), finished sixth in the State Amateur and went into the 36-hole finale of the State Open in second place before finishing T-13.
"I learned that my game is good enough to compete," Huss said. "I definitely still have to keep getting better to keep going up levels. But I learned a lot about my game and myself, just kind of how coming down the stretch late in a tournament how you have to be patient. You can't start forcing things."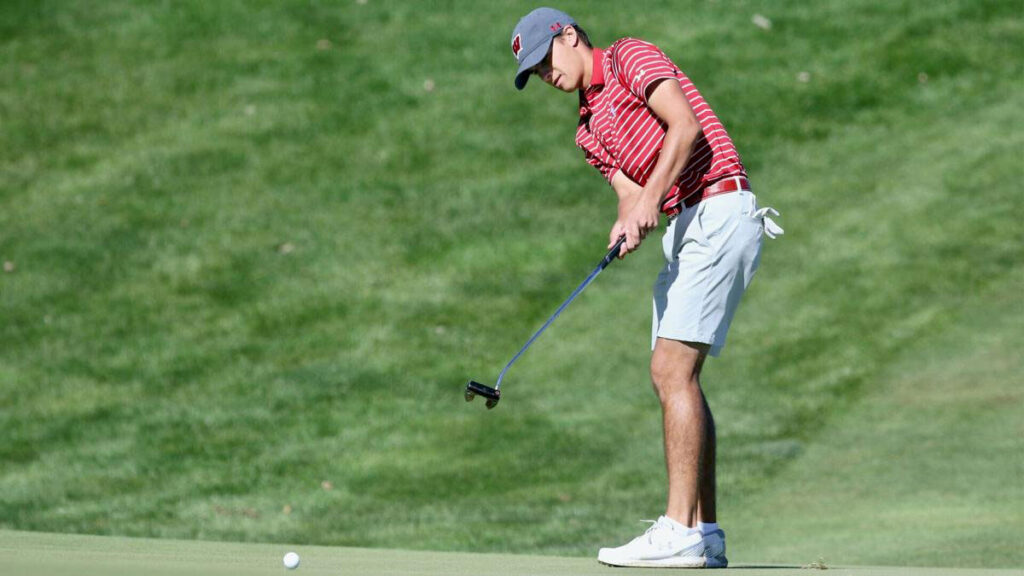 He carried his strong summer play into the fall season at Wisconsin, shooting eye-opening rounds of 62 and 64 in team qualifying at University Ridge. Then, after finishing T-22 in the Marquette Intercollegiate at Erin Hills, he racked up top-five finishes in the Badgers' last three tournaments.
In early October, he birdied two of the last three holes at the Rich Harvest Farms Intercollegiate, shot a closing 67 and moved into the lead at 10-under 206 before eventually finishing second to Purdue's Herman Wibe Sekne.
"He's on the last hole and I said, 'Do you know where you stand?'" Wilson said. "He said, 'Yeah, I need to make birdie, don't I?' He hit a wedge to 15 feet and he canned it. Of course, Purdue makes a 20-footer (on the 18th hole to win). But he knew what he needed to do, and he did it. To me that shows that you've got the ability to do this."
Huss concluded the fall season by earning Big Ten Player of the Week honors after his third consecutive top-five finish, a T-5 at the Steelwood Collegiate Invitational in Loxley, Ala. He closed that tournament with a collegiate-low 66.
Huss finished under par in each of UW's four fall tournaments, with five rounds in the 60s and nine rounds under par. He led the Badgers with a 70.33 scoring average, though senior Griffin Barela was close behind at 70.42.
"Cam and Griffin are neck and neck," Wilson said. "They have a big competition with each other, which is good. We want competition within the team. They support each other as well, but they still want to win, which is what we want. Those two definitely led us in the fall."
Wisconsin has not yet released its spring schedule, but Huss and some of his teammates are planning a winter getaway to Hilton Head, S.C., in early January.
"We'll play a little golf and practice," he said. "All that good stuff."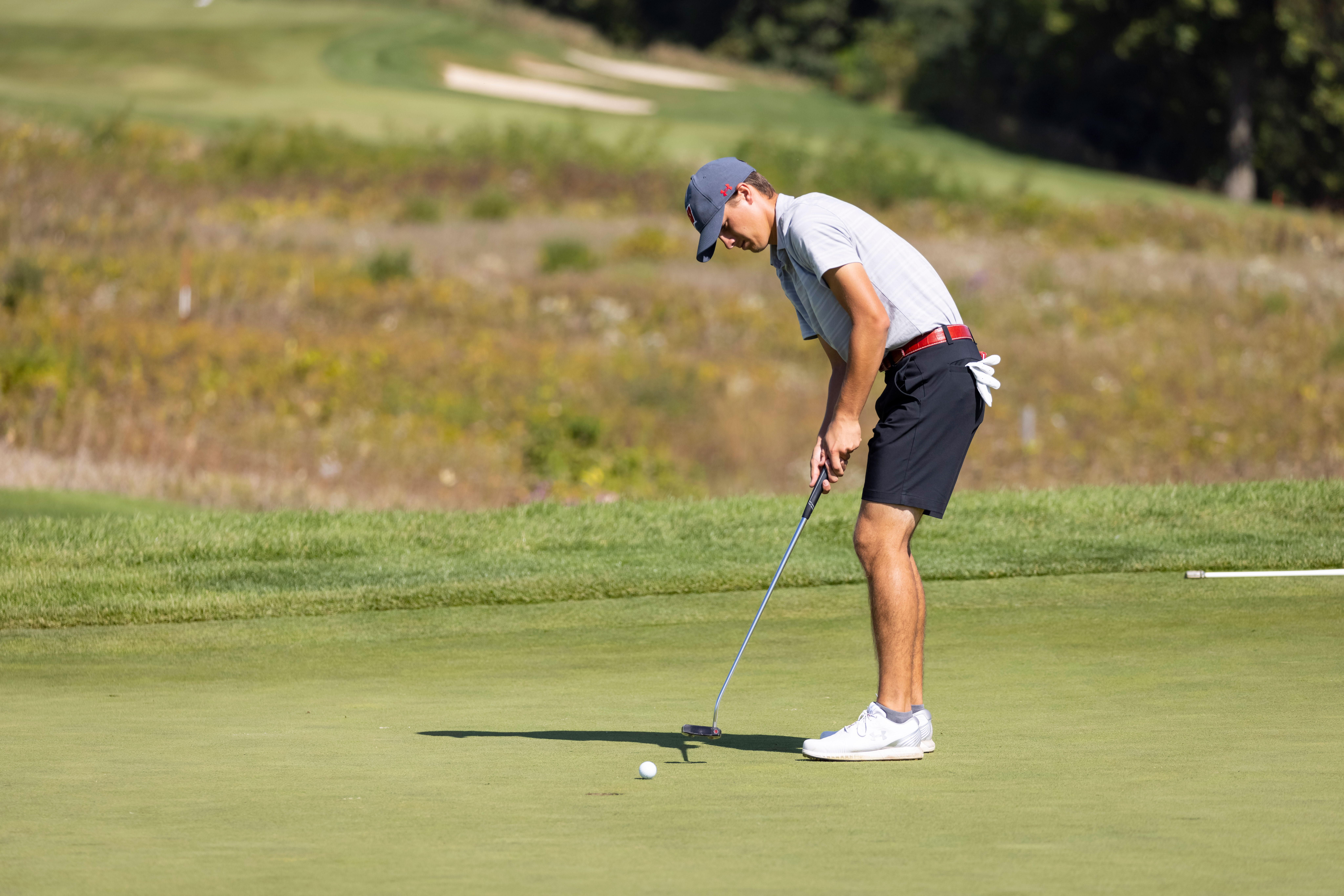 Huss' journey to the top level of college golf was a bit unorthodox. His first love was baseball. A shortstop and pitcher, he played on traveling youth teams and probably would have been a standout at Tremper High School if not for a difficult decision to choose golf over baseball.
"I played baseball my whole life," he said. "I had the (Tremper baseball) coach nagging me going into freshman year. He was like, 'Are you going to play golf or baseball? What are you going to do?' I think he was heartbroken once I decided baseball was done.
"I think part of it was, I was a pitcher. At a young age, playing travel baseball, there was a lot of stress on my right arm. I was getting a little bit of arm pain and golf was a lot less stress on the body. That was one of the bigger reasons. And then I just kind of fell in love with the game."
He also played four years of basketball at Tremper and was a key player off the bench as a senior.
"I love his background, playing multiple sports," said Wilson, whose father was a football coach. "It's hard recruiting that nowadays but when you can get that type of player, they know how to win. Cam learned how to win playing basketball, football and baseball."
Huss hardly was a silver spoon country club kid. He grew up playing golf on public courses in Kenosha: Petrifying Springs, Brighton Dale Links, Bristol Oaks. His swing was self-taught. He has never worked with a swing instructor and resisted the urge to take formal lessons even after he started playing in high-level junior events and listened to other competitors talk about their relationships with swing gurus.
"For sure, there was definitely a temptation once I got to a higher level that I should have someone kind of watching over me," he said. "But I just kind of came to the conclusion myself that maybe I don't want anyone touching my swing. If I got this far already without (an instructor), I might as well just keep going. It's worked out OK."
Huss isn't caught up in chasing speed and power and doesn't obsess over his TrackMan numbers. His driver swing speed is in the 112-114 mph range on the course and is a bit faster in a controlled environment. That's plenty fast enough.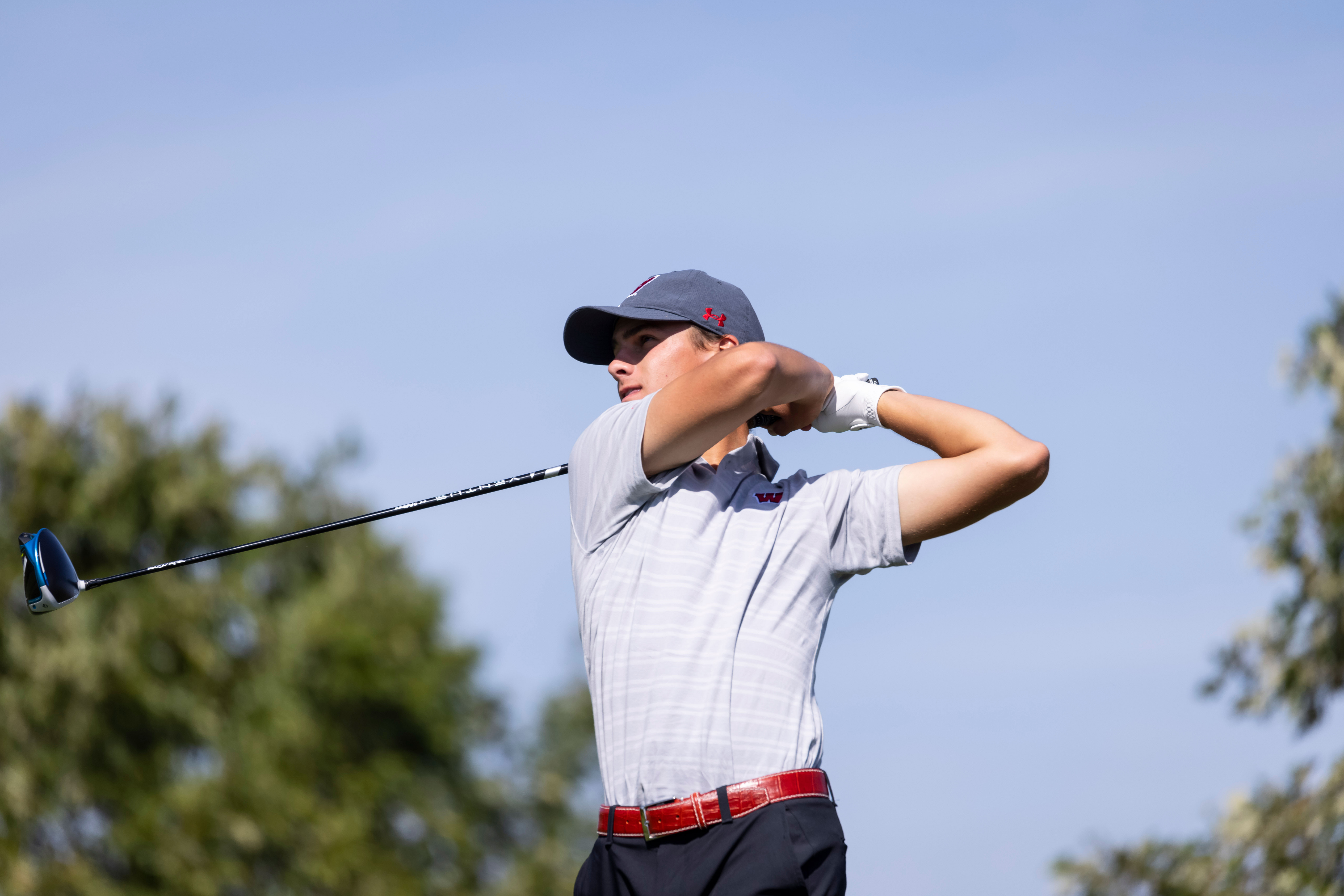 "Going into the winter, I'll take a couple videos of my swing," he said. "Right after Alabama (the Steelwood Invite), I knew I was hitting it well and so I took a couple videos. I still have those to go back to. I'll take videos here or there to make sure everything looks good. When I do get on TrackMan, it's just looking at the path to make sure nothing is crazy there."
Huss' biggest area of improvement over the last year has been his ball-striking. He's always had a good short game and has been clutch with the putter. He's also added strength in the weight room and has put on about 10 pounds since the summer. He now carries about 160 pounds on his 6-foot frame.
"I definitely hit the ball a little better," he said. "I'm a little more consistent throughout the entire golf course, driving and hitting more greens. … I was able to hit a lot of fairways this past year, and greens in regulation have probably gone up on average two or three (per round). So that was huge. Two or three more birdie opportunities per round, you're bound to make one of them if you hit it tight."
Said Wilson, "His work ethic is right there with the best I've ever coached. I think you see it in college golf. It's not that hard to figure out why so-and-so is where they're at. They're the ones that usually work the hardest. Cam is definitely one of those guys. He just needs to keep going on the same path and he could probably take it as far as he wants."
Over the last year, Huss has jumped from about No. 2,500 in the World Amateur Golf Ranking to his current ranking of 1,050. It's a big move, but there's plenty of room for improvement, especially if he wants to be invited to showcase events in the new Elite Amateur Golf Series.
And there's also the matter of putting his name on the State Amateur and/or State Open trophy.
"I would definitely love to get one of those titles soon," he said. "Getting the first taste of the State Am was 2019, when I was in the second- or third-to-last group and I was only 16 years old at the time. Just getting that taste has kind of kept me driven."