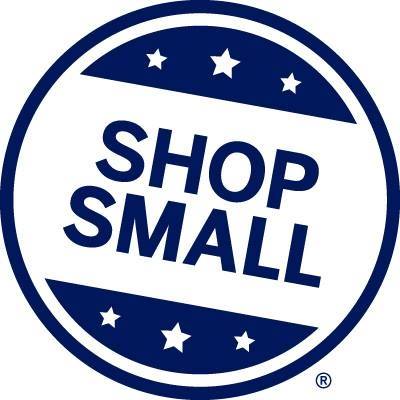 We at Kenosha.com always love small business, and shopping local.
We just love them a bit more on Small Business Saturday.
That's why we put the call out last week for small business owners to send us their special Thanksgiving shopping weekend sales, events, products and services, so we can promote them to you, our readers. More than a dozen responded, and we share them here, along with some top picks from our staff. This is by no means a complete list, but it's a great start as you make your holiday shopping plans.
Happy Small Business Saturday!
Have others to add? Comment on our social posts!
Visit the farm
At Jerry Smith Farm, come for the Holiday Lights and Santa, stay for the shopping. Check out their Feed & Seed Station, open year round selling pet, wildlife and lawn items.
Eat Local
There are no shortage of terrific options here, obviously.
Let's start in Salem Lakes, where the 75th Street Inn, 26229 75th St., is offering its annual gift card sale. Get a $25 gift card for $20, $50 gift card for $40, $75 gift card for $60, or $100 gift card for $80. (Not valid for same-day purchases.)
Speaking of gift cards, Tavern on 6th, 5712 Sixth Ave., is offering a "give a gift, get a gift" promotion. When purchasing gift cards on Small Business Saturday, additional funds will be added to your card to use for another person or keep for yourself.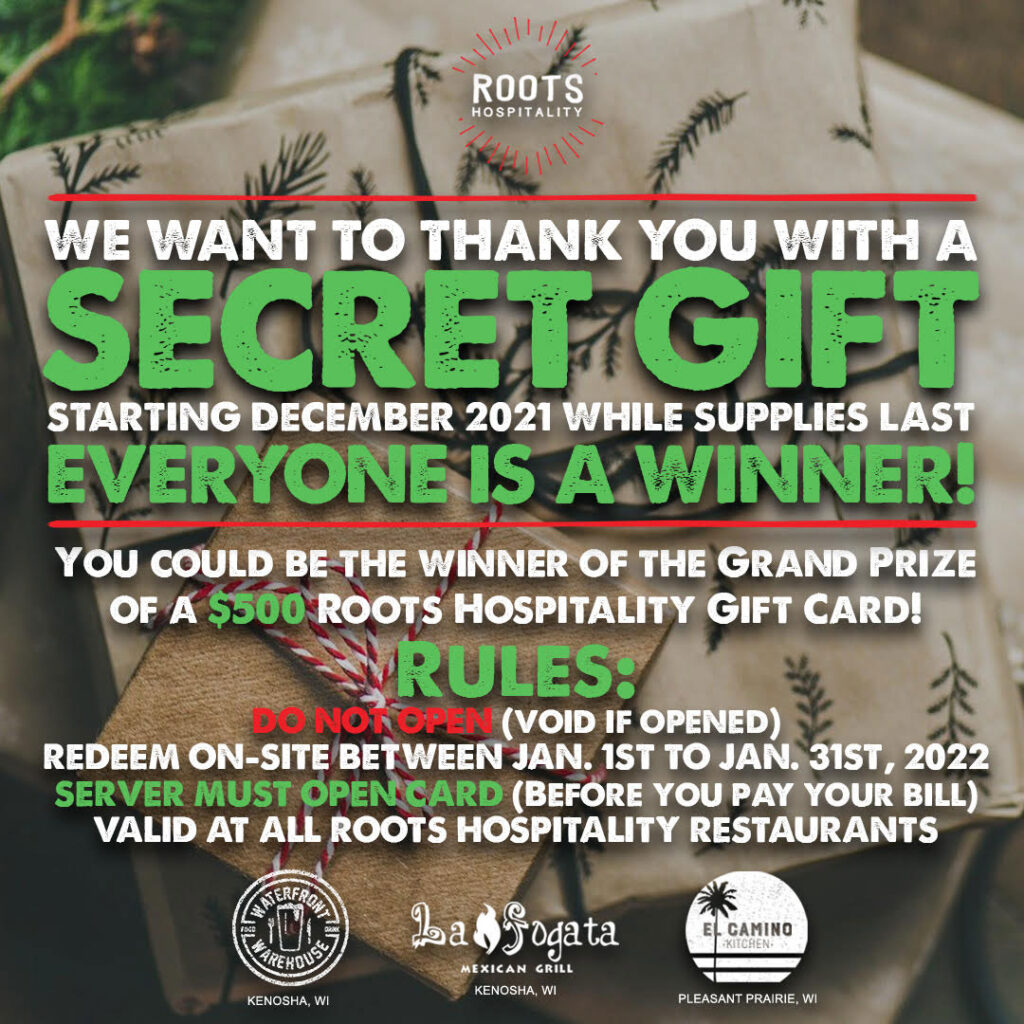 You can't go wrong at Tenuta's Deli, 3203 52nd St. Whether shopping in-store for Italian holiday favorites or ordering a meat and cheese tray online, there is something for everyone at this iconic shop. "Any holiday of any type is big for us," owner Chris Tenuta said. "People want trays, they want prosciutto, something that is part of their holiday tradition."
Swede's, 510 56th St., was also a staff pick. "Everything tastes better when you're Up North," proclaims this downtown Kenosha tavern — especially its signature Old Fashioneds, to go along with its weekly lunch and dinner specials. 
And why not make Mama P happy and bring HoHo Cakes to your holiday party? Get this local favorite at Lou Perrine's Gas & Grocery, 5145 Sheridan Road.
Go back to your Roots
Continuing with the "eat local" theme, there are also plenty of reasons to visit Roots Hospitality Group restaurants —  El Camino Kitchen, Waterfront Warehouse and La Fogata — this holiday season. All three are offering gift card and secret gift promotions, and Santa and Mrs. Claus are visiting El Camino Kitchen on Dec. 1, 8, and 15.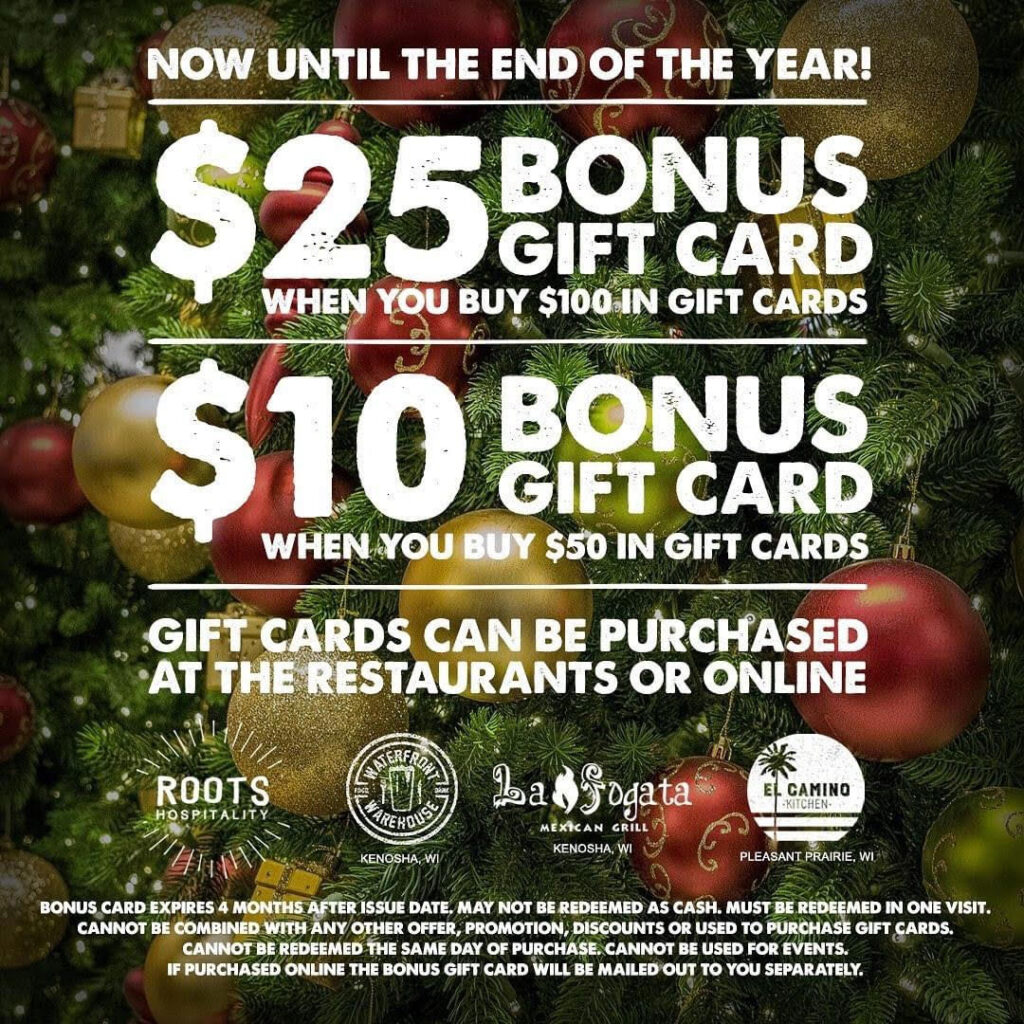 See the images for more information. Also …
Head Downtown
Small Business Saturday options abound in downtown Kenosha. From the submissions we received and our staff favorites …
Calling all sports fans
Our staff loves Super Sports Footwear, Etc. a local, family-owned sporting goods store. The shop at 3206 80th St. has everything from youth football pads and helmets to men's softball bats, and specializes in silk screen printing T-shirts, team jerseys, and school spirit wear.
Give the gift of travel
Looking to give the gift of travel this holiday season and still shop small? In celebration of LaMacchia Travel's 90th year in business, you can purchase a $100 travel gift card for only $90. The offer is valid for gift cards purchased by Sunday, Dec. 5. Use the promo code 90YEARS at check out when you purchase the holiday travel gift certificate online.

"Love in every stitch"
Hookz & Stitchez is an online business offering a variety of hand-crocheted items, promising "love in every stitch," with a focus on hats and headbands this holiday season.
Think summer at Hansen's
It's always pool and spa season at Hansen's Pool & Spa, 4400 Green Bay Road. Small Business Saturday specials include 25% off grilling accessories, 20% off spa/bath fragrances, and free local delivery and setup on all grills. There is also 50% off sauna delivery and installation; free accessory kit upgrades on hot tubs; and free layaway until next spring on all pools, plus a pool toy for under the tree.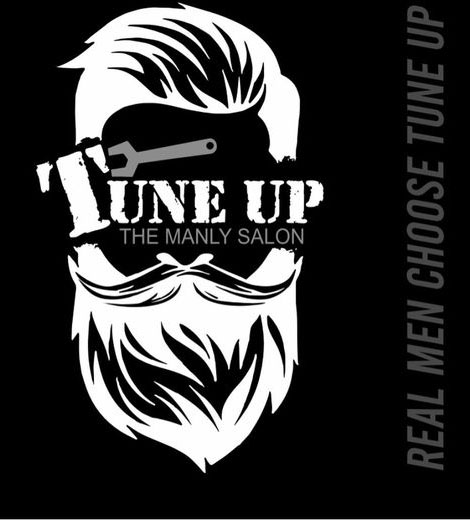 Salon for men
Tune Up, The Manly Salon, 6395 75th St., just opened this week and is offering $5 of all service. "Finally, a hair salon made for men!" the store owner says, "… the man cave of all man cave's with the best hair cuts, shaves, beard trims, kid's cuts, manicures and pedicures." Oh, and there is beer while you wait.
Addicted2Deals in Bristol
The store at 8555 194th Ave. in Bristol sells big-box store items for half the price. This weekend, the store will be handing out coupons for future purchases and drawing for free produce. Hours will be Saturday and Sunday 8 a.m. to noon.
Used tires for Christmas?
Absolutely! Shop Ed's Used Tires, 1021 60th St., family-run for more than 50 years. It has more than 5,000 used tires in stock, and all tires are installed free. Open seven days a week, with no appointments needed.