Jon Olson Jr. is a gifted athlete — a former high school quarterback and flame-throwing pitcher — who dominated the opposition with natural ability and his competitive drive.
Those elite skills didn't translate into immediate success in the Italian American Bocce Club of Kenosha.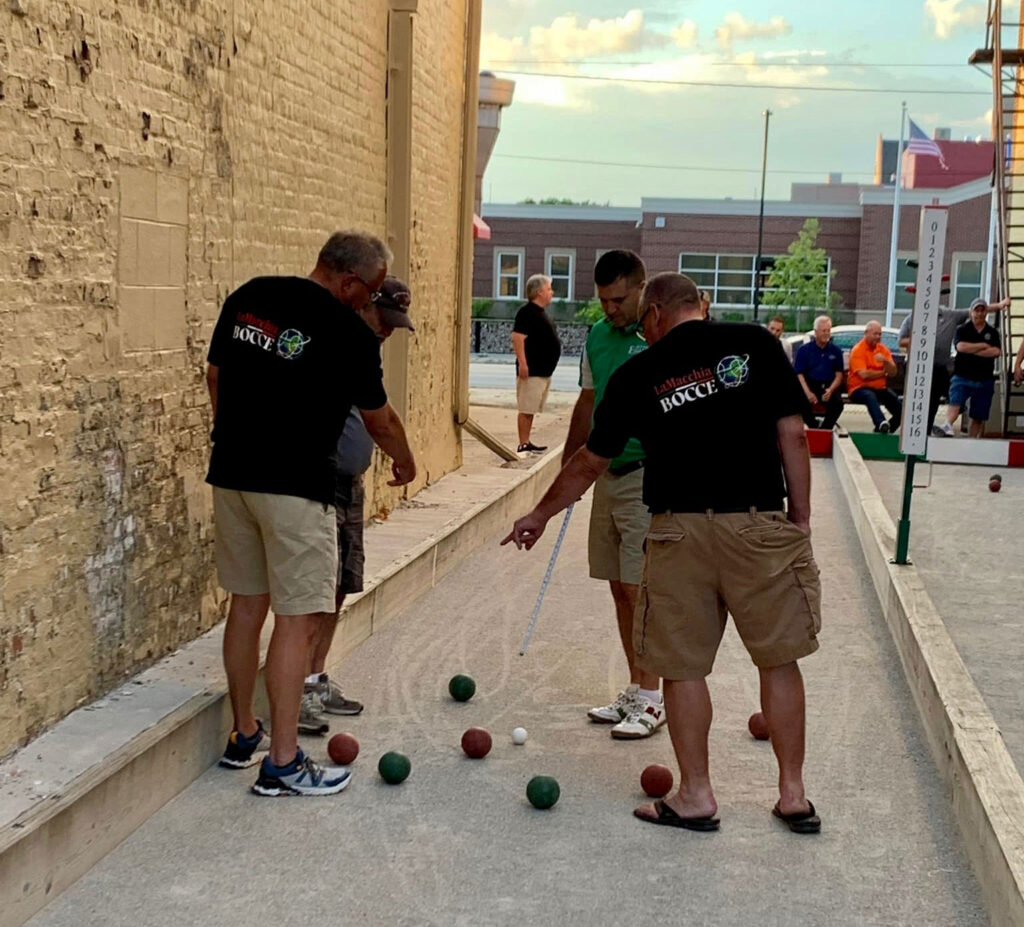 "It was pretty humbling," said Olson, a 2001 St. Joseph Catholic Academy graduate. "When we first started (about 12 years ago), we were the worst team in the league, easily. I don't know if we won more than a couple matches the entire year."
Like a fine bottle of Barolo, Olson gradually improved with age.
Joined by teammates Rob Hogan, Andy Dimitrijevic, Vinny Demarino and Bob Hogan, the Swede's team finished an impressive 35-3 in capturing its second straight regular season championship in the 2021 IA Bocce Club of Kenosha men's league.
Swede's recently capped off its dominating season by winning the league tournament crown to boot.
Olson, 38, nearly pulled off the rare IA bocce trifecta with a regular season, tournament and singles' championship, only to fall to Kenosha's Brock Portilia of Super Sports in the singles' final.
The IA Bocce Club of Kenosha is a local tradition, spanning at least five decades.
"We had a guy that played for 50 straight years," said Fausto Fioravanti, the league commissioner. "When COVID hit last year, a lot of those senior members stopped playing. Now, it's a lot of the younger guys that have stepped up."
A lot of those younger guys (Olson included), learned bocce the hard way with a belt whipping in the tool shed.
"One of the things I liked best about the league is that it's really competitive," Olson said. "There are guys you play against who are well into their 80s that will kick your (butt).
"One guy retired a couple years ago. He was 90. A legend. Someone had to drive him to the games. I don't even think he could see at night anymore, but he was still out there playing."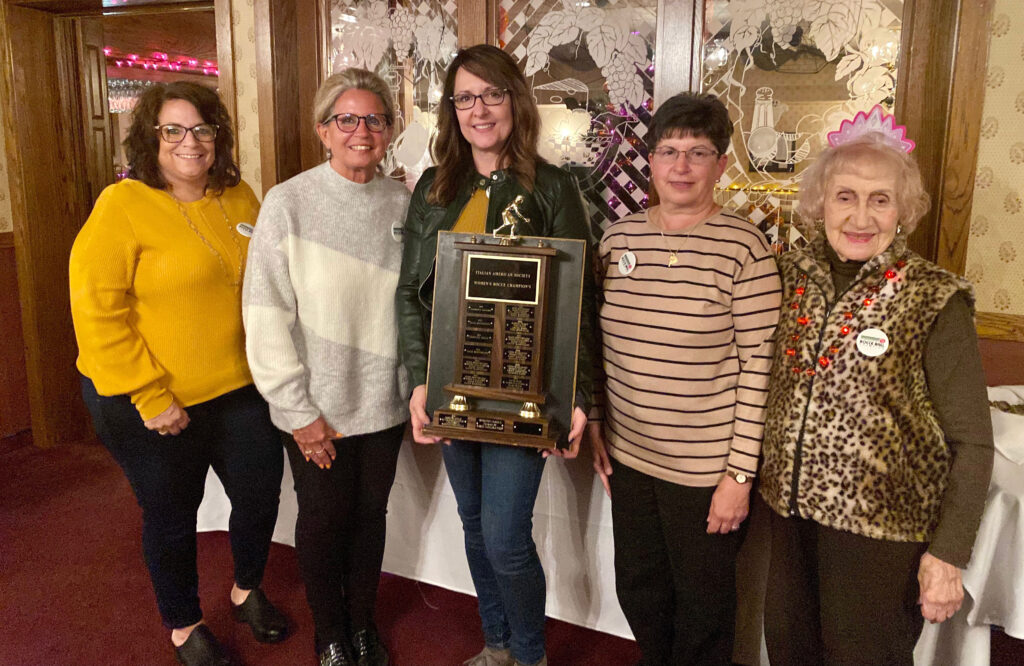 There were over 200 players in the men's and women's leagues. The five-month season includes weekly men's games on Mondays, Tuesdays and Wednesdays and women's games on Thursday nights.
The games are played on two meticulously groomed courts, sandwiched between the Italian American Society of Kenosha, 2217 52nd St. and Cardinali's Bakery, 2225 52nd St.
The women's league, started in 2009 by Nancee Vaicelunas Perry, celebrated with its annual banquet on Thursday (Oct. 28) at the Italian American.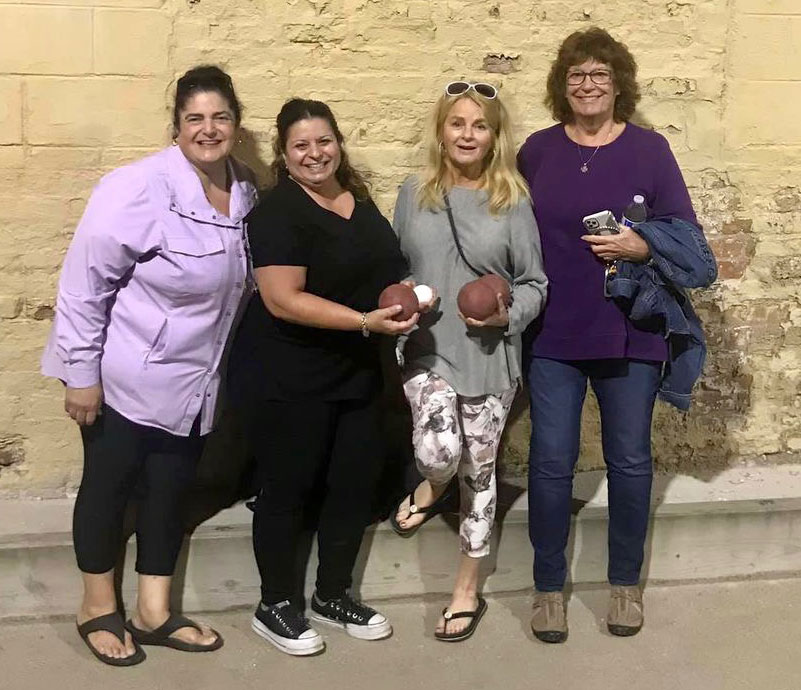 Mary Jane "MJ" Haugaard-Lippert and Dolores Yule, both 92 years old, are active players in the league.
Buona Vita/Dick's Roofing (24-8) won the regular season women's championship. Team members included Jayne Milkie, Lisa Pignotti, Marie Gifford-Stella, Carolina Aiello and Haugaard-Lippert.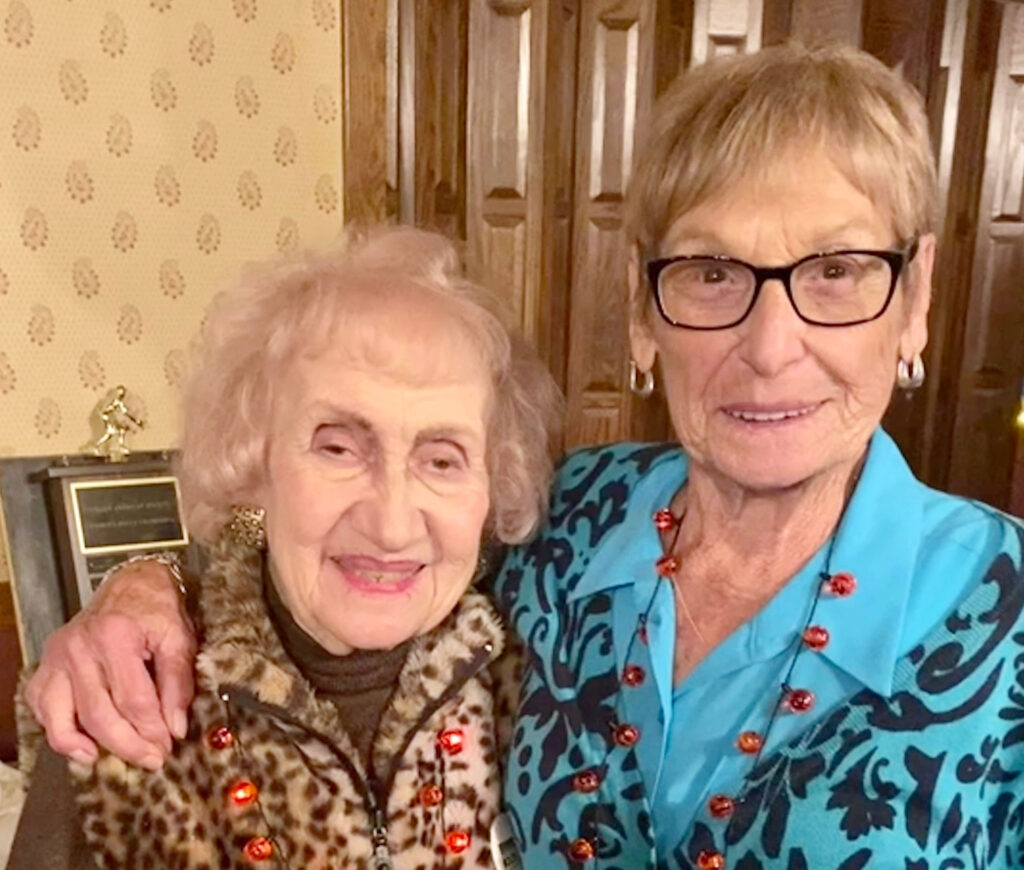 Frankie D's team of Tina Bonofiglio, Nancy DeBartolo, Perry, Judy Kauzrich and Carmella "Cookie" Paulsen won the women's tournament title.
"Last year, during the height of the pandemic, bocce was one of the few things we had to look forward to all summer," said Bonofiglio, the league commissioner. "The unrest in August shut us down for a couple of weeks, but we managed to persevere."
While the competition can get fiery, the leagues are ultimately about making memories and continuing traditions.
"I enjoy the break from work and not talking about the things that stress you out from day-to-day," Fioravanti said. "It allows you to step away for an hour or two.
"It's a slow-paced game that's fun and enjoyable. You're not going to pull a hamstring or rip an achilles. It's a really good time. It's a lot of breaking each other's chops. You need to have thick skin to be in this league."
Pitts Brothers "won" the league's annual Vaffanculo Trophy, a one-finger salute to the team most deserving of the honor.
"We give that award to the team we don't like," Fioravanti joked. "They have to carry it around with them the whole year."