On this date in 1994, the UW-Parkside men's soccer team was basking in the glow of a No. 1 ranking.
Twenty-seven years ago on Oct. 24, the Rangers sat atop the National Soccer Coaches Association of America Division II poll for the first and only time in its 26-year history.
Through 16 matches, coach Rick Kilps' team reached the peak of poll unbeaten with a record of 14-0-2.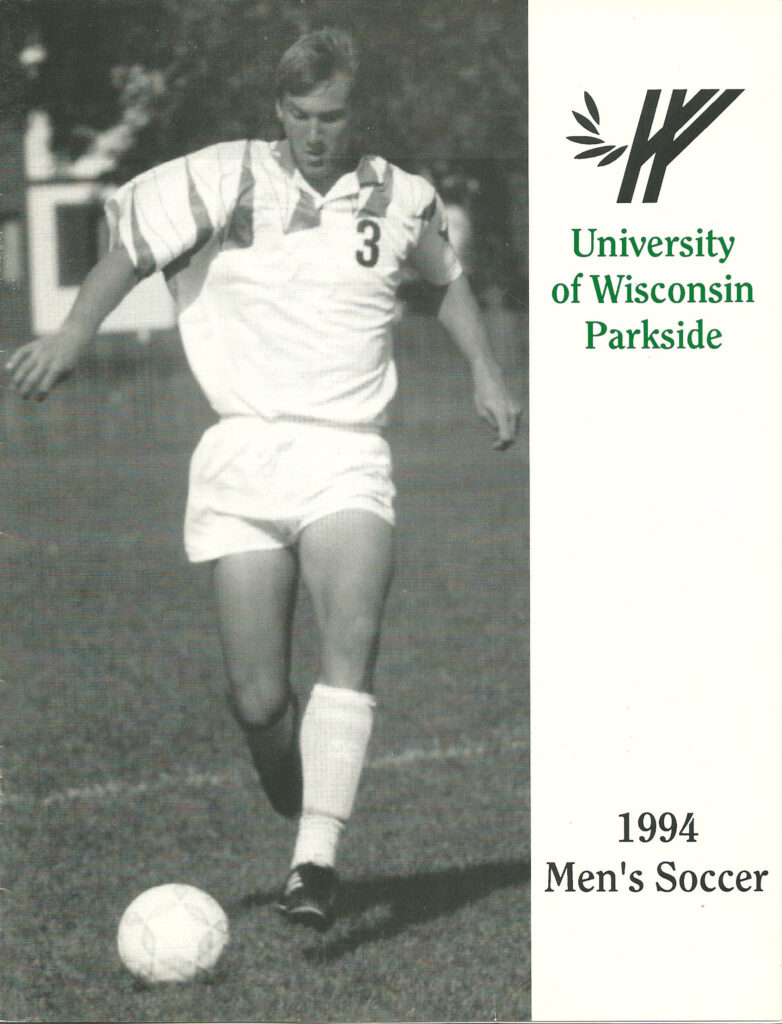 "Being ranked No. 1 was an earned achievement by this team," said Kilps, who was 363-135-40 as Parkside coach from 1984 to 2010. "(It was) an honor to have coached this team. Many times teams get ranked throughout a season but to be ranked No. 1 the last week of the season means you had one heck of a successful year."
Indeed it was and then some.
The Rangers used one of the best defensive efforts in history to make the NCAA Tournament for the first time after years of frustrating and head-scratching snubs.
"This team goes down as one of my greatest of all-time," said Kilps, the winningest coach in any sport at UWP. "In our first years in the NCAA, we were being denied by the NCAA Tournament Committee in 1991 (15-2-1), 1992 (14-3-1) and 1993 (15-2-1). Some of these '94 team members were frustrated and out to prove something."
UWP started its season with a 6-1 trouncing of Trinity and then allowed just one goal over its next 13 matches. The Rangers secured the top ranking after defeating Division I Northwestern 2-1 in Evanston, Ill.
Parkside's road to No. 1 also included victories over Division I Michigan and Drury.
"They were a remarkably competitive group that trained hard and never slacked off in practice or on the game field," Kilps said of his team. "It was a great culture of a very tight-knit group who were on a mission. They were not going to waltz through the season. They took every game as a personal challenge. They approached every practice like it was a game (and) nobody wanted to lose at whatever they were doing."
Following a setback at Gannon (Pa.), a national semifinalist the year prior, Parkside rebounded with a win over St. Joseph's in Rensselaer, Ind., to secure one of the 12 coveted bids to the NCAA Tournament and a top seed in the region.
After a first-round bye, the Rangers fell to rival Oakland (Mich.) 2-0 at Wood Road Field in a quarterfinal matchup. Oakland, which lost 3-0 to UWP earlier in the season, reached the championship game where it fell to Tampa in double overtime.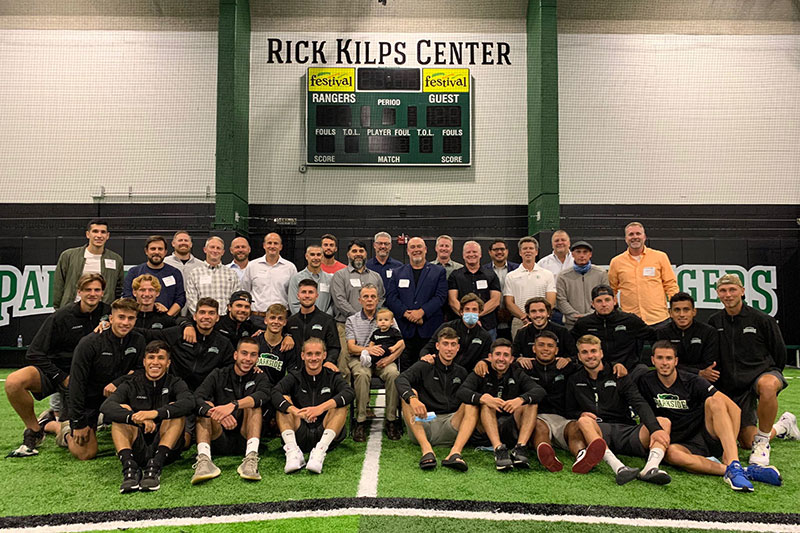 Defense was the backbone of this legendary team, which ended the season ranked third nationally at 15-2-2.
Led by goalkeepers Chris Sagar and Mike Guzaski, Tremper graduate Jason Gould and Peter Gyurko, the Rangers registered a record 17 shutouts and a 0.35 goals-against average.
Offensively, this team wasn't too shabby either.
With future Milwaukee Wave star Patrick White racking up 37 points, Parkside averaged 3.33 goals a game (60 goals), which was ninth best in the nation.
The honors, both immediate and down the road, rolled in for this unit.
Gould (first team) and White (second team) were named All-Americans while Gould, White, Peter Gyurko and Dave Siers notched All-Midwest honors.
Kilps, Gould, White, Siers and Sagar are members of the Parkside Hall of Fame. The entire team was inducted in 2012.
"(There were) some absolutely remarkable players, All-Americans, Hall-of-Famers, future professionals (on this team)," Kilps said. "There were not enough awards to go around for this team. Think of all those awards mentioned and the team picks their own MVP (Gyurko) and he was not in on those awards previously mentioned. (I couldn't) be prouder of a group of young men who played with class and professionalism."
Other team members were Matt Sheahan, Ray Heniff, Dave Johnson, David Corey Hanes, Troy Troskey, Andy Dubnicka, Jim Hatch, Matt Katzfuss, Craig Posselt, Mike Kennedy, Sergio Correa, Steve Goll, Roy Glass, Brian Merryman, Ricardo Pena and Mateo Mackbee (medical redshirt). Kilps was assisted by Rick Vacca and students Tom Czop and Brian Chomka. The manager was Greg Jones.
Kilps is one of the most revered figures in the history of UW-Parkside as witnessed by the recent dedication of the Rick Kilps Center, a 6,300-square-foot facility with state-of-the-art practice fields for the school's soccer, baseball and softball programs. The facility will also serve the UWP staff and students and the community.
Note: Direct comments and suggestions on this column to dmarran359@aol.com