It's no secret that our Kenosha Public LIbrary is top notch. After all, it was named one of the best libraries in the nation last year.
A glance at October's calendar proves that KPL has no intention of slowing down.
In the next seven days, the library offers such a wide array of activities, special events, information and services that it deserves to be shouted from the rooftops.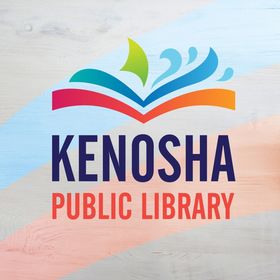 Interested in a virtual tour of locations believed to be truly haunted such as abandoned hospitals and asylums? Looking for Halloween crafts and games for kids? Are you considering a switch to plant-based eating but aren't sure where to start? Or maybe you just want to make delicious pumpkin soup on a chilly fall day, and enjoy it while watching a free movie. And who doesn't want a bag of quality books for next to nothing?
There are free activities and events for every age and interest, and even veteran patrons will find something new to try. For those who have been meaning to check out Kenosha's public library system, this is a great time to start.
The annual Friends of the Kenosha Public Library Fall Book Sale is set for the weekend of Oct. 15-17 at the Southwest Library, 7979 38th St. The sale supports the library in many ways, including the funding of programs for kids, teens, and adults. Patrons can fill a bag of books for just $5.
Sale hours are noon-7 p.m. Friday (Oct. 15), 9 a.m.-5 p.m. Saturday (Oct. 16) and noon to 4 p.m. Sunday (Oct. 17).
The Friends of the Kenosha Public Library is a volunteer organization which provides support for the Library's improvement.
"Look around KPL and you will see all kinds of gifts from the Friends of the Library," organizers said. "Primary fundraisers of the Friends include book sales and book bags. From these funds, the Friends purchase equipment, materials, and provide funding for programming at the Kenosha Public Library."
Education from nutrition to botany and more are also part of this week's offerings.
The virtual series "Plant-Based Nutrition: A Beginner's Guide" is set for 6-7 p.m. Monday (Oct. 11) and Monday, Oct. 18. Presented by Meryl Fury, MS, RN, the series will discuss the why and how of transitioning to a healthy whole food, plant-based diet. Getting essential nutrients, myth-busting with FAQs, and day-to-day will be covered. One easy recipe and several resources will be provided at each session.
Registration is required for both the October 11: How Do I? and October 18: What Else Do I Need to Know? sessions. Participants may register for one or both.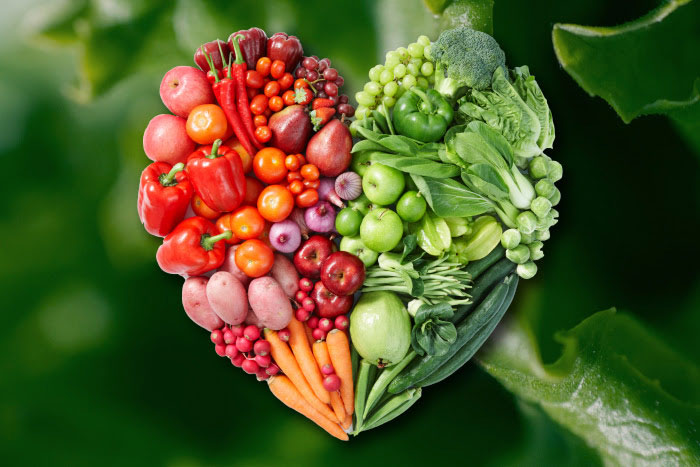 The library teams with the Kenosha Public Museum for "Prickly Science," a hands-on botany event for kids ages 5-12 set for  4-5 p.m. Tuesday (Oct. 12) at the museum, 5500 First Ave. Participants will explore how cactuses survive and then build a desert biome with a take-home succulent.
The event is part of Hispanic Heritage Month, and celebrates Latina botanist Helia Bravo Hollis. The Botanical Garden in Puebla, Mexico, was named after her and is home to many endangered cactus species, her specialty field of study. Registration is required.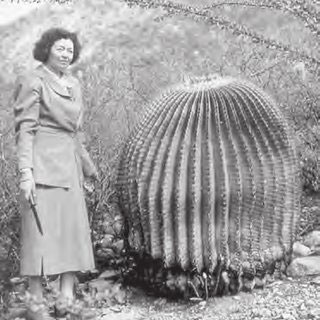 'Tis the season for spooky and not-so-spooky fun. The library offers both hands-on and virtual activities.
The whole family can enjoy a "Friendly Funfest" thanks to the KPL Family Night To-Go Box. Available at all KPL branches on a first come, first served basis starting Saturday (Oct. 16), boxes include craft and game materials and instructions. For a complete list of materials, things needed at home and guidelines for safe use, please click here.
To-Go Boxes no longer require registration, instead a limited quantity of boxes will be made available at each branch when the libraries open on Saturdays. Boxes are designed for a family of four, with a two-box per household limit.
Upping the fear factor quite a bit, Visiting the Beyond with Curt Strutz set for 6-7:15 p.m. on Friday (Oct. 15) will venture into some of the nation's most haunted locations, all from the comfort of a virtual tour.
Explore creepy abandoned hospitals, schools, asylums, homes and more on this tour which uses original photography and a deep dive into the history of haunted experiences. The event is geared toward adults and teens 12-19. Registration is required.
The real-life tale of a hospital janitor with a hermit-like existence who created a secret, bizarre world of collage art and storytelling is examined in Old Weird America: The Fantastic World of Henry Darger, 6-7 p.m. Thursday (Oct. 14), both virtual and in-person at the Northside Library, 2700 15th Ave.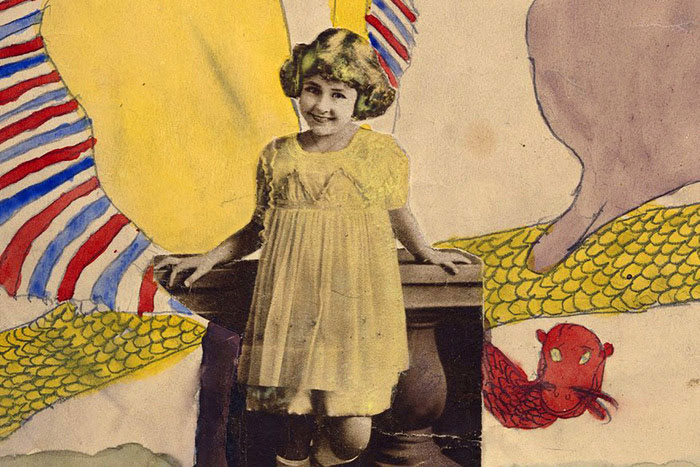 "It was a friend of Old Weird America (series) who suggested we look into the life and art of Henry Darger, a reclusive hospital janitor who lived alone his entire life, and who created a child-like but explicit world of wonder and danger through storytelling and collage," Communications Special Brandi Cummings explained on the KPL's weekly blog. "Come hear about how, after his death, Henry Darger's psychology became a topic of debate and his work became an exemplar of outsider art."
The program is for adults. Registration is required for both In-Person and Virtual presentations.
If those sound weirdly chilling, here are a couple of fall events that are sure to restore that warm, cozy fall feeling.
Pack a chair or blanket and head to Hawthorn Hollow, 880 Green Bay Rd., from 6-8 p.m. Thursday (Oct. 14) to hear Folktales by the Fireside. Storytellers from Kenosha Public Library, UW-Parkside and Gateway Technical College will share stories from a variety of cultures and offer insight into the symbolism and wisdom found in these great tales. The event is sponsored by the library and is free and open to the public.
Warm up after all these fall adventures with some homemade pumpkin soup. Learn how with KPL Cooks: It's Kind of a Big Meal, Pumpkin Soup, a live virtual cooking demonstration from 4-5 p.m. Wednesday (Oct. 13). Presenter Amy Klein will share tips and tricks as participants cook together virtually. For required registration as well as a list of kitchen ingredients needed and the recipe, click here.
That's not all! Along with those special events, KPL runs its regular schedule of storytimes (including bilingual), book clubs and other regular features all listed on their monthly events calendar.
After that impressive lineup, what will Kenosha Public Library do for an encore? Check out Bookmark next week as we delve into upcoming opportunities for Halloween activities at KPL in the days leading up to Halloween, including Fright Nights, after-dark tours and more.