If you've ever wanted to dabble in the art world but were hesitant because you have no experience, the solution to your problem is around the corner.
Krafty and Kreative Finds, a new art space for beginners and experts, will be opening Friday (Oct. 1). Located at 4908 Seventh Ave., the new studio and retail space is situated between The Coffee Pot and Circa on 7th.
Marie Plant, who co-owns the space with Logan Najera, wanted to open a venue to serve the community on a creative level.
"Our main focus is to get people into art — especially beginners," Plant said. "Maybe they've wanted to try something new but didn't know where to start. Now they can come see us in the shop and we can guide them in the right direction."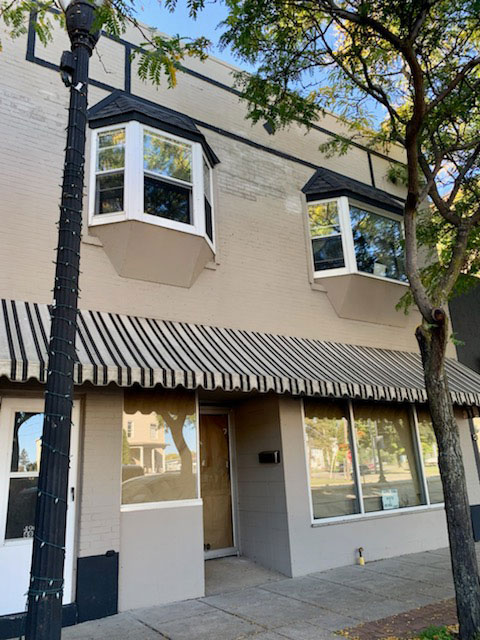 The idea behind the project is to provide a space for active creativity while allowing people to experiment with a wide variety of mediums.
"For example, if someone wants to try sewing but isn't familiar, they can come down here and use our machine and serger to test it out and practice," Plant explained. "They can even tell me what color thread they want and I'll have the machine all loaded up and ready to go! All they have to do is sit down and get ready to learn." 
Activities like sewing can be booked as an appointment or walk-in, and have the option for guided learning or self-taught experimental methods. 
For other studio options such as crocheting, fabric work, painting, jewelry making, and almost any other art form, open studio times are available as hourly, single day and monthly passes at very affordable rates. Discounts for military members, students and seniors will be offered as well. 
Currently, the concept of the space remains fluid and open to ideas. Plant and Najera are hoping to host workshops and special events and are open to suggestions.
"I know there are some really fantastic people here in Kenosha and I would love to have them host workshops about anything artistic that they're good at — and I myself would love to learn from them, too," Plant said.
She encourages local artists, crafters and hobbyists to pass by the shop to discuss any ideas or workshop topics. If anyone with skills in specialties such as stained glass, hand-lettering, or even charcuterie boards wants to participate, opportunities are available and flexible.
"Honestly, I'm open to all kinds of ideas," Plant said. "If an artist wants to host a Saturday morning class or even a one-day workshop, we can absolutely accommodate that. The more people that are involved here, the better."
Besides workshops, the space will offer a retail section ranging from art supplies, craft items, fabric, yarn, ready-made art and much more.
Tentatively, the operating hours will run from 3 to 7 p.m. during the week and 10 a.m. to 7 p.m. on the weekends. For more information, email Krafty.Kreativefinds@gmail.com.