Banana bread is such a staple in our family, and this hearty take on banana bread packs a punch! Using rye flour adds density, flavor and  fiber. This is a great recipe for some fall baking with some warming spices. 
Ingredients:
8 Tbsp (113g) unsalted butter at room temperature
2/3 cup (142g) brown sugar, packed 
1 tsp vanilla extract 
1 tsp cinnamon 
1/4 tsp nutmeg
1/2 tsp cardamom (optional)
1 1/2 tsp baking powder
1/2 tsp baking soda
1 tsp salt
1 1/2 cups (340g) mashed ripe banana (about 3 large bananas)
1/4 cup (85g) honey
2 large eggs
3 cups (318g) medium rye flour
Instructions: 
Preheat oven to 325 degrees. Lightly grease a 9×5 loaf pan.
In a large bowl, beat butter, brown butter, vanilla, spices, baking powder, baking soda and salt until smooth. 
Add the mashed banana, honey and eggs. Mix until combined.
Add the flour, stirring just until smooth. 
Spread the batter into the prepared pan and smooth the top. 
Bake the bread in the oven for 60 to 70 minutes, or until a long toothpick or skewer inserted comes out clean, or with a few wet crumbs. 
Remove the bread from the oven and allow it to cool for 10 minutes in the pan. Turn the bread out of the pan, and cool completely on rack. 
Store leftover bread, tightly wrapped, at room temperature for several days. Freeze for longer storage.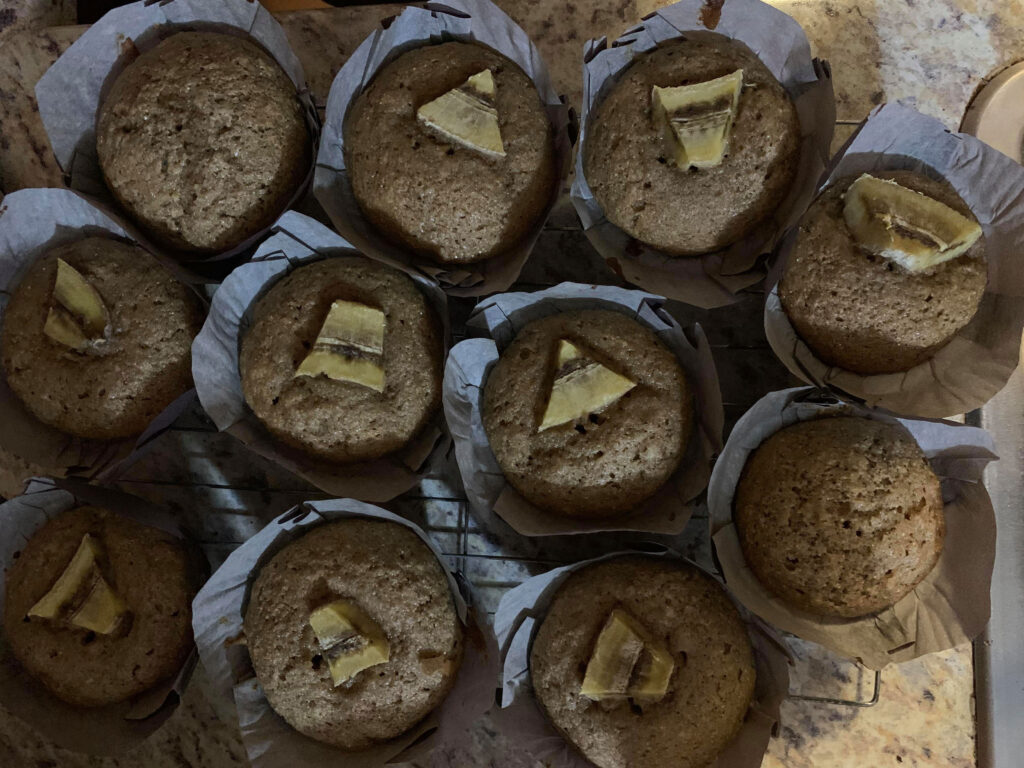 Tips!
If desired, cut a whole banana in half lengthwise and lay the the two halves (cut side up) atop the loaf before baking, as a garnish. Also, you can make muffins if you'd prefer!