As the leaves and the calendar turn, Kenosha is ready for favorite fall traditions from pumpkin farms and festivals to trick or treat, haunted houses and other things that go bump in the night.
Fall Festivals
Grab your favorite cozy plaid garb and head to Flannel Fest Saturday, Oct. 9 at Pets Biergarten, 5555 Seventh St. sponsored by Jockey. The festival runs from noon-9 p.m., preceded by the anticipated Undie Run at 10:30 a.m.
In addition to food trucks and a kids area as well as live music by The Brothers Quinn at 6 p.m., Flannel Fest boasts a couple of exclusive attractions.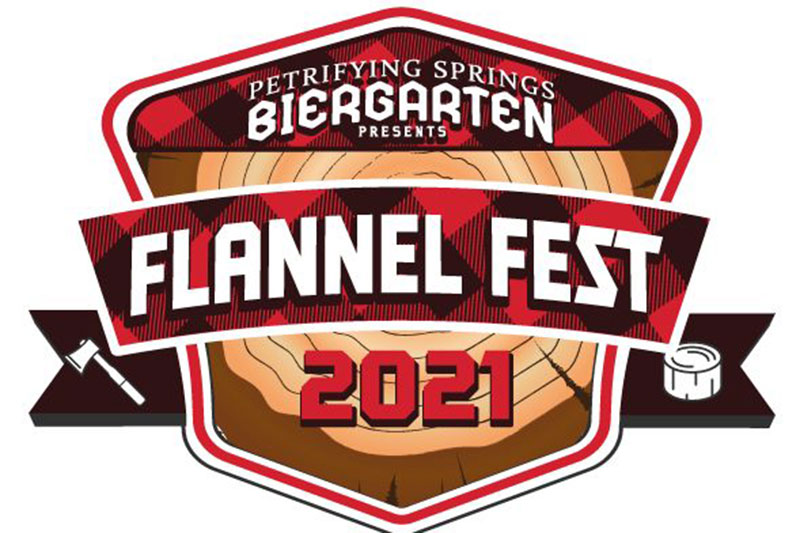 The Timberworks Lumberjack Show takes place at noon, sponsored by Prime Realty / Huxhold Builders of Kenosha. The Timberworks team works with chainsaws, axes, speed carving and feats of daring that definitely shouldn't be tried at home!
That's not the only thing about Flannel Fest that's unique. The Jockey Undie Run, a 3K walk/run through Petrifying Springs Park gets underway at 10:30 a.m. Cost is $20 each for adults and $15 for kids 12-and-under. Registration includes a pair of souvenir Jockey race undies, post-race beverage and other goodies.
So why is it called "Undie Run"? Along with the souvenir undies that come with registration, organizers stressed that "wearing underwear over your clothing is allowed (modestly please, this is a family friendly event). Wearing only underwear will not be permitted."
The inaugural Flannel Fest and Jockey Undie Run celebrate the company's early history and will benefit the Jockey Being Family Foundation, which provides post-adoption support to families both locally and nationwide.
Haunted Houses
Could there be a more perfect setting for a haunted house than the Kemper Center?
In partnership with the Kenosha County Teen Task Force of the Concerned Citizens' Coalition, Kemper Center presents the annual Haunted House from 7-11 p.m. Saturday nights starting Oct. 9 through Oct. 30, with a lights-on kids hour from 6-7 p.m. This year's theme is "Lies, Fables, Horror Tales" and will feature well-known characters like the boogeyman, bigfoot, and even scary Disney characters.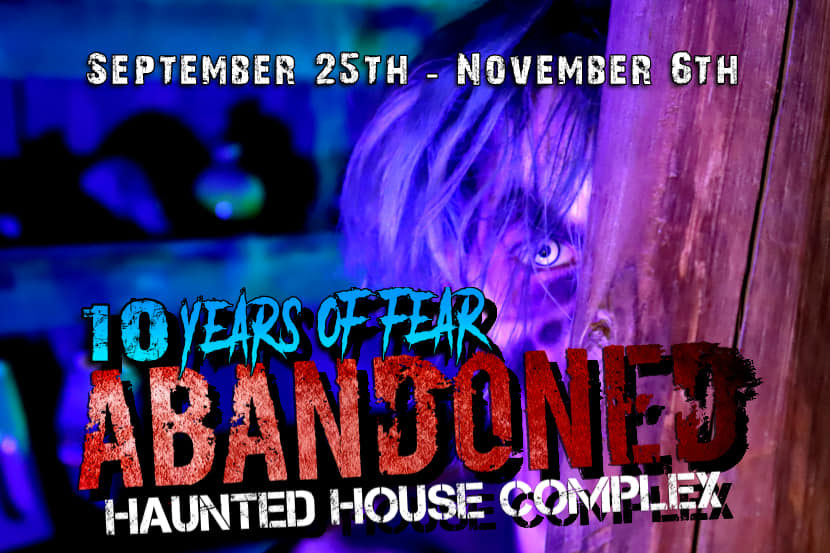 The Haunted House entrance is located in the Faulkner Building around the back of Kemper Center. Concessions are available in the waiting area. Tickets are available only at the door. Admission for ages 10-and-up is $10 per person, $5 for children under 10.
Just north of the Kenosha-Racine county line lies the Abandoned Haunted House Complex, 2825 SE Frontage Road, Mount Pleasant. Composed of three different haunted houses, Ambush, Hysteria and Stalker plus an axe throwing area, the Abandoned Haunted House Complex is open 6:30-11:30 p.m. Fridays and Saturdays beginning Saturday, Sept. 25, through Nov. 5. Tickets start at $35 for the three houses, and other options can be added at additional cost.
Trick or Treat
The popular Trick or Treat on 6th Avenue, now in its fifth year, returns on Saturday, Oct. 30 from 3-5 p.m. The downtown area comes alive with participating businesses offering treats, activities and displays.
So far, that list includes: Scoops Ice Cream, 5711 8th Ave., Ivory Kenosha, 728 58th St., Canna Vita, 515 57th St., Gordon's Sports Bar, 5703 6th Ave., Kaiser's Pizza, 510 57th St., The Down Town'R Saloon, 707 56th St., JJ's Boutique & Studios, 5721 6th Avenue, PUBLIC Craft Brewing Co., 628 58th St., with more to come.
About a mile away in Uptown, little ghosts and goblins will take to the sidewalks to collect treats and enjoy activities courtesy or area businesses.
The third annual Super Saturday Trunk or Treat event is set for 12-2 p.m. Saturday, Oct. 30 in the Uptown Brass Center parking lot, 1901 63rd St.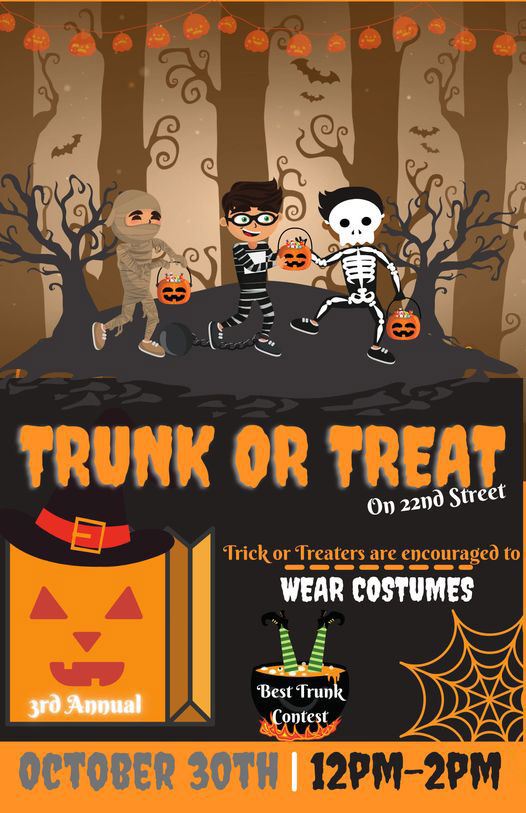 Costumes are encouraged, and prizes will be awarded for best costume and best trunk decoration.
This is a free community event. Registration is not required except for those wishing to participate by decorating a trunk and handing out candy. Please email playspacekenosha@yahoo.com to sign up for trunk participation by Oct. 23. Anyone wishing to volunteer can also email PlaySpace, with VOLUNTEER in the subject line.
Both the 6th Ave. and Uptown Trick or Treat events are sponsored by PlaySpace Kenosha.
Herzing University is proving to be a friendly new downtown neighbor with a Trunk or Treat event from 5:30-7 p.m. Thursday, Oct. 28 in their parking lot, 5800 7th Ave. Anyone wishing to host a trunk can register here; those wishing to attend do not need to register for this free event.
The City of Kenosha's official trick or treat hours are 4-7 p.m. on Sunday, Oct. 31. As in past years, residents wishing to hand out candy should turn on their porch lights or other lights in front of their home.
Pumpkin Farms
Jerry Smith Pumpkin Farm, 7150 18th St., opens its fall season Saturday 8 a.m-8 p.m. Painted pumpkin displays are free. Purchase of a wrist band for this year's paid activities includes access to the giant bounce pad, 6-acre crazy corn maze, petting zoo (additional cost for feed & animal encounters), hayrides, tire mountain are open 4-8 p.m. weekdays and 10 a.m.-8 p.m. weekends. Pumpkins, gourds, cider, baked goods and other fall treats and more and fall crafts are for sale in the general store. The season continues through Oct. 31.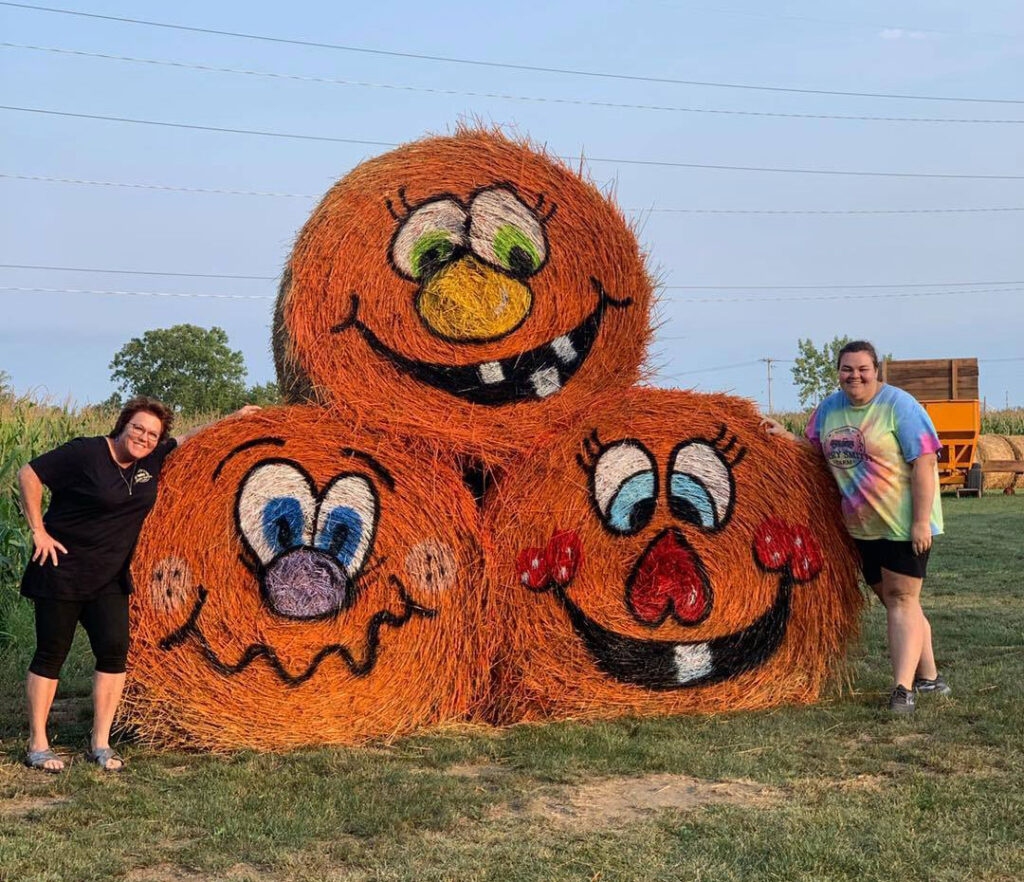 Swan Pumpkin Farm, 5930 Highway H, Franklin, is a short jaunt from Kenosha, and features pumpkins as far as the eye can see. Activities include a corn maze, tractor-pulled hayride, petting zoo, pedal cars, and a giant slide. "Eats and treats" including apple cider slushies and baked pretzels, are available in the Cauldron Cafe and Country Store. The Witch Hollow maze and graveyard offer some slightly scary stuff down on the farm. Season begins Sept. 25.
There are several other pumpkins farms within a short drive of Kenosha offering everything from giant pumpkins and petting zoos to army truck rides through the fields, and even rustic weddings. Locations include: Apple Holler and Land of the Giant Pumpkins.
After Dark
Nightfall comes sooner in the fall, so naturally there's time to schedule some special after-dark fun.
Bring a flashlight and walk among the skeletons of the Dinosaur Discovery Museum for Dinosaurs in the Dark Oct. 15, 22 and 29. Advance registration for a specific time slot is required for this popular event. Each night has four half-hour sessions available.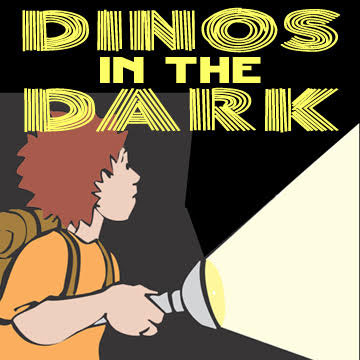 The Dinosaur Discovery Museum has something special and spooky in store for "big kids," too.
High school students can register for a Ghost Hunting event after hours Oct. 15. Participants will hear stories of strange happenings, explore possible evidence of the paranormal, including pictures and EVPs captured by real life ghost hunters. This event is for students in high school only. Cost is $10 members/$20 non-members and advance registration is required.
Adults can be ghostbusters, too! Evidence of paranormal events, ghost stories, and tales of real-life ghost hunters will be followed by time for museum exploration. The event is set for 9-11 p.m. Oct. 29, cost is $10 members/$20 non-members, and registration is required.
***
The Haunted Trails of Hawthorn Hollow event is set for 7:15 p.m. Friday, Oct. 29 at the nature sanctuary, 880 Green Bay Roa. Explore the woods on this guided hike as we share scary stories, local lore, and more. Cost is $15 for adults.
Halloween Glow, an illuminated drive through the Racine Zoo, 2131 N. Main, opens Friday, Oct. 1 and runs through Oct. 31, from dusk to 9 p.m. on Sunday-Thursday and dusk-10 p.m. Fridays and Saturdays.
Admission is $5 per person, free for children ages 2 and younger. Cash or credit cards are accepted at the gate. This is a drive-through only experience, no walking allowed. The event is appropriate for all ages.
Cornucopia
Garden of Eatin' Spooktacular 5K Run/Walk is set for 10 a.m. Oct. 31 at Petrifying Springs Park. All ages and abilities are welcome. Registration includes a 2021 lightweight tech hoodie, commemorative bib with timing chip, finishers medal, small pumpkin and cider.
Zipline through the Glow in the Park Halloween Celebration 6-11 p.m. Saturday, Oct. 30 at Boundless Adventures, 9800 160th Ave. Bristol. Candy for trick-or-treaters and spooky music add to the fun. Costumes are encouraged. Tickets are $42 for a 2-hour climb.
Stay tuned to Kenosha.com's weekly Kenosha Calendar for more events. To submit an event please email Laura@Kenosha.com.