The Restaurant:
Kaiser's Pizza & Pub, 510 57th St., is a Downtown Kenosha institution for family dining with a large welcoming dining room and classic pizzeria menu.
The Featured Dish:
BLT Pizza — Fresh-made pizza dough with olive oil, mozzarella, crispy bacon, lettuce, tomatoes and mayonnaise.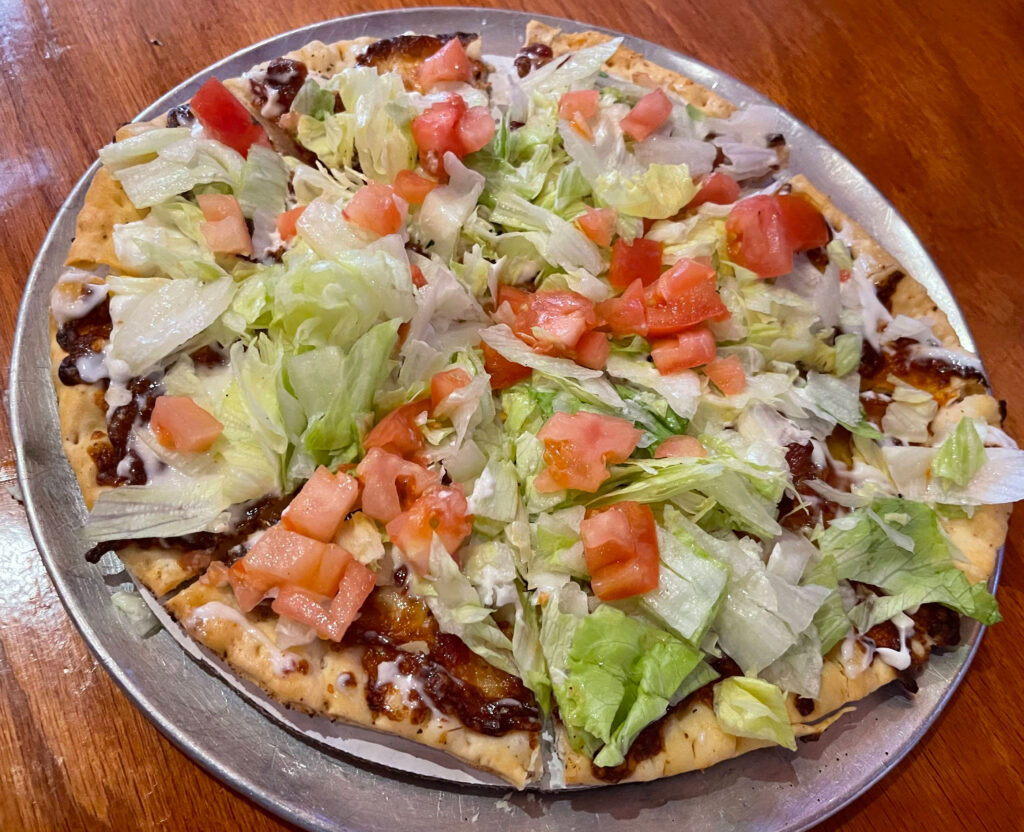 The Flavor and The Story:
Kaiser's Pizza & Pub is a large, family friendly eatery in Downtown Kenosha with well-prepared classic fare and an emphasis on spectacular pizza.
The Kenosha location has undergone several expansions since opening in 2008 and now includes casual bar seating, two large dining rooms and a seasonal outdoor patio.
The menu is quite expansive, ranging from pizza to sandwiches and loaded baked potatoes.
Along with its large available seating, the menu diversity is a great reason why Kaiser's has become a top place to bring large families and groups. There is really something for everyone.
No matter how many great options exist on the menu, you'd be silly not to at least order one pizza.
Kaiser's Pizza & Pub still makes every single pizza on handmade dough with scratch-prepared ingredients and it shows. They have taken home many "Best Pizza" awards over the years and are consistently mentioned when you ask a Kenoshan for their pizza recommendation.
While the classics are done well here, the favorite in my household is something a bit more unique, the BLT Pizza.
If you don't know, my family and I take pizza pretty seriously. The No. 1 thing that makes or breaks a pizza for us is the crust.
The Kaiser's dough recipe and preparation is a wonderful example. Crispy and crunchy, but not hard with great bready flavor.
It's this texture and flavor that provides the foundation that lifts the BLT Pizza into the category of food that dreams are made of.
The crust is baked with olive oil, mozzarella cheese and bacon and then piled high with mayonnaise, crisp lettuce, and fresh tomatoes once it's removed from the oven.
The combination of hot and cold ingredients as well as the contrast between the rich flavors of bacon and mayonnaise with the fat-cutting acid of the tomatoes is no less than addictive.
Pro-tip: If you're a fan of things on the spicier side, ask for a side of jalapenos. The addition of vinegar and heat becomes the crown jewel in this adaptation of a classic sandwich.

The BLT Pizza is available as a 10-inch every day for $11.50.