In my home, leftovers sometimes stick around in our fridge until we realize something may be growing on it. I've learned to be intentional about leftovers. Whenever we make carnitas (last week's Foodie Favorite recipe) we always have plenty of pork leftover. I've come up with a few different recipes to enjoy every bite of carnitas. One of my favorites is my take on an eggs Benedict. Enjoy!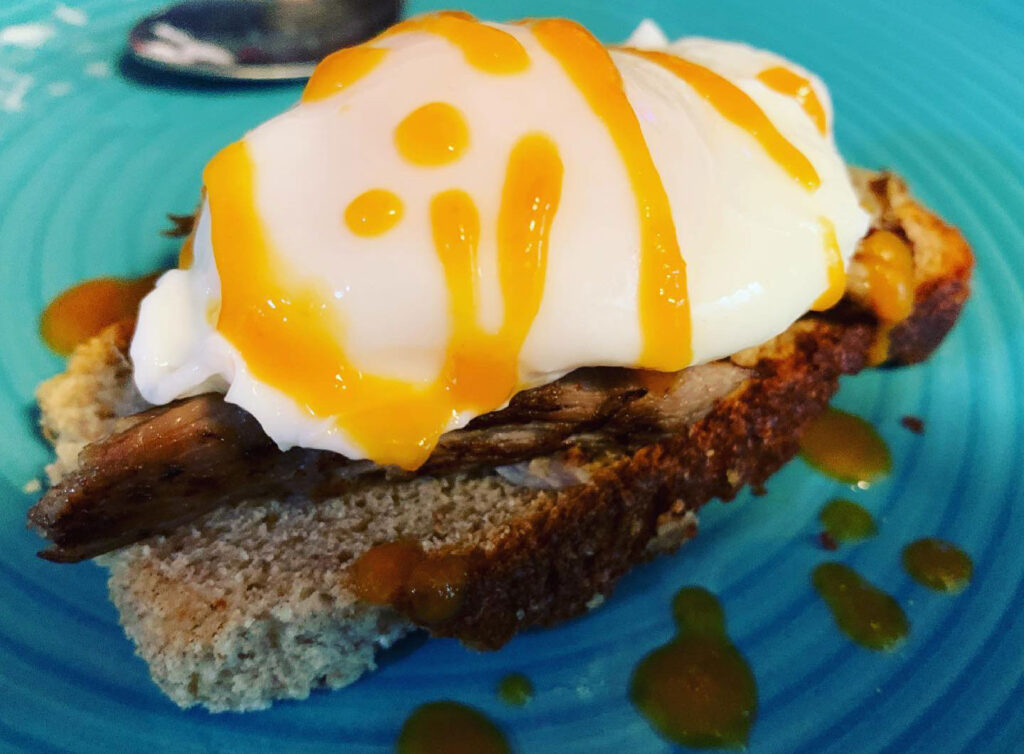 Ingredients:
2 slices of your favorite thick-cut bread
2 poached eggs
4 ounces of carnitas
Tablespoon of your favorite hot sauce, salsa, or dressing
Directions:
Poach two eggs to your preferred doneness.
Crisp up your carnitas by heating some oil in a pan and crisping the pork on both sides. Make sure not to overcook and dry the pork. If you have some of the juices remaining from the roast, you can add some to the pan (or drizzle over the toast).
Toast your bread.
Build your Benedict by placing the toast on a plate, add the pork, place the poached eggs on top, and then smother the dish with your favorite sauce.
Enjoy!
Hints/Tips:
Try a hearty bread, like rye or whole wheat. I used a homemade rye bread.
Habanero, jalapeño, or Serrano sauces work great and add some spice! I used Yellowbird Habanero sauce.
Add some Mexican crema or queso fresco.
To add some freshness, try adding some herbs such as cilantro.
New to poaching eggs? Here's a great video that shows you everything you need to know to make the perfect poached egg to your desired doneness.