The Restaurant:
Boat House Pub & Eatery, 4917 Seventh Ave., is one of surprisingly few restaurants in Kenosha with lakefront dining. This nautical-themed restaurant has been serving Kenosha for generations.
The Featured Dish:
Shrimp & Grits — Jumbo shrimp atop buttermilk and parmesan grits with a beer butter sauce, bacon and scallions.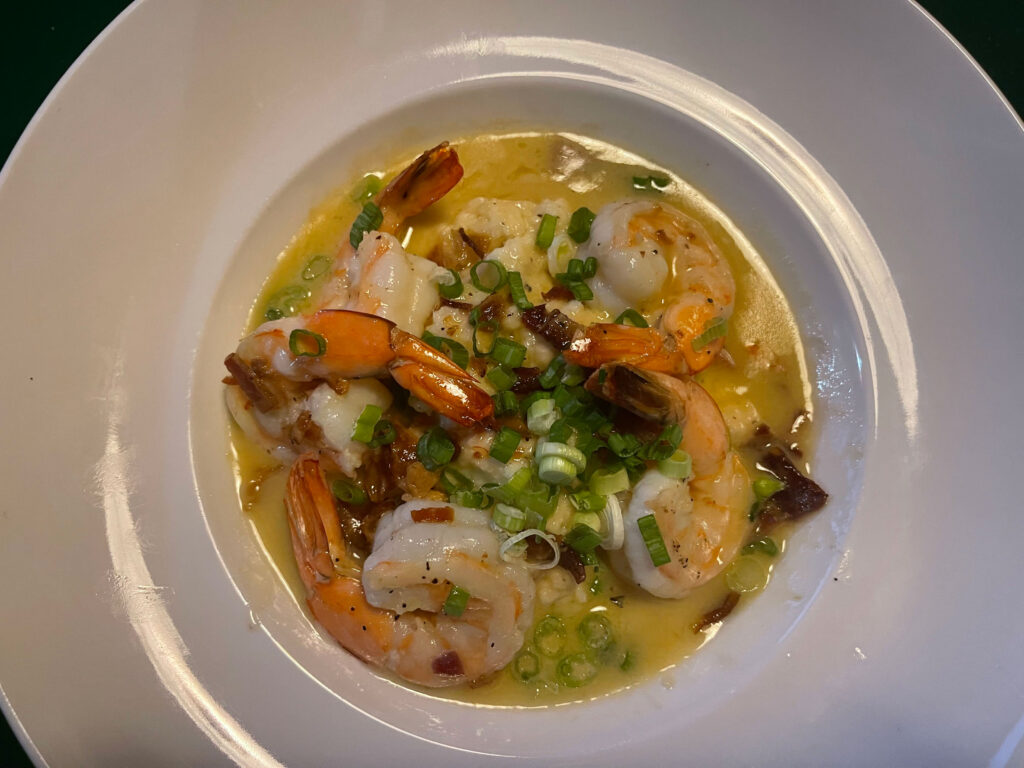 The Flavor and The Story:
Boat House Pub & Eatery is under new management and with it comes some local culinary star power.
Chef Mary Radigan is now leading the culinary team at this classic Kenosha restaurant and we couldn't be happier.
While this location has always been a destination for drinks and snacks with a great lakeshore view, the addition of Chef Radigan means a menu full of appetizers and entrées that you'll want to make the focus of your trip.
The menu focus still skews heavily on seafood as would be expected, but the new dishes are fresher, more exciting and less deep fried.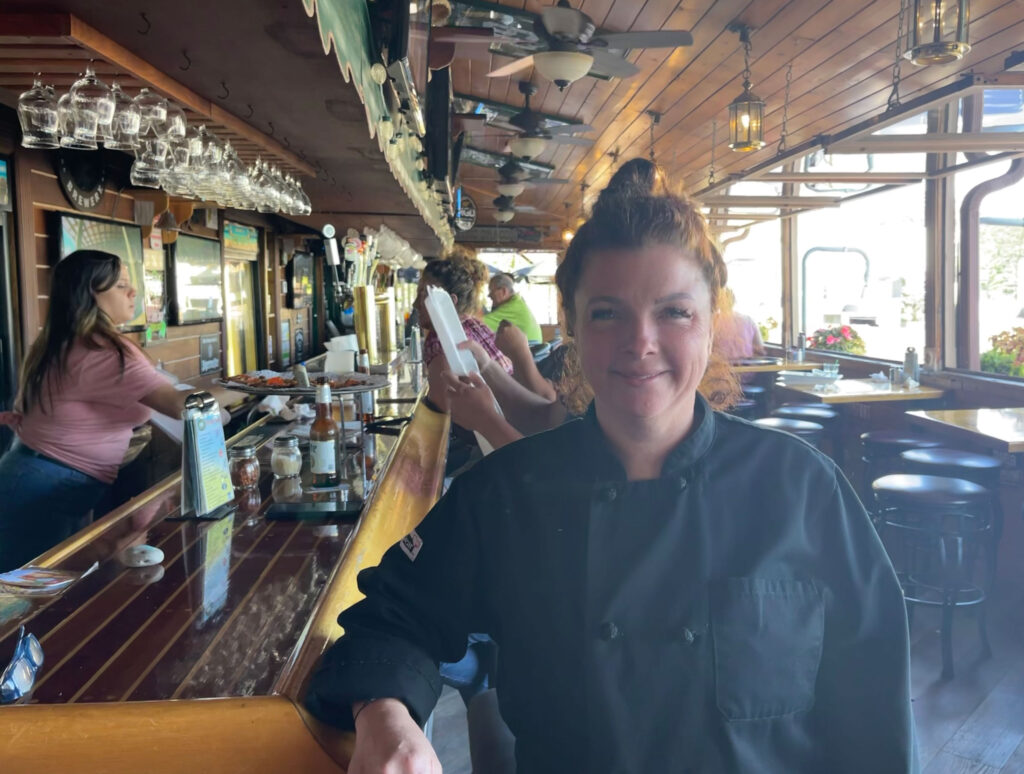 A great example of this is the Shrimp & Grits entrée. Admittedly, I have had the honor to work with Chef Radigan and it is definitely not the first time I've had this dish, nor will it be the last. It's a dish that never disappoints and will definitely be a feature on Chef Radigan's "Greatest Hits."
When asked why this dish has become a staple, Radigan said, "Because it's simple, rich and delicious. People love it."
The large portion of jumbo shrimp will be the first thing that catches your eye when this plate arrives at your table. However, it's the grits that are the star.
Radigan noted that people are often hesitant to try the grits, thinking they will be coarse and dry.
"Clearly they've never had grits with this much butter and parmesan," she said with a laugh.
The butter, beer and bacon-soaked cornmeal porridge become an otherworldly experience. Silky smooth, it will have you slowing down to savor every bite. The parmesan adds complexity while the smooth texture is complemented by the thick and crispy bacon pieces. All of these rich flavors are cut and balanced by the addition of chopped scallions.
Full disclosure: I'd eat these grits by themselves as a meal every time, but it doesn't hurt that they are topped with a massive amount of shrimp.
Chef Mary Radigan's Shrimp & Grits entrée is available every day for $22.
Boat House Pub & Eatery is currently open for dine-in and also takes carryout orders. The full menu, including this dish, can be viewed online at BoatHouseKenosha.com.