A Kenosha business that pioneered the local preschool industry celebrated its 30th anniversary on Thursday.
Kiddie Kare A'Kademie, operated by Kenosha native Holly Tuttle-Barthuly, opened on Aug. 19, 1991 at its current location, 9244 39th Ave.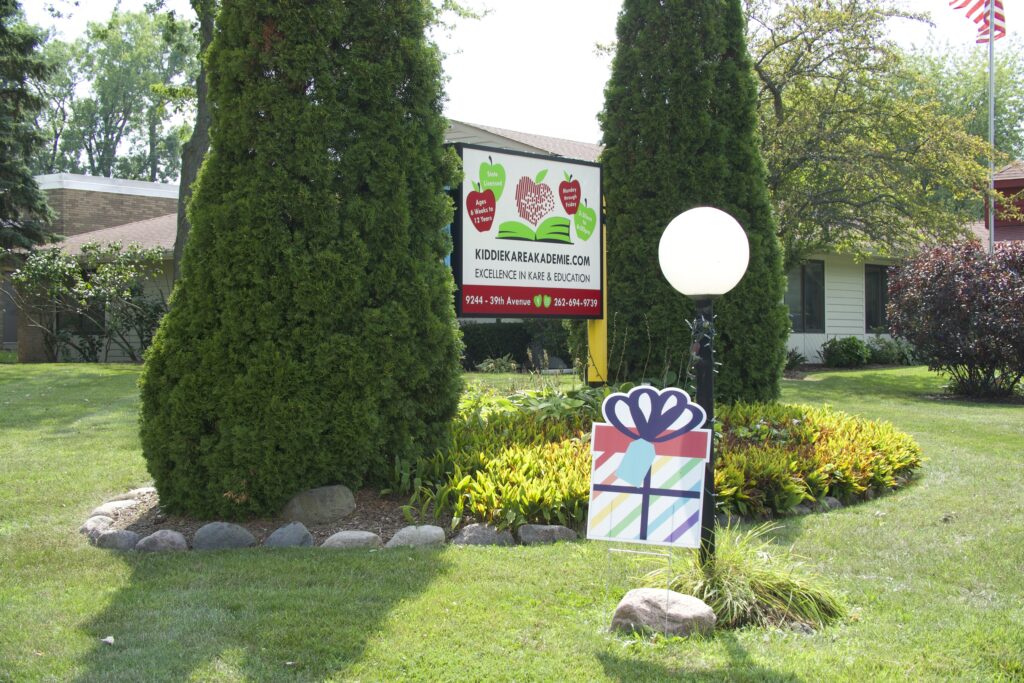 Tuttle-Barthuly acknowledged the hard work of her staff and the support from local parents who have put their trust in Kiddie Kare A'Kademie for three decades.
Of course, there was cake, much to the delight of the children, as well.
"I want to thank our staff, both past and present, and the families for helping us become the school we are," Tuttle-Barthuly said. "Ultimately, it's about the kids and caring for each child. That's why teachers go into this business. They want to provide a safe, healthy place for these kids to be on a daily basis.
"A parent should feel comfortable about leaving their child. That's important to us."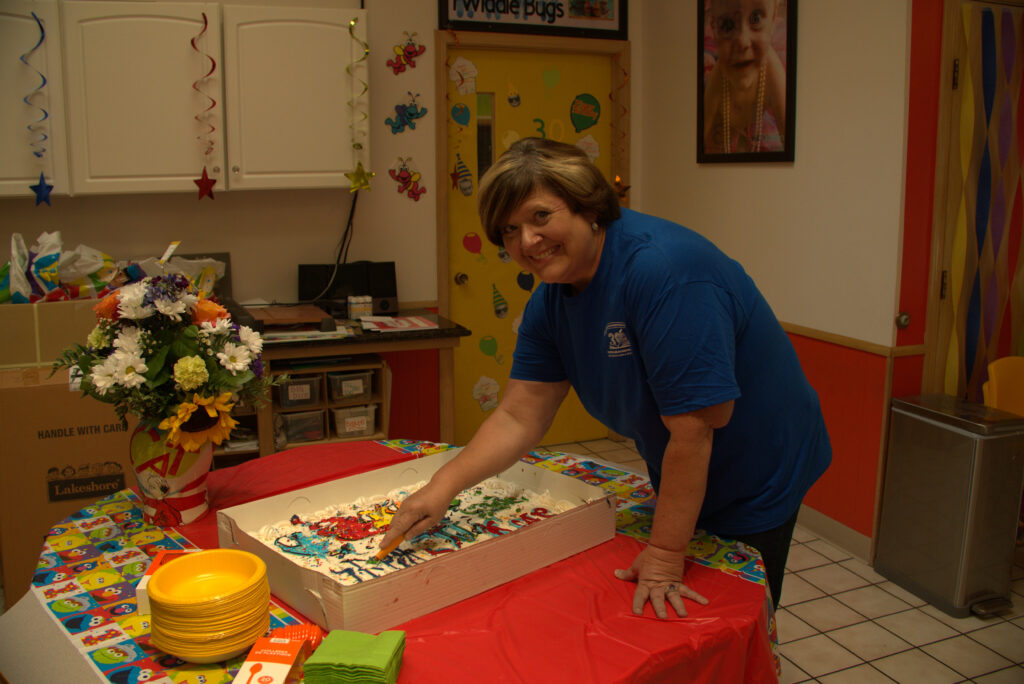 As a proud endorsement, several of the preschool's former students are now parents who drop off their own children at the facility. Even a few staff members are former students, according to Tuttle-Barthuly.
Kiddie Kare A'Kademie takes pride in offering a welcome environment, a place where staff, parents and students can enjoy a positive atmosphere no matter how stressful things might be in everyday life.
"It's refreshing to be able to walk into a place that's calm," Tuttle-Barthuly said. "It's a place where (students) can just be a child and not have to deal with adult issues."
Guided by education director Jennifer Boots, Kiddie Kare A'Kademie has 15 employees (11 full-time). Tuttle-Barthuly's husband David Barthuly is in charge of building operations and is the designated "Sam's Club orderer/picker-upper."
In 1967, Tuttle-Barthuly's mother Stella Tuttle established Kiddie Kollege, one of the first preschools in Kenosha. It was located at the former Kenosha First Assembly of God, 6009 Pershing Blvd.
Kiddie Kollege later relocated to The Baptist Tabernacle, 7951 36th Ave. and Grace Lutheran Church, 2006 60th Street. Kiddie Kare A'Kademie, offering daycare and preschool, opened at its new facility in 1991.
Built by Tuttle-Barthuly's parents Gerald and Stella Tuttle, it immediately became her home away from home.
"Being able to be in a business that your family started is a blessing," Tuttle-Barthuly said. "My mom opened one of the first of two preschools that opened in 1967. She had a dream of caring for and teaching children.
"She wanted to give them a good base for their academic years whether it was academically, socially, emotionally … everything. She had a vision for the kids of Kenosha and had a big heart for them."
Kiddie Kare A'Kademie is for children ages six weeks to 12 years old. For more information, visit www.kiddiekareakademie.com.