The silver lining of tough times is when you get through them, there's just that much more to celebrate.
Fusionelli Fest, a music and art celebration set for Friday through Sunday in downtown Kenosha, will feature 20-plus bands on two stages, an art exhibit, vendors, a raffle and two bars at Fusion, 5014 Seventh Ave.
As the name hints, the event marks one year at the helm for Danny and Aimee Crucianelli. And what a year it was. Jumping into a pandemic-in-process wasn't easy, but a mix of caution, patience, and commitment to Kenosha's music and art community kept them going.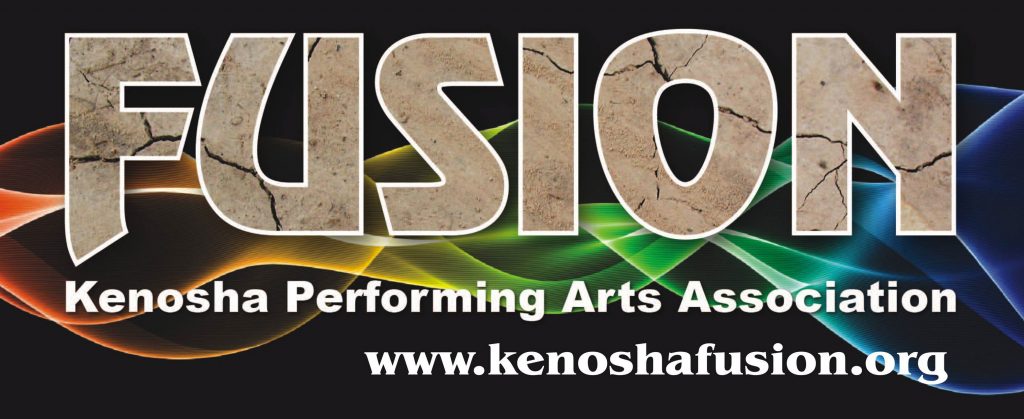 "This event is not only to celebrate one year of operations for my husband and I, also Fusionelli Fest will be our annual fundraising event for some much needed upgrades," said Aimee Crucianelli. "We need to update a few things to make the Fusion experience even better for everyone."
While the event is free, donations of any amount are requested to help with those upgrades, including one of their top priorities, an ice maker.
Friday's kickoff will feature five bands on the indoor stage, beginning with Dog House Society at 8 p.m. Live music goes from start to finish Saturday both inside the venue and on the beer garden stage. The night wraps up with Dropping Daisies, scheduled to take the stage at 11 p.m. with Aimee on drums and Danny on guitar.
Sunday's music lineup starts at 1 p.m. in the beer garden with Indigo Canyon. On the main stage inside, Danny and Aimee Crucianelli will take the stage again with Old Brown Shoes, putting the finishing touch on the fest with their 6 p.m. set.
Throughout Fusionelli Fest there will be a full bar inside and a beer-only cash bar outside.
Saturday's schedule also features a food vendor and art display. Roll With It specialty egg rolls will be on hand from 3 to 10 p.m.
Fusion's featured artist this month, Jason Hedman, will have work on display Saturday 1 to 6 p.m. in front of the Seventh Ave. entrance. Anyone wishing to purchase artwork can arrange to order and pick it up at a later date.
The festival also includes vendors selling items such as henna tattoos, handmade jewelry and dog treats.
Fusionelli Fest Schedule
FRIDAY
Indoor stage
8 p.m. — Dog House Society
9 p.m. — Would You Kindly?
10 p.m. — Kim Banis & The Prince of Wails
11 p.m. — Midnight Crow
Sponsored by KTown Connects Podcast
SATURDAY
Outdoor stage
1 p.m. — TBA
3 p.m. — Tomorrow
5 p.m. — Daniel Acne
7 p.m. — Mike Felton Band
9 p.m. — Spirit Shakers
Sponsored by eXp Realty The Success Team
Indoor stage
2 p.m. — TBA
4 p.m. — Jabril Yousef
6 p.m. — Oscar Green
8 p.m. — Josie Rosales
10 p.m. — Stone Theory
11 p.m. — Dropping Daisies
Sponsored by KTown Connects Podcast
SUNDAY
Outdoor stage
1 p.m. — Indigo Canyon
3 p.m. — Daniel Thompson and his 3 AM Saints
5 p.m. — Toke Magic
Sponsored by eXp Realty The Success Team
Indoor stage
2 p.m. — Lloyd Castleman
4 p.m. — TBA
6 p.m. — Old Brown Shoes
Sponsored by KTown Connects Podcast