If you're looking for something to do this weekend, check out the Kenosha Art Market in Union Park, 4500 Seventh Avenue. Every third Sunday of the month through October, you can find area artists selling original artwork from 10 a.m. to 2 p.m. along with live music throughout each day.
The ongoing Art Market was created in partnership with the Lemon Street Gallery & ArtSpace, with support from Artworks/Pencillarium and the Union Park Tavern.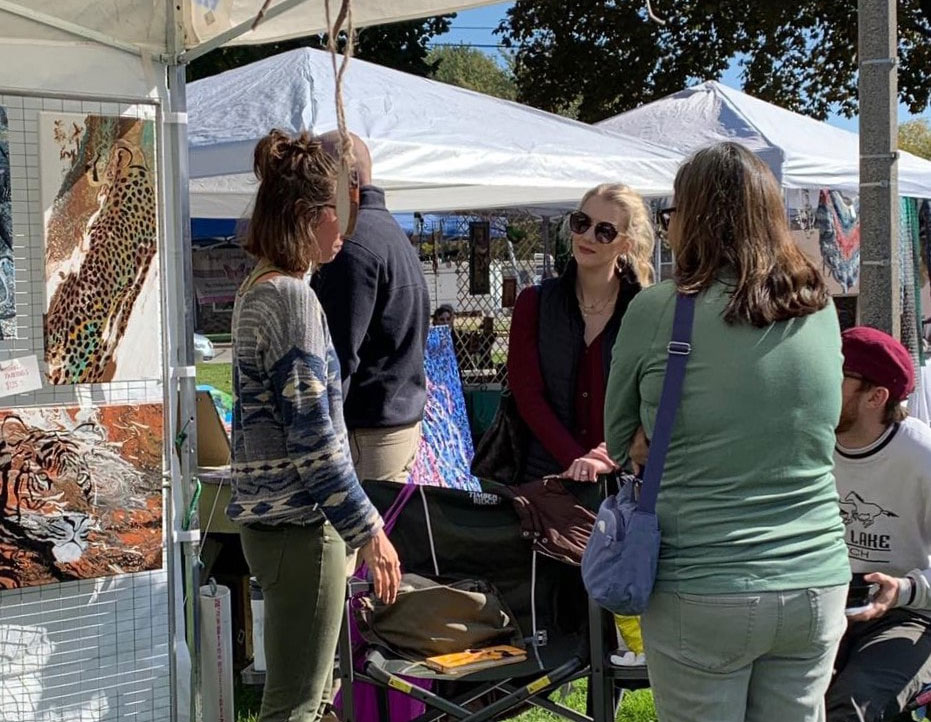 "We wanted to create something outdoors, not in a gallery or a museum, where people could showcase original art," Shelby Nesmith of Lemon Street Gallery explained. "This is not a craft fair, it's original art. It is lightly juried so we can uphold a standard in what we're presenting."
On Sunday (Aug. 15), 32 artists will be featured. Attendees can find painters, illustrators, glass artists, ceramists, jewelers, textile and fiber artists among others.
Inder Singh, a henna tattoo artist, will be doing live henna with a beneficial twist — her proceeds will be donated to an anti-bullying charity. Singh works with different charities that she supports throughout the year, and is also working with the Eye Centers of Kenosha and Racine to bring art to be showcased at both locations.
Artist Larry Lemm will be doing plein air painting in the park, with a focus on nature. By definition, en plein air is a French expression meaning "in the open air" and refers to the act of painting outdoors with the artist's subject in full view. Plein air artists capture the spirit and essence of a landscape or subject by incorporating natural light, color and movement into their works.
"I will take a branch, a leaf, a blade of grass, or anything I want to capture, sit and study them," Lemm said. "These textures are very important and become embedded in my mind."
Beth Dary of Lemon Street Gallery added: "In September, the duo of David Jones and Marilyn Propp will have a portable printing press where they will be doing a fundraiser for Creative Collective, a nonprofit organization."
They will be doing live printing and encourage anyone to pass by and check out the interesting process.
Lake Badgers Tea Scout Troop 881, a Steampunk Scout Troop for adults, will be serving complimentary tea, treats and conversation.
"The Tea Scouts are a group of steampunks who want to provide a positive community for like-minded adventurers to have fun, inspire creativity, foster philanthropy and, of course, drink tea," according to their Facebook page. They will be easy to spot with their Victorian-themed booth and attire, and would love to engage in some interesting conversation.
Thanks to Union Park Tavern, live music will be on site for two different sessions. From 10 a.m. to noon, Tamara Vendetta will perform along with The Hungry Five Brass Band from noon to 2 p.m.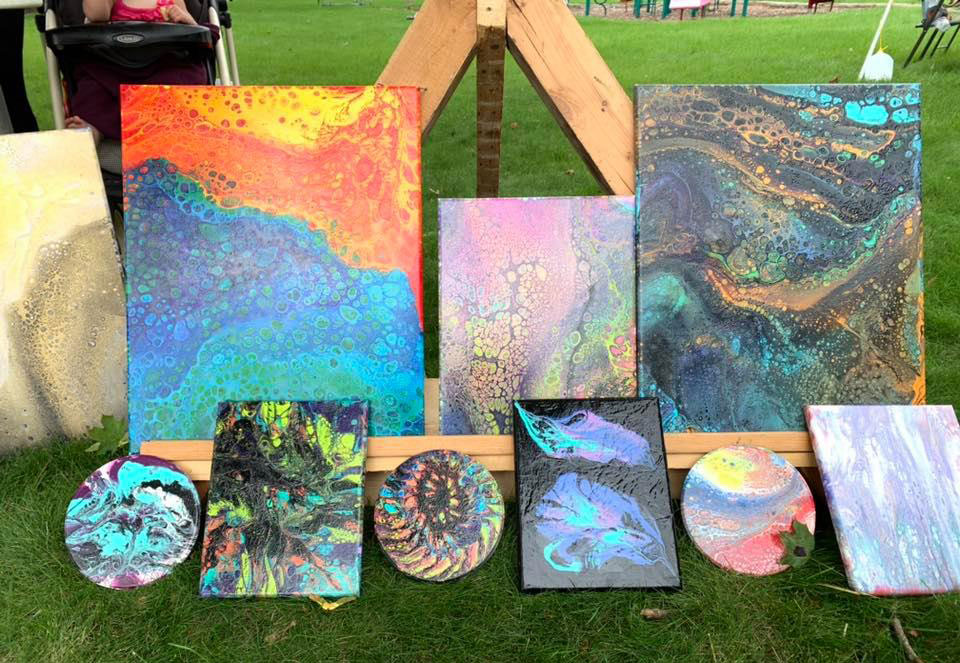 Union Park Tavern will also be serving "walkable" food specials like a walking taco and burritos — perfect foods to take on the go while walking around the park.
"Any artists interested in showcasing their original artwork in an artist booth for the remaining dates in September and October may apply on the website," Dary said. "Fees are reduced to $25 for participating artists so the artists wouldn't have to invest a ton of money to have a booth. Our main goal is to keep the artists in mind first."
For more information, go to www.artmarketkenosha.org.