RANDALL — Kenosha County Sheriff David Beth said he's proud of the way the vast majority of Country Thunder attendees conducted themselves over the weekend. 
The four-day music festival began Thursday and ended Sunday with an electric performance by Blake Shelton and his new wife Gwen Stefani. Tens of thousands of country music fans from across the region descended upon the grounds near Highway P west of Twin Lakes, 2305 Lance Drive.
"The weather was perfect and the crowd's been very, very good," Beth said.
"As far as incidents, we had very few. Our numbers are down for any calls for service here tremendously. Our biggest thing we have is underage drinking, but with the reduced campsites here we have less underage drinkers here. The festival grounds have been pretty peaceful."
Beth said the crowd "seemed very excited" to be able to attend the festival. It was cancelled last year because of the COVID-19 pandemic.
"People come up all the time and thank us for what we're doing and are happy," he said.
The department is expected to soon release a report detailing any infractions.
Kenoshan Nancy Gantzer Ledzki attended the festival for the first time this year. She had a blast with her husband Rich.
"It was a good experience. The music was phenomenal," she said. "Blake Shelton just capped the whole thing. We also really liked Eric Church. We thought he did a phenomenal job, too. Blake made us feel like we were in his backyard and was so natural. Then, of course, Gwen came out and it made it even better."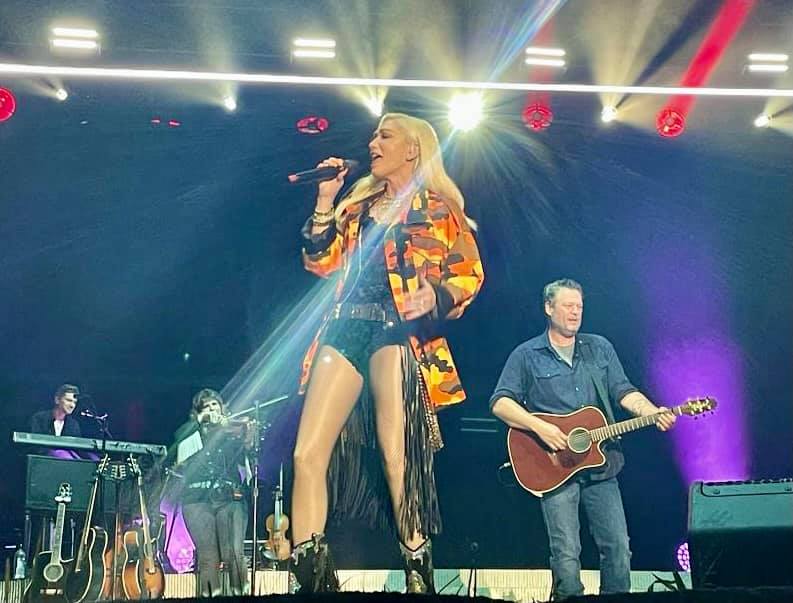 Although Gantzer Ledzki can't "party like I'm 20 anymore" she is open to "glamping" next year. The "glampsite" includes air conditioned tents with beds, private showers, free ice and plenty of swag.
"We really enjoyed it. There were no problems around us and everyone was having a good time. I think everyone appreciated that we could be out and do this. After the year that we had it was nice to be out there," she said. "We had so much fun and I'm sure we'll go again. I don't know why we waited so long to go."