On this date (June 26) in 1962, Kenoshan Bob Hartman was pitching for the Cleveland Indians.
He was also pitching for himself.
Fifty-nine years ago today, the greatest high school pitcher in Kenosha history turned in the game of his life.
Making his first big-league start, the left-hander twirled 10 brilliant three-hit innings but received no decision in Cleveland's 3-1 win over the Detroit Tigers in 12 innings in the second game of a doubleheader before 36,308 at Tiger Stadium.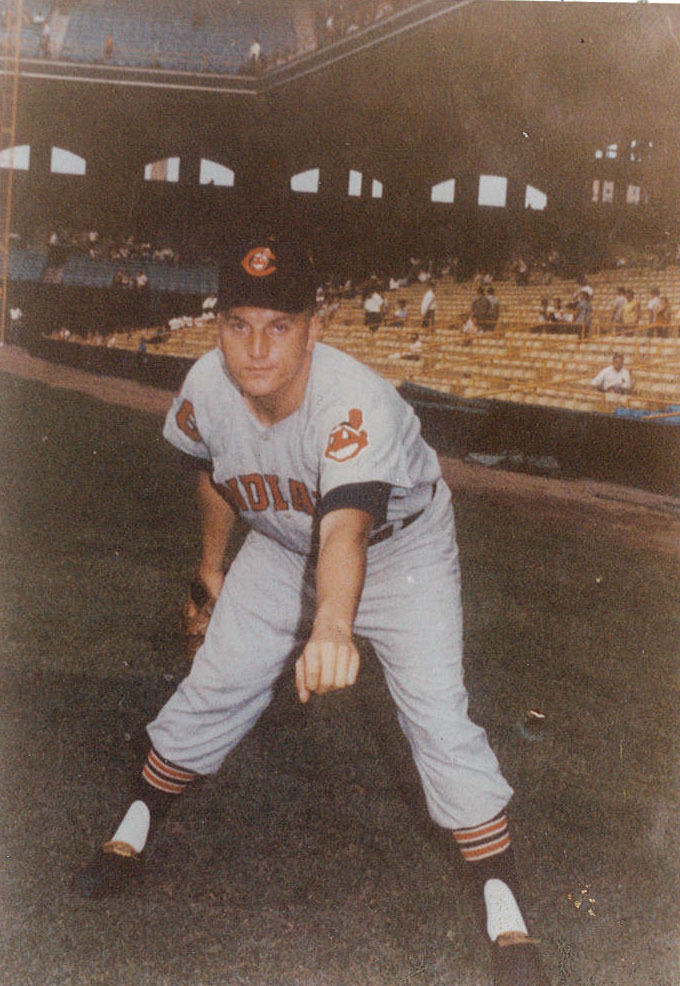 It appears Hartman, just 24 at the time, was rushed into the assignment.
The Bradford graduate was summoned to the majors after going 4-2 with a 2.65 ERA at Triple-A Louisville.
His Cleveland debut came after Hall of Famer Jim Bunning blanked the Indians on four hits in a 6-0 win in Game 1.
According to Hartman's biography by the Society for American Baseball Research, Cleveland manager Mel McGaha, in need of a starter for the nightcap, handed the ball to Hartman and said "You're it."
At long last, Hartman, one of the most touted prospects of his era, was getting another shot at "The Show."
It had been a long road back to the bigs for Hartman, who pitched most of his career after discovering he had diabetes.
He was signed by Milwaukee in 1955 following an amateur career which saw him pitching semi-pro ball for the Kenosha Chiefs at age 13 and overmatching hitters as the ace of Bradford's inaugural varsity team in 1954.
"He was way ahead of his time," longtime friend and teammate Bob Lee said in the Kenosha News in 2010. "He was a phenom. He was way out of his league. Guys were happy just to hit a foul ball against him. He was what you would call a natural for his age."
And Hartman showed enough promise to get a shot from the Braves in 1959.
In three relief appearances, Hartman posted a 27.00 ERA in just 1.2 innings before being returned to the minors.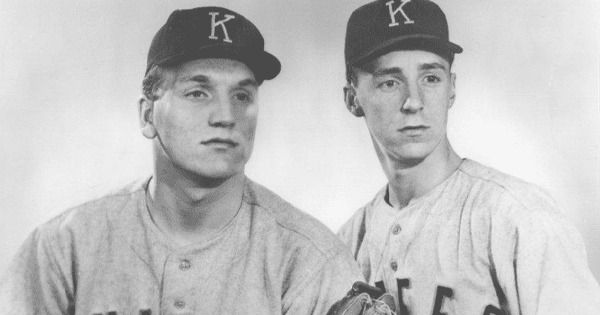 For whatever reason — injuries, the Braves pitching depth or his condition — Hartman never pitched for Milwaukee again.
His "hometown" team which gave him a $4,000 signing bonus, saw him sparkle in their farm system and brought him to the majors, dealt him to Cleveland on June 24, 1962.
Two days later, Hartman was quickly pressed into service with his new team.
If the sudden and short notice was true, it may have played a role in Hartman's wobbly start in what was his fourth big-league game and first outing since throwing a scoreless seventh inning for the Braves on June 12, 1959 at Wrigley Field.
After retiring the first two Tigers he faced, Hartman gave up a home run to Bubba Morton, walked Rocky Colavito and yielded a single to Norm Cash.
According to his SABR bio, Hartman was one pitch away from a trip to the showers but saved himself when he got Steve Boros to pop out to end the threat.
From there, Hartman was nearly untouchable.
He allowed just one hit over the next nine frames while striking out seven and walking two.
From the end of the third to the end of the 10th, Hartman retired 21 of the last 22 batters he faced.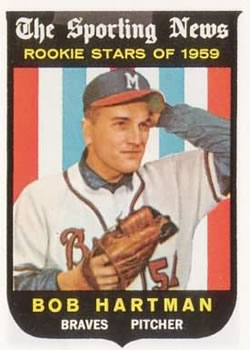 The only problem was his offense didn't give him any help beyond a tying run in the sixth.
When Hartman was lifted for a pinch-hitter in the 11th, his shot at a win disappeared when Gene Green grounded out with two runners on to end the inning.
The victory didn't matter to Hartman. Pride did.
"Winning was secondary," Hartman said years later in the Kenosha News. "It was like winning five games in my head because I was showing Cleveland and Milwaukee that, 'Hey, look at what this kid can do.' "
Wrote Hal Lebovitz in The Sporting News: "It was a brilliant performance, one almost impossible to match in the future."
Unfortunately, those words proved to be prophetic.
After his electrifying outing in Detroit, Hartman pitched just seven more big-league games with one start and no victories. His only decision was a loss at to the Chicago White Sox at Comiskey Park where his defense failed him miserably in the start following his gem.
Hartman's final big-league appearance came on July 18, 1962 when he retired Harmon Killebrew, Bobby Allison and Earl Battey in the eighth inning of Cleveland's 14-3 loss at Minnesota.
Hartman retired at age 25 during the 1963 season.
He returned to Kenosha to be with his wife Audrey and daughters Christine, Suzanne and Allyson and to start a career of devoted service to the community.
Hartman passed in 2010. He was remembered as not only the city's greatest prep pitcher but as one sweetheart of a human being as well.