Lincoln Park Live Music Series, presented by the Mary Lou & Arthur F. Mahone Fund (component of Kenosha Community Foundation) and the City of Kenosha has released the highly anticipated dates and musical lineups for its sixth season of free concerts in Kenosha's iconic Lincoln Park Flower Gardens.
"The City of Kenosha is proud to partner with the Mahone Fund, in collaboration with the Lincoln Park neighborhood, to present the sixth season of free, high-quality live music, food and entertainment in the Park," said 12th District Alderman Mitchell Pedersen. "I am very excited for the return of this family friendly event in Lincoln Park this year. I am looking forward to some great music, food, and fellowship with the community."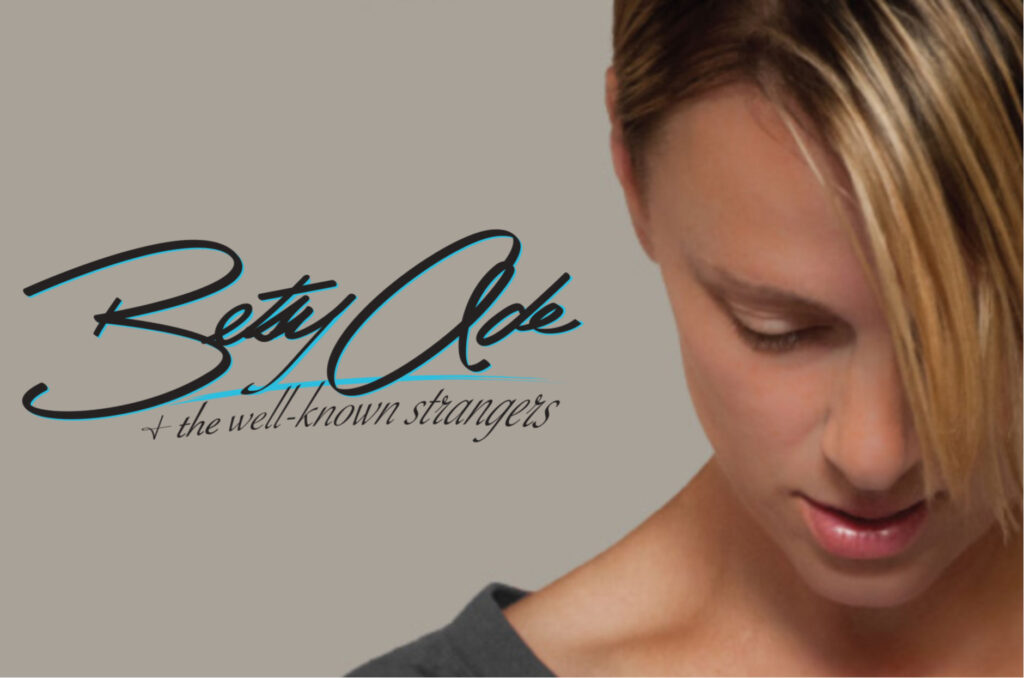 The series is typically organized over five Wednesdays throughout the summer. However, to bring a level of comfort to music fans and balance the reduction of the COVID-19 virus with the vaccination outreach activity, the series was shortened to three Wednesdays.
Lincoln Park Live is committed to ensuring a safe environment for its attendees, vendors, sponsors, and staff in order to navigate the pandemic concerns. Organizers are working closely with city officials and health professionals to coordinate health and safety procedures and protocols as needed. More information will be shared soon.
"The committee was very motivated to produce a sixth season of the Lincoln Park Live Music series because of the positive input, excitement and energy from the community," said Don Gillespie, neighborhood resident and Mahone Fund board member. "Gathering in our neighborhood park, enjoying music, the outdoors, and each other, creates an uplifting vibe for all that have experienced LPL. Hope to see you in the park this summer."
Kris Kochman, community relations liaison for the City of Kenosha added: "We are thrilled to bring back the Lincoln Park Live concert series to the beautiful Lincoln Park Flower Gardens. I expect many people are eager to come out and enjoy concerts in the park again this year — I know I am."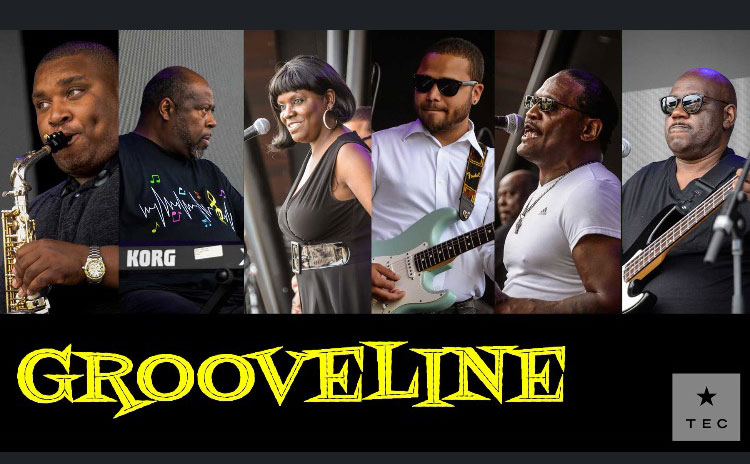 The series lineup continues to be one of the most diverse and unique in the city, providing an unforgettable live music experience in Kenosha's largest park. This year's schedule brings a wide variety of R&B, salsa, pop, top 40 and jazz genres to the flower garden.
The most celebrated weekday music series kicks off on Wednesday, July 14 with local favorite, the Terry James Band and Milwaukee's hottest performing R&B band, Christopher's Project with the Motown Tribute Revue, and continues with the upbeat 70-80's, group Grooveline opening up for "The Voice" contestant and pop star Betsy Ade & the Well-Known Strangers on July 28, while concluding with the popular smooth jazz and funky R&B artist Cool Breeze and the high energy salsa band the Rafael Castro Orchestra on August 11.
"We could not be more excited to unveil the lineup for the Lincoln Park Live Music series and introduce a new format in support of our local artists," said Brandon Morris, LPL committee member. "After last year's cancelled series, the committee was eager to showcase more local talent. So, the format was changed to support two musical performances each night. It has been a long year for artists and music fans."
The park opens at 5 p.m. and music begins at 6 p.m. It is free and open to the public. A variety of food, wine, beer and water will be available for purchase. Lincoln Park Live will also bring back the popular 50/50 raffle, a huge fan favorite and interactive way to directly contribute to the Mahone Fund mission.
Additional off-street parking will be located by the Lincoln Park baseball diamonds. From one local's perspective, the concerts are a unique and prized community experience: "Everything good about Kenosha comes together in Lincoln Park. … I rarely get to sit and relax amongst friends to enjoy great music. Lincoln Park Live makes for the perfect evening after a day at work."
Lincoln Park Live Music series is sponsored by Snap-on and supported by Hampton Inn and Suites Kenosha. For more series or sponsorship information visit https://www.mahonefund.org/lpl/.
Lincoln Park Live
PERFORMANCE SCHEDULE
Wednesday, July 14
6 p.m. — The Terry James Band – blues
Singer, guitarist and songwriter Terry James is a Chicago-style blues man who uses his raspy, deep bass voice to energize the audience. Born in Waukegan, Ill., James creates a mixture of soulful, rockin' blues and R&B that blends the style of Taj Mahal, Jimi Hendrix, BB King and Buddy Guy just to name a few. James has opened for Buddy Guy, Lonnie Brooks, Koko Taylor, Mississippi Heat and the Fabulous Thunderbirds. He has performed at many area festivals and Chicago blues clubs over the years.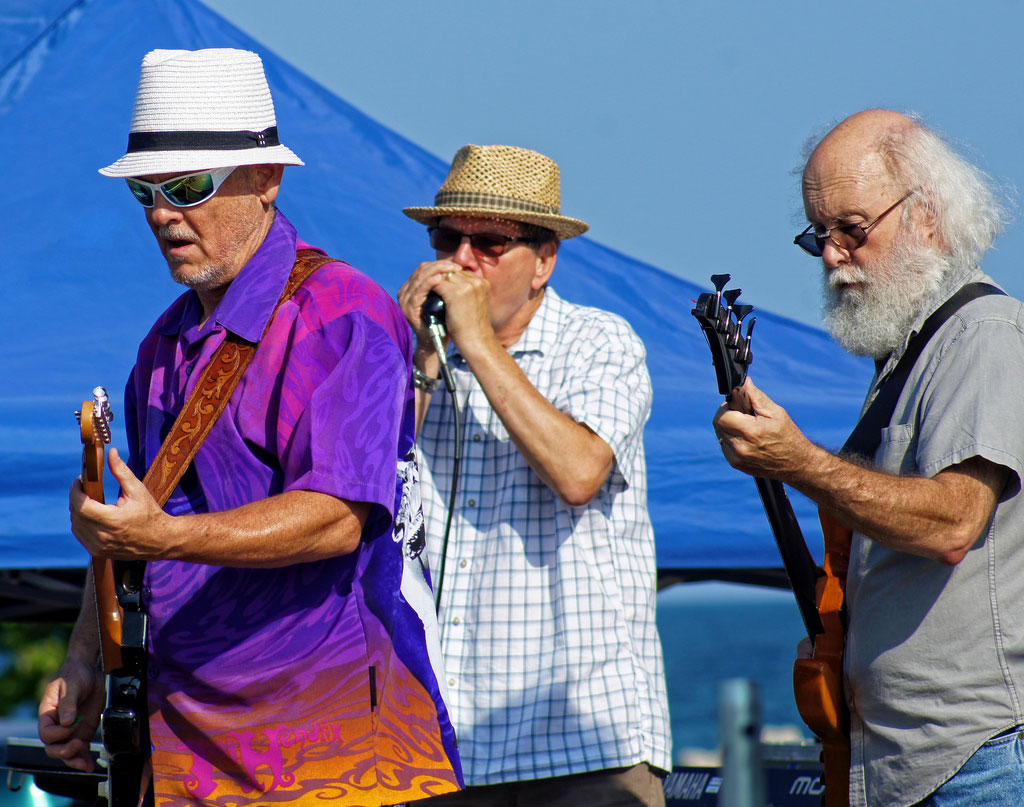 7:30 p.m. — Christopher's Project – Motown Tribute Revue
Christopher's Project is a melting pot of musical styles. They have persevered and are proud to be celebrating over 20 years. Christopher's Project is led by saxophonist Chris Pipkins, a three-time winner on Showtime at the Apollo. He has opened for legendary acts like George Benson, The Temptations and the Isley Brothers. The ensemble covers a wide variety of soul and R&B tunes from female vocalists like Aretha Franklin, Anita Baker, Chaka Khan, Sade and Whitney Houston. This revue has something for everyone's musical taste. The Motown Tribute Revue will showcase classics from Stevie Wonder, Diana Ross, Marvin Gaye, Aretha Franklin and a variety of America's most popular Divas of Soul like Anita Baker, Chaka Khan, Sade and Whitney Houston. "The Lincoln Park Flower garden is a perfect setting to relive and groove to those Motown memories," Pipkins said.
Wednesday, July 28
6 p.m. — Grooveline – Top 40, 70-80's
Formed in 2017, Grooveline merged from two previously existing bands, Back to Maryland and Another Beginning. Together, the members of Grooveline have been performing in other bands throughout the Midwest, including Chicago, for more than 30 years and are well seasoned in the music industry, performing R&B, country and pop music. This entertainment phenomenon has transcended the test of time while energizing audiences with its crowd appeal, opening for national recording artists such as The Chilites, The Temptations and The Dramatics. Grooveline is a five-member band, featuring Claude Hamilton (bass), Dennis Clay (keyboards), Wade Caradine (drums, lead vocals), Alex Maryland (lead guitar) and Carol Molex (lead vocals).
7:30 p.m. — Betsy Ade & the Well-Known Strangers – pop rock
Southeastern Wisconsin's Betsy Ade & The Well-Known Strangers have been entertaining Midwest audiences with a cello infused, alternative pop/rock, with a tinge-of-country-band sound. Lead singer Betsy Ade of The Voice Season 16 (2019) made the top 24 and was on three teams (Legend, Clarkson, Levine). The band is actively involved in the community, specifically raising awareness of the Human Trafficking problem in southeast Wisconsin as well as performing for causes for the homeless, cancer, anxiety/depression and more.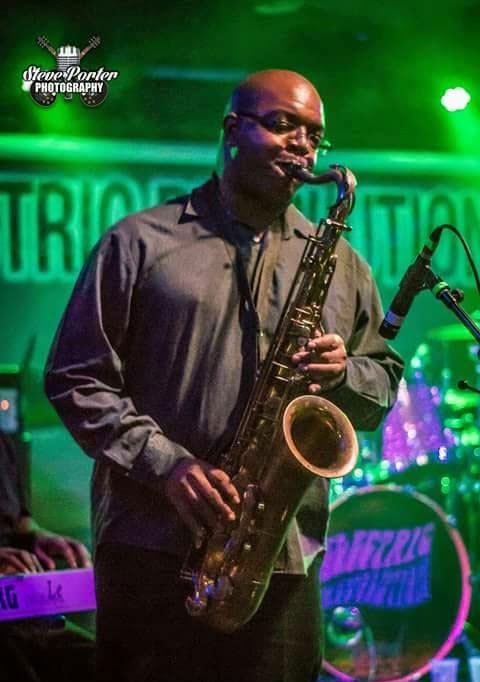 Wednesday, August 11
6 p.m. — Cool Breeze – smooth jazz and R&B
Cool Breeze is a four-piece band featuring a combination of players who have performed various music genres over 30 years. Their upbeat melodic sounds encompass a fun, smooth jazzy, R&B, blues, and original sounds of music. The featured band members are local favorite Rogers Randle (saxophone), Eddie Muniz (keyboards), Sandee Jean (vocals) and Derek Dowell (drums).
7:30 p.m. — The Rafael Castro Orchestra – salsa