The Restaurant:
Rustic Road Brewing Company, 5706 Sixth Ave., is a casual environment focused on great Wisconsin flavor and atmosphere.
The Featured Dish:
Vegetarian Wings – Your favorite bar snack, but made from mushroom protein rather than chicken.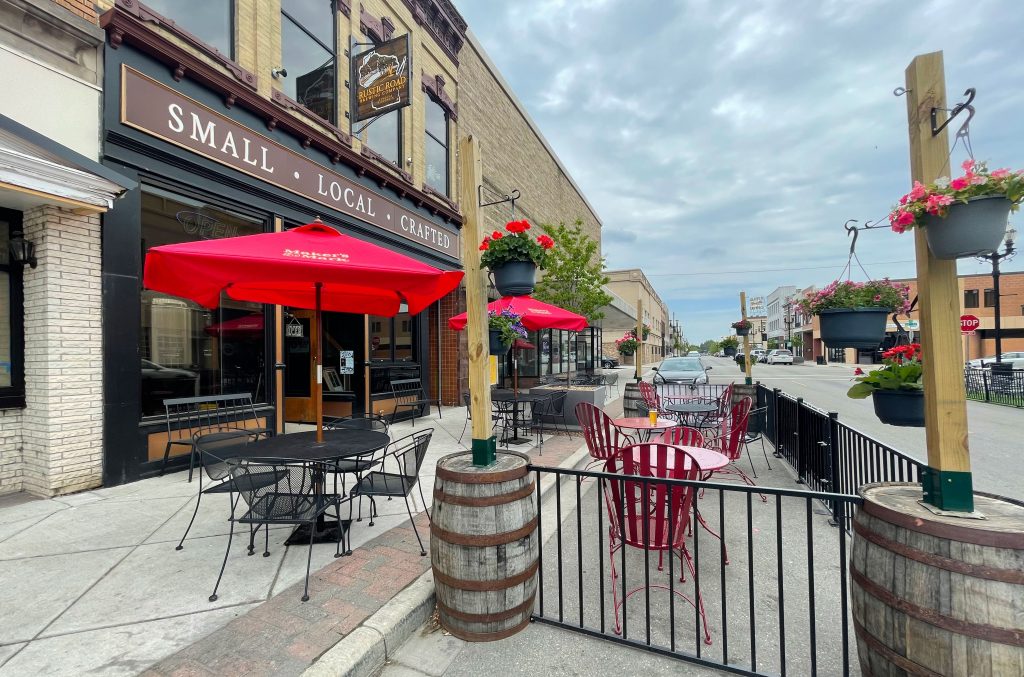 The Flavor and The Story:
Rustic Road Brewing Company has been a Downtown Kenosha destination since 2012. RRBC's approach to combining the brewing process with the social aspect of a local pub has been evident from the moment you enter.
Since Day 1, Rustic Road has been brewing their beers in the front window right next to the entrance, giving guests an up close and personal view of their equipment and process.
After moving to their current location on Sixth Avenue, they have added to their atmosphere and offerings with a large and fully stocked bar as well as a complete menu of Wisconsin-inspired food to complement their freshly brewed beverage selection.
One of their most talked about menu items is a bit less traditional: The Vegetarian Wings.
Made from a completely meat-free protein derived from mushrooms, this take on everyone's favorite pub food is not only delicious, but completely unaffected by the current national chicken wing shortage.
First, I have to tell you that an order of Vegetarian Wings is no small plate. I ordered two full orders expecting something snack sized and took half of each order home. This is a meal.
It's hard to avoid the "tastes like chicken" reference when describing the flavor and texture of this dish, but honestly I think it serves better not to be compared. For the sake of those who might be hesitant, I'll just say that if you didn't know, you'd never know.
The wings themselves are juicy and savory with a crisp breading. The breading offers a great texture without overcooked crunch and the protein is tender, but not soft. Think … the best nuggets you've ever had.
Just like their chicken-based counterparts, while the wings are delicious, it's the sauce that makes the experience.

Rustic makes all of their sauces in-house, and due to my poor judgment and overordering, I was able to try two great examples.
I asked for the house favorites and was first steered toward the Rustic Sauce – a secret recipe of seasoning and spices created over years of testing. The flavor is excellent with a low, approachable amount of heat, tons of tang and a little smoky sweetness.
My second sauce was offered as an off-the-menu house special, the Buffalo Twist, a newly finalized sauce created by Rustic staff. Made with pineapple and coconut milk, this take on a sweet style buffalo is very unique and quite tasty. The flavors blend well for that all-important sweet/savory balance.

As an honorable mention, I washed all of this down with a Comet Krusher blonde ale, which was a phenomenal addition to my meal. The one-of-a-kind brew is a collaboration with Public Craft Brewing and R'noggin Brewing Company and a great representation of our great local brewing scene.
Vegetarian Wings are available every day for $11.
Rustic Road Brewing Company is currently open for dine-in, and also accepts carryout/curbside. View this dish and their entire menu at RusticBrewing.com.