Locals and tourists may soon experience downtown on a breezy pedal trolley tour.
Lakeshore Pedal Tours hopes to offer multi-passenger pedal-powered tours on a 13-seat trolley. Participants would be allowed to bring beers and other fermented malt beverages on the trolley and enjoy them as they peddle together. 
The matter is expected to come before the City Council in the coming weeks because there is currently no ordinance on it. Owner Meryl Strichartz is currently taking reservations on her website and hopes to start operating in June if the city approves her effort.
"I have a lot of bookings right now," said Strichartz, adding she recently purchased the trolley for $32,500 and is in the process of repainting and renovating it. "To be totally fair, I am 100 percent behind having an ordinance in place. I think it's the responsible thing to have, given the nature of the business."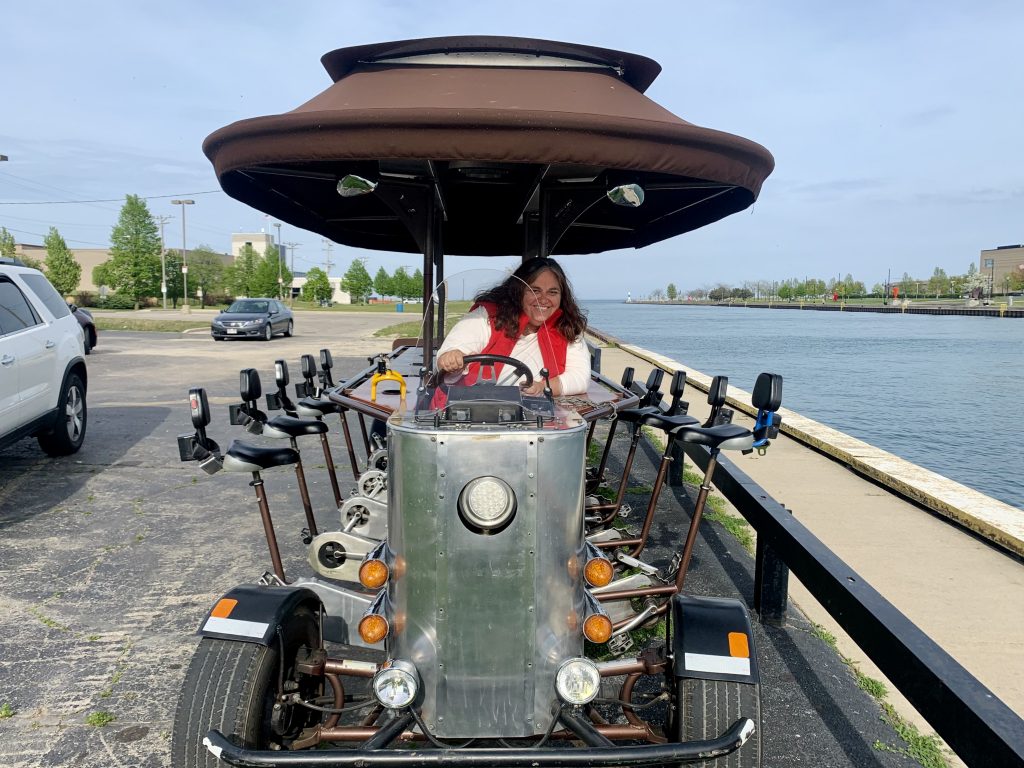 Strichartz hopes to operate seven days a week, weather permitting. It's part of an effort to make Simmons Island and the Kenosha Yacht Club and its restaurant and bar, 5130 Fourth Ave., much more popular with locals and tourists. 
Strichartz is a board member of the Kenosha Community Sailing Center, which works closely with the yacht club, which she is also a member of. Strichartz said she was instrumental in bringing kayak, stand-up paddle boards and the upcoming duck paddle boat rentals to the center.  
Ideally, a pedal trolley guest would take a tour and then stop by the yacht club for lunch, or a family would rent a paddle boat and then take a pedal trolley tour.
"We want to make this whole area a destination," Strichartz said. "We're trying to offer new things to the community. … Everyone has been very supportive and wants it."
All pedal trolley tours would begin and end at the Kenosha Yacht Club. Strichartz said she's working with city officials on designated routes and will never cross Sheridan Road because of traffic.
Strichartz said all alcohol must be purchased beforehand and brought onto the trolley by participants. Strichartz said she'll provide a cooler with ice.
She also said riders would not be allowed to get on or off the vehicle with open containers and IDs would be checked to help ensure all drinkers are 21-and-older.
The vehicle has a top speed of 5 mph. Each tour would last about two hours and costs between $335 and $450.
If successful, Strichartz said she hopes to partner with downtown bars and restaurants where riders would be dropped off at for a stronger drink or meal.
"I'm surprised no one has done this yet, because it's been out in various communities. Milwaukee has them. The first one I saw was in Nashville. They're all over the place. … This will showcase Kenosha. It's not just a pub-crawl."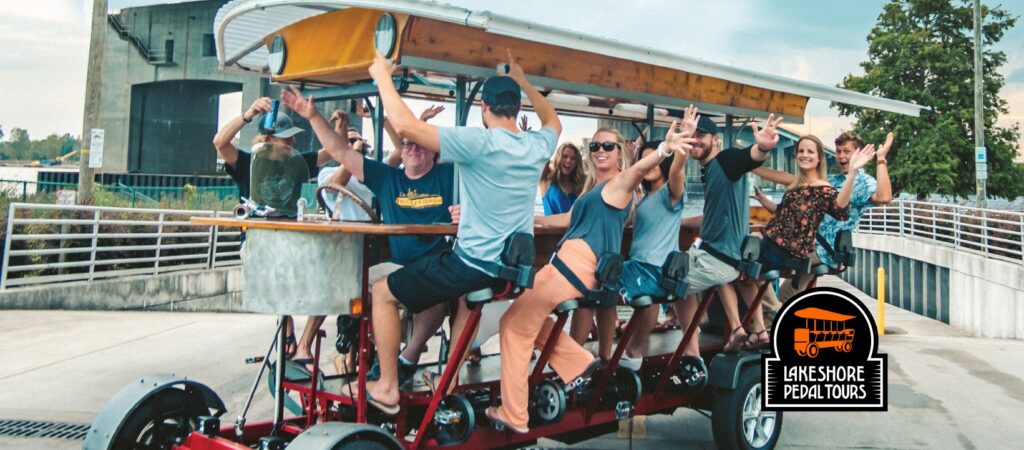 Strichartz said she expects the attraction will prove popular for bachelor and bachelorette parties, company holiday events and family reunions. She's more than happy to allow guests to decorate the trolley. It boasts an on-board sound system.
"I think everybody thinks it's a good idea," said downtown Ald. Bill Siel. "It's got a lot of support."
Siel said he believes it will be popular.
"I've done it before in Milwaukee," Siel said. "It was a lot of fun."