The Restaurant:
Common Grounds, 5159 Sixth Ave., is a casual cafe featuring local art and arguably the best view in the city.
The Featured Dish:
Riki's Favorite Sandwich – Roast beef and salami with pepper jack cheese, fresh sliced tomatoes and onions with mayonnaise and Dijon mustard on warm tomato herb focaccia.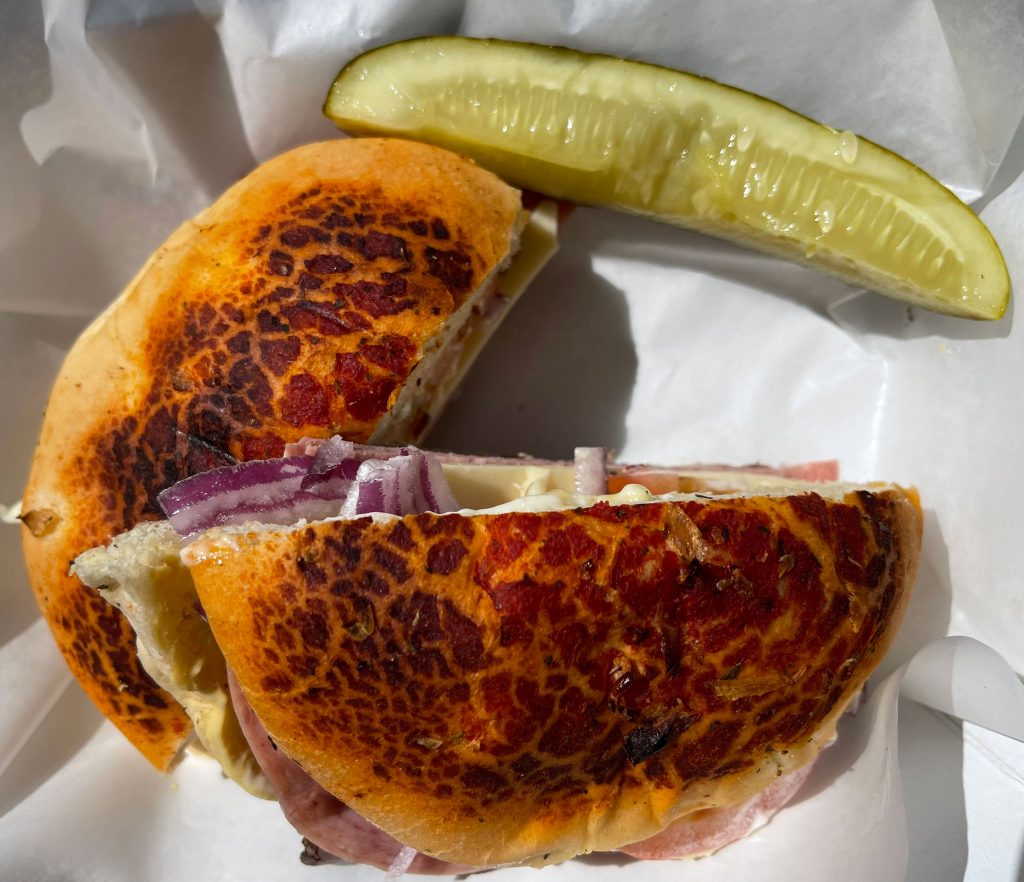 The Flavor and The Story:
Located just a stone's throw away from the edge of the Kenosha Harbor, Common Grounds has long been the place local memories are made.

Countless first dates, world-changing conversations, long overdue reunions and even a wedding or two have taken place at this Kenosha institution.

Common Grounds is so ingrained in the local culture that it would be near impossible to find a long-term Kenoshan without a story that includes the coffee house or it's beautiful lakeside deck as a backdrop.
The beverage menu features classic coffee and tea-related beverages with a full espresso bar, smoothies, blended coffees, a large tea selection and unique soft drinks.
When it comes to food, one can, of course, find the staple baked goods like croissants, cinnamon rolls and delicious cookies. What sets the menu apart, however, is the made-to-order deli sandwiches.
The sandwiches are made from great quality ingredients and always taste delicious, but they require a little bit of flavor knowledge and/or creativity on the part of the customer.
That's because all sandwiches are custom made. Guests select bread, meat, cheese, veggie, and dressing options to create their own personal handheld masterpiece.
All this creative license can sometimes make it too easy to revert to something simple or an old favorite, so I'm sharing my favorite creation as a bit of inspiration.
For me, it all comes down to the bread. The tomato herb focaccia is an absolute delight of an experience. The soft, flavorful bread has Italian herbs and tomato baked right into the bread with a generous helping up top. The focaccia is one of the only options that is toasted and represents about the closest thing to a warm sandwich you can order.
To go along with the bread, and my own genetic disposition, I go straight Italian from here with sliced roast beef and salami.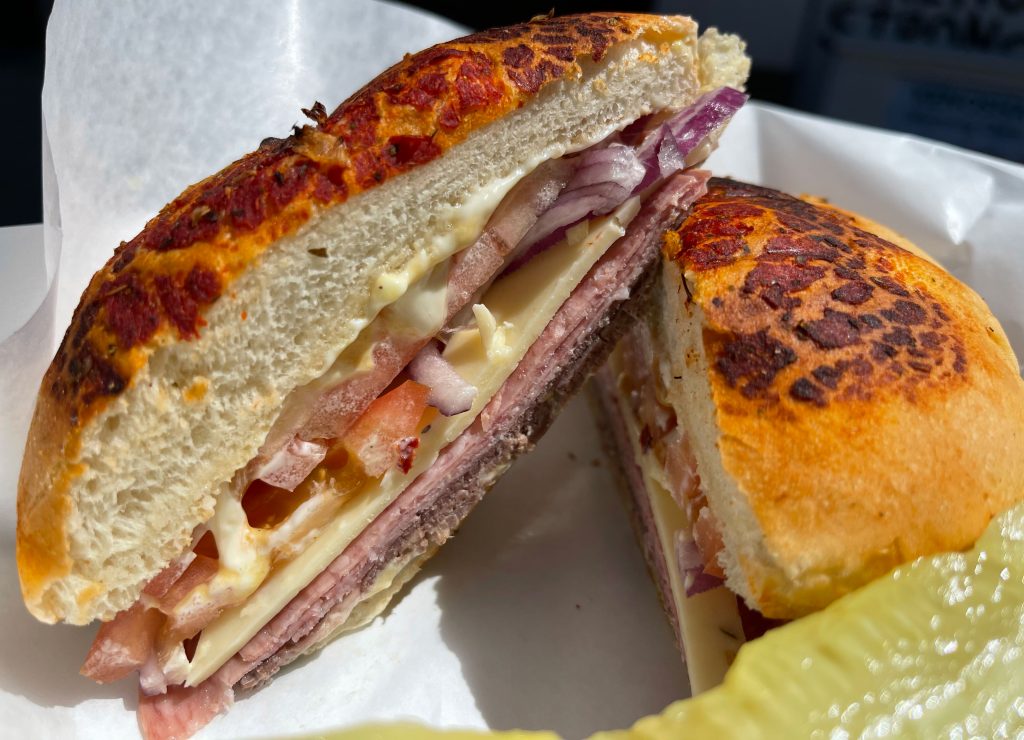 The cheese choice for me always has to be pepper jack for a little extra kick, but if heat isn't your thing, any white cheese will suffice.

Then we top it off with those beautiful juicy tomatoes and just a bit of red onion.
For dressings, this one requires classics. Dijon mustard to complement and stand up to the meat and mayonnaise to round out the flavor profile.

Is this the best sandwich you can make at Common Grounds? For me it is, but that's the best part about a custom menu. You get to make every experience your own.
Take my advice or find your own flavor. Just make sure you do it while creating a memory of your own at Kenosha's oldest coffee house.
Deli sandwiches are available every day beginning at 11 a.m. and are priced starting at $8.
Common Grounds is currently open for dine-in and also accepts carryout/curbside orders via phone at (262) 652-5111.

.